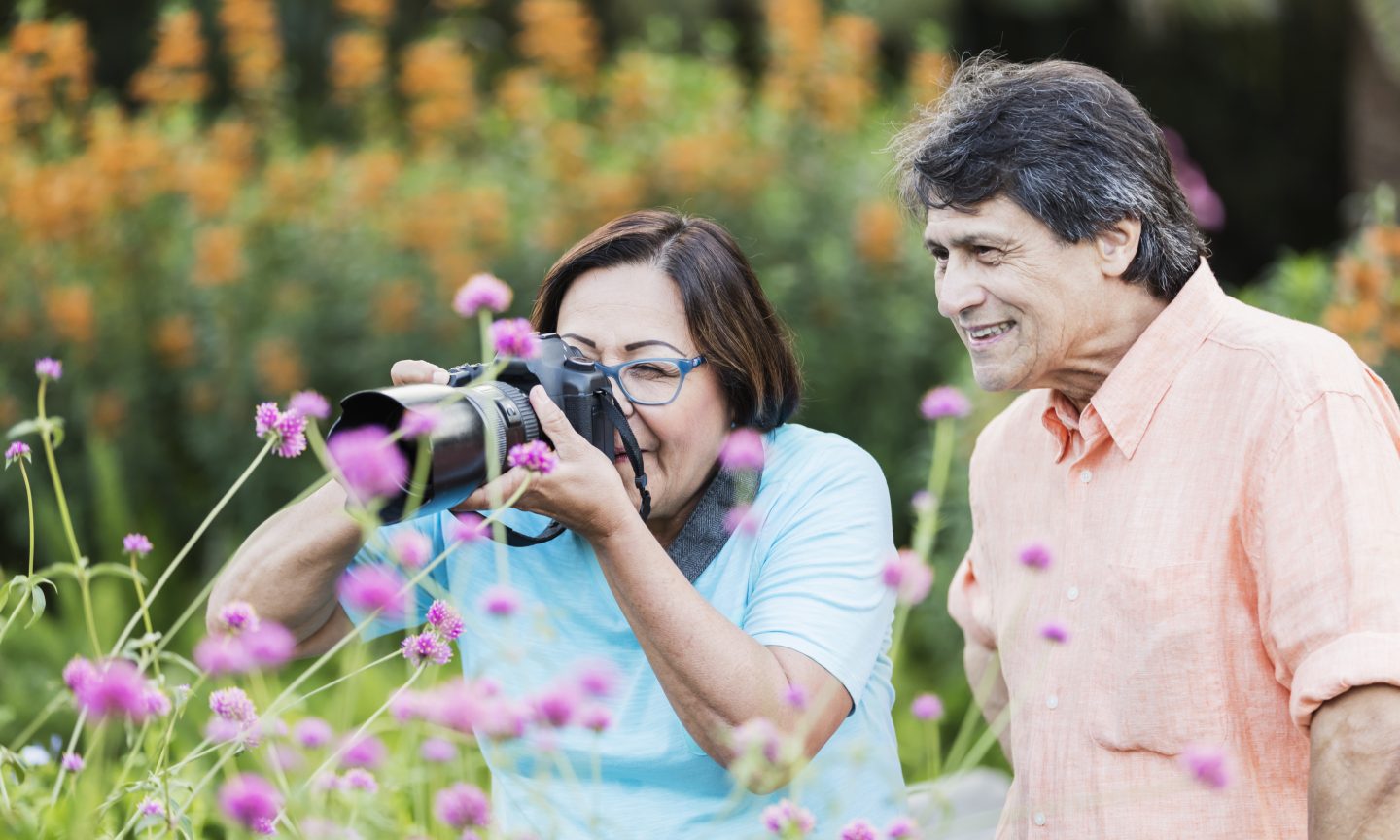 If there is one thing most people can agree on, it's that traveling is one of life's great pleasures. Exploring new cultures, visiting the world's great wonders, spending days following your instincts and trying exotic foods—there's a lot to love about discovering new places.
If you want to take your love of travel to the next level and start a business to serve your like-minded wanderlusters, you should consider these fun and profitable travel business ideas.
What is a travel business?
There are two overarching types of travel businesses worth considering. First, you could think about starting a business that provides services or goods for travelers—running a hotel, for example. The second option is to start a business that you can run from anywhere in the world while you yourself travel. In many cases, this type of business revolves around travel, such as working as a travel writer and writing stories about your latest adventures.
What makes a travel business idea a good one?
A good travel business should combine two things: reliability and excitement. When you run a travel business, your clients need to be able to trust you. They need to feel confident that the tour group you run is legitimate and will show them the best sites. Or that the blog you run about the best inns on the east coast actually gives honest reviews.
At the same time, you need to offer services or create content that excites your customers. Introduce them to sights off the beaten path. Help them unwind and relax while on their vacation. Find a way to create trust amongst your customer base while offering them an experience they can't find anywhere else.
12 travel business ideas for 2021
If you're unsure of what type of travel business ideas could work for you, keep reading for some popular options. These ideas range widely and you should put your own creative spin on them. At the end of the day, think back to your passion for traveling. What services or products have made the most difference to you on past trips? What did you feel was missing? Can you find a way to make a living on the road while capitalizing on your skillset? Chances are, you have more ideas at the ready than you think.
1. Modernized bed and breakfast
B&Bs have been popular for decades—they outlive trends and are clearly here to stay. But why not step things up a notch and find a way to modernize the bed and breakfast experience a little bit? Make sure your rooms are outfitted with nice televisions so guests can enjoy a movie night in their cozy room. Offer unique culinary experiences. Decorate in a way that feels timeless but fresh at the same time. A bed and breakfast is a smaller operation than a hotel and is a great way to break into the hospitality business. If you need a little help funding your bed and breakfast, consider one of these financing options.
2. Off-the-beaten-path tour guide
Tour groups are a dime a dozen. But if you can offer a unique tour, you'll be able to stand out from the competition. What do you love about your city? Maybe you can find the best coffee, chocolate, or salty treats at your local shops and restaurants. Organize a foodie tour of your town that highlights how your local delicacies are made. Of course, you'll have to include tastes of all the local treats.
Or consider organizing a tour of some lesser-known sites. Surely there is a natural activity or historical site that tourists haven't caught onto yet. If you can give your travelers a taste of local life or make them feel like they've uncovered something special, then your tour guide business will thrive. Maybe some locals will even join in on the fun.
3. Glamping
Here's a fun fact for you: By 2025, experts estimate the glamping market in the United States alone is projected to reach a revenue of around $1 billion. It sounds like the great outdoors is getting a little fancier. What exactly is glamping? Glamorous camping.
Glamping combines nature with the comforts of home, and usually Champagne. That's right, after a long day of hiking or river rafting, campers can return to decked-out campsites that offer spa treatments, wine, and gourmet meals. The perfect combination of adventure and relaxation. If you can create a campsite that melds the best parts of nature with resort living, you'll be in business.
4. Remote travel agent
Long gone are the days of travel agent offices. The truth is, thanks to the internet it's easier than ever to plan a trip. Anyone with a computer can choose between hundreds of flights, hotels, and restaurant reservations. The ease of access is great, but the time it takes to weed through those options might not be available to everyone. This is where a remote travel agent comes in.
You'll work out of your own home which saves the customer costs on overhead expenses. For a more affordable price, remote travel agents can help busy travelers plan their next vacation from anywhere in the world. Help them book the best hotels, unique activities, and provide them with all of their important travel bookings and documentation.
5. Travel consultant
Even though their job titles sound similar, a travel consultant is different than a travel agent. A travel consultant usually specializes in solving complex travel issues. For example, they may specialize in helping adoptive parents travel abroad to make the task of adopting a child from a foreign country run smoothly. Or they might assist businesses with complex assignments like learning how to cater to new cultures during business deals. Travel consultants generally focus less on tourism and more on helping iron out logistical issues.
6. Travel photographer
As a travel photographer, you'll have plenty of options for making money off your passions for travel and photography. You can sell photos taken while traveling to newspapers, magazines, and websites. Or you can sell your favorite shots in your own online shop. You could license your gorgeous photos of Paris or Peru to companies that create goods like calendars or art prints. Perhaps you want to help create stock photography for big companies like Getty Images. Point being, we live in a very visual world and there are plenty of options for starting a travel photography business.
7. Create a haunted attraction
Want a surefire way to make sure your hotel or guided tour drum up enough business? The solution is easy: Make it haunted. This may seem like a business better suited for Halloween time, but people are ready to get their scare on year-round. These haunted attractions do particularly well in historic locations like towns on the east coast where there are plenty of ghost stories to go around. Do some research and then let your imagination take care of the rest. You might want to load up on business insurance just in case your haunted attraction is too scary.
8. Teach cultural classes
It's time to share your unique culture with the world. Offer fun classes for tourists that will make them feel like locals, whether that be a Creole cooking class or an art class that captures a local style of painting. Help tourists pick up a skill that they won't learn anywhere else, like how to make an authentic cup of Turkish coffee or bake a truly Parisian croissant.
9. House or pet sitting
Sometimes a travel business does its best work when helping travelers look after what they left behind. House or pet sitting can be a great side hustle to take on if you're looking for a little extra cash. Of course, you could always start a larger business like a kennel that takes care of beloved pets while their owners are jet-setting around the world. Some people are even willing to pay for plant hotels that keep their plants in tiptop shape until they return from vacation. Consider a travel business that will give your customers peace of mind while they are far from home.
10. Travel blogger
You've traveled the world and, boy, do you have some good stories to tell. So why don't you then? By starting a travel blog, you can make money by sharing your experiences. You can offer up travel advice, share photos from your journey, and review restaurants and hotels. Once your blog picks up some steam (aka gets a decent amount of pageviews and monthly visitors) you'll be able to make money from ads hosted on your website, sign up for affiliate programs, or create sponsored content for brands. If this sounds like your ideal business, this guide can help you start a travel blog.
11. Ecotourism
Sustainability is all the rage right now and for good reason. It makes sense that those who value exploring the world want to keep it safe. Which is why ecotourism (also known as green tourism) is such a potentially profitable idea. Essentially, ecotourism allows travelers to learn about local culture and wildlife in a low-impact way.
Generally, these types of tours or services (like hotels) try to minimize the impact of traveling while giving tourists the education and tools to help positively impact the environment and community they visit. Many travelers are even willing to spend more on hotels if they are environmentally friendly. If you can find a way to show tourists a good time while helping them make a positive impact, you're sure to have a popular business on your hands in no time.
12. Home rentals
Do you have a gorgeous pool house just waiting to be turned into an oasis for weary travelers? Consider starting a home rental business. You can list any rooms in your house that are available to rent out (or even your entire house if you're headed out of town yourself) on home rental websites like Airbnb or HomeAway. If you live in a popular area where hotels are particularly pricey, then you may be able to fetch a pretty penny by allowing customers to rent rooms in your home.
The best part is, you get to set your price. You only have to rent to people who can meet your price and who you think would be a good tenant (Hint: They need as many good reviews as you do). This can be an ideal business for bringing in extra money to help fund your next vacation. Just make sure that your town, apartment complex, or homeowners association allows you to rent out your property and that you're following proper regulations.
The takeaway
You literally have a world of opportunity when it comes to finding a profitable travel business idea that will work for you. With a little determination and creativity, you can start a business that allows you to follow your passions while making a living. Who could ask for more than that?
This article originally appeared on JustBusiness, a subsidiary of NerdWallet.
How to Kick-Start Your Online Clothing Resale Gig
With the recent rise of resale apps like Depop and Poshmark, the idea of selling old clothes online is becoming more fashionable. Many people have turned clothing resale into a lucrative side gig or even a full-time job, gaining thousands of followers and making dozens of sales per week.
The secondhand-clothing market is projected to more than triple by 2030, according to a 2021 study by reselling platform Mercari and research firm GlobalData, as more fashion enthusiasts clean out their closets and search thrift stores to find valuable pieces to resell.
But whether you have a collection of band T-shirts or office attire, finding success on these platforms takes time and effort. Before diving into your closet, there are a few things to know.
You set your prices
Unlike consignment and resale shops, you can price items yourself on an online platform. Before listing a piece of clothing, look it up on multiple platforms to find out what it's currently selling for. Depending on age, condition and brand, prices can vary widely.
You can also take advantage of direct messaging to negotiate with buyers and use features on apps like Depop and Poshmark that let you accept offers and create multi-item discounts.
"Sales can be sporadic," says Andres Castillo of Los Angeles, who sells rare designer pieces through Depop, eBay and Instagram under the name Debonair Vintage. With rare or high-value items, it may take a while to find the right buyer, especially if you're looking to break even or make a profit.
There's a big time commitment
"I treat [reselling clothes] like my job," says Eve Perez, a full-time student in Lebanon, Pennsylvania, who sells under the name Fitsfinesse and was featured in Teen Vogue in 2021 for her Depop success. She responds to messages daily, on top of taking product photos, sewing custom pieces, and packaging and shipping orders.
Communicating clearly with first-time buyers is essential: "If you don't build that relationship, then you won't get sales and returning customers," she adds.
Although you have control over the prices, reselling online takes much more time and energy than selling to consignment stores. According to Depop, sellers who list consistently — around 15 items per week — sell more over time.
"It takes a lot of time and dedication," says Castillo. Top-notch sellers have to learn to take eye-catching photos, understand shipping rates, negotiate over text, and research brands and trends to make the most of their inventory.
Overhead costs add up
Yes, you can set your prices — but there are a few overhead costs to factor in. Online resale platforms charge commission fees, plus additional fees for shipping through the platform or accepting payments through a processor like PayPal. Depop takes 10% of every sale and eBay takes 15%; Poshmark takes $2.95 for items under $15 and 20% for items over $15. PayPal, which integrates with Depop, Poshmark and eBay, charges another 3.49% plus 49 cents per transaction for payment processing.
On top of that, you'll need to pay for packaging, label printing and possibly storing inventory including bins, hangers and shelves. Top sellers also recommend adding a personal touch in shipments, like free stickers, small accessories or a thank-you note. When all those costs add up, you may find that only higher-value items are worth listing.
You can cut costs by reusing shipping mailers and boxes, and printing labels at your local FedEx or UPS store instead of purchasing a label printer. Or, reduce shipping costs for buyers by bundling several items into a single shipment, which can motivate buyers to purchase more from your shop.
The social aspect is a priority
The most successful online resellers have one thing in common: a strong personal brand. Finding your niche and building a loyal following is essential to long-term success on a resale platform.
"It's like Instagram, but for selling," says Perez, who focuses on curating a consistent aesthetic and marketing her shop on social media platforms like TikTok.
Castillo grew his business by catering to a very specific market: vintage designer collectors, specifically for Moschino and Chanel. He sells across several platforms, using his Instagram to rent pieces out to stylists for photo shoots and red-carpet events. Though he targets a fairly small community, his narrow focus helps him reach his ideal buyers.
Other top sellers on resale platforms can be seen taking a similar approach, with shop themes ranging from band T-shirts to vintage gowns. "Lean into your personal taste," says Castillo. Even if you don't have a curated collection to sell, personalized packaging or a unique photo background can help your items stand out.
Both Perez and Castillo emphasize the importance of cross-linking social media platforms to reach as many potential customers as possible. Creating a dedicated Instagram Business account and following other online sellers and designers can help drive buyers to your shop. Check popular pages for trendy hashtags and add those to your posts. Making the time to promote on social media can help transform your closet into some serious income.
Turning Your Hobby into a Business? Here is What You Need to Know
Do you dream of one day quitting your job and following your passion in life? You can do it! Many successful entrepreneurs turned their hobbies into profitable businesses.
Do you have a hobby? Doing the things you love keeps you engaged with life, gives your mind a focus, and helps you enhance your concentration. Investing time in your hobby also provides you with a great way to relax, unwind, and relieve daily stress.
You shouldn't be ashamed of your hobby even if your friends and family don't share it. Only because they find interest in something else doesn't mean that no one in the world shares the same interests that you do. In fact, millions of people engage in the same hobby as you do daily.
So if you thought that no one shared your enthusiasm for this activity until now, think again. Whatever activity you can imagine, millions of other people on the planet are doing it as you read this article.
If you're one of the individuals who wonder how they can transform their hobby into a successful venture, this article provides information on how to start a business based on the things you love.
Do a Self-assessment
Do you know what it takes to turn your hobby into a lucrative business? Do you have the required stamina and energy to take the necessary steps and transform it into a venture? Yes, it would be nice to spend your days doing what you love and making money, but make sure you don't ruin your hobby by transforming it into a business. You started pursuing it to blow off some steam, but you could take its charm away if you add a lot of pressure on it to deliver money.
Research to understand what starting a business in this sector implies and make sure there's a paying public before you bet the farm on it. Running a successful company requires plenty of work and responsibility, two things that could take the fun out of your hobby.
Test The Idea
If you decide that you have what it takes to turn your passion into a business, the next step is to test the concept by starting a side hustle. When the profits reach a level that allows you to cover monthly bills and support yourself, you can quit your job and pursue this venture.
However, don't leave your present job if your side gig doesn't make enough cash flow to last you at least two years. Be ready for the shock you'll get when you turn from getting a monthly salary to having to pay taxes yourself. To make sure that you won't worry about housing, food, or monthly bills, save up at least two years of living expenses.
Research
Before investing time, money, and effort into starting a business, take a look at the market and see what your future competitors are doing. Research the niche online, on social media and among the public to see what customers expect from you and what other companies provide.
You can research the market on your own or hire a professional company to do it for you. It's recommended to work with specialists because they know the aspects that require extra attention and can help you determine if starting a business in this niche is worth it.
Make a list of your biggest 10 competitors and analyse their activity to figure out what they do to position themselves as leaders in the industry. Check their website, evaluate its functionality, and have a look at their Google ranking. Remember that people start searching for a product or service online in the present digital world, and it's crucial to rank high in search engines to reach your ideal customer.
After doing research, you'll have a clear idea of what you're dealing with in terms of competition.
Write a Business Plan
The business plan serves as a blueprint for your company, and you'll definitely need it if you want to apply for a loan. However, don't skip creating a business plan because it's quite useful in starting your venture, even if you don't seek funding. Research shows that the business people who make a detailed business plan are 16% more likely to develop a profitable business.
Here are some elements your business plan should include:
Financial plan
Executive summary
Business overview
Management team
List of services and products
Marketing and sales plans
Marketing strategies
Metrics and milestones
If you want to transform your hobby into a profitable business, you need to take it seriously and write a complete business plan.
Build a Brand
Branding is essential when trying to build an easy-to-recognise business. It would help if you had a unique business name and logo that match your company's personality and values. Pick brand colours that resonate best with your target audience, and craft a message they resonate with.
You can use free online tools to create a logo and elements for your business cards and advertising materials. Canva is such a solution that provides access to a huge library of elements.
Establish a Strong Web Presence
In the digital era, all businesses need an online presence to attract attention and reach their target audience, no matter their size or specific. You should create a website that allows you to present the benefits your clients get if they purchase your products and even create a shop page that allows them to buy online. However, establishing a solid web presence extends beyond creating a website. It also implies creating and maintaining the page, connecting it to social media profiles, and posting regularly on the blog.
Your purpose is to brand your company as an authority in the industry that also provides valuable pieces of advice beyond selling products.
Try to be consistent in how you present yourself to your public because you need to establish an image. Your web presence and brand are the main elements that impact your company's identity and help loyal clients differentiate your products from your competitors.
Q&A With Dr Ryan Shelton on Starting Up a Natural Healthcare Business
"Dr Ryan Shelton is the Medical Research Director For Zenith Labs. He believes that there is a way to help sick people with natural treatments complimenting the conventional pharmaceutical approach. He has created a regimen of natural treatments consisting of holistic and complementary medicine, and it's all backed up by science-based research.
Dr Ryan Shelton had dreams about being a doctor from a young age. His love for helping people inspired him to study the human body and how its internal and external environments change it for the better or for the worse.
Dr Shelton's path to becoming a doctor was anything but typical. His undergraduate education focused on biochemistry and genetics. After attending medical school for one year he withdrew to "think in slow motion" and received another degree in Philosophy. He left because he disagreed with the way doctors were being taught to practice medicine. Dr Shelton believed that the better way to treat his patients was to heal their whole bodies rather than just treating the symptoms.
After receiving his Philosophy degree, Dr Shelton understood how important it would be to be able to treat or prevent chronic diseases holistically. He returned to medical school, where he earned his Naturopathy Doctorate. Now, Dr Ryan Shelton gets to follow his passion by helping his patients achieve their best overall health through natural remedies.
With chronic disease being on the rise, Naturopaths like Dr Shelton want to do their best to try and stop it from spreading by treating patients holistically. He does this by turning their food into medicine first and using natural remedies to increase their overall health. His goal is to balance his patient's systems, and he passionately believes that his ultimate goal is to help his patients achieve optimal health.
Dr. Ryan Shelton's work with Zenith Labs has helped him attract patients interested in pursuing wellness rather than focusing solely on disease care. His successful medical practice complements this passion, as does the company he founded. Whether you're looking to improve your overall wellness or just want an alternative to the traditional pharmacological regimen, Dr Ryan Shelton has a plan for how to help you.
Hello Dr. Shelton, can you briefly tell us who you are and what you do?
Currently, I'm the medical research director for Zenith Labs and a Naturopathic Doctor with a successful private practice. I am also the Wellness Director and on the admissions team for a behavioral therapeutic program.
For the last few years, I've been running an online supplement business where people outside of where I am can get the same kind of advice that I give to my in-person patients from anywhere in the world. I do my best to promote a concept of total wellness and natural health solutions.
I have developed several natural health regimens over the years based on my research. I'm working hard to teach people that everything else will follow if they improve their overall health.
Please describe your company in a few words
Yes, it is a company, but really what we're trying to promote here is a culture. Sure, we could go online and sell supplements till the cows come home. Lots of people do that. This naturalistic approach has been my life's work ever since I was in medical school. I initially left medical school because I felt that the traditional way medicine was practiced was to treat the symptoms rather than treat the whole person.
I'm working hard to use my company as a vehicle to teach my customers and patients that they can improve their total body health, which makes healing other symptoms easier.
What is your company's biggest achievement in recent years?
The surge in online business, I would say, has been our best achievement in recent years. When we first moved into this space, I felt like the company wasn't getting the attention it deserved. We did traditional promotions and bought advertising, but nothing was really getting us over that plateau.
Just when I thought I might have to just let it go, word of mouth started spreading, and it spread like crazy. Satisfied patients were telling other people about what they'd experienced by using these treatments, and those people turned out in droves to get these benefits for themselves.
In what direction do you see natural healthcare going?
The coolest thing I think I have seen recently is that natural medicine is becoming more and more mainstream all the time. For a long time, people who preferred natural remedies were seen as "uninformed" or "Weird."
Nowadays, people are flocking to find out what natural remedies they can incorporate into their own life. We've all seen so many odd things come from big pharma over the past ten years, so is it any wonder people are looking for a way that they can take charge of their own health. It will become much more focused on environmental medicine, lifestyle medicine, and anti-aging medicine.
We will begin using natural treatments not in response to crises, but rather to promote a level of optimal health not yet seen in the general population.
Which recent developments in your industry do you find exciting?
The way in which people seem to be flocking to natural medicine. It's no longer on the fringes of people's thoughts. I see people take a more open-minded approach to learn about things that natural healers from around the world have known for centuries.
The general attitude that people have, that they want to discover things for themselves rather than just taking the proscribed wisdom as gospel, is really exciting. I feel like I'm getting closer and closer to being able to reach more people than ever before.
Again, environmental medicine and anti-aging, natural agents specifically targeting your unique specific genes and DNA to promote optimal health. The days of degeneration and disease are hopefully going away soon.
What keeps you motivated?
My vision. It's been front and center in my mind since I was a child. I watched so many of my older relatives that suffered from chronic conditions just wither away with the traditional medical approaches. I knew there had to be a better way, and I feel like I've found it.
What keeps me motivated is the drive to bring what I've found to as many people as possible, so maybe they won't have to watch their loved ones suffer as I did.
What advice would you give someone starting out in the health field?
Hang in there. It's the best advice I could give anyone. Medical school is tough, and it should be. Then you'll have your residency and boards, which are brutal. Becoming a doctor is a privilege that we, as a society, only bestow on those who have proven themselves to be the best at what they do.
If being a medical professional is your dream, then hang in there, and fight for it tooth and nail until you've achieved your dream.
Thanks for your time, Dr Shelton!