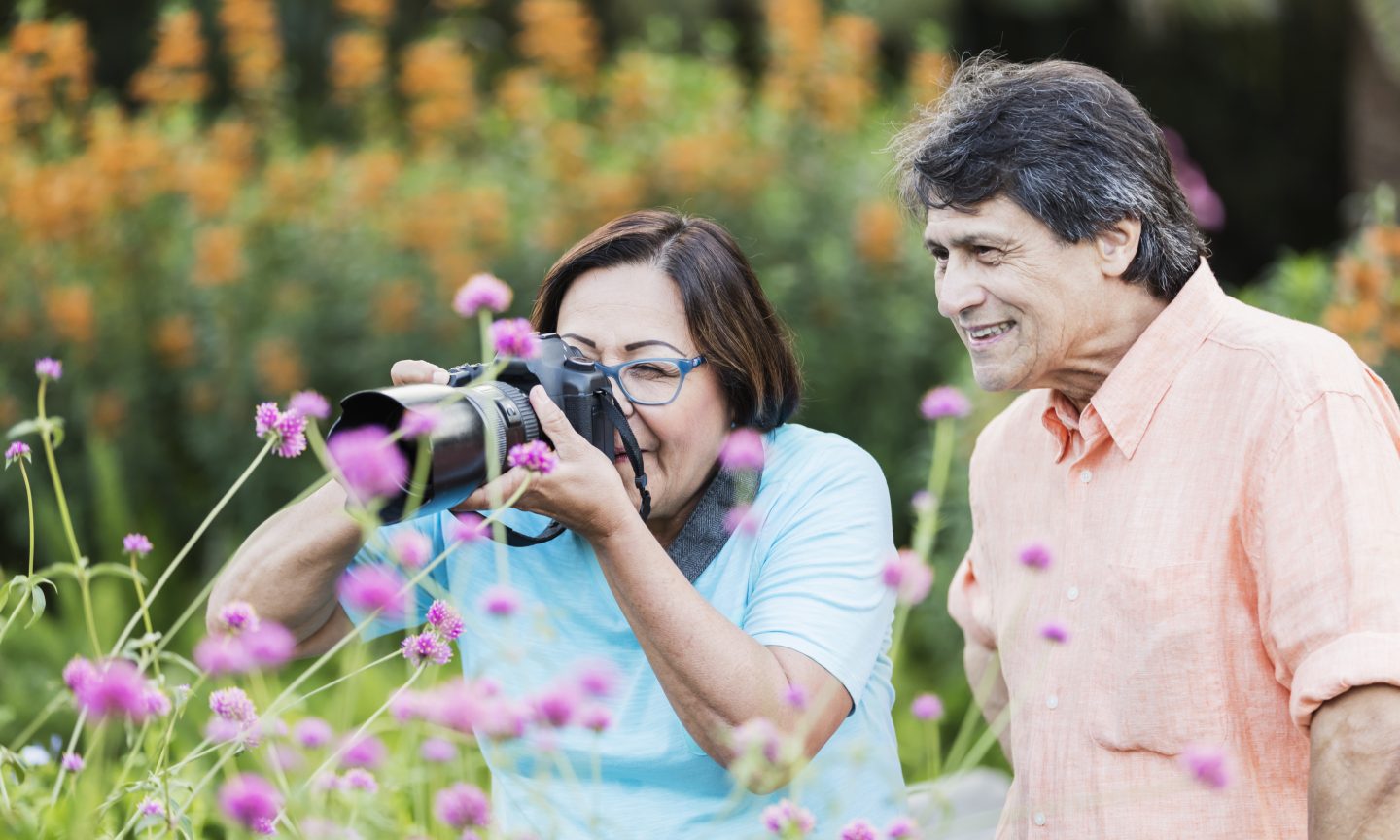 If there is one thing most people can agree on, it's that traveling is one of life's great pleasures. Exploring new cultures, visiting the world's great wonders, spending days following your instincts and trying exotic foods—there's a lot to love about discovering new places.
If you want to take your love of travel to the next level and start a business to serve your like-minded wanderlusters, you should consider these fun and profitable travel business ideas.
What is a travel business?
There are two overarching types of travel businesses worth considering. First, you could think about starting a business that provides services or goods for travelers—running a hotel, for example. The second option is to start a business that you can run from anywhere in the world while you yourself travel. In many cases, this type of business revolves around travel, such as working as a travel writer and writing stories about your latest adventures.
What makes a travel business idea a good one?
A good travel business should combine two things: reliability and excitement. When you run a travel business, your clients need to be able to trust you. They need to feel confident that the tour group you run is legitimate and will show them the best sites. Or that the blog you run about the best inns on the east coast actually gives honest reviews.
At the same time, you need to offer services or create content that excites your customers. Introduce them to sights off the beaten path. Help them unwind and relax while on their vacation. Find a way to create trust amongst your customer base while offering them an experience they can't find anywhere else.
12 travel business ideas for 2021
If you're unsure of what type of travel business ideas could work for you, keep reading for some popular options. These ideas range widely and you should put your own creative spin on them. At the end of the day, think back to your passion for traveling. What services or products have made the most difference to you on past trips? What did you feel was missing? Can you find a way to make a living on the road while capitalizing on your skillset? Chances are, you have more ideas at the ready than you think.
1. Modernized bed and breakfast
B&Bs have been popular for decades—they outlive trends and are clearly here to stay. But why not step things up a notch and find a way to modernize the bed and breakfast experience a little bit? Make sure your rooms are outfitted with nice televisions so guests can enjoy a movie night in their cozy room. Offer unique culinary experiences. Decorate in a way that feels timeless but fresh at the same time. A bed and breakfast is a smaller operation than a hotel and is a great way to break into the hospitality business. If you need a little help funding your bed and breakfast, consider one of these financing options.
2. Off-the-beaten-path tour guide
Tour groups are a dime a dozen. But if you can offer a unique tour, you'll be able to stand out from the competition. What do you love about your city? Maybe you can find the best coffee, chocolate, or salty treats at your local shops and restaurants. Organize a foodie tour of your town that highlights how your local delicacies are made. Of course, you'll have to include tastes of all the local treats.
Or consider organizing a tour of some lesser-known sites. Surely there is a natural activity or historical site that tourists haven't caught onto yet. If you can give your travelers a taste of local life or make them feel like they've uncovered something special, then your tour guide business will thrive. Maybe some locals will even join in on the fun.
3. Glamping
Here's a fun fact for you: By 2025, experts estimate the glamping market in the United States alone is projected to reach a revenue of around $1 billion. It sounds like the great outdoors is getting a little fancier. What exactly is glamping? Glamorous camping.
Glamping combines nature with the comforts of home, and usually Champagne. That's right, after a long day of hiking or river rafting, campers can return to decked-out campsites that offer spa treatments, wine, and gourmet meals. The perfect combination of adventure and relaxation. If you can create a campsite that melds the best parts of nature with resort living, you'll be in business.
4. Remote travel agent
Long gone are the days of travel agent offices. The truth is, thanks to the internet it's easier than ever to plan a trip. Anyone with a computer can choose between hundreds of flights, hotels, and restaurant reservations. The ease of access is great, but the time it takes to weed through those options might not be available to everyone. This is where a remote travel agent comes in.
You'll work out of your own home which saves the customer costs on overhead expenses. For a more affordable price, remote travel agents can help busy travelers plan their next vacation from anywhere in the world. Help them book the best hotels, unique activities, and provide them with all of their important travel bookings and documentation.
5. Travel consultant
Even though their job titles sound similar, a travel consultant is different than a travel agent. A travel consultant usually specializes in solving complex travel issues. For example, they may specialize in helping adoptive parents travel abroad to make the task of adopting a child from a foreign country run smoothly. Or they might assist businesses with complex assignments like learning how to cater to new cultures during business deals. Travel consultants generally focus less on tourism and more on helping iron out logistical issues.
6. Travel photographer
As a travel photographer, you'll have plenty of options for making money off your passions for travel and photography. You can sell photos taken while traveling to newspapers, magazines, and websites. Or you can sell your favorite shots in your own online shop. You could license your gorgeous photos of Paris or Peru to companies that create goods like calendars or art prints. Perhaps you want to help create stock photography for big companies like Getty Images. Point being, we live in a very visual world and there are plenty of options for starting a travel photography business.
7. Create a haunted attraction
Want a surefire way to make sure your hotel or guided tour drum up enough business? The solution is easy: Make it haunted. This may seem like a business better suited for Halloween time, but people are ready to get their scare on year-round. These haunted attractions do particularly well in historic locations like towns on the east coast where there are plenty of ghost stories to go around. Do some research and then let your imagination take care of the rest. You might want to load up on business insurance just in case your haunted attraction is too scary.
8. Teach cultural classes
It's time to share your unique culture with the world. Offer fun classes for tourists that will make them feel like locals, whether that be a Creole cooking class or an art class that captures a local style of painting. Help tourists pick up a skill that they won't learn anywhere else, like how to make an authentic cup of Turkish coffee or bake a truly Parisian croissant.
9. House or pet sitting
Sometimes a travel business does its best work when helping travelers look after what they left behind. House or pet sitting can be a great side hustle to take on if you're looking for a little extra cash. Of course, you could always start a larger business like a kennel that takes care of beloved pets while their owners are jet-setting around the world. Some people are even willing to pay for plant hotels that keep their plants in tiptop shape until they return from vacation. Consider a travel business that will give your customers peace of mind while they are far from home.
10. Travel blogger
You've traveled the world and, boy, do you have some good stories to tell. So why don't you then? By starting a travel blog, you can make money by sharing your experiences. You can offer up travel advice, share photos from your journey, and review restaurants and hotels. Once your blog picks up some steam (aka gets a decent amount of pageviews and monthly visitors) you'll be able to make money from ads hosted on your website, sign up for affiliate programs, or create sponsored content for brands. If this sounds like your ideal business, this guide can help you start a travel blog.
11. Ecotourism
Sustainability is all the rage right now and for good reason. It makes sense that those who value exploring the world want to keep it safe. Which is why ecotourism (also known as green tourism) is such a potentially profitable idea. Essentially, ecotourism allows travelers to learn about local culture and wildlife in a low-impact way.
Generally, these types of tours or services (like hotels) try to minimize the impact of traveling while giving tourists the education and tools to help positively impact the environment and community they visit. Many travelers are even willing to spend more on hotels if they are environmentally friendly. If you can find a way to show tourists a good time while helping them make a positive impact, you're sure to have a popular business on your hands in no time.
12. Home rentals
Do you have a gorgeous pool house just waiting to be turned into an oasis for weary travelers? Consider starting a home rental business. You can list any rooms in your house that are available to rent out (or even your entire house if you're headed out of town yourself) on home rental websites like Airbnb or HomeAway. If you live in a popular area where hotels are particularly pricey, then you may be able to fetch a pretty penny by allowing customers to rent rooms in your home.
The best part is, you get to set your price. You only have to rent to people who can meet your price and who you think would be a good tenant (Hint: They need as many good reviews as you do). This can be an ideal business for bringing in extra money to help fund your next vacation. Just make sure that your town, apartment complex, or homeowners association allows you to rent out your property and that you're following proper regulations.
The takeaway
You literally have a world of opportunity when it comes to finding a profitable travel business idea that will work for you. With a little determination and creativity, you can start a business that allows you to follow your passions while making a living. Who could ask for more than that?
This article originally appeared on JustBusiness, a subsidiary of NerdWallet.
How to Start a Niche Foam Party Business: Kid's Party
Foam parties have become popular and are great fun. If you didn't know what a foam party is, it is a party or event where participants have fun dancing amidst foam created by a machine. The machine creates bubbles of foams that envelop the place, creating a fun environment at the party. If you are a business person, then a foam party business is a great idea.
You can get a foam machine and use it to throw foam parties and make money from it – relatively affordably.
Can you make money through foam parties?
Yes, you can make money if you have a foam machine. Parties are common, and party-goers get bored with the usual stuff. A foam party is an innovative way of partying. It allows participants to let go, dancing in joy amidst the foam. This kind of party would be popular, and you can make money by offering a different experience to participants.
Creating a niche market
When you want to make money from a business, you will find that there are many others with the same idea. You need to do something different so you can succeed. This is where finding a niche market helps. A niche market is a specific category to which you can cater. Kids Foam Party is such a niche market. While there are many businesses catering to foam parties in general, foam parties for kids is a niche idea. This is a business idea that can help you succeed and make money.
Planning your business
Now that you have found your niche, it is important to plan your business before you get started. The first thing is to be clear with what you are offering. You are offering a foam party, which is an event where there is a dance floor filled with suds. When this party is offered for kids, they will enjoy it the most. They would not only dance but play in the foam and have a great time in general.
Taking proper safety precautions like setting the depth of the foam and insisting on face coverings ensure there are no problems.
What do you need?
It is obvious that you need a foam machine if you plan to run foam parties. A foam machine is not too expensive. However, you need not buy one immediately. Since you are starting off with a new business, you can get a foam machine for rent. This is a cheaper option allowing you to rent a machine and use it whenever you need it. This will allow you to do a pilot run of your party business.
If the response is good and you start getting many events, then you can consider buying your own foam machine. This would work out better for you.
Planning and executing foam parties for kids
With these basic concepts in mind, it is time you start planning your parties. Since you have chosen the niche of foam parties for kids, you need to explore different options. You can have foam parties to celebrate birthdays. There can even be parties for no reason but just to allow kids to have fun. Explore different themes for foam parties and plan the events.
Here are a few considerations to keep in mind while planning and executing foam parties for kids:
You need to find a venue to host the foam party. The ideal location is outdoors, so the foam does not create a mess inside. When the weather does not permit, you need to find indoor venues with a fairly big hall to organize the event.
Apart from the machine, you need the foam solution to create foam. You need to have sufficient foam machine solution to last the entire party.
Safety is a very important issue in foam parties. This is all the more important when you are dealing with kids. You need to have a clear plan for ensuring safety in your foam party. Communicate the plan with your clients so they are assured of the safety arrangements.
If you are doing the party indoors, you need a tarp to cover the floor and walls. It is important to cover up all the electric and other outlets to avoid them being damaged.
Placing plastic furniture is better since it won't get damaged due to bubbles.
Safety arrangements for the kids are very important. Wearing shoes is a must. You can insist on goggles or face coverings to prevent allergies from the suds. You need to take adequate precautions to prevent kids from skidding and falling during the party. There is always a risk of accidents at a foam party, and you need to do everything to prevent it.
Preferably, get a waiver from guests to protect against liabilities.
With all this planning, you are now ready to execute foam parties and make neat profits from them.
What open source-based startups can learn from Confluent's success story
It's common these days to launch an enterprise startup based on an open source project, often where one the founders was deeply involved in creating it. The beauty of this approach is that if the project begins to gain traction, you have the top of the sales funnel ready and waiting with potential customers when you move to commercialize your business.
In the past, this often meant providing help desk-style services for companies who appreciated what the open source software could do but wanted to have the so-called "throat to choke" if something went wrong. Another way that these companies have made money has been creating an on-prem version with certain enterprise features, particularly around scale or security, the kind of thing that large operations need as table stakes before using a particular product. Today, customers typically can install on-prem or in their cloud of choice.
"A key aspect of these kinds of technology-developer data products is they have to have a combination of bottom-up adoption and top-down SaaS, and you actually have to get both of those things working well to succeed." Jay Kreps
In recent years, the model has shifted to building a SaaS product, where the startup builds a solution that handles all the back-end management and creates something that most companies can adopt without all of the fuss associated with installing yourself or trying to figure out how to use the raw open source.
One company that has flirted with these monetization approaches is Confluent, the streaming data company built on top of the open source Apache Kafka project. The founding team had helped build Kafka inside LinkedIn to move massive amounts of user data in real time. They open sourced the tool in 2011, and CEO and co-founder Jay Kreps helped launch the company in 2014.
It's worth noting that Confluent raised $450 million as a private company with a final private valuation in April of $4.5 billion before going public in June. Today, it has a market cap of over $22 billion, not bad for less than six months as a public company.
Last month at TC Sessions: SaaS, I spoke to Kreps about how he built his open source business and the steps he took along the way to monetize his ideas. There's certainly a lot of takeaways for open source-based startups launching today.
Going upmarket
Kreps said that when they launched the company in 2014, there were a bunch of enterprise-size companies already using the open source product, and they needed to figure out how to take the interest they had been seeing in Kafka and convert that into something that the fledgling startup could begin to make money on.
"There have been different paths for different companies in this space, and I think it's actually very dependent on the type of product [as to] what makes sense. For us, one of the things we understood early on was that we would have to be wherever our customers had data," Kreps said.
5 Hobbies That Make Money and How To Get Started
Money-making hobbies range from walking dogs to blogging to creating and selling homemade goods.
Read about these profitable hobbies, as well as what you can expect to make.
1. Driving
Enjoy cruising around town? Give others a ride and make money by becoming an Uber or Lyft driver. Uber drivers make an estimated $5 to $20 an hour, and Lyft drivers earn about $5 to $25 an hour, according to SideHusl.com, a review site for money-making platforms. Note that earnings depend in part on when, where and how often you drive.
To become an Uber or Lyft driver, you must be the minimum age to drive in your area. You must also meet specific requirements related to your driver's license, insurance and vehicle. Learn about these exact requirements in our guide to becoming an Uber or Lyft driver.
If you enjoy driving but don't want people in your car, look into becoming a full-service Instacart shopper, which involves shopping for and delivering groceries. Uber Eats and Amazon Flex also offer opportunities to deliver food and other products to homes. Each of these gigs has its own set of requirements, though, so do your research before signing up.
2. Caring for dogs
If your favorite hobbies involve belly rubs, smooches and long walks in the neighborhood, try Wag or Rover. These apps enable you to walk, dog-sit or board pups overnight for money.
Rover and Wag work in similar ways. They both require you to be at least 18 years old, pass a background check and meet other requirements. For both, you create a profile, set your own rates, and use the app to choose which gigs to take. (See our Rover vs. Wag comparison for more specific sign-up and payment information, as well as how the apps vary in the services they allow.)
On both apps, the amount you earn depends on what you charge, how much you receive in tips, and which types of services you provide. As you would guess, boarding typically pays more than walking a dog, for example. But both companies take a bite from your earnings. Rover charges a 20% service fee per booking, and Wag takes 40%.
3. Blogging
If you have a blog that gets decent traffic, try making money from it. Blogging for money can take a few forms. One way is to host ads on your blog through a service like Google AdSense, which is free. Here's the gist, according to Google: If your website is approved, then you choose where on it you would like ads to appear. Then advertisers bid to place ads where you designated, with the winner's ads appearing in that spot. (People make money on YouTube through the same service.)
You earn some money when a reader clicks on one of these ads — but determining exactly how much you'll make is tricky. Explore our guide to Google AdSense to learn more about it.
You could also try writing sponsored content, meaning companies pay you to write about their products. Or, become an affiliate through the Amazon Associates program. That involves linking to an Amazon product from your content and earning a commission when one of your readers clicks through and buys that item. Learn more about how to make money on Amazon through your blog.
4. Posting to social media
Love posting to social media and building a following? On Instagram and TikTok, many users earn money through sponsored photos and videos. Say you regularly post about your at-home exercise regimen. You may agree to post about a retailer's resistance bands or sweatpants in exchange for cash or free products. (Sponsorships and affiliate marketing are also ways to make money from podcasts, in case that's one of your hobbies.)
Sponsors may reach out to you to set up this kind of arrangement; you could contact them; or, in some cases, you may consider working through a third-party agency.
The type of content you post, as well as your number of followers and their engagement, will likely impact sponsorship opportunities. Learn more about how to make money on Instagram or on TikTok.
5. Selling your wares
There's a marketplace for just about everything. So if you're skilled in a hobby, consider trying to profit from it. For example, if you create jewelry or have an eye for thrifting quality clothes, try selling those items at a local flea market or yard sale, or on a neighborhood website such as Nextdoor or Facebook Marketplace.
Or look into an online market that could attract a wider range of buyers. Consider Etsy for crafts or Poshmark if you want to sell clothes online.
These websites charge fees that will cut into your profits. This guide to selling stuff online will help you think through the math and determine if your hobby can become a viable business.
What to consider before making money from your hobbies
Before taking any of the routes listed above, keep in mind that this work will likely affect your taxes. See our guide to self-employment taxes, which includes expenses you can deduct, and how to avoid penalties.
And as you aim to profit from your hobbies, consider whether you will continue to enjoy them through this new business lens. Let's say knitting helps you relax. Will it continue to do so if you're pricing, promoting and shipping your homemade wares through an online marketplace? And that blogging hobby: Will writing still be fun or cathartic if you're occasionally throwing in a sponsored post?
It may be hard to answer these questions until you give the money-making approach a shot. But it's worth reflecting on the potential trade-offs as you think about turning your hobby into a job.
Money management made easy
NerdWallet tracks your income, bills, and shows you ways to save more.