5 Biggest Dilemmas that (Almost) All Startup Founders Face
Startup businesses face more struggles on their path to success and this is quite common. A lot of entrepreneurs deal with the dilemmas that they often get to face during their business establishment.
It won't be wrong to say that these are the dilemmas that also often serve as biggest sources of failure and pain for most of the entrepreneurs but nevertheless, they are to be taken as a challenge. As an entrepreneur, one may feel excited on being his own boss and be willing to fetch huge wealth but it's just the beginning.
No matter what the size of your organisation is, whether you are a new or an established founder, here are some of the dilemmas that the startup founders must learn to deal with. As an entrepreneur, you will need to face some of these (if not all) sooner or later at some point of your career.
Let's discuss them to find out more about them and how they can be resolved:
Dilemma 1#: Make money OR serve the humanity
The reason why this particular dilemma tops our list can be well anticipated. It's like witnessing a fight between being a human and being a businessman and the choices, as we know, are either too many or limited but tough to make!
If you are working on the cultivation of next bigger idea over Facebook, you are probably doing something for a wealthy living but it's definitely not going to do anything good for the poor and the needy. The point is what makes you happy and satisfied should be done. Define your objectives and have a say in decisions and even if this requires you to skip the race of growth and inventors, you may very well choose to do it.
Dilemma 2#: Finding the right time
There are plenty of circumstances that suggest why and how you should jump into a startup business. Personal circumstances, market conditions and favourable career are some of them but we know that all three of them can't be simultaneously "active" at a single point of time.
If most of the experts from the industry are to be believed, taking a decision in the same based on a "favourable" career may not be a wise idea. It's always advisable to gain some financial skills and valuable business experiences first.
Dilemma 3#: Size of the company
Now this is really a big dilemma. There's always a concern regarding whether you should start a company solo or look for some co-founders to assist you?
Advantage with co-founders is that you get someone to share the workload and they are often the ones who assist you in taking even the hardest business decisions. They can also help you in making major or minor business adjustments. It also goes without saying that the old friends in business often make one of the most understanding business partners in the long run, plus you also get to share good business rapport with them right from day 1. However, the size of the company would depend on your scope for expansion in the long run and the immediate business goals you have your eyes on.
Dilemma 4#: Choosing the right investors
Choosing the investors can be game changers in business. No one is actually willing to put in their money into your business if you don't have a promising set of strategies and products/service that raise the bar of hopes.
If you don't have the money to build your service, you are going to give it a 'no-way' call. Hence it is important to buck up and find your business the right kind of investors or else you may have to climb the ladder with the help of family and friends.
Dilemma 5#: Control and the growth dilemma
Now once you have taken the investors' money, you must expect for a long term good deal of growth. When you prefer an organic growth, you will need to keep a good control with the family and the friends.
Make sure that you have pulled up your socks and prepared for long haul. When issues persist, don't hesitate to exit and push a start-up with another great and promising idea.
Entrepreneurs must ensure that they actually focus on a wide range of things that interest them and things that they actually love to do and further make sure that they are done in a better way than anyone else does.
Entrepreneurs who know how to turn these dilemmas into their strengths will gain the competitive advantage along with the adventure and thrill that can be sought.
Everything You Need for Starting a Pressure Washing Business
If you have an entrepreneurial spirit and feel ready to go into business yourself, the pressure washing business could be the best option for you.
Starting a power washing business doesn't require lengthy learning and the startup costs are relatively low. Since the demand for such services is always high, this business can provide a solid flow of income if mastered and managed properly.
Like any other business, a successful power washing business requires proper preparation and planning and this article offers a step-by-step guide for embarking on such an entrepreneurial journey.
Research the Market
Doing some in-depth research about the pressure washing market, what customers you want to target, and how many similar businesses are already operating in your area is essential. Even though this business is expected to register decent growth in the coming years, you should still dig a little deeper to see if there's more work than the existing pressure washers can take on.
You can choose to focus on residential accounts or take on commercial clients. If you feel that you can manage more work, explore opportunities for pressure washing in surrounding neighborhoods and towns.
Proper research and identifying what opportunities exist is a crucial step in establishing a flourishing pressure washing business.
Get Your License
The moment you decide that this type of business is a golden opportunity, you need to check the local requirements for doing business as a pressure washer.
Depending on the state you live in, you may or may not need a business license. However, you should apply and obtain one before getting started as it will cover you legally. Make sure to check with your local authorities on what the rules and regulations are to stay on the right side of the law.
This is also a major plus when attracting potential customers as they'll feel more comfortable and it will help establish trust in your business. It may also help in meeting the requirements of other parties, such as vendors, who might want to see your license before deciding to do business.
Get Insurance
Even though it sounds easy to start a pressure washing business, make sure that you develop the proper skills on how to pressure wash without destroying the surrounding area, damaging your client's siding, and causing an injury to yourself or somebody else.
However, accidents happen, so in order to protect your new business from claims of negligence, injuries, accidents, financial risks, and legal fees, you should purchase insurance coverage. Nowadays, insurance companies can provide you with a quote for pressure washing insurance online, so you don't have to waste time standing in lines.
Not only is pressure washing insurance a safety net for your business, but new potential clients will also take this as a positive sign that you're a professional who takes their job seriously and ensures customer satisfaction.
Choose Equipment
Depending on your service offering and scope, the type of equipment you'll need might vary. If you only intend on working for residential clients, then you'll be good to go with a pressure washer with a force of up to around 4,000 PSI, but for commercial work, you'll need stronger equipment that offers more functionalities. Since this business is physically demanding, choose equipment that is fast but safe and helps you get certain jobs done efficiently.
Practicing also plays a big role as you don't want to accidentally damage someone's landscape while power washing their siding. Regardless of how technologically advanced your equipment is, not knowing how to efficiently handle it can get you bad reviews and cause unwanted accidents and lawsuits.
Before making any big investments, rent a pressure washer and practice on your friends' patios, or driveways as this will give you the best hands-on experience.
Price Your Services
Once you're done with all the administrative work, decide on your pressure washing service prices. Since you're a new business owner, you should start with lower prices while trying to attract new clients.
Test what hourly rate gets you most jobs and try to slowly but surely bump the price up every year as your expertise gets better.
It might feel overwhelming at the beginning but focus on mastering few services first and settle on a rate that works for you. As you improve your skills and your business grows, you can adjust your prices accordingly.
Final Thoughts
Market research, obtaining the right pressure washing insurance, choosing the right equipment, and pricing your services, are all important aspects on the road to becoming a successful business owner.
We're sure that you'll be glad to have considered all the above-mentioned steps once your pressure washing business is set up and running.
A Basic Guide to Starting a Home-Based Business
Starting a business in 2021 is much easier than it was twenty years ago. With advanced technology and digital marketing, anyone can step into the role of an entrepreneur. In some cases, all you need is an idea and a computer.
Becoming a business owner is a path to financial security. Even if you don't give up your day job, starting a home-based business can lead to financial freedom down the road.
Are you wondering how to start a business? Keep reading for an essential guide to getting started.
Choosing a Home-based Business
Choosing a business that's right for you is vital to your success. You want something you'll stick to for the long run. The best home-based businesses are those you can operate from the comfort of your home.
Start looking at things you are good at and research to learn if there is a market for what you want to offer. For example, if you have certification in accounting, you can start a business performing accounting services for other small businesses.
Creating a Business Plan
Like any business, it's essential to create a business plan. This document outlines what your business offers, competitor analysis, marketing strategy, and financial goals.
The business plan is a great way to measure success and to remain focused on reaching your goals. If you're starting a business and require financial backing, you'll need a business plan to show lenders.
You can maximize solar savings by creating a green business.
Incorporate Your Business
A home-based business is no different from starting any other business model. You want to incorporate your business to add a layer of protection. It's also valuable for opening a business bank account.
Separating your business from your personal assets is essential in growing a business. It will help you build business credit. Plus, if you are ever sued, you don't want someone going after your personal property.
Get an ECommerce Website
Once the paperwork is done and your finances are in order, it's time to get your business website up and running. Most businesses can benefit from an eCommerce website. These websites help grow efficient businesses that do not require a physical location or multiple employees.
With an eCommerce website, you can sell products, take deposits on bookings, and so much more.
Marketing
A powerful marketing strategy is essential to a home-based business. Determine which social media platforms have the greatest reach for getting noticed by your target audience.
Use your website's blog options and photo storage as a launching pad for the information you'll share on online platforms.
Don't be afraid to try different marketing trends, including digital ads.
It's Time to Invest in a Business
A home-based business is an excellent investment. Once your business is up and running and turning a profit, consider a second start-up. The potential is limitless.
If you need more great tips and information on business start-up trends, we have you covered. Continue to browse our site and check back often for new content.
How To Set Up a Successful Electronic Business
Consumers can purchase a range of mechanical items and parts from an electronics company, such as cell phones, televisions, computers, peripherals, and components. If you aim to create this type of business, you should arm yourself with knowledge so you don't end up like huge electronic retailers that collapse. Read on!
1.Examine Other Electronic Businesses
Examine and comprehend the business models of existing electronics businesses before starting your own. This comprises the typical markup on commodities, overall consumer satisfaction strategies, and managing supplier relationships. You'll need this information to determine competitive store policies and prices. Compare and contrast the success of successful electronics stores with those that have closed or failed.
2.Research Your Interest Area of Establishment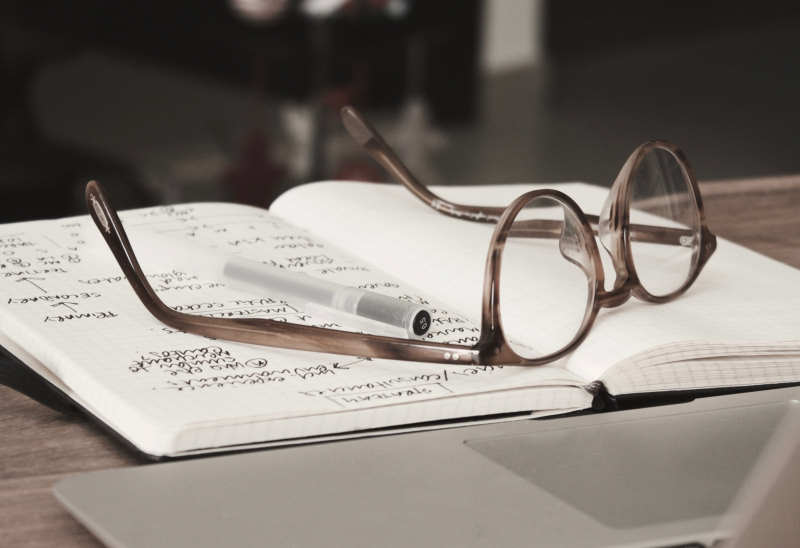 If you're just starting, you'll focus on the local industry first. It's also possible that you won't be the first to play the electronic game. You may be competing with a lot of other small businesses in addition to big stores.
Make sure you do your homework before deciding where you want to locate your business and whether it is a good idea to do so. If your neighbourhood is densely packed with stores, consider looking on the opposite side of town or imagining how you may stand out. People may be hesitant to go through your doors if you come in and offer nothing more than another store.
3.Obtain The Necessary Permits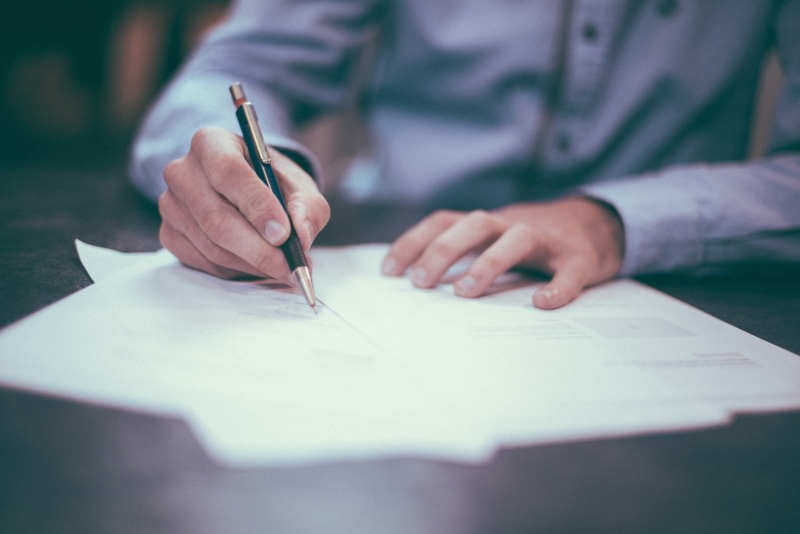 Check with your state and city to determine if there are any additional criteria for opening your store. If you repair computers, you may be required to pass a state-licensed test to ensure that you are aware and capable of providing proper care.
You'll also need to check into various business licenses and other forms of documents to ensure that you're following all of the rules.
4.Have a Competitive Business Plan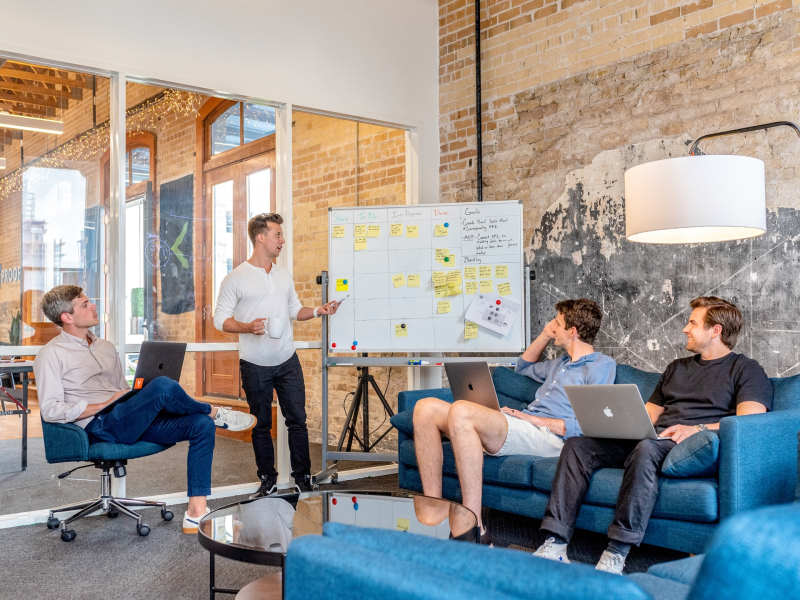 Due to the competitive nature of the electronics retail industry and the high risk of failure, you must develop a comprehensive business strategy that focuses on your competitive advantages. Use the information you acquired from your initial case study in the market and business profiles, as well as any personal experience you have with electronics, to show why your electronics company would thrive.
If you've managed an electronics store, for example, you'll be familiar with the inner workings of this type of retail operation and may have an advantage over other new stores.
In your plan, you need to include the brands you'll be selling. You need to ensure that they are of both quality and outstanding market performance. For instance, working with certified wholesalers of closures and boxes, guarantee you offer the consumers new brands that are outstanding.
Also, don't forget to include other regular but essential products such as lights and screens. This is because it is always good to offer a pool of varied products to your customers.
5.Choose a Brand For Yourself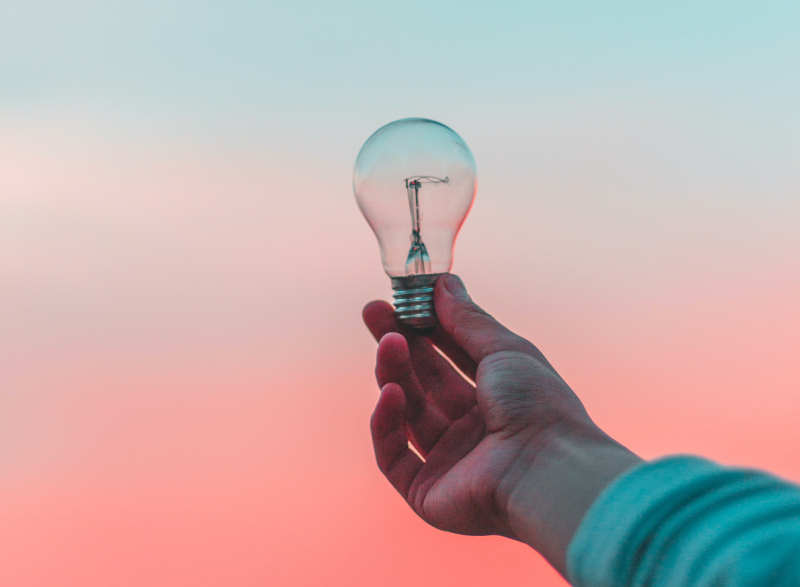 Your company's brand is both what it stands for and how it is regarded by the broader public. Your company will stand out from the neighbourhood competition if it has a strong brand.
So, while naming your firm, don't go with a generic name like most electrical stores these days. Try to come up with a distinctive name because the right name is really important. You can begin by considering the business's nature. In your absence, your chosen name will operate as an extension of your brand, representing you. Part of your brand representation in what you sell. You can add some wire connectors. They are always widely in demand by everyone.
We recommend checking to see if the business name you want is available as a web domain and securing it as soon as possible so that no one else does.
6.Get Startup Funds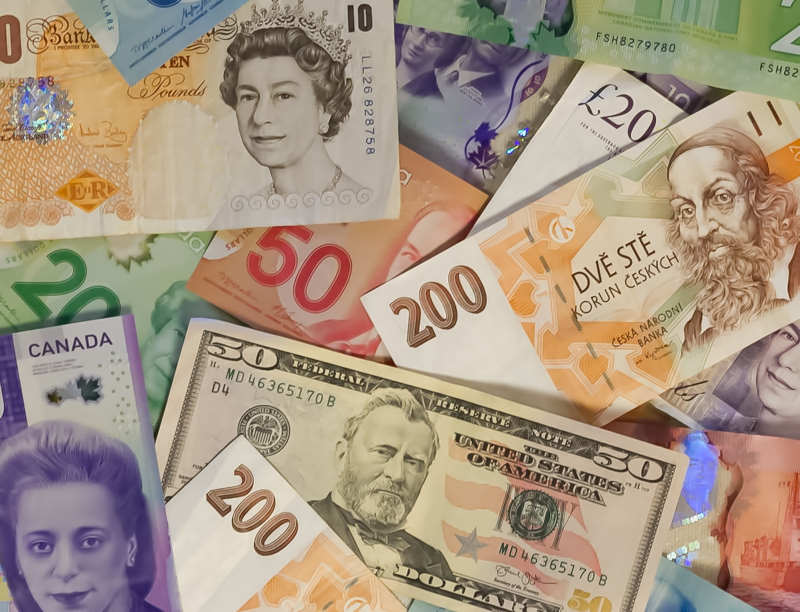 For starters, you'll need thousands of dollars to launch an electronic business in the first few months, with a large portion of that money going for rent. A significant portion of the funds will be spent on getting certain in-demand electrical goods as well as marketing your new business.
Personal cash, such as savings, loans from financial institutions, and borrowing from friends and family who are interested in assisting you in starting your business are all options for raising capital for your business.
7.Promote Your Store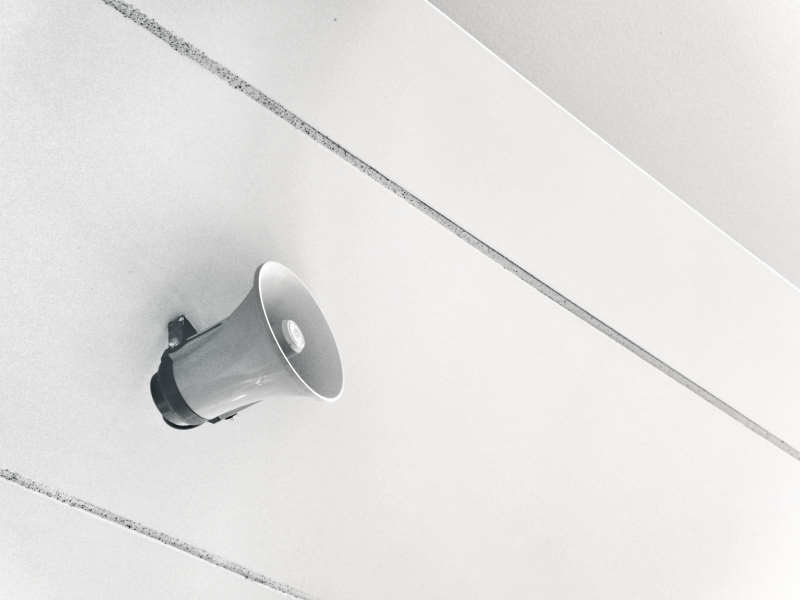 Starting a business takes time and effort, as well as determination and vision. If you've already decided to work in this field, you should first check into legal and technical issues. After you've successfully achieved the first two responsibilities, you should build your brand and sell it.
You must stay up with the most recent advances and maintain high standards at all times. It isn't enough to have good items. To expand and develop revenue, it must be adequately publicized. The advertising team must be ready to provide you with a marketing strategy that will interest the audience.
As a result, the two key techniques of attracting new clients are word of mouth and local advertising. Many electronic stores promote in local media and provide first-time customers discounts and advertising billboards. Keep in mind that customer retention is crucial. Take extra precautions with the newcomer.
They are your billboards. They are ecstatic and will brag about your store for hours. Be friendly to everyone that walks into the store. It's more difficult to keep customers than it is to get them.
The Bottom Line
Starting and maintaining a business to its success is not an easy task. You need to be dedicated to the course and understand that however hard things get, you need to surpass them. Electronic stores are quite demanding, but a nice business to invest in altogether. Best of luck!