Burn Rate: Definition, Formula, How to Calculate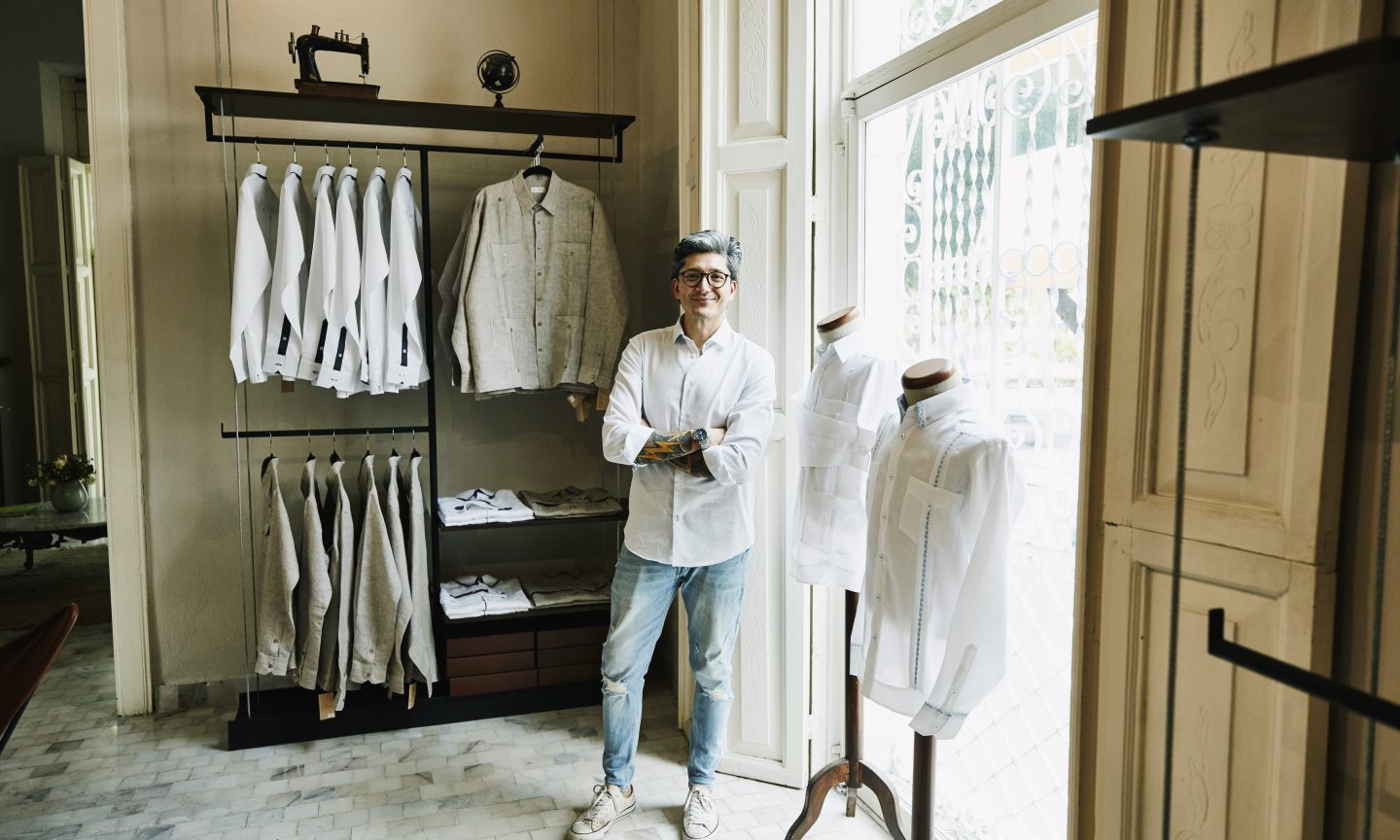 Burn rate is one of the most important metrics you can know for your business. Unfortunately, many small business owners don't understand what burn rate is or how to calculate it. Burn rate isn't a metric your accounting software will calculate for you directly; but by using your financial statements, you can calculate it easily.
In this article, we'll take a closer look at burn rate, discuss why it's essential, and show you exactly how to calculate this vital metric. We'll also discuss how burn rate ties into another important metric in your business: cash runway.
What is burn rate?
Burn rate is the amount of money your business needs in a certain period—usually a month—to cover all expenses. In other words, burn rate tells you how quickly your business "burns through" capital.
Typically, burn rate calculates how quickly a company will go through its startup capital before becoming cash flow positive. However, all businesses—regardless of their stage in the business life cycle—can benefit from knowing their burn rates.
Investors look for low burn rates when new businesses seek startup capital because a low rate indicates the investors' investment dollars will go further. New companies with a low burn rate are more likely to gain traction and become profitable, thus yielding a return on any investments made in the business.
The metric is also essential for well-established businesses. The lower your business's burn rate, the more likely your business will survive low-revenue quarters. A low burn rate is an indicator of a strong cash position, and a strong cash position is a vital indicator of a business's health. A company can be profitable on paper and still fail due to a lack of cash. A low burn rate helps to ensure this doesn't happen to your business.
Burn rate formula
There are several different ways to calculate burn rate, some more complicated than others. All methods tell you how quickly your business is using up its cash reserves, so let's look at the most straightforward burn rate calculation:
(Starting Cash – Ending Cash) / Number of Months = Monthly Burn Rate
How to calculate burn rate
To calculate your burn rate, you'll need the balance sheet for the period you're assessing and a calculator. Next, follow these four steps:
Define the period you will be assessing (burn rate is a current metric, so you want to look at a recent period).

Find your cash balance for the beginning and end of that period by reviewing your balance sheet (don't use your bank statement, as it will not include uncleared checks or deposits).

Subtract your ending cash balance from your beginning cash balance.

Divide the difference by the number of months you're assessing.
Tip: Even though burn rate is usually calculated monthly, you want to look at more than the previous month's financial data to get a more accurate calculation.
This will help you capture expenses and other outlays of cash that don't occur monthly. It will also help make sure your calculations aren't skewed by an extraordinarily good (or bad) sales month.
Now that you understand the process, let's apply it to an example.
Burn rate example
Company X is reviewing the burn rate for early April, the first quarter of the year.
Company X's cash balance on January 1, the first day of the quarter, is $160,000. Its cash balance on March 31, the last day of the quarter, is $100,000.
First, let's subtract the ending cash balance from the beginning cash balance:
$160,000 – $100,000 = $60,000
Next, let's divide the difference by the number of months you are assessing. In this example, that number is three:
Company X's burn rate is $20,000/month for the first quarter of the year.
Potential investors might prefer to use a different gross burn rate or net burn rate calculation, which only takes into account operating expenses. For the purposes of managing your small business, though, the calculation presented above will give you the information you need to help you manage your cash flow. It takes into account not only your operating expenses but also other cash outlays such as loan payments and owner's draws.
Burn rate and cash runway
Your cash runway measures how long your cash will last at your current cash burn rate. The higher your cash runway—or the lower your burn rate—the more likely it is your business will survive.
Most small business owners don't like to think about a scenario where their business might run out of cash, but this is a real possibility. Several things can cause your business to run out of cash:
Upswing in expenses to promote growth without enough capital to back those expenses
These are just a few examples that can affect your business's profitability. Therefore, understanding both your burn rate and cash runway will reveal how long your business can survive with the cash you have available.
Cash runway formula
To calculate how many months your business can operate on your existing cash reserves, use this cash runway formula:
Current Cash / Monthly Burn Rate = Cash Runway
Continuing with our earlier example with Company X:
$100,000 (ending cash for the 3-month period)  / $20,000 (burn rate) = 5 (runway)
If all things remain equal in our example business—meaning if sales or collections don't decrease and expenses or other cash outputs don't increase—this business has enough cash to sustain it for five months.
How to improve your burn rate
There are several simple ways to decrease your business's burn rate and improve your cash runway:
Increase revenue without increasing expenses. The easiest way to increase revenue without increasing expenses is to improve your gross profit margin. Analyze your pricing—many small business owners compete on price, when service, convenience, or some other factor might be the more significant value differentiator for your customers. There could be opportunities to increase your prices—even 1% to 3% could have a considerable impact on your margins while having a minimal effect on the price each customer pays. Any improvement to your gross profit margin will help you improve your business's cash runway and lower your burn rate.

Decrease your expenses. Many small businesses have inefficiencies in their expenses. Start by analyzing the dues and subscriptions line item on your profit and loss statement. Are you paying for subscriptions you don't use? Even if it's only $5 to $10 a month, those unused subscriptions add up. Another area where many small businesses are inefficient is in advertising and marketing. Although you absolutely must invest in advertising and marketing in your business to ensure continued growth, you also must know if you are getting a return on these investments. If you don't know what activities in advertising and marketing are generating revenue, you could be throwing away cash your business needs. Thoroughly analyze each line item on your profit and loss statement and eliminate expenses that aren't necessary, don't produce income, and don't improve your business's efficiency or your customers' experience.
Consider refinancing debt. Your cash runway is affected not only by your expenses but also by other cash expenditures. If your debt payments are high, refinancing that debt could help improve your cash runway. It's best to refinance debt before you need to—don't wait until you are already experiencing a cash flow crisis.
Use a cash management system to plan for positive cash flow proactively. Many small business owners think a low burn rate, high cash runway, and positive cash flow are things that happen in the future if they are lucky and their business is profitable. You can proactively plan for all three of these things by using a cash management system that prioritizes savings and proactively plans for positive cash flow. The Profit First cash management system does this by helping you prioritize savings, leverage your existing money habits, and keep your cash reserves out of sight and out of mind until you need them.
The bottom line
Calculating the burn rate in your business isn't difficult. Although it can be uncomfortable to face the reality of a high burn rate (and a short cash runway), it is much better to know these metrics in your business and address them before they become a problem.
Any number of factors—many of them outside of your control—can lead to an unexpected downturn in revenue and cash flow in your business. When you address your burn rate and cash runway proactively, while things are going well in your business, you will be better able to weather any storms your business encounters.
How to Get a Loan to Buy a Business
Not everyone wants to take on the challenge of building a business from the ground up. An attractive alternative can be to step into a business that's already up and running by purchasing it from the current owner. Some advantages of buying a business may include easier financing, an established customer base and an existing cash flow.
Buying a business is different from buying a franchise. Franchises have a set business model that's proven to work. However, when you buy an independently operated business, it's important to show the lender that you, your previous business experience and the business you want to buy are a winning combination.
What lenders look at when you want to buy a business
Because lenders can view the performance record of an existing business, it's typically easier to get a loan to purchase an existing business compared with startup funding. However, your personal credit history, experience and details about the acquisition business still matter.
Your personal credit and experience
Through credit reports and credit scores, lenders are able to assess how you've managed debt in the past and potentially gain insights into how you will handle it in the future. Your education and experience will also be evaluated.
Solid credit history: Lenders look to see if you have a history of paying your debts. Foreclosures, bankruptcies, repossessions, charge-offs and other situations where you haven't paid off the full amount will be noted.
Business experience: Having worked in the same industry as the business you want to purchase is helpful. Related education can also be viewed as a positive.
Other businesses you've owned
Having a track record of operating other successful businesses can have a positive influence on lenders when it comes to buying a new operation.
Record of generating revenue: Business financial statements can help a lender document that your current or past businesses were well-managed and turned a profit.
Positive credit record: Lenders review business credit scores and reports to verify creditworthiness and to identify liens, foreclosures, bankruptcies and late payments associated with your other businesses.
The business you want to buy
Just because a business is operating doesn't mean it's a good investment. Lenders will ask for documentation, often provided by the current owner, to assess the health of the operation.
Value of the business: Like you, your lender will want to ensure that you're buying a business that has value and that you're paying a fair price.
Past-due debts: Lenders will be interested in the business's past-due debts, which may include liens, various types of taxes, utility bills and collection accounts.
Documentation
Most lenders will let you know what they want included in the loan application package, but there are some personal documents that are typically requested, as well as ones related to the business you want to purchase.
Personal documents
The following documents are used to evaluate your personal finances, business history and plans for operating the business after its purchase:
Personal bank statements.

Financial statements for any of your other businesses.
Business documents
Documents from the current business owner will also be evaluated. Some common ones requested by lenders include:
Profit and loss, or P&L, statements.

Asking price for inventory, machinery, equipment, furniture and other items included in the sale.
Where to get a loan to buy a business
Compared with finding a loan to start a business, getting funding to buy an existing business may be easier. Here are three popular funding options to check into for a business loan:
Bank loans
Banks generally offer the lowest interest rates and best terms for business loans. To qualify for this type of loan, you'll typically need a strong credit history, plus the existing business will need to be in operation for a certain minimum of years and generate a minimum annual revenue amount set by the lender.
SBA loans
If borrowers don't qualify for a traditional bank loan, then SBA loans, ones partially guaranteed by the Small Business Administration, may be the next option to explore. Because there is less risk to the lender, these loans can be easier to qualify for. Banks and credit unions frequently offer SBA loans in addition to traditional bank loans.
Online business loans
Another option to consider is online business loans. Online business loans may offer more flexibility when it comes to qualification, compared with bank and SBA loans. Minimum credit score requirements can be as low as 600, and in a few cases lower. Generally, interest rates are higher than what's available with a traditional bank loan.
Accounts Receivable Financing: Best Options, How It Works
Accounts receivable financing, also known as invoice financing, allows businesses to borrow capital against the value of their accounts receivable — in other words, their unpaid invoices. A lender advances a portion of the business's outstanding invoices, in the form of a loan or line of credit, and the invoices serve as collateral on the financing.
Accounts receivable, or AR, financing can be a good option if you need funding fast for situations such as covering cash flow gaps or paying for short-term expenses. Because AR financing is self-securing, it can also be a good choice if you can't qualify for other small-business loans.
Here's what you need to know about how accounts receivable financing works and some of the best options for small businesses.
with Fundera by NerdWallet
How does accounts receivable financing work?
With accounts receivable financing, a lender advances you a percentage of the value of your receivables, potentially as much as 90%. When a customer pays their invoice, you receive the remaining percentage, minus the lender's fees.
Accounts receivable financing fees are typically charged as a flat percentage of the invoice value, and generally range from 1% to 5%. The amount you pay in fees is based on how long it takes your customer to pay their invoice.
Here's a breakdown of how the process works:
You apply for and receive financing. Say you decide to finance a $50,000 invoice with 60-day repayment terms. You apply for accounts receivable financing and the lender approves you for an advance of 80% ($40,000).

You use the funds and the lender charges fees. After receiving the financing, you use it to pay for business expenses. During this time, the lender charges a 3% fee for each week it takes your customer to pay the invoice.

You collect payment from your customer. Your customer pays their invoice after three weeks. You owe the lender a $4,500 fee: 3% of the total invoice amount of $50,000 ($1,500) for each week.

You repay the lender. Now that your customer has paid you, you'll keep $5,500 and repay the lender the original advance amount, plus fees, $44,500. You paid a total of $4,500 in fees, which calculates to an approximate annual percentage rate of 65.7%.
Because accounts receivable financing companies don't charge traditional interest, it's important to calculate your fees into an APR to understand the true cost of borrowing. APRs on accounts receivable financing can reach as high as 79%.
Accounts receivable financing vs. factoring
Accounts receivable financing is often confused with accounts receivable factoring, which is also referred to as invoice factoring. Although AR financing and factoring are similar, there are differences.
With invoice factoring, you sell your outstanding receivables to a factoring company at a discount. The factoring company pays you a percentage of the invoice's value, then collects payment directly from your customer. When your customer pays, the factoring company gives you the rest of the money you're owed, minus its fees.
With accounts receivable financing, on the other hand, your invoices serve as collateral on your financing. You retain control of your receivables at all times and collect repayment from your customers. After your customer has paid their invoice, you repay what you borrowed from the lender, plus the agreed-upon fees.
Invoice factoring can be a good financing option if you don't mind giving up control of your invoices and you can trust a factoring company to professionally collect customer payments. If you'd rather maintain control of your invoices and work directly with your customers, AR financing is likely a better option.
Best accounts receivable financing options
Accounts receivable financing is usually offered by online lenders and fintech companies, many of which specialize in this type of business funding. Certain banks offer AR financing as well.
If you're looking for a place to start your search, here are a few of the best accounts receivable financing companies to consider.
altLINE
A division of the Southern Bank Company, altLINE is a lender that specializes in AR financing. AltLINE offers both accounts receivable financing and invoice factoring, working with small businesses in a variety of industries, including startups and those that can't qualify for traditional loans.
AltLINE offers advances of up to 90% of the value of your invoices with fees starting at 0.50%. To get a free quote from altLINE, call a representative or fill out a brief application on the lender's website. If you apply online, a representative will contact you within 24 hours.
AltLINE's website also contains a range of articles for small-business owners, covering AR and invoice financing, payroll funding, cash flow management and more. AltLINE is accredited by the Better Business Bureau and is rated 4.7 out of 5 stars on Trustpilot.
1st Commercial Credit
1st Commercial Credit offers accounts receivable financing in addition to other forms of asset-based lending, such as invoice factoring, equipment financing and purchase order financing. The company works with small and medium-sized businesses, including startups and businesses with bad credit.
With 1st Commercial Credit, you can finance $10,000 to $10 million in receivables with fees ranging from 0.69% to 1.59%. You can start the application process by calling a sales representative or filling out a free quote form on the company's website. After your application is approved, it typically takes three to five business days to set up your account, then you can receive funds within 24 hours.
1st Commercial Credit is accredited by the Better Business Bureau and has an A+ rating.
Porter Capital
Porter Capital is an alternative lender specializing in invoice factoring and accounts receivable financing. The company also has a special division, Porter Freight Funding, which is dedicated to working with businesses in the transportation industry.
With Porter Capital, you can receive an advance of 70% to 90% of your receivables and work with an account manager to customize a financing agreement that's unique to your business. Porter funds startups and established businesses, offering fees as low as 0.75% monthly.
You can provide basic information about your business to get a free quote and receive funding in as little as 24 hours. Although Porter Capital isn't accredited by the Better Business Bureau, it does have an A+ rating; the company also has 3.7 out of 5 stars on Trustpilot.
Additional options
Although AR financing and factoring are distinct, many companies blur the lines between the two. As you compare options, make sure you understand the type of financing a lender offers.
If you decide that invoice factoring may be a fit for your business, you might consider companies like FundThrough, Triumph Business Capital or RTS Financial.
Find and compare small-business loans
If accounts receivable financing isn't right for you, check out NerdWallet's list of the best small-business loans for business owners.
Our recommendations are based on the market scope and track record of lenders, the needs of business owners, and an analysis of rates and other factors, so you can make the right financing decision.
SBA Loan Collateral vs. Guarantee: What's the Difference?
Personal guarantees and collateral are both ways of promising a lender that you'll make good on your debt. You may have to offer both to get an SBA loan.
Collateral ties a loan to a specific asset, like your business's inventory or your home, which the lender can seize if your business can't repay the loan. A personal guarantee promises the lender that you will repay the debt using your personal assets, but may not specify how.
In general, SBA lenders require anyone who owns 20% or more of a business to provide a personal guarantee. SBA loans larger than $25,000 usually require collateral, too.
Do SBA loans require a personal guarantee?
SBA loans usually require unlimited personal guarantees from anyone who owns more than 20% of a business. Lenders may ask for limited or unlimited personal guarantees from other business owners, too.
Unlimited personal guarantee: This is a promise that the guarantor (the business owner) will pay back the loan in full if the business is unable to. The lender doesn't have to seize collateral or seek payment from any other source before going straight to the loan applicant for loan repayment.
Limited personal guarantee: If you own less than 20% of a business, you may have the option to sign a limited personal guarantee instead. The limited personal guarantee caps the amount you'll have to pay the lender, either as a dollar limit or a percentage of the debt.
Limited personal guarantees can be secured by collateral, which means the lender will seize those assets when they recoup payment instead of asking you to pay back a certain dollar amount.
Who has to personally guarantee an SBA loan?
The SBA requires personal guarantees from:
Individuals who own more than 20% of a business.

Spouses who own 5% more of the business, if their combined ownership interest is 20% or more.

Trusts, if the trust owns 20% or more of the business.

Trustors, if a revocable trust owns 20% or more of the business.
SBA lenders may require additional personal guarantees.
Do SBA loans require collateral?
For SBA 7(a) loans of between $25,000 and $350,000, SBA lenders have to follow collateral policies that are similar to the procedures they've established for non-SBA loans. Banks and credit unions are usually the intermediary lenders for SBA 7(a) loans.
If you use an SBA loan to finance specific assets, like an equipment purchase, the lender will take a lien on those assets as collateral. The lender may also use your business's other fixed assets as collateral, and you may have to offer personal assets, too.
For SBA 7(a) loans larger than $350,000, SBA lenders need collateral worth as much as the loan. The lender will start with your business assets. If they need more collateral, the SBA requires them to turn to the real estate you own personally, as long as you have at least 25% equity in the property.
Live Oak Bank is the largest SBA 7(a) lender in the U.S. by volume. Its loans may require collateral in the form of:
What if I can't provide collateral or a personal guarantee?
If you're seeking any type of SBA loan, there's a good chance you'll have to provide both collateral and a personal guarantee. Even SBA microloans usually require collateral and a personal guarantee. Without them, you'll have trouble getting an SBA loan.
Some online lenders offer unsecured business loans, which don't require collateral. But you may still have to sign a personal guarantee.