Conquer Corporate Burnout to Reclaim Health and Sanity! Diamension Founder, Penelope Layzell, Shares Unconventional, Yet Highly Effective, Tools to Create Workplace Balance.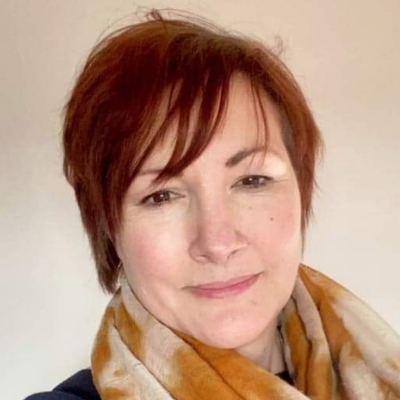 "With freedom comes choice, with choice comes the power to be." – Penelope Layzell, Founder of Diamension
It's no secret that 2020 created a monumental case of global anxiety, and due to a colossal number of corporate shifts and shutdowns, even more uncertainty and worry was piled on to the billions struggling to adapt to a new normal. Health and well-being are key to any business, but it is often a forgotten consideration to employers. According to Career Builder, 61% of employees are burned out in their job. And as reported by Finder UK, 1.4 million workers suffered work-related illnesses in 2017-2018, up from a reported 1.3 million in 2016/2017. A staggering 30 million workdays were lost due to work-related illness or injury which resulted in an estimated loss of £15 billion.
Having worked in the corporate arena for 30 years, and conforming to its restrictions, was a major factor in Penelope's mental health. She suffered from burn-out, depression, and crippling anxiety but after facing incredible pressure due to the pandemic she decided to change the way her team functioned, and developed entirely new modalities, which led to remarkable success and the discovery of her best self! The best part? Her health did not suffer in the process and thus, she founded Diamension, an organization formed to help others implement a new way of working that allowed a healthy balance. 
What provides Penelope the edge over any competitors, that may soon surface upon discovering the benefits of her tactics, is her unique strategies to combat the ever-increasing void of balance in the workplace. Penelope is a soul healer who has experienced many of the same things her clients seek her guidance for, which allows her approaches to include a deep sense of empathy and compassion towards locating solutions. Having personally suffered from side effects resulting from not listening to her body, Penelope experimented with incorporating spirituality into her work and received amazing results, both professionally and personally!
Her mission, through various services and programs offered at Diamension, is to lead clients to a more balanced, peace-filled life while eliminating stress. Penelope utilizes multiple avenues of helping clients reach their corporate goals including: 
Signature Program

"Employed, Flexible and Free" – Known as the Freedom Reactivator, Penelope utilizes her ability to empower clients to tune into their own intuition in order to create more balance and freedom in their own lives. 
For those who are ready to change the way they work, or simply secure something new and rewarding, Penelope is ready to create the perfect game-plan to make significant change. With an all-new world that is seemingly here to stay, it is time to integrate new ways for re-claiming a life of harmony and triumph!
###
ABOUT THE INDUSTRY LEADER
Penelope is the Founder of Diamension, an organization formed to guide individuals on a journey to success. Through a variety of programs and processes, Penelope helps clients regain clarity, self-belief, and most importantly balance in personal and professional lives. Her signature program, Employed, Flexible and Free enables individuals to find freedom in their lives by exploring new choices. Known as the "Freedom Reactivator," Penelope is a true soul healer who utilizes her own battles with depression and anxiety stemming from 30 years in the corporate world. Her approach is one of sincerity, empathy, and highly unique processes that allow her to tap into the spiritual realm providing clients with remarkable insight and wisdom.
International Bestselling Author Karen Oeser Releases New Book "Energized by Joy"
International bestselling author, Karen Oeser's latest book, "HerStory: Energized by Joy" will be available for purchase on Amazon.com on August 2, 2021.
In this book, Oeser shares her story of how she overcame years of abuse, multiple traumas, and several near-death experiences to become a joyful worship dancer and blessing finder. She also shares her platform with nine other brave warriors who share how they turned trials into triumph."
In response to publishing her recent book, Oeser stated, "I make it my quest to find a blessing in any situation, regardless of how insurmountable and painful it might appear. I am thrilled to share my personal story with other women who have experienced trauma and are ready to start living again."
Energized by Joy is a must-read for those seeking inspirational, enlightening, uplifting personal stories and experiences of issues that are affecting women – socially, economically, and environmentally.
About Karen Oeser – Author, Dancer, Coach, and Speaker
International bestselling author Karen Oeser is the founder of "Energized by Joy," a faith-based brand that helps women celebrate everything life has to offer. She bravely pulls from her trials big and small through heartfelt devotions, dances, coaching sessions, and workshops to demonstrate that anyone can find inner joy and their unique purpose to serve others. As a John Maxwell Team Certified Speaker, Karen is a frequent podcast guest and conference speaker.
"Financial Literacy for Her" is Karen's other baby. The coaching program is specifically designed to help women overcome their fear of money and empower them to build generational wealth.
In her capacity as a pastor and Licensed Minister of Dance, Karen works with families who have loved ones struggling with drug addiction, mental illness, and incarceration. In her free time, she loves spending time with her teenage sons, being outdoors, traveling, and volunteering at her church in Greenville, South Carolina.
To learn more about Karen:
Website: www.energizedbyjoy.com
Email: [email protected]
Facebook/Instagram: @energizedbyjoy
"HerStory: Energized by Joy" by Karen Oeser is now available on Amazon.com at https://www.amazon.com/dp/B099C47NCV or directly at https://energizedbyjoy.com/book/
"Living Faith Out Loud" Virtual Conference With Keynote Speaker Dr. Lydie And Numerous Internationally Renowned Faith Leaders, Speakers, and Authors On Aug. 6-8, 2021
Hear From Experts Like – DR. LYDIE LOUIS, PH.D. ES.Q,
The world's most sought-after Business Legal Authority featured in The Wall Street Journal, The New York Times, USA Today & The New York Law Journal for her work to protect, monetize and empower Small Businesses and Investors.
Dr. Lydie is the Monetize You TV Channel owner, The Host of two shows; MONETIZE YOU and LADIES FIRST! She is also the Host of World-Class Leaders Radio, where she shares her insights and inspirations for today's fast-paced global marketplace as we pursue our business and personal goals.
Dr. Lydie's new TV shows, Monetize You and Ladies First, will launch on JD3TV on Wednesday, September 1st at 8 P.M. and 8:30 PM, respectively. Dr. James Dentley is CEO of JD3 Media and Inspired2Speak and is Dr. Lydie's inspiration for launching her expertise across the media waves. Learn more about the impact that Dr. James is creating globally to provide the entrepreneur community with access to a worldwide media platform at https://jd3tv.com.
Dr. Lydie is currently the Chairman of In Pursuit Media & Co., a company that works with corporations, universities, and government agencies to teach best practices in the regulatory and compliance industries. In addition, she teaches how to build a culture of collective leadership resilience to organizations and business owners worldwide. She is also the CEO of Entrepreneur Legal Studios, a company that works with small business owners to provide access to legal know-how, to monetize and protect their original ideas, books, speeches, and systems. In addition, Dr. Lydie is the creator of The Ultimate Intellectual Property Mastery Retreat and The Ultimate Monetization Legal Cash Flow System.
Dr. Lydie is also Co-CEO of Money, Law & You Method with Dame Doria (DC) Cordova, who owns Excellerated Business Schools and Money & You.  Dr. Lydie shares her legal know-how related to making money, creating revenue, and monetizing your business assets. To learn more about Dr. Lydie's joint venture with Dame Doria and their upcoming event on September 14, 15, and 16th in San Diego, go to  https://MoneyLawandYouExperience.com.
Dr. Lydie gives access to knowledge that has taken her two decades of working on Wall Street as an advisor, a financial regulator, an NYC law and business professor, and United Nations Country Trainer to empower people to build successful and sellable businesses to create inter-generational wealth, and leave the wealth that they create for their loved ones.
Dr. Lydie's real-life academic know-how resonates with everyone from the C-Suite to middle management to business owners to women to celebrities. Providing access to proven powerful legal techniques to create a global impact that reverberates worldwide.
She was invited to present a TEDx Talk in London on "U.S. Corporations Were Created to Do Public Good, What Went Wrong?" Dr. Lydie has a B.A. from Columbia University, a Master's in Finance from New York University, a J.D. from Fordham University, and a Ph.D. from the University of Barcelona.
Corporate executives hire Dr. Lydie to train employees to be more legally mindful in their employment transactions and coach key personnel. The United Nations hires Dr. Lydie to train entrepreneurs across the globe on the intellectual property laws that impact their businesses. Dr. Lydie has spoken at business, law, and tax conferences in over 100 countries.
Dr. Lydie teaches audience members how to apply her successful monetization methods to a wide range of businesses today. She shares winning tips for negotiating and particularly negotiating for women by women, boosting sales, improving employee morale, increasing productivity, and optimizing staff talents.
A few years ago, Dr. Lydie transformed her own professional career path to becoming CEO of one of the world's fastest-growing business and personal wealth development training companies. She credits much of her success principles to being an emergency room volunteer medical intern at Coney Island Hospital in Brooklyn, New York when she was in high school. As a result, she has found the type of leadership, resilience, and specialized skills performance mastery that was required to assist in handling life-threatening medical emergencies from heart attacks to severe burns and gunshot wounds equally applies to businesses that want a competitive advantage to not only survive but to go beyond survival to thrive!
As an ivy league certified business motivational speaker and coach, Dr. Lydie's riches to rags to riches success story of hunger, shame, sacrifice, hard work, strangers' kindness, and perseverance will inspire any audience. Much more than a legal business coach, she shares her proprietary "Morena" blend of gratitude, intentionality, and champion mindset, which will empower audience members to make positive pivots in their lives for immediate and long-term success. Dr. Lydie, America's Leading Business Legal Authority, will reveal how you can create a legacy of wealth for your loved ones.
Dr. Lydie's keynotes, corporate workshops, retreats, business legal coaching, combined with her "Lessons from the Emergency Room," provide practical business strategies, personal development insights, and a unique delivery style to create a high-energy and impactful learning environment.
To learn more about DR. LYDIE LOUIS, PH.D. ESQ. or reserve a time to speak with her directly about your business or personal goals; Text MONETIZE to 59925 or go to https://linktr.ee/DrLydie. Dr. Lydie's academic publications and free VIP business resources are available to be downloaded on her website. https://drlydie.com.
Grab your FREE seat for the faith event of the year. Three days of inspiration, coaching, and worship. Register now: https://www.faithconference.info/registration.
Hosted and presented by Dorothy Wilson – Founder of Live Your Faith Out Loud Conference. Best-selling editor and author; speaker; CEO of GCW Media and Gulf Coast Woman and DWilson & Associates Publishing & Marketing; and managing partner of CWR Digital Gulf Coast. Gulf Coast Woman magazine is a successful publication that reaches an estimated 64,500 in print monthly and more than 113,000 online.
Dorothy says, "She is overwhelmed with gratitude as she sees how God has lined up top faith speakers, authors, and transformational business coaches to empower and develop those attending the Living Faith Out Loud Conference, a virtual experience Aug. 6-8. "I mean we're talking Lisa Bevere, she has 1 million fans; Dr. Gary Chapman, five years on the New York Times best-seller list; Chrystal Evans Hurst, Dr. Tony Evans' daughter; Cora Jakes Coleman, Bishop T.D. Jakes' daughter, Dr. Saundra Dalton-Smith, Dr. Cheryl Wood, one of my mentors. This will be an epic event!"
Patricia Campbell is featured in the Inspirational #1 International Best-Selling Book, Short Sweet & Sacred
Roswell, GA Short Sweet & Sacred: 52 Uplifting Stories from Life Coaches Who Overcame and Moved from Stuck to Success rocketed to the top of the best seller lists in a number of categories in multiple countries including the United States, Canada, United Kingdom, France, Australia and more.
Author Patricia Campbell shares her story along with other life coaches in this beautiful book designed to give the reader a quick dose of inspiration.
Short Sweet & Sacred showcases a variety of topics including marriage, death, divorce, illness, self-discovery, career changes, victory for minorities, mental health, divine timings and more.
Through these inspirational and authentic collection of international stories, readers will gain insight from soulful professionals who discover their dream career, find courage after divorce, walk through grief, celebrate victories as a minority, navigate their mental health, find true love, experience miraculous shifts in health, and everything in between.
The book was designed for readers to discover through these stories that they can design a life that brings joy, no matter what they may be walking through.
Short Sweet & Sacred: 52 Uplifting Stories from Life Coaches Who Overcame and Moved from Stuck to Success is available on Amazon.com
About Patricia Campbell
Patricia Campbell is a Transformational Life and Business coach whose passion is empowering women to create lives they absolutely LOVE LIVING! She offers coaching that integrates spiritual principles with practical, everyday applications to help her clients break through their paradigms and manifest the results they desire to live richer, more fulfilling lives.
Patricia has studied success principles, personal development, and spirituality for more than 30 years with world-renowned teachers such as Mary Morrissey, Lisa Nichols, Gary Zukav, and Gabor Mate. Utilizing this expertise, she offers inspiring interactive workshops, transformational in-depth coaching programs, and keynote speeches to help women achieve new heights of success, fulfillment, aliveness, and freedom!