How To Set Up a Successful Electronic Business
Consumers can purchase a range of mechanical items and parts from an electronics company, such as cell phones, televisions, computers, peripherals, and components. If you aim to create this type of business, you should arm yourself with knowledge so you don't end up like huge electronic retailers that collapse. Read on!
1.Examine Other Electronic Businesses
Examine and comprehend the business models of existing electronics businesses before starting your own. This comprises the typical markup on commodities, overall consumer satisfaction strategies, and managing supplier relationships. You'll need this information to determine competitive store policies and prices. Compare and contrast the success of successful electronics stores with those that have closed or failed.
2.Research Your Interest Area of Establishment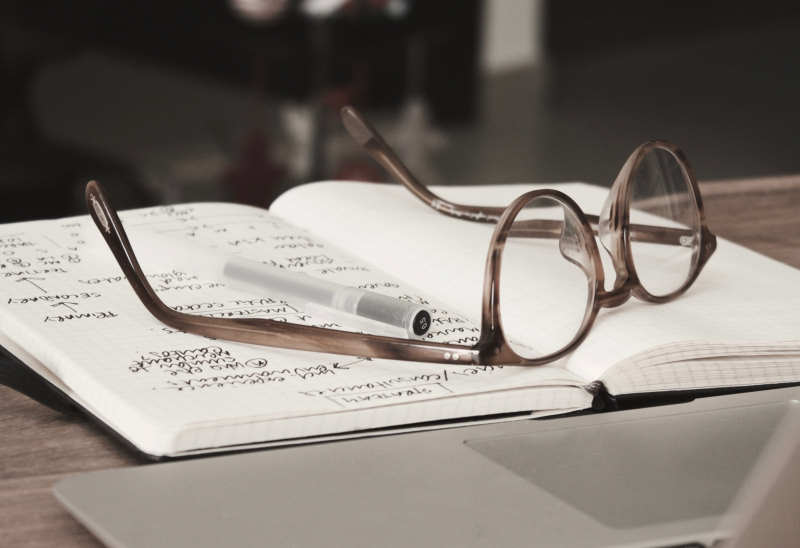 If you're just starting, you'll focus on the local industry first. It's also possible that you won't be the first to play the electronic game. You may be competing with a lot of other small businesses in addition to big stores.
Make sure you do your homework before deciding where you want to locate your business and whether it is a good idea to do so. If your neighbourhood is densely packed with stores, consider looking on the opposite side of town or imagining how you may stand out. People may be hesitant to go through your doors if you come in and offer nothing more than another store.
3.Obtain The Necessary Permits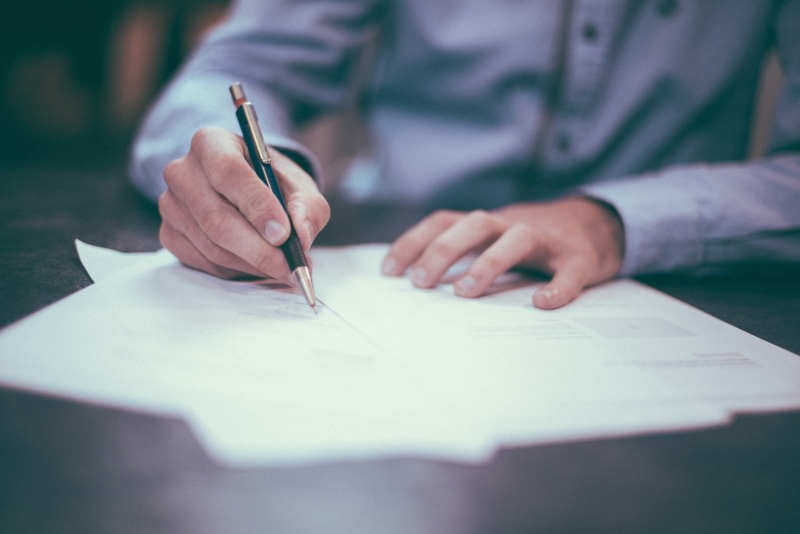 Check with your state and city to determine if there are any additional criteria for opening your store. If you repair computers, you may be required to pass a state-licensed test to ensure that you are aware and capable of providing proper care.
You'll also need to check into various business licenses and other forms of documents to ensure that you're following all of the rules.
4.Have a Competitive Business Plan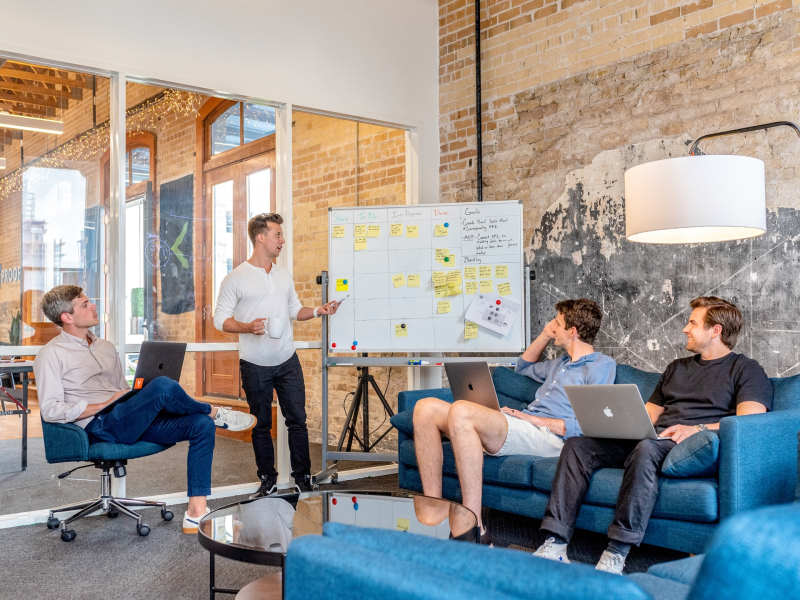 Due to the competitive nature of the electronics retail industry and the high risk of failure, you must develop a comprehensive business strategy that focuses on your competitive advantages. Use the information you acquired from your initial case study in the market and business profiles, as well as any personal experience you have with electronics, to show why your electronics company would thrive.
If you've managed an electronics store, for example, you'll be familiar with the inner workings of this type of retail operation and may have an advantage over other new stores.
In your plan, you need to include the brands you'll be selling. You need to ensure that they are of both quality and outstanding market performance. For instance, working with certified wholesalers of closures and boxes, guarantee you offer the consumers new brands that are outstanding.
Also, don't forget to include other regular but essential products such as lights and screens. This is because it is always good to offer a pool of varied products to your customers.
5.Choose a Brand For Yourself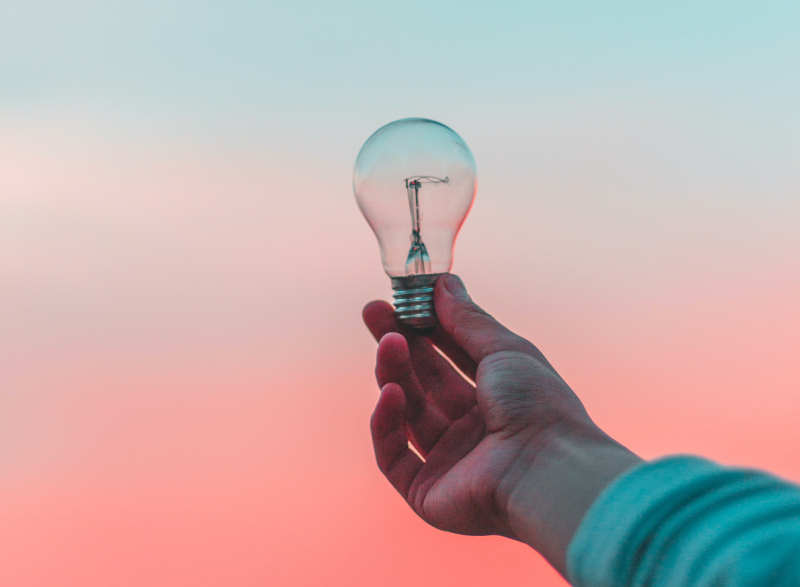 Your company's brand is both what it stands for and how it is regarded by the broader public. Your company will stand out from the neighbourhood competition if it has a strong brand.
So, while naming your firm, don't go with a generic name like most electrical stores these days. Try to come up with a distinctive name because the right name is really important. You can begin by considering the business's nature. In your absence, your chosen name will operate as an extension of your brand, representing you. Part of your brand representation in what you sell. You can add some wire connectors. They are always widely in demand by everyone.
We recommend checking to see if the business name you want is available as a web domain and securing it as soon as possible so that no one else does.
6.Get Startup Funds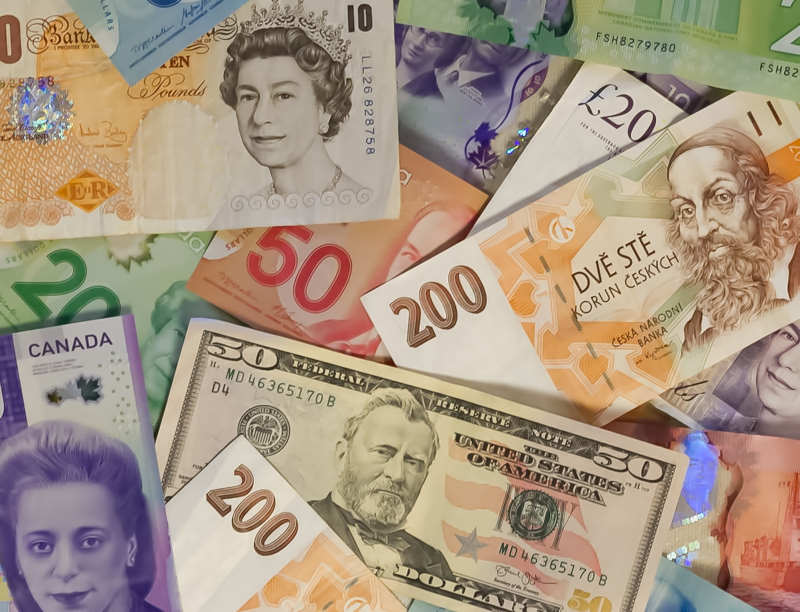 For starters, you'll need thousands of dollars to launch an electronic business in the first few months, with a large portion of that money going for rent. A significant portion of the funds will be spent on getting certain in-demand electrical goods as well as marketing your new business.
Personal cash, such as savings, loans from financial institutions, and borrowing from friends and family who are interested in assisting you in starting your business are all options for raising capital for your business.
7.Promote Your Store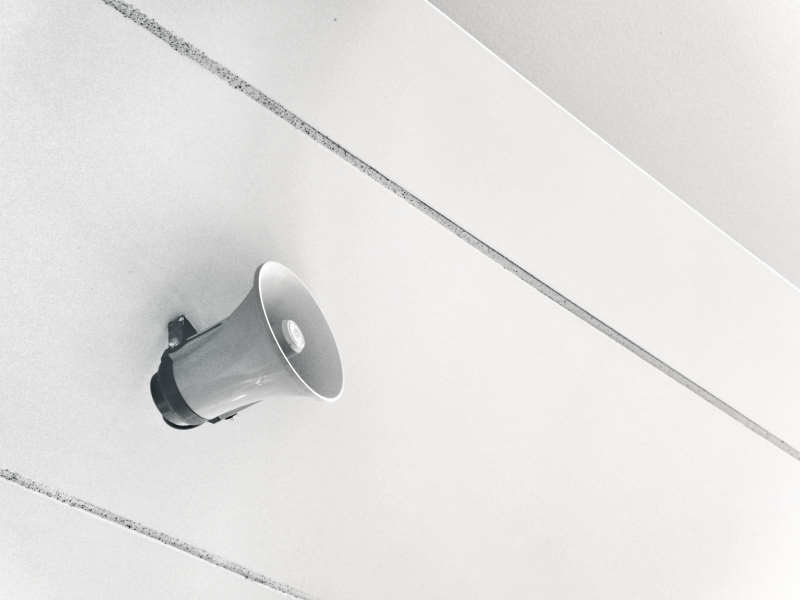 Starting a business takes time and effort, as well as determination and vision. If you've already decided to work in this field, you should first check into legal and technical issues. After you've successfully achieved the first two responsibilities, you should build your brand and sell it.
You must stay up with the most recent advances and maintain high standards at all times. It isn't enough to have good items. To expand and develop revenue, it must be adequately publicized. The advertising team must be ready to provide you with a marketing strategy that will interest the audience.
As a result, the two key techniques of attracting new clients are word of mouth and local advertising. Many electronic stores promote in local media and provide first-time customers discounts and advertising billboards. Keep in mind that customer retention is crucial. Take extra precautions with the newcomer.
They are your billboards. They are ecstatic and will brag about your store for hours. Be friendly to everyone that walks into the store. It's more difficult to keep customers than it is to get them.
The Bottom Line
Starting and maintaining a business to its success is not an easy task. You need to be dedicated to the course and understand that however hard things get, you need to surpass them. Electronic stores are quite demanding, but a nice business to invest in altogether. Best of luck!
10 Software Tools to Keep Your New Business Documentation Organized
When it comes to documenting SOPs, training materials and other important internal business processes, what's one tool or software (not your own) that you would recommend new business owners use, and why?
These answers are provided by Young Entrepreneur Council (YEC), an invite-only organization comprised of the world's most successful young entrepreneurs. YEC members represent nearly every industry, generate billions of dollars in revenue each year, and have created tens of thousands of jobs. Learn more at yec.co.
1. Google Docs
Stay simple and use Google Docs. With direct edits and commenting features, it's easier than ever to constantly improve upon your living documents. That way, your SOPs can continue to evolve along with your business.
– Firas Kittaneh, Amerisleep Mattress
2. Loom
You can use Loom, or a similar screen-recording software, to record short videos for your team and create sections within the platform to optimize your SOPs and onboard new hires. Video information is easier to retain for most and is also easier to look up again and parse out. Certain processes are timeless and can also be used if someone needs to take over a process in an emergency.
3. GitBook
Although Google Docs is an elegant and convenient resource, I think GitBook might be the next best thing. It's far more functional than a simple Google Doc, since it allows you to structure your SOP more like a wiki page or a full website instead of a handful of files in a folder.
4. JobRouter
JobRouter is one tool that I love using for documentation purposes. It helps you manage your documents from creation, editing, approval, release and distribution. It also integrates beautifully with Microsoft Word for ease of use.
– Thomas Griffin, OptinMonster
5. Process Street
When documenting SOPs, Process Street is a great option. It's a user-friendly process management software that allows you to create, track and schedule workflows. It also lets you create checklists, collaborate with your team, capture data and more so you have full control over your processes.
– Stephanie Wells, Formidable Forms
6. Trainual
Trainual is a software that helps business teams run internal processes faster, better and smoother. A pain businesses face is maintaining performance as teams are assembled, grow, mature and are refreshed. The onboarding process is one process that plays a significant role in growing and refreshing teams but, if botched, organizational performance suffers. Trainual focuses on that onboarding.
7. Trello
While I wouldn't necessarily recommend it for distributing official materials, an excellent system for organizing, commenting on and discussing internal documents among multiple teams is Trello. Trello allows you to share, sort and comment on documents in an easy-to-manage system. With their team functions, you can also ensure only those who need the materials will have unrestricted access.
– Salvador Ordorica, The Spanish Group LLC
8. systemHUB
One tool that I love using for any documentation purpose is systemHUB. It lets you integrate your existing project management software and continue working on it. You can replicate the existing documents or start from scratch as per your requirement. You can also share it with your team and do a lot more.
– Josh Kohlbach, Wholesale Suite
9. ETQ
The most important thing about document control software is retrieving what you need when you need it. I like ETQ because it streamlines the entire process from document creation through retrieval and training. ETQ lets you set up permissions for employees to access the information they need and automation to notify employees of upcoming/pending training.
– Matthew Podolsky, Florida Law Advisers, P.A.
10. Your Own Internal Wiki
Create your own internal wiki. There are many plug-and-play WordPress templates that are easy to use and pre-built to act as an internal wiki. Allocate a login to each employee, categorize content and use hashtags to make your SOPs and other processes easily searchable.
How Startup Studios are Bringing New Ideas to the Startup Space
By Startup Studio Insider
Even as businesses have struggled through COVID-19, investors have been eagerly bringing capital to startups with the hope that new and fresh businesses will catch on and become the latest and greatest success. This influx of capital is primarily due to the exponential growth of new investment models that have exploded into the mainstream in the last five years. It is these new funding models that are helping connect entrepreneurs with investors who fit their wants and needs.
This new phenomenon of the 'perfectly matching' entrepreneur is a beautiful symbiosis capable of helping startups avoid risk, increase efficiency, and continue business development in a forward trend.
In this explosion of entrepreneur-startup matching, startup studios have developed almost a cult following. As many entrepreneurs have strong ideas, but lack the experience, finances, or team to bring them to fruition, studios provide a sort of safety net, capable of helping entrepreneurs deal with business and operational aspects, leaving them the time necessary to focus on ideas. With this initial investment, the special teams behind startup studios are mobilizing to mitigate risk for new businesses and help entrepreneurs focus on what matters most.
Startup studios are a critical competent of the startup and entrepreneurial space due to their capabilities to usher new ideas and practices into the industry. As this model continues to change the startup space as we know it, take a look at the list below to learn more about how a startup studio can single-handedly turn any entrepreneurial project into a juggernaut.
A Concrete and Singular Vision
Startup studios are built to do one thing and one thing well: build companies from the ground up. As this is the core initiative of these studios, they are better equipped than any other organization to take an entrepreneur from initial idea stages all the way to launch and beyond.
Because of this singular focus, startup studios are in the business of churning out these business over and over again. What this means is that they have not only repeated the process many times, but also standardized it down to a science. They've experienced every step of the process, and can often forewarn against roadblocks or concerns inexperienced entrepreneurs would plow headlong into.
Complete Operational Guidance
With the repetition behind the core of startup studios, they have a layer of shared resources which allow for a more rapid development and faster growth process than many other incubators or accelerators. From strategy playbooks to cross-collaborative teams, processes, and backing, these resources have allowed companies to take their development to the next levels.
Additionally, startup studios are invested in the process of developing a product beyond its launch. As such, many studios have developed programs to share resources and guidance beyond the launches from the startup studio and into the spaces beyond them.
Oversight on Strategy
As startup studios are deeply entrenched in the day-to-day operations of their projects from the very start, especially when compared to incubators and venture capital firms, they are more capable of providing strategic oversight than other investment styles.
By utilizing a repeated process, as well as the experience of the entire team, these studios are capable of developing plans from the start, and imparting wisdom and experience onto younger entrepreneurs. This strategic guidance has been cited by many who've gone through the startup studio ecosystem as one of the most essential tools they've taken away from their experiences.
While the startup studio model is not for everyone, it is a true partnership that provides more than just financial backing. A studio is a great model for entrepreneurs who thrive off of teamwork and collaboration, and who may be looking to deepen their experience and learnings. While they can require flexibility and trust in their studio's guidance, they are often a critical tool in pushing startups to the next level.
As the old adage goes, if you want to go fast, go alone; if you want to go far, go together. If you want to truly take your idea to the next level, consider developing it under the help and guidance of a startup studio. For more on startup studios, be sure to check out Startup Studio Insider, the newest journal providing daily insights into the startup studio space.
5 Mistakes Business Owners Make When They Open a New Dental Clinic
Starting a dental clinic is a daunting task, especially for young, budding entrepreneurs. The medical equipment can be pricey, putting the owner at great financial risk. Because of that, planning is a crucial step of the process that can save you a lot of money and stress down the line. Luckily, even if you don't have experience running a business, you can learn most of these things.
With that in mind, here are the five mistakes business owners make when they open a new dental clinic:
1. Hiring Too Quickly
Due to high expenditures, business owners tend to rush the initial processes when opening a clinic. Hiring the right staff is crucial for your success, but unfortunately, some entrepreneurs make a decision for all the wrong reasons.
As a way of cutting expenses, lots of owners will hire young professionals straight out of school. Sometimes, they will put them on probation even if they have experience. When the time comes to hire them as full-time employees, they might not have enough loyalty to stay with your organization.
Having enough experience is crucial for dentists, but you also need to consider if this person is the right fit. Business owners neglect long-term plans and team suitability for short-term financial goals. Hiring a reputable professional is usually a better idea as it will bring stability to your team.
2. Not Creating a Beautiful Website
Word-of-mouth marketing was always crucial for companies, and it is especially important for small businesses such as dentistry. Unfortunately, getting those first clients is always a choir.
Many owners neglect the power of promotion, thinking that it's enough to have a good service. However, unless you're able to attract those initial patients, you will never be able to scale the business.
Having a great website is important as it sets up the basis for search engine optimization. Down the line, it will help you reach more people through Google. But it also works as a digital business card. Like your clinic, the website needs to be clean and to instill confidence in potential patients.
3. Ignoring Search Engine Optimization
Performing search engine optimization or SEO is a time-consuming job. However, small local companies can achieve great results in just a few months.
According to several professionals that conduct dental SEO by Dental Marketing Guy, local search engine optimization is an ideal way of promoting dental services to your local community. When a person looks for medical experts in their home city, your clinic should appear at the top of Google search pages. By investing some money in this promotional activity, you can get thousands of new clients in a short time.
Among others, search engine optimization is great for branding. Unlike other digital marketing activities, such as pay-per-click, the SEO results will remain even when you stop paying for the service.
4. Not Having a Stellar Customer Service Plan in Place
We can argue that customer service is more important for dental clinics than most other businesses. This is because lots of patients are anxious before treatments and exams. Like with any other medical procedure, a person wants to be certain they're in good hands.
Most patients are willing to pay extra for premium dental services. However, if you have poor customer service, it can dissuade them from giving you a chance. Even if they visit your clinic once, they might not return.
Retaining a patient is especially important in dentistry. Like with some other services, a patient is willing to travel long distances to perform an exam at the same clinic. Once a person chooses a dentist, they will likely return to the same person for most of their lives. And the lifetime value of one patient can be high.
5. Not preparing for the unexpected
Similar to other businesses, dental practices are subject to inherent business risks. For example, an equipment malfunction can set you back for months. In some situations, it might take weeks before you can get back to business. Losing a staff member can also be a major problem.
Although you cannot avert some potential issues, you need to have a contingency plan. First off, a business owner needs to have a healthy cash flow to cover any unexpected expenditures. Having debt is normal for dental offices, but you need to reduce liabilities as soon as possible.
One way to protect yourself is by getting insurance. Certain policies can cover dental practice overhead and provide you with income when you go on a hiatus.