How To Set Up a Successful Electronic Business
Consumers can purchase a range of mechanical items and parts from an electronics company, such as cell phones, televisions, computers, peripherals, and components. If you aim to create this type of business, you should arm yourself with knowledge so you don't end up like huge electronic retailers that collapse. Read on!
1.Examine Other Electronic Businesses
Examine and comprehend the business models of existing electronics businesses before starting your own. This comprises the typical markup on commodities, overall consumer satisfaction strategies, and managing supplier relationships. You'll need this information to determine competitive store policies and prices. Compare and contrast the success of successful electronics stores with those that have closed or failed.
2.Research Your Interest Area of Establishment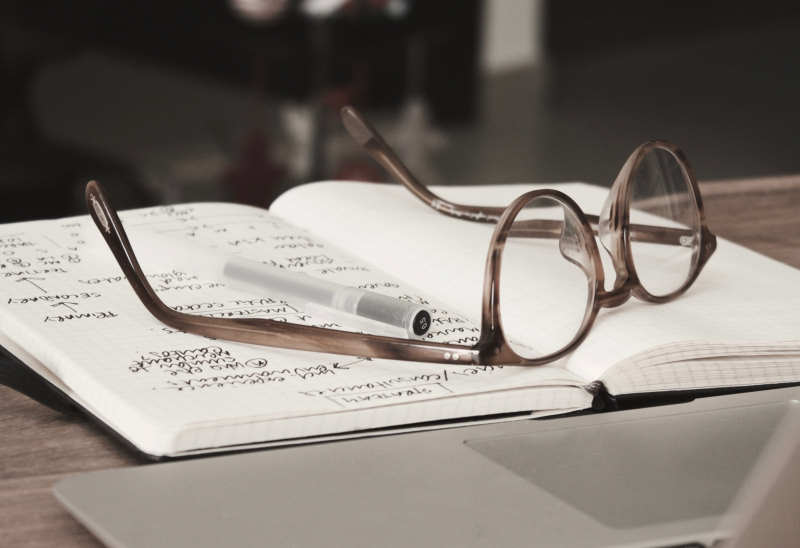 If you're just starting, you'll focus on the local industry first. It's also possible that you won't be the first to play the electronic game. You may be competing with a lot of other small businesses in addition to big stores.
Make sure you do your homework before deciding where you want to locate your business and whether it is a good idea to do so. If your neighbourhood is densely packed with stores, consider looking on the opposite side of town or imagining how you may stand out. People may be hesitant to go through your doors if you come in and offer nothing more than another store.
3.Obtain The Necessary Permits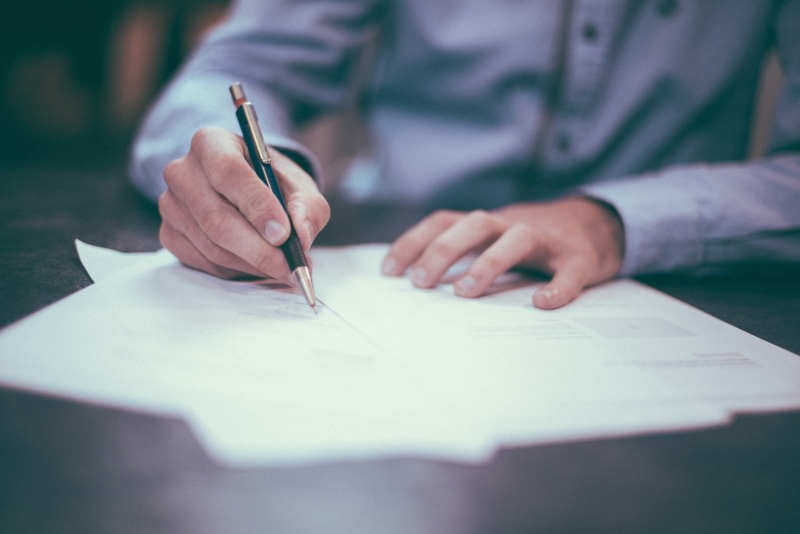 Check with your state and city to determine if there are any additional criteria for opening your store. If you repair computers, you may be required to pass a state-licensed test to ensure that you are aware and capable of providing proper care.
You'll also need to check into various business licenses and other forms of documents to ensure that you're following all of the rules.
4.Have a Competitive Business Plan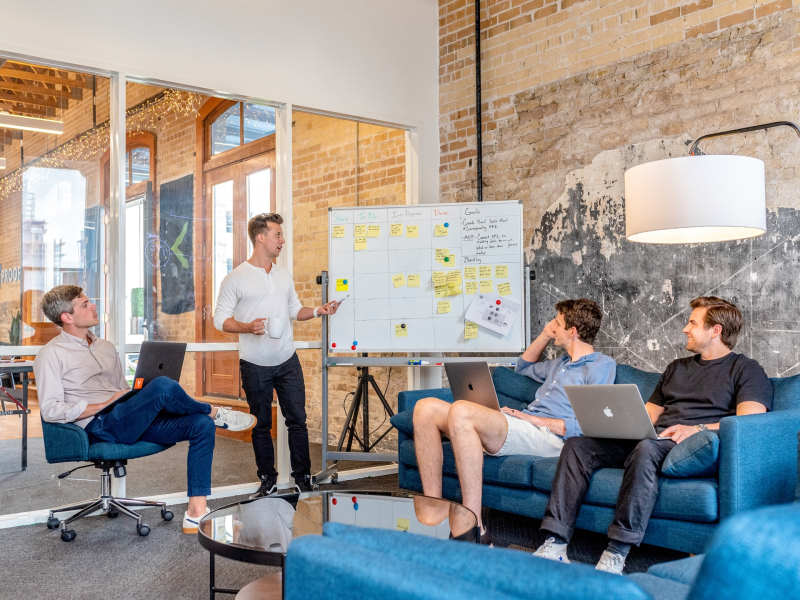 Due to the competitive nature of the electronics retail industry and the high risk of failure, you must develop a comprehensive business strategy that focuses on your competitive advantages. Use the information you acquired from your initial case study in the market and business profiles, as well as any personal experience you have with electronics, to show why your electronics company would thrive.
If you've managed an electronics store, for example, you'll be familiar with the inner workings of this type of retail operation and may have an advantage over other new stores.
In your plan, you need to include the brands you'll be selling. You need to ensure that they are of both quality and outstanding market performance. For instance, working with certified wholesalers of closures and boxes, guarantee you offer the consumers new brands that are outstanding.
Also, don't forget to include other regular but essential products such as lights and screens. This is because it is always good to offer a pool of varied products to your customers.
5.Choose a Brand For Yourself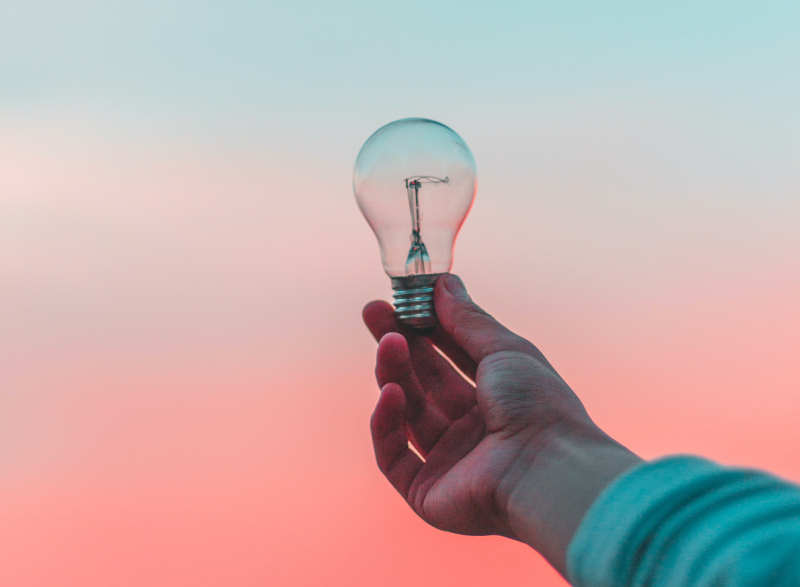 Your company's brand is both what it stands for and how it is regarded by the broader public. Your company will stand out from the neighbourhood competition if it has a strong brand.
So, while naming your firm, don't go with a generic name like most electrical stores these days. Try to come up with a distinctive name because the right name is really important. You can begin by considering the business's nature. In your absence, your chosen name will operate as an extension of your brand, representing you. Part of your brand representation in what you sell. You can add some wire connectors. They are always widely in demand by everyone.
We recommend checking to see if the business name you want is available as a web domain and securing it as soon as possible so that no one else does.
6.Get Startup Funds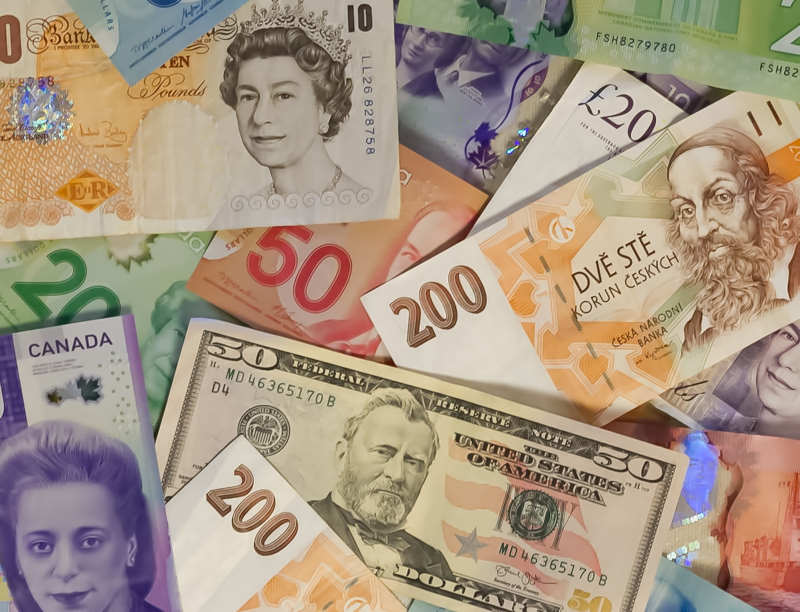 For starters, you'll need thousands of dollars to launch an electronic business in the first few months, with a large portion of that money going for rent. A significant portion of the funds will be spent on getting certain in-demand electrical goods as well as marketing your new business.
Personal cash, such as savings, loans from financial institutions, and borrowing from friends and family who are interested in assisting you in starting your business are all options for raising capital for your business.
7.Promote Your Store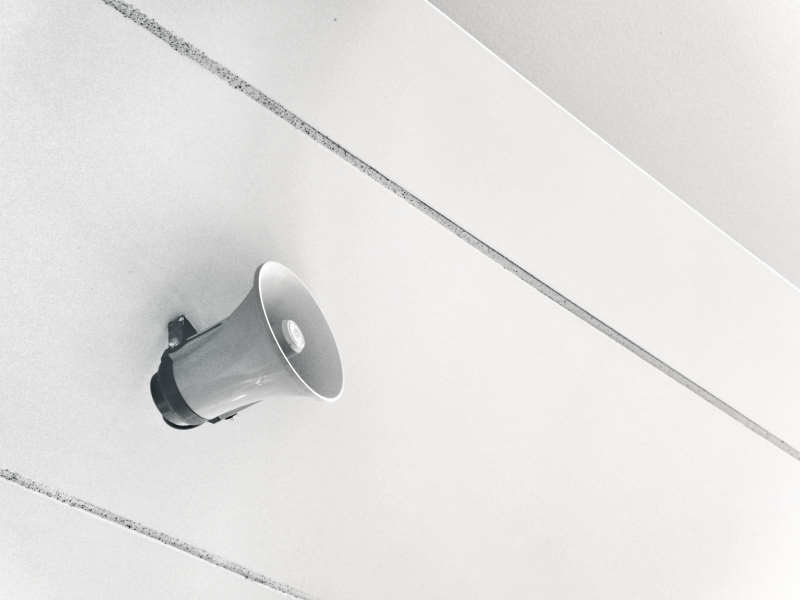 Starting a business takes time and effort, as well as determination and vision. If you've already decided to work in this field, you should first check into legal and technical issues. After you've successfully achieved the first two responsibilities, you should build your brand and sell it.
You must stay up with the most recent advances and maintain high standards at all times. It isn't enough to have good items. To expand and develop revenue, it must be adequately publicized. The advertising team must be ready to provide you with a marketing strategy that will interest the audience.
As a result, the two key techniques of attracting new clients are word of mouth and local advertising. Many electronic stores promote in local media and provide first-time customers discounts and advertising billboards. Keep in mind that customer retention is crucial. Take extra precautions with the newcomer.
They are your billboards. They are ecstatic and will brag about your store for hours. Be friendly to everyone that walks into the store. It's more difficult to keep customers than it is to get them.
The Bottom Line
Starting and maintaining a business to its success is not an easy task. You need to be dedicated to the course and understand that however hard things get, you need to surpass them. Electronic stores are quite demanding, but a nice business to invest in altogether. Best of luck!
How to Find the Right Business Coach — and Avoid the Wrong One
At its best, business coaching can connect you with a mentor and supporter who helps you generate ideas, make plans and execute on them.
But at its worst, a business coaching offer can cost you time, energy and money — without much to show for it.
Here's what to expect from a business coach, how to find a coach that suits you and how to spot red flags.
What a business coach can do
Business coaches draw on their professional experience to help you set and achieve your own business goals.
"I'm here to help you, and I'm here to raise your level of knowledge in whatever way I can," says Gary Robinson, who chairs the Memphis, Tennessee, chapter of SCORE. SCORE offers free business mentoring for entrepreneurs nationwide.
Some ways a business coach or mentor might do this include:
Offering feedback on your ideas and suggesting new ones.

Giving you templates and other tools that help you make plans.

Connecting you with resources in your region or your industry.

Giving you deadlines and holding you accountable to them.
Some business coaches may also offer coursework or group training sessions on particular topics, like sales.
Working with a coach should help you identify opportunities you hadn't seen before or develop new strategies for pursuing those opportunities, says Sophia Sunwoo, who coaches women and nonbinary entrepreneurs through Ascent Strategy, her New York City-based firm.
"[Coaches] don't necessarily have to have all the answers," Sunwoo says. "But they are the people that know how to maneuver and create a bunch of different thinking paths for their clients."
What a business coach can't do
A business coach isn't the same as a consultant, whom you would hire to perform a specific task. A coach or mentor could look over your business plan, for example, but they wouldn't write it for you.
"If you were to hire me as a consultant, you would expect me to roll up my sleeves and pitch in and work with you to get things done, and you would pay me for that," Robinson says. Coaches, on the other hand, "try to show you how to do things so that you can do them [yourself]."
Business coaches are also not therapists, Sunwoo says. Entrepreneurship can be emotionally and mentally taxing, but it's important that coaches refer clients to mental health professionals when necessary.
Business coaching red flags
If a business coaching opportunity "promises guaranteed income, large returns, or a 'proven system,' it's likely a scam," the Federal Trade Commission warned in a December 2020 notice.
In 2018, the FTC took legal action against My Online Business Education and Digital Altitude, which purported to help entrepreneurs start online businesses. The FTC alleged these companies charged participants more and more money to work through their programs, with few customers earning the promised returns.
In both cases, these operations paid settlements, and the FTC issued refunds to tens of thousands of their customers in 2021 and 2022.
To avoid offers like these, the FTC recommends that you:
Be wary of anyone who tries to upsell you right away or pressures you to make a quick decision.

Search for reviews of the person or organization online.

Research your coach's background to see if they've accomplished as much as they say.
Sunwoo says to also be skeptical of one-size-fits-all solutions. A coach should customize their advice to your personality and skill set, not ask you to conform to theirs.
"The moment that a business coach pushes you to do something that is really not compatible with your personality or your beliefs or values," Sunwoo says, "that's a huge problem."
How to find the right coach — maybe for free
Here's how to find a coach that will be as helpful as possible.
Determine whether you need advice or to hire someone. A coach isn't the right fit for every business owner. If you need hands-on help organizing your business finances, for instance, you may need a bookkeeping service or accountant. And take legal questions to an attorney.
Seek out the right expertise. A good coach should be aware of what they don't know. If they're not a good fit for your needs — whether that's expertise in a particular industry or a specialized skill set, like marketing — they might be able to refer you to someone who's a better fit.
Consider free options. There may be some in your city or region:
SCORE offers free in-person and virtual mentoring in all 50 states, plus Guam, Puerto Rico and other U.S. territories.

See if your city has a Small Business Development Center, Veterans Business Outreach Center or a Women's Business Center. All are funded by the U.S. Small Business Administration and offer free training and advising for entrepreneurs.

Do an online search for city- or state-specific programs. Philadelphia, for example, offers a business coaching program designed for entrepreneurs who want to qualify for particular business loan programs. Business incubators often offer courses or coaching.
Make sure your coach is invested in you. They should take the time to learn about you, your business and its unique needs, then leverage their own experiences and creativity to help you.
"I'm on your team now," Robinson says of his clients. "Let's do this together and make this a success."
Are There SBA Loans for the Self-Employed?
Many of the same SBA loans are available to both self-employed people and more formally structured businesses, such as limited liability companies and corporations. However, self-employed individuals, like sole proprietors and independent contractors, might face a higher barrier to entry for having limited credit history, inconsistent revenue or no collateral. If they can't qualify for an SBA loan, other business financing options are available.
Who qualifies as self-employed?
Sole proprietors, independent contractors and partnerships all fall under the self-employed category. In these cases, there is no legal distinction between the business owner and the business itself. Sole proprietors, for example, are solely responsible for their business's gains and losses, while LLCs and corporations are legally distinct from their owners. This distinction helps protect the owners' personal assets if their business runs into legal or financial issues.
Are self-employed SBA loans hard to get?
While a sole proprietorship is much easier to set up than an LLC or corporation, lenders may be more hesitant to finance them for a few reasons:
Self-employed business owners are legally responsible, as individuals, for any debt and liabilities that their businesses take on. If someone sues their business, for instance, their personal assets — not just their business — could be at stake. This makes it riskier for lenders to finance them.

Sole proprietorships and independent contracting businesses may have lower revenue or less collateral to offer since they're often a business of one. This could make it more difficult for them to prove that they can pay back the loan, plus interest. And it may require more paperwork.

Some banks set lending minimums that surpass what a self-employed business owner is looking for, either because the business owner doesn't need that much funding or doesn't qualify for it.

Since there is no legal distinction between the self-employed business owner and their business, they may lack business credit history. To establish business credit, you'll want to register the business, obtain an employer identification number and open a separate business bank account and credit card to keep your business and personal finances separate.
SBA loans for the self-employed
SBA microloan: Best for small loans and more lenient requirements
Applying for an SBA microloan is a great option for self-employed business owners, especially if they've been turned down by traditional banks and don't need more than $50,000 in funding. In fact, the average SBA microloan is around $13,000, according to the SBA. SBA microloans are administered by nonprofit, community-based organizations that can also help train applicants in business practices and management. And because the loans are small, the application process may be easier — applicants may have limited credit history and typically don't need as high of a credit score as they do for an SBA 7(a) loan.
SBA 7(a) small loan: May not require collateral
Funds from the SBA's most popular 7(a) lending program can be used for a variety of business-related purposes, such as working capital or purchasing equipment. While the maximum SBA 7(a) loan amount is $5 million, SBA 7(a) small loan amounts don't exceed $350,000. And if the 7(a) small loan is for $25,000 or less, the SBA doesn't require lenders to take collateral.
SBA Express loan: Best for quicker application process
SBA Express loans are a type of 7(a) loan for businesses that need quick financing and no more than $500,000. The SBA responds to these loan applications within 36 hours as opposed to the standard five to 10 days, which may speed up the process for borrowers working with non-SBA-delegated lenders. Additionally, borrowers might not have to fill out as much paperwork — the SBA only requires Form 1919. Beyond that, lenders use their own forms and procedures.
SBA loan alternatives
Online lenders
Self-employed business owners turned down for SBA or traditional bank loans may be able to qualify for financing with an online lender. These lenders offer options such as term loans and lines of credit, and they often process applications faster and have more lenient requirements. However, applicants should expect to pay significantly more in interest than they would with an SBA loan.
Business credit cards
Not only can business credit cards help build your business credit history and pay for everyday business purchases, but they can also help finance larger purchases (within your approved credit limit). And if you qualify for a credit card with a 0% introductory APR offer, you'll have multiple months to pay off the balance interest-free. Just make sure you're able to pay off your purchase before the intro offer ends and a variable APR sets in.
9 Best Factoring Companies for Trucking
Factoring companies for trucking, also called freight factoring companies, give trucking companies cash in exchange for outstanding invoices. They can be helpful to trucking companies that need working capital quickly or don't have the staff to manage invoicing and collections, but be cautious about potentially unclear costs and contracts.
Here are our picks for freight factoring companies, as well as additional information to help you decide whether this kind of small-business loan is right for your business.
Best trucking factoring companies for funding speed
These factoring companies for trucking offer some of the fastest funding times.
Apex Capital
Time to funding: Minutes via its proprietary Blynk payment service; otherwise, same-day and next-day funding.
Good to know: Company factors freight invoices on nights, weekends and holidays. Its proprietary Blynk payment service, launched in 2020, allows customers to get paid via debit, Zelle or bank transfer. Apex specializes in small and midsize trucking companies.
Headquarters: Fort Worth, Texas.
TAFS
Time to funding: One hour during the week.
Good to know: Company's mobile app allows customers to submit invoices to be paid right from a smartphone. TAFS is a recourse-only factoring company, meaning that if the customer ultimately doesn't pay your invoice, you pay the factoring company. In other words, you bear the risk of nonpayment. TAFS does factoring in several other industries too.
Headquarters: Olathe, Kansas.
RTS Financial
Time to funding: Within 24 hours.
Good to know: Offers discounts to veterans. Also does factoring in distribution, staffing, oilfield, textiles and manufacturing industries. The company's RTS Pro Factoring app lets customers upload invoices, submit invoices in bundles, use the camera to scan invoices and access reports. It also helps find fuel, tire and maintenance discounts.
Headquarters: Overland Park, Kansas.
TBS Factoring
Time to funding: The same day you deliver your load.
Good to know: TBS offers a program in which you can finance 50% of your truck insurance down payment through eight weekly payments from your factored invoices. The company also offers bookkeeping services.
Headquarters: Oklahoma City.
Best for trying freight factoring for free
These factoring companies for trucking offer customers a chance to use the service before fully committing.
eCapital
Time to funding: First funding takes up to 48 hours but subsequent invoices process faster.
Good to know: Customers get an automatic, preapproved line of credit of up to $2,500 per truck. Transferring money from eCapital to your bank account is $10. The company also offers a 90-day free trial. Fees start at 2%.
Headquarters: Aventura, Florida.
Thunder Funding
Time to funding: Typically within 24 hours.
Good to know: Company says a $1,000 invoice will likely cost $25 to $40 (2.5% to 4%) in factoring fees. It also waives the factoring fees for your first invoice as sort of a free trial.
Headquarters: Carlsbad, California.
Best for upfront factoring pricing
Few factoring companies for trucking disclose their prices. These companies offer at least a peek.
OTR Capital
Time to funding: Within 24 hours.
Good to know: Company does recourse and nonrecourse factoring. OTR Capital says it funds 96% of the invoice value, implying a 4% fee.
Headquarters: Roswell, Georgia.
Porter Freight Funding
Time to funding: Within 24 hours and sometimes sooner.
Good to know: Discounts available if you sign a six-month or one-year contract. Recourse factoring fees start at 3%.
Headquarters: Birmingham, Alabama.
CoreFund Capital
Time to funding: Same day.
Good to know: Fees start at 2%. Works with startups and trucking companies with one to 100 trucks. No mobile app available.
Headquarters: Weatherford, Texas.
What is freight factoring?
Freight factoring is a process in which a factoring company buys your invoices at a discount and collects payment from the customers on those invoices. The arrangement creates a source of fast cash for the trucking company.
There are two types of factoring companies for trucking:
Recourse factors. If the customer ultimately doesn't pay the invoice, the trucking company pays the factoring company. The trucking company bears the risk of nonpayment.

Nonrecourse factors. If the customer ultimately doesn't pay the invoice, the trucking company doesn't have to pay the invoice. The factoring company bears the risk of nonpayment, which is why nonrecourse factoring typically costs more than recourse factoring.
Do I need a factoring company for trucking?
A factoring company for trucking can be a source of quick cash, which could come in handy if a trucking company is having trouble making payroll or paying other bills, or if it doesn't want to take out a loan or other financing. In addition, companies that don't have the time or staff to deal with collecting money from customers might find factoring attractive.
Pros
Flexible — factor only what you need when you need it.

Credit score doesn't matter.
Cons
May cost more than bank financing.

Company may come after trucking company if customers don't pay.
How much do factoring companies charge?
Trucking factoring companies buy accounts receivable at a discount, meaning that trucking companies selling invoices won't receive the full value of those invoices. The size of that discount is one of the key factors to consider when choosing a factoring company for trucking.
However, it's rare to get an upfront price from factoring companies because they typically base their discount rates on a variety of factors:
Whether you want recourse or nonrecourse factoring.

The volume of the invoices.

Whether you want to pay a flat factoring fee (the same percentage fee for every invoice) or a tiered factoring rate (a lower fee on invoices that pay quickly and a higher fee on invoices that pay more slowly).

Whether the company also charges invoice submission fees or invoice processing fees.
For these reasons, it's important to review the contract terms of any factoring agreement and make sure you understand the costs before you sign up.
Alternatives to freight factoring
Freight factoring is just one way to borrow money quickly. These other options might be viable alternatives for your trucking business.
Business credit cards
Borrowing money using a credit card gives you the opportunity to keep 100% of what your customers pay you. Credit cards can carry various rewards, such as travel miles or cash back, and a business gas credit card may make sense for a trucking company. But be sure you can pay your credit card balances off in full, because the interest charges may be higher than what you'd pay in factoring fees.
Business line of credit
If you need access to ongoing working capital, drawing from a business line of credit might be cheaper than factoring to cover short-term costs. You'll likely have a higher spending limit with a line of credit than with a business credit card, but there may also be higher qualification hurdles to jump in terms of credit score and financial performance.