How To Set Up a Successful Electronic Business
Consumers can purchase a range of mechanical items and parts from an electronics company, such as cell phones, televisions, computers, peripherals, and components. If you aim to create this type of business, you should arm yourself with knowledge so you don't end up like huge electronic retailers that collapse. Read on!
1.Examine Other Electronic Businesses
Examine and comprehend the business models of existing electronics businesses before starting your own. This comprises the typical markup on commodities, overall consumer satisfaction strategies, and managing supplier relationships. You'll need this information to determine competitive store policies and prices. Compare and contrast the success of successful electronics stores with those that have closed or failed.
2.Research Your Interest Area of Establishment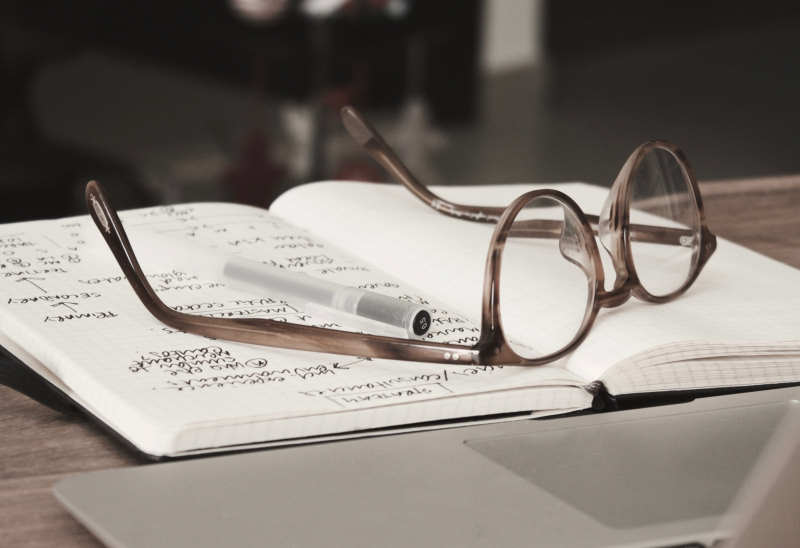 If you're just starting, you'll focus on the local industry first. It's also possible that you won't be the first to play the electronic game. You may be competing with a lot of other small businesses in addition to big stores.
Make sure you do your homework before deciding where you want to locate your business and whether it is a good idea to do so. If your neighbourhood is densely packed with stores, consider looking on the opposite side of town or imagining how you may stand out. People may be hesitant to go through your doors if you come in and offer nothing more than another store.
3.Obtain The Necessary Permits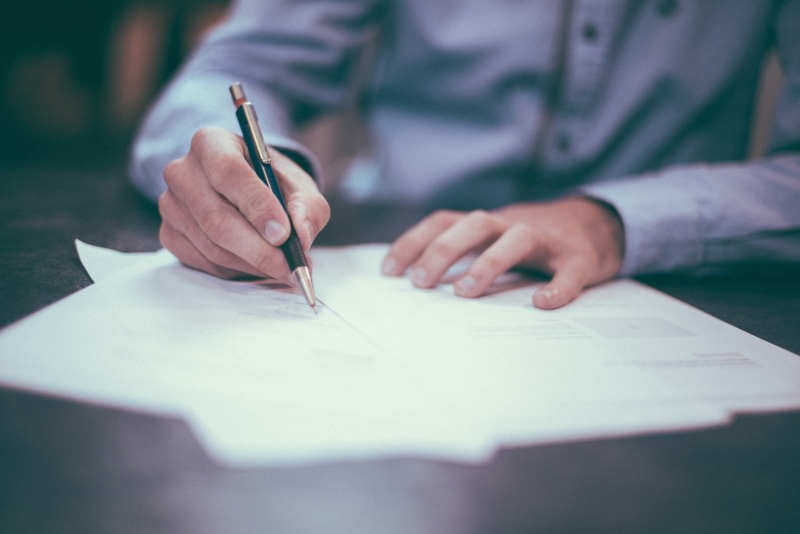 Check with your state and city to determine if there are any additional criteria for opening your store. If you repair computers, you may be required to pass a state-licensed test to ensure that you are aware and capable of providing proper care.
You'll also need to check into various business licenses and other forms of documents to ensure that you're following all of the rules.
4.Have a Competitive Business Plan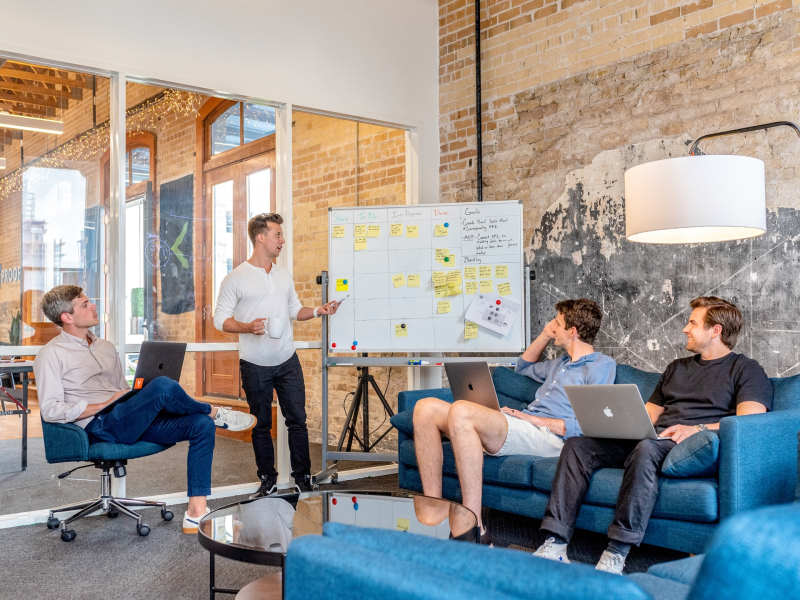 Due to the competitive nature of the electronics retail industry and the high risk of failure, you must develop a comprehensive business strategy that focuses on your competitive advantages. Use the information you acquired from your initial case study in the market and business profiles, as well as any personal experience you have with electronics, to show why your electronics company would thrive.
If you've managed an electronics store, for example, you'll be familiar with the inner workings of this type of retail operation and may have an advantage over other new stores.
In your plan, you need to include the brands you'll be selling. You need to ensure that they are of both quality and outstanding market performance. For instance, working with certified wholesalers of closures and boxes, guarantee you offer the consumers new brands that are outstanding.
Also, don't forget to include other regular but essential products such as lights and screens. This is because it is always good to offer a pool of varied products to your customers.
5.Choose a Brand For Yourself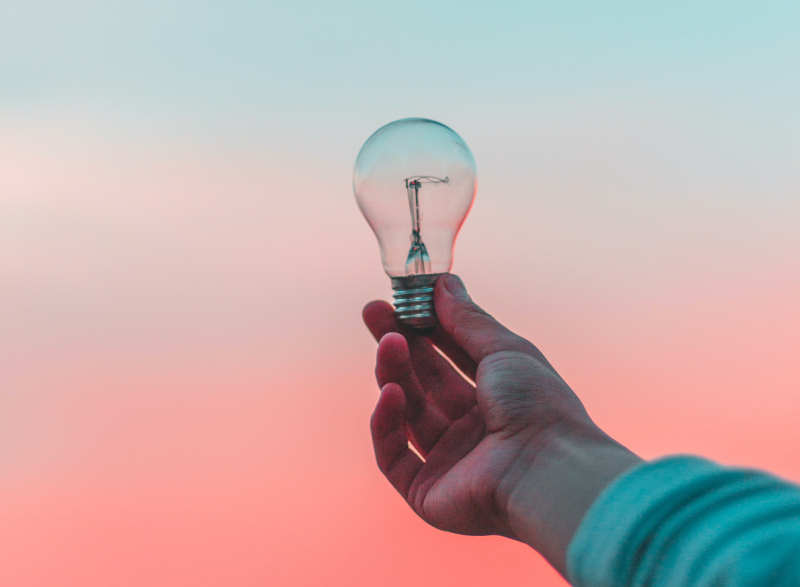 Your company's brand is both what it stands for and how it is regarded by the broader public. Your company will stand out from the neighbourhood competition if it has a strong brand.
So, while naming your firm, don't go with a generic name like most electrical stores these days. Try to come up with a distinctive name because the right name is really important. You can begin by considering the business's nature. In your absence, your chosen name will operate as an extension of your brand, representing you. Part of your brand representation in what you sell. You can add some wire connectors. They are always widely in demand by everyone.
We recommend checking to see if the business name you want is available as a web domain and securing it as soon as possible so that no one else does.
6.Get Startup Funds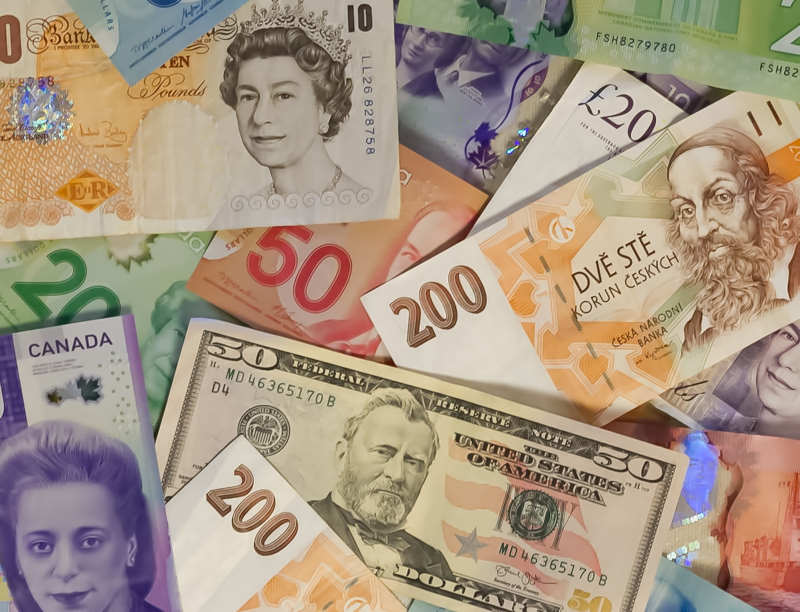 For starters, you'll need thousands of dollars to launch an electronic business in the first few months, with a large portion of that money going for rent. A significant portion of the funds will be spent on getting certain in-demand electrical goods as well as marketing your new business.
Personal cash, such as savings, loans from financial institutions, and borrowing from friends and family who are interested in assisting you in starting your business are all options for raising capital for your business.
7.Promote Your Store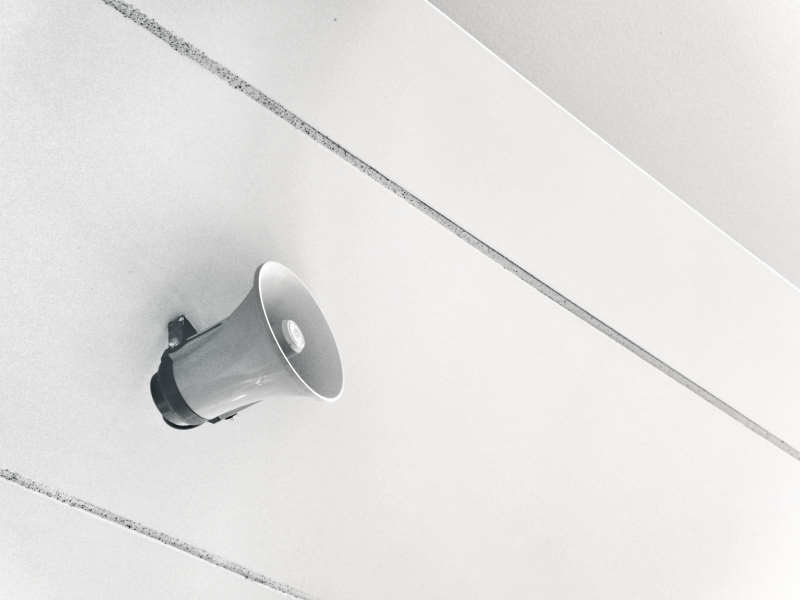 Starting a business takes time and effort, as well as determination and vision. If you've already decided to work in this field, you should first check into legal and technical issues. After you've successfully achieved the first two responsibilities, you should build your brand and sell it.
You must stay up with the most recent advances and maintain high standards at all times. It isn't enough to have good items. To expand and develop revenue, it must be adequately publicized. The advertising team must be ready to provide you with a marketing strategy that will interest the audience.
As a result, the two key techniques of attracting new clients are word of mouth and local advertising. Many electronic stores promote in local media and provide first-time customers discounts and advertising billboards. Keep in mind that customer retention is crucial. Take extra precautions with the newcomer.
They are your billboards. They are ecstatic and will brag about your store for hours. Be friendly to everyone that walks into the store. It's more difficult to keep customers than it is to get them.
The Bottom Line
Starting and maintaining a business to its success is not an easy task. You need to be dedicated to the course and understand that however hard things get, you need to surpass them. Electronic stores are quite demanding, but a nice business to invest in altogether. Best of luck!
Sole Proprietorship vs. LLC: Which One Is Right for Your Business?By Brett Shapiro
Did you know that there were over 440,000 new business applications filed in March 2021 in the United States of America? If you dream of running your own business, you aren't alone.
As an entrepreneur, you'll need to decide what kind of business structure you want for your business.
The most popular choices are Sole Proprietorship and Limited Liability Corporation (LLC). Both of them have unique features with several advantages and disadvantages.
Let's take a look at how they differ from each other.
Process of Formation
To form Sole Proprietorships, you can keep the business running under your own name. Another option is to use a fictitious name. If you choose this option, be prepared to file for a DBA (Doing Business As) and pay filing fees in the state where your business is established.
To form an LLC, another formality you need to complete is to file Articles of Organization with the Secretary of State and make a formal operating agreement.
Along with state filing fees, you will have to pay the annual filing fees in most US states. This fee can start from $50 and can go up to $500 in some states.
Ownership Arrangement
A single person can only be the owner of a Sole Proprietorship. One or more persons can own or run an LLC. Individuals, foreign entities, and other LLCs can all become LLC members. However, insurance companies and banks cannot become members of an LLC.
Implication on Taxation
In Sole Proprietorships, the business owners can report their business income in their individual tax returns. They also pay self-employment tax to the US federal government.
In an LLC, all members are required to pass their losses and profits through their personal tax returns. They also have the option of getting their taxation done like a Corporation.
Do you want more details on these two entity types? Please check the infographic created by GovDocFiling:
Brett Shapiro is a co-owner of GovDocFiling. He had an entrepreneurial spirit since he was young. He started GovDocFiling, a simple resource center that takes care of the mundane, yet critical, formation documentation for any new business entity.
Signs You Need a Career Change and What to Do About It
Burnout is a real thing, and it is not fun. For some people, burnout is a badge of honor, but it should not be. Pushing yourself past your limits on a consistent basis while identifying that you need a break or change and ignoring your base instincts to take one can have lasting impacts on your physical, mental, and emotional health. Before you find yourself in a spot where you are spinning out of control, look at the elements of your life and identify where the biggest stressors are originating. For many people, their job is the main culprit. Just because you have a need to make a living does not mean that you must subject yourself to a career that fills up your finances but drains every other part of your life.
Career changes are more and more common especially in a post-pandemic world. If you are curious about making a change and are just waiting for the right time, it is not coming. There will never be an optimal, perfect day or moment in time where the right time appears out of thin air, you must create it. Before you make your final decision think about some factors that will be beneficial to you not just during the initial transition but also in the search process leading up to it. Especially if your reason for seeking out a career change is a toxic work environment, be sure that you have identified what has made it toxic for you personally so that you can avoid falling into another less than desirable situation.
You Cannot Hide Your Feelings
One of the biggest signs that it is time to get a new job is disengagement. Often, once someone has reached a state of disengagement they are past the point of salvation regarding the specific topic. You need to stop, look, and listen within your own mind and body, as well as your surrounding for signals that you have become disengaged.
If you find yourself going through the motions, without emotion, that is disengagement. When this becomes more of the rule and less of the exception your productivity will likely suffer as well and your mental and emotional health. If the first thing you do when you begin each workday is start the countdown until it is over, you are not setting yourself up for success. Consider as well how this disengagement might be trickling into your life outside the office as well.
It is completely normal to vent or rant to a spouse or friend at the end of a particularly tough workday, and in fact, venting is an important element of managing emotions, but pay attention to their responses. If the people who love and know you best have started to voice concern about your well-being coming off a vent session, do not ignore that. Additionally, consider their feedback, if you voice a specific complaint about a person or element of your job, and their feedback has a tone of suggesting that perhaps more is wrong this one-off incident that can be a sign of the need for change.
You Are Easily Triggered
Being on edge, or easily triggered is a classic sign of burnout. Regarding your job, if you are noticing that even the smallest things are setting you off and leading to thoughts or actions that make you feel out of control, it is time to look elsewhere. No job will ever be completely free from stress or irritation however it is important to know the difference between a healthy level of stress and a dangerous one. As mentioned before though, no reaction is often stress in disguise. We all operate differently and while one person's sign of burnout may be an audible outburst or throwing things off their desk, another's may be silence and neglect.
You Are Not Fairly Compensated
Part of any business plan is going to be managing the payroll piece of the budget. With managers notorious for watching the dollar and trying to get more for less as a facet of their job, do not let your employer get you at a discount for an extended period. Gone are the days where discussing your salary is taboo. In today's world, talking about your earnings and the perks and benefits associated with your employment is a smart way to be sure that you are getting compensated fairly.
Having said that, be able to recognize when you are not, and when that fact determines your future with the company. If you are happy and fulfilled and the money is the only missing piece know how to ask for a raise in a way that best sets you up for success. However, if money is just another element of your job that feels intolerable, say sayonara. You spend too much of your life working to not be earning top dollar for your contributions.
What to Do About It
At this point it should be obvious if now is the time to make a move but admitting that fact and taking the steps to make it a reality are two different beasts. Do not let intimidation deter you though, just create a workable plan of action. A well thought out list of must-haves for your next gig is a great tool for your job search and the fact that it will be personalized means that you can sort through options more efficiently. Below are some questions to ask yourself and what the answers might lead you to.
Do I work better in autonomous roles? If the answer here is yes, think about jobs that take you away from an in-person office and into a more independent environment. Long haul trucking comes with travel and autonomy, but you might not have arrived at this career opportunity had you not identified your preferences first. You can review a guide on if long haul trucking is right for you to move forward within this industry or not.
Do I need control over my schedule? If you need a flexible schedule and control over it, that will narrow down your search significantly. Be in tune here with what the role demands though, for example, it might be unrealistic to identify a desire to work in the accounting sector but not be willing to put in extra time during the height of tax season.
What salary does my budget demand? You can tailor your job search to your budgetary demands, or you can tailor your budget to your earned income. Either way, you need to know in advance of seeking out a new job what you consider an acceptable earnings range for yourself. Do not forget to consider factors like hours worked, and potential perks that might make up for a gap in base salary.
9 Reasons Why You Should Consider an Entrepreneurial Career
If you are looking for a change of career, becoming an entrepreneur and running your own business could be a great option.
There are so many reasons to start your own business and before you sign on for the next predictable 9-to-5 job, consider what you could do for yourself to improve your career prospects and your financial prospects by running your own business instead.
An Exciting Career
Running your own business could be an exciting career choice that leaves you feeling fulfilled with the satisfaction of seeing that your hard work has paid off with success and profit.
Whether you are into social enterprise, home services, or manufacturing and selling your own products, there are plenty of opportunities to choose from and to be creative in how you build your business.
Being your own boss offers you the opportunity to work the way you want to work and allows you to take an individual approach to projects and tasks that are important to your business.
Whether you are a budding engineer eager to start your own business or just looking to make money on the side, this list will help you make your mind up.
You Are Your Own Boss
One of the biggest reasons for becoming self-employed is to be your own boss and thankfully there are lots of options for people who want to be their own boss; being an entrepreneur nowadays is easier than ever.
There are a lot of options available for people who want to be their own boss, such as running a simple blog, start-up, or even service business such as coaching or becoming a lawyer and running your own practice.
No matter what you do, the opportunity is yours to grab and to make a success of.
With the right amount of determination and enthusiasm coupled with a decent idea, almost anyone can find success in being their own boss.
Time Freedom
Having the option of working from home and having some time freedom is another plus side to being your own boss – whether you work all week or not at all, the choice is yours.
Running your own business can also allow you to take time off for holidays, short breaks, or even time out to rest and recuperate from the hectic lifestyle of modern-day life.
Work-Life Balance
By choosing to become self-employed, you can establish a much better work-life balance.
By being your own boss, you can allocate time for yourself when you want to spend time with friends and family or take part in hobbies or interests that you would not have had the chance to do if working for someone else.
Multiple Income Streams
As an entrepreneur, you have the opportunity of having multiple different income streams that can create a healthy balance in your bank account.
Multitasking is encouraged as a self-employed business owner; you have multiple ways of earning money from your business according to what works for you and your business.
This helps to create a much healthier lifestyle and a more comfortable financial situation.
Being your own boss offers you the freedom to dedicate time to what really matters to you such as professional development, education, hobbies and family.
You Could Have A Flexible Schedule
If you are a busy person, running your own business could be the answer to having a flexible schedule. With offices or workstations being less visible than before, there is now more flexibility.
Your company could be located in a different part of the country than where you live, and you could still have the opportunity to work from home as long as your Internet connectivity is sufficient.
Thanks to the global health pandemic, working remotely is becoming a more regular option with companies becoming used to staff working from home or anywhere else they have an Internet connection.
Flexible working hours are becoming the norm and flexibility is prized above all else when it comes to employees who want a successful career, and there is no reason why you should not take advantage of that mindset change as an entrepreneur.
Working With Like-Minded People
Working from home can sometimes feel isolating, and it is great to be able to work with like-minded people when you are self-employed.
Even if you hire employees to work for you, a workplace of like-minded entrepreneurs and self-starters is always a positive experience. Working with like-minded people will always inspire you to new heights and encourage your creativity.
If you are running solo in your career, collaborating with others or joining a coworking environment is a great way to improve your work productivity while meeting others who have a similar situation to you.
You Are Your Own Supervisor
Being your own boss means that no one else can tell you what to do or when to do it. You are your own supervisor and have complete control over how your business works, what direction it takes, and when things get done.
Running your own business means that you are in charge. No one else is in charge of telling you how to do things and how long things need to take.
One of the most rewarding careers is one that gives you the opportunity to take control of your own destiny and work in a position where you are able to work for yourself, set your own hours, and have the flexibility to work.
You Have More Freedom to be Creative
In a corporate job, it can sometimes feel like you are just a small cog in the machinery that is your company.
Creative freedom is something that is not really present in many corporate jobs, but being able to decide how you run your business is a massive opportunity for an entrepreneur who wants creative freedom.
With the freedom to be creative and make yourself stand out from the crowd, being self-employed can open up a huge number of doors for you.
Having A Job That Fits With Your Values
Many people are choosing to go into business for themselves because they want the freedom to do what they love and make a difference in the world. Many want to have a job that reflects their values and being self-employed means you are not limited to one company or job description.
Being able to reflect your values into your work is a great way of making sure that you never have a boring day at work, it is something that will pay you back ten times over in terms of satisfaction.