How to Start a Business as an Immigrant
Starting a business in the U.S. is no easy feat, especially if you're an immigrant. From overcoming language barriers to obtaining the right to legally open and operate a business on American soil, immigrant entrepreneurs certainly face their share of hardship.
Despite these obstacles, immigrants still do very well in the U.S. as business owners. According to a report by Fiscal Policy, immigrant small business owners accounted for 30% of overall small business owner growth in America between 1990 and 2010.
Given the fact that immigrant business owners seem to thrive in the U.S., just how difficult is it for one to start and fund a business in America today?
Although the U.S. is notorious for its strict immigration policies, legally obtaining passage into the country and starting a new life as an entrepreneur is not impossible.
To help you figure out what you need to start a business in America as an immigrant, we've covered all the steps for you below.
Choosing a company structure
The first step to starting your business as a foreign business owner is to choose a company structure. For immigrants, your choice boils down to two different models: a C-corporation or a limited liability company (LLC).
Both of these business structures are advantageous to foreign business owners because they can be run outside of the U.S. and do not require residency or citizenship at any point.
Benefits of a C-corporation
C-corporations are ideal for foreign business owners because of their tax and legal benefits. The major advantages include:
Separate legal identity: The corporation has its own rights and responsibilities under the eyes of the law.

Limited liability for shareholders: As a shareholder, you cannot be sued or held liable for your company's debts or obligations.

Perpetual existence: If you pass away or declare bankruptcy, your corporation will live on.
One disadvantage of a C-corporation is double taxation. As a shareholder, you must first pay a corporate level tax for owning a company that turns a profit. You must then pay income tax on your dividend earnings. There are ways to reduce or avoid double taxation, but you should consult a tax advisor to do so.
Benefits of an LLC
LLCs are a hybrid company structure, meaning they combine elements of both limited partnerships and corporations. Under an LLC, members of the company are not held personally liable for the company's debts or liabilities, a key feature of corporations.
Advantages unique to an LLC include:
Pass-through taxation: As the business owner of a "flow-through entity," profits go directly to you, and you pay your business's taxes with your personal tax return.

More flexibility: As a partnership, you and any other co-owners determine how profits are split.

Less administrative hassle: LLCs involve less paperwork because they do not require a board of directors or shareholder meetings.
If you do plan to run a U.S.-based business in your home country, then you should check your native country's tax laws to see which model would be most advantageous to you.
Choosing a state to register your company
Once you've figured out the type of business structure you want, you need to find the best place to locate your business. States like Delaware, Nevada, Montana, South Dakota, Wyoming, and New York are famously known for their accessible and lenient policies towards foreign business owners, making them popular states for immigrant-owned businesses. However, if a specific state dominates your market, then you should consider locating there.
So, what should you look for in a location? Here are some considerations to keep in mind:
No state taxes: This includes sales tax, state corporate income tax on goods and services sold, personal property tax, value-added taxes (VATs), taxes on business transactions, or capital shares or stock transfer taxes.

Low franchise and LLC tax: Many states require an annual franchise and LLC tax based on your earned income, while other states (like Delaware) offer a low cost, flat-rate fee.

Corporate privacy: This varies from state to state, but each state offers laws that protect the identities and personal information of corporate shareholders or LLC owners. Delaware specifically protects the names and addresses of LLC members and managers by not making them public.
Again, if you do not require a specific location to establish your business, it's in your best interest to register your business in states like Delaware of Nevada, both of which are considered tax shelters for national- and immigrant-owned businesses alike.
Register your business
Once you've found an ideal state for your business, you need to register it. Here are the steps you need to follow:
Choose a name
If you do not use your own name for your business, then you must register it as a trade name, or a "doing business as" (DBA) name, with your state. When it comes to naming your business, the only thing to be aware of is trademark infringement. Do your research to see what's available so you do not incur a lawsuit.
Obtain your individual taxpayer identification number (ITIN)
Each business requires a taxpayer number. As an immigrant, you must obtain an ITIN to satisfy this requirement. ITINs are issued by the I.R.S. to anyone that must pay U.S. taxes but does not have a Social Security number. To apply for one, you need to fill out a W-7 form.
Apply for your employer identification number (EIN)
Once you've obtained your ITIN number, you can also apply for your EIN. An EIN is necessary to identify your business for tax purposes. You need an EIN to open a bank account, file tax returns, and apply for business licenses. To obtain your EIN, you can simply apply online.
Register as a legal entity
When you register your business as a legal entity, you'll need to file documents known as "articles of incorporation" with your state. To do this, you need to select a state registered agent to handle all legal documents for your company.
If your company has a physical U.S. address, it can substitute as the agent; otherwise, you need to elect someone registered in your state of choice to act on your behalf. There are services to find registered agents, but they are state-specific. If you do not have any connections in your desired location willing to act as your agent, then you should search for online services in your area.
Funding your business
Securing funding for your business can be tricky as a foreign business owner. You may not be able to secure funding at all if you cannot legally work within the U.S. If you are here on a working visa or are a green card holder, though, there are many options available.
SBA loans
Some of the most common loans for immigrants are Small Business Administration (SBA) loans. The SBA is a government agency that supports small businesses by providing them with the resources, connections, and assistance they need.
So, who can apply for funding? You qualify if you are a(n):
Lawful permanent resident

Lawful non-permanent citizen
SBA loan eligibility is complicated, so you may want to refer to the SBA's eligibility requirements (start on page 110).
Term loans
Term business loans are lump sums of cash given to you by a lender. When you take out the loan, you agree to pay back the loan over a predetermined period of time. Unfortunately, approval for term loans is more difficult for immigrants for various reasons.
To improve your chances of securing a term loan, it's better to apply through a funding specialist from an online marketplace rather than at a brick-and-mortar bank.
Short-term loans
Short-term loans are just like term loans, only they come with a much shorter payment period, usually around 18 months or less. The appeal behind a short-term loan is the credit threshold: You do not always need to have a strong credit score to get approved, so the likelihood of getting approved for a short-term loan is greater.
Obtaining an entrepreneurship visa in the U.S.
To clarify, you do not need to be a U.S. citizen or even a green card holder to start a business in the U.S. In fact, the only reason you need to obtain a visa is if you plan on working in the U.S. at some point in the future.
If working and living in the U.S. is your goal, then there are many types of visas to choose from. The key is determining which visa best suits your needs. For the business-minded immigrant, we've listed several of the most common (and expedient) options below, and also included the standard requirements for each.
EB-1 entrepreneur visa
By far the most difficult visa to obtain, the EB-1 visa is reserved for individuals that exhibit "extraordinary ability" in their field. The EB-1 is so desirable because, unlike the other visas on this list, it grants you the ability to live and work indefinitely in the U.S. as a permanent resident.
The U.S. Citizenship and Immigration Services (USCIS) uses a point system to determine if an applicant measures up to their standards of extraordinary ability. To be accepted, applicants need to satisfy at least three of the following criteria:
Proof of internationally or nationally recognized prizes or awards of excellence

Proof of membership in associations in your field that require outstanding achievement for members

Proof of published material about you in major trade publications or other major media

Proof that you have been selected to judge the work of others individually or as part of a panel

Proof of your original scientific, artistic, scholarly, athletic, or business-related contributions of significance in your field

Proof of scholarly authored material in major trade publications or other media

Proof that your work has been displayed at major exhibitions or trade shows

Proof of your distinguished performance within a critical leading role for a major organization

Proof of a high salary in your field relative to others in your field

Proof of commercial success in the performing arts
With an EB-1 visa, you may:
Bypass labor certification when applying for work

Live indefinitely in the U.S. with or without permanent employment

Obtain a green card much faster than other visa holders
Basic requirements and/or documentation include:
You must satisfy at least three of the criteria constituting extraordinary ability.
E-2 treaty investor visa
The E-2 "investor visa" is available to immigrant investors that wish to live and work within the U.S. To be considered, you must place a substantial investment into a bona fide enterprise, startup, or business that you intend to work for. Essentially, this means you plan to either purchase or establish your own business within the U.S. The E2 visa lasts anywhere from three to five years and can only be granted to individuals that come from countries that fall under the Treaty of Trade and Commerce.
Work legally for the company functioning as the investment vehicle

Travel in and out of the U.S.

Remain in the U.S. with unlimited two-year extensions so long as you maintain your E2 qualifications

Bring along spouses or children under 21 years of age
Basic requirements and/or documentation include:
You must be a national of a treaty country.

You must have invested (or be in the process of investing) a substantial amount of capital in a U.S. enterprise of some sort.

You must be seeking to enter the U.S. solely for the purpose of developing your investment. To prove this, you must demonstrate that you have at least 50% ownership of the investment.
E-1 treaty trader visa
The E-1 treaty trader visa allows nationals of a treaty country (reference the Treaty of Trade and Commerce above) to work in the U.S. for the purpose of engaging in international trade. According to USCIS, items of trade include (but are not limited to) the following:
Journalism or "news gathering activities"
However, you can't just work in one of these fields and expect to qualify for the E-1 visa. You first need to share the same nationality as that of your company, and at least 50% of your company's trade must be with the U.S.
With an E-1 visa, you may:
Stay in the U.S. for up to two years at a time

Work only for your approved activity or company

Travel in and out of the US

Bring along spouses or children under 21 years of age
Basic requirements and/or documentation include:
You must share common nationality with your company.

Your company must actively be making substantial investments in the U.S.

Your company must be in a treaty country.
While this is not at all an exhaustive list of the types of entrepreneurial visas you can apply for to start a business in the U.S., it does give you an idea of what the process is like to live and work in the U.S. as an immigrant business owner.
Additional Resources
This article originally appeared on JustBusiness, a subsidiary of NerdWallet.
How to Grow Your Small Business Startup: 4 Essential Steps
Around 90% of startups fail. And while some of those failures can be attributed to bad luck, many others were the result of poor decisions at the early stages of building the company.
But while that statistic may seem discouraging, it can also provide motivation to those entrepreneurs who are willing to follow the best practices of launching a startup and push through the various challenges that will inevitably come up during the process.
With the help of a few simple (but fundamental) strategies, you can separate yourself from the majority of other startups and give yourself a real shot of making a product that will break through and make a difference.
To help you get started, let's look at four crucial aspects of launching a startup that you should consider.
Start with the "Why?"
The number one thing you should do when launching a new company is to ask yourself a simple question:
Why is this solution necessary?
There are millions of startups globally, and the majority of them would fail to provide a viable answer. Some just want to break into a hot market because they think that will increase their chances of success. Others believe they have a unique idea without knowing whether there's any demand for it.
But in most cases, ideas that might seem reasonable at first glance crumble when their purpose is questioned even a little.
So, if you want to avoid pouring your heart and soul into a project only to find out that it was a waste of time, it's a good idea to spend a fair amount of time thinking about the core purpose of your product and the effort it will take to launch it.
Most of the successful startups you might have heard in recent years started with a very clear idea of the purpose behind the company. It can be a feature that no other product in the market can offer. Or, it might be a unique process for solving a problem that will change the industry forever.
Most of the time, there's at least a clear answer to why the startup needs to exist in the first place. If you strip away the gimmicks and the additional features, you should still be left with the core idea of what you can offer that no one else can.
Take Care of Your Employees
No matter how you decide to finance your startup, you won't be able to go forward alone for long. And that means that at some point, you will need to figure out how you'll take on employees and ensure that they are happy and protected.
Then, there are various state and federal regulations that determine how much paperwork you'll need to file out, what protections you'll need to offer, and countless other details that someone outside of the HR world has probably never dealt with.
Because of that, startups can benefit from using HR outsourcing services that can take over the entire process. The team at SnackNation recommends using services like Bambee or Workday, which provide comprehensive solutions for companies of all sizes.
These companies can offer HR consulting, benefits administration, performance management, payroll, bookkeeping, and various other services that can be a hassle to manage on your own when you're just starting a new company and have a lot on your plate already.
Plus, it ensures that you implement the best HR practices of today and that your employees are taken care of. And that will make attracting the top talent you need for growth that much easier.
Use a Proven Website Platform
Launching a startup is impossible without a strong web presence. And that inevitably starts and ends with your website. But if you don't have experience with building and designing websites, the entire process can be a bit overwhelming.
The good news is that with a platform like WordPress, you can have a website set up in a matter of days if you want something simple. But at the same time, the platform offers robust customization capabilities and it can get a bit confusing when picking the right ones. That's why it's a good idea to curate your own WordPress toolbox that includes a wide variety of powerful themes, plugins, add-ons and WordPress resources that you know would always work for your website.
In the end, you want to find fast hosting, install robust security features, and provide a seamless User Experience (UX) to all of your site's visitors.
Designing a site from scratch can be appealing. But WordPress can give you enough versatility to get any features you need while remaining user-friendly enough to keep costs down and provide you with a simple way to get started.
Maintain Focus
As a startup owner, you will probably never run out of avenues you could pursue. Whether it's the new shiny marketing tool or a promising networking opportunity, there will be times when you'll want to do everything at once because that's what could give the company the best chance of success.
But in reality, maintaining focus and clarity in terms of priorities might be the most practical choice for your startup in the long term.
By only focusing on a few things at a time, you will allow yourself to really give them time, tweaking your approach until you find what's working. Moving on to something else is easy, but then you might miss out on incredible opportunities because you were too quick to dismiss something without giving it a real shot.
So, whether it's a marketing approach or adding features to your product, always weigh the potential benefit against the resources it would require and against how it would impact what you're doing right now.
Sure, at some point, you will need to cut your losses with projects that didn't pan out. But it's a good idea to stick with them for a bit longer than you might want to, especially if you know that it's a sound strategy that could deliver big if you would just find the right approach.
Final Words
Launching a successful startup is a dream that drives millions of entrepreneurs worldwide. But only those that follow sound business principles and are disciplined in their decision-making can expect to see success.
The strategies listed above may not be flashy, but they represent essential parts of running and scaling a startup. And sometimes, taking care of the less flashy details like HR management can set you up for exceptional results in the future.
Starting a new online business during the pandemic: Two COVID-era tales of renewal in Miami
Get up to 30%* off! Get going with GoDaddy!
The pandemic forced more than three-quarters of small businesses across the U.S. to temporarily close up shop in the spring of 2020, and thousands have since shut down for good.
But the COVID-19 pandemic also led to a record number of people trying to start their own businesses: 4.5 million filed new business applications in 2020, according to an analysis of U.S. Census Bureau data by the Economic Innovation Group.
That's the highest number ever and a 24% increase from 2019.
And the momentum isn't slowing. The Census Bureau says 492,000 new business applications were received in January 2021, a 43% jump over the previous month. Many more informal businesses are believed to have been created, often as side hustles, but never registered.
Few cities saw more aspiring entrepreneurs than Miami. Although new business creation was not distributed evenly across racial and socio-economic lines, green shoots of entrepreneurship popped up across the metro area, helping to bring a dose of resilience to the local economy.
[At the same time, untold numbers of existing small businesses — restaurants, neighborhood shops, salons — decided to establish a digital presence, allowing them to find new customers and take orders from beyond their immediate area.
In all, the number of digitally connected microbusinesses in Miami-Dade County rose 6.7% from 2019 to 2020, according to data from GoDaddy's Venture Forward project, which studies the economic impact of these small online businesses. The Miami metro area, which includes the neighboring cities of Fort Lauderdale and Pompano Beach, has more microbusinesses per 100 people than any other large metro area in the country.
These everyday entrepreneurs make a big impact on their communities, with each new one leading to the creation of two additional jobs, Venture Forward data shows. Additionally, each new microbusiness per 100 people can reduce the unemployment rate by .05 percentage points.
And between 2016 and 2019, every microbusiness per 100 people that's active online was associated with a $485 increase in a community's household median income.
Here are the stories of two inspiring women entrepreneurs who took the initiative when the pandemic upended their lives.
Natasha Nails: Rethinking the press-on
It took a painful case of contact dermatitis, a type of allergy, following a visit to a nail salon for Natasha Williams to come up with an online business idea for the future of press-on nails.
The Miami native, who lives in Little Havana, has had her nails done since her teens.
But after her allergic reaction in March 2020, she was forced to switch to press-on nails that used hypoallergenic adhesive pads.
Unhappy with the appearance of what was available — they felt cheap and plasticky — Williams started buying clear nails and hand painting them with her favorite colors and designs.
Around the same time, the pandemic shut down the local economy. A well-known tap dance performer and teacher around Miami, Williams suddenly had a lot of time as lessons and gigs dried up.
By July, buoyed by the admiring comments she got from friends and strangers on the street, she realized there was a market for her creations, so she quickly built an online store and Natasha Nails opened for business.
At first, it was as much a hobby as a career plan. But soon she started asking questions and understanding the opportunity was real.
Why did women tend to apply press-on nails and leave them on and then throw them out? Given how easy they are to remove and reapply, particularly the adhesive-pad type, wouldn't it be more fun and affordable to have collections of nails so they could match outfits or daily moods, the way they choose which shoes to wear or purse to carry?
"I want people to be able to mix and match, like 'let's see what I have in my closet to wear today,'" she says.
If she can popularize this approach, women may one day not feel obliged to suffer the daily inconveniences of wearing long nails.
"Just try typing all day with these things on," she laughs, showing off long, olive nails. "You really can't do much. And anyone who tells you differently is lying!"
While her new business doesn't make enough money for her to quit her teaching, she spends about the same number of hours on both.
That includes 30 minutes each morning tending to her growing Instagram account — where she has amassed more than 5,000 followers who account for most of the orders on her website — and a few hours in the evening painting nails, including custom orders, and packaging up boxes for customers who opt for her monthly subscriptions.
Many challenges remain ­— particularly how to scale production beyond her ability to hand-paint nails while maintaining the artistic quality. But Williams is definitely a long-term thinker who hopes that, some day, her creations will be featured at major retailers.
"I don't see obstacles as problems, but as challenges," she says of the process of building a company. "You just have to follow the steps."
Read more about Natasha's story here.
Starting an online charcuterie-to-go
Like so many healthcare workers around the world, Maryam Kheirabi faced new demands when the pandemic hit. An oncology pharmacist with a Miami-area hospital, she suddenly had more hours, more stress and more fears of the unknown.
To deal with the growing pressure, Kheirabi decided she needed a new activity, something that would take her mind off her stressful job and give her a newfound source of fulfillment.
That's when
Fig & Brie
, a charcuterie-to-go business, was born.
"I'm happiest when I'm extremely busy, and I wanted to create something beautiful for people to share," she says. "In a way, I think the business got me through the worst days of the pandemic. It gives me hope, and hopefully it gives other people hope, as well."
The idea came to her soon after the pandemic began, when she saw groups of friends eating from plastic containers full of snacks at a park across the street from her home for socially distanced get-togethers.
"How cool would it be to have a charcuterie box to go," she remembers thinking. It would give people the option to pre-order a food board that could be delivered just when it was needed.
A native of Queens, N.Y., who moved to Miami with her speech pathologist husband in 2016, Kheirabi grew up being responsible for creating food platters for family gatherings.
"We Persians are very big on hospitality, and I never lost my love for creating beautiful, delicious things," she says.
Once the first spike in COVID-19 cases began to ease in August, she started doing research, which included the creation of a variety of charcuterie platters for colleagues at the hospital.
A cousin in New Jersey agreed to help her secure a domain name and choose website-building tools.
"The rest was left up to me, but it was mostly dealing with aesthetics, which I love, anyway," she says.
In early November, Fig & Brie officially launched, with a range of offerings, from a $20 "solo" platter to an $85 "soiree" box.
The seed capital was $2,000 that her husband, Francisco, urged her to take from their savings, with the understanding that they wouldn't spend any more if the business wasn't profitable after a month. She ended up spending $1,900 of it in that time, but by early December the business was making money.
Kheirabi's digital marketing strategy initially was solely based on Instagram, in part because she wanted to grow slowly at first. But sales jumped more quickly than expected over the holidays, as friends and fans spread the word. One local real estate broker ordered platters as gifts to her clients.
It wasn't easy, but she and her husband managed to keep up with demand while maintaining their jobs in healthcare. It helps that most orders come on Thursdays or Fridays, for delivery on Saturday.
Francisco does everything from taking photos to taste-testing to driving their only car around the city making deliveries. When he once asked what he would be paid for all his work, she quipped, "Sorry, but we pay in cheese."
Her near-term goal is to have enough demand to hire a driver or two, and then to find a way to ship around the U.S. (That will require some innovation, to either find a way to keep fruits and veggies crunchy and fresh, or to come up with boards that meet her standards without those foods.)
Ultimately, she'd like to open a storefront in Miami and share her business model so women in other places could follow suit.
"I wouldn't be doing this if it was only for the money," she says. "That's just icing on the cake." The primary reward, other than enriching customers' lives, is to empower women, including herself.
"We're living in a time when women are standing up and taking charge of themselves," she says. She even welcomes the competition from other female-owned online charcuteries in the city. "There's enough demand to go around," she says. "Women shouldn't compete with each other. We should lift each other up."
Related: Research shows that women have what it takes to make great CEOs
The post Starting a new online business during the pandemic: Two COVID-era tales of renewal in Miami appeared first on GoDaddy Blog.
New to Entrepreneurship: Here Are 6 Tips You Can Bank On
Entrepreneurship is not a career, it is a life choice. Many people have mind-blowing business ideas. It's almost enticing to jump right into starting up your new business. But as fun, as that sounds, the reality of running a successful business is a lot more complicated than that.
Most times opening up a business is usually a learn-as-you-go experience, but it doesn't have to be this way. Here are essential tips that when implemented well can be the smartest decision you will ever make for your business.
Brand Your Business
What does the term branding mean to you? Most people perceive branding as the logo, colors, and visual component that you associate your business with, but it's a little more than that. Branding is the entire identity of the business. It is what makes your business stand out in crowds.
In a fast-growing business world, it is important to create a strong brand for your business. This way it outshines your competitors, gets people's attention, and makes it more recognizable. Branding gives you a chance to get some control over how people perceive your business.
Build a Team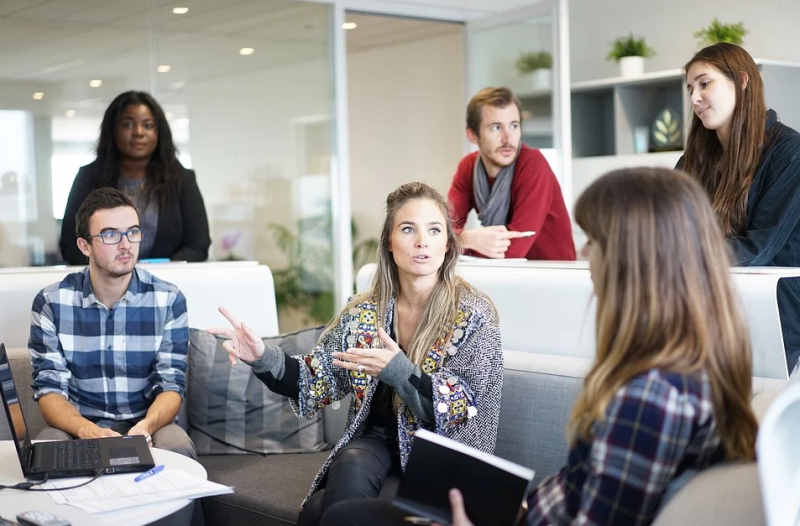 Manpower is a vital part of any successful company. It is significant for ensuring that operations are running smoothly and efficiently. Coming up with a good workforce is the secret ingredient for achieving a good relationship between your company and your customers. They are the face of the company and give an essence of the human touch to your business.
It can not go unmentioned that with improved technology manpower is rapidly being replaced with machines. That said, creating and maintaining a reasonable amount of manpower for your business can be a life-saver hack. Coming up with a team of educated and well-trained individuals will improve productivity, provide innovations, and maintain the relevance of your business in the market, something technology can't provide.
Buy Raw Materials in Bulk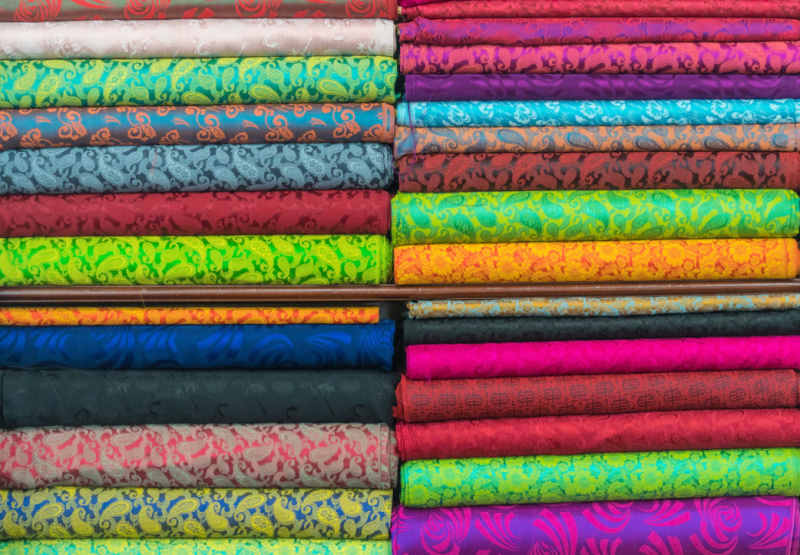 Depending on what your company's end product is, consider purchasing the raw materials required at wholesale. Stockpiling the raw materials when they are at their lowest prices is a money-saving hack. Buying raw materials at a low enough wholesale price reduces the cost of production and in the long run, maximizes profits from your retail sales.
Consider finding a reliable wholesale distributor, this makes purchasing more efficient and you are assured of the quality of materials you will be getting. Ensure they supply within your geographical region, have prices you can afford and are trustworthy.
Advertise Your Business.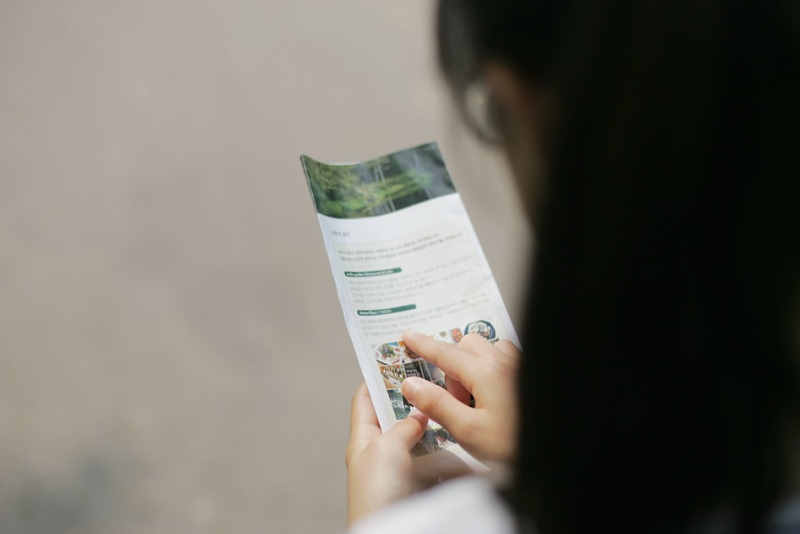 Promoting your business is a key aspect if you want to outshine your competitors and make your product or service known to your potential customers. Businesses have different ways of promoting their brands; they range from handing out flyers to postcards to brochures to advertisements in newspapers to online marketing.
Using social media platforms to promote your product or service is a no-brainer. It is the best way to get your name out there fast enough, while also providing solutions to about ninety percent of the population online searching for similar products. Some businesses opt to invest in a large indoor LED screen because of its efficiency in displaying stunning images. These types of screens are eye-catching, outstanding, and popular for their diversity in use, hence playing a major role in advertising brands.
As a business owner, take time to research which medium of advertisement will best suit your enterprise and proceed to invest in it.
Invest in Packaging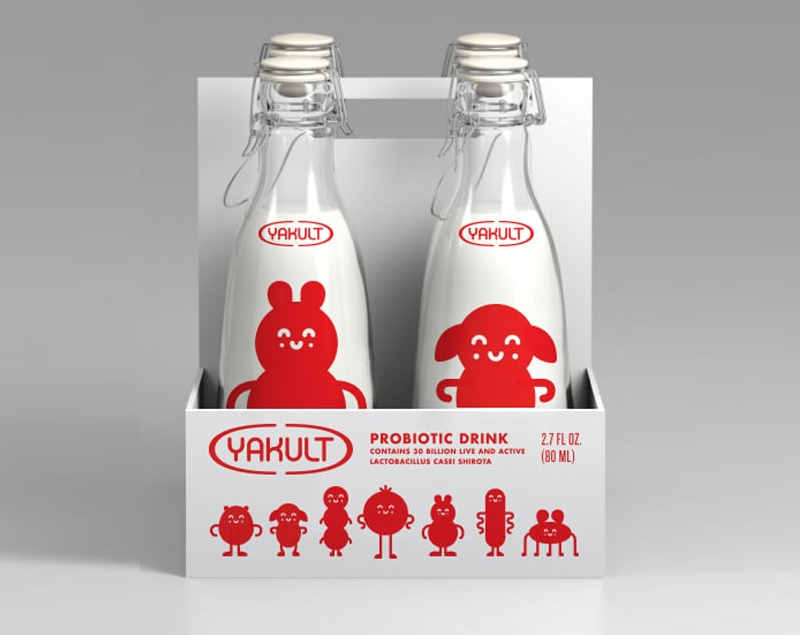 While most new business owners overlook the need to properly package their product you must seize the chance and stand out. packaging is the first touch that customers will have with your brand.
It is therefore important to create enticing packaging for your consumers that will draw attention to your brand. It is imperative to incorporate eye-catching shapes, colors, quotes, and packaging material that is unique to your brand. This will make the unpacking experience for your customers exciting and unique hence creating loyalty and enhancing customer retention. Keep in mind that with evolving people and markets, your packaging must evolve to keep up.
Be Sure to Keep Records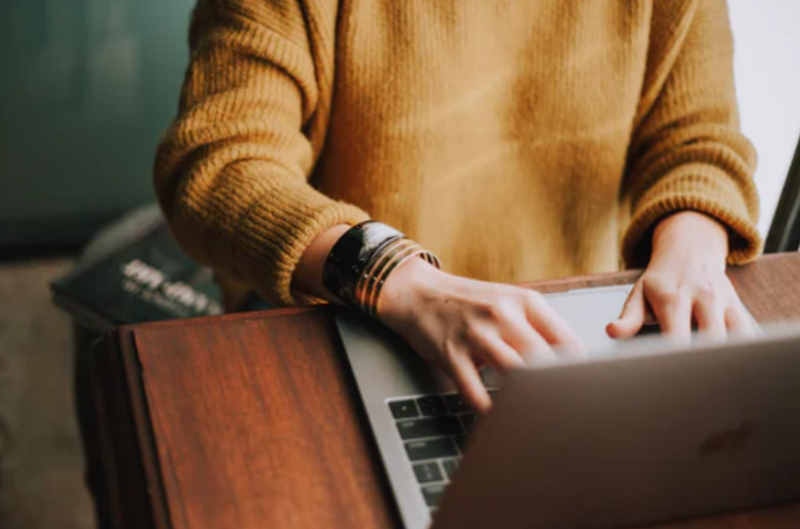 For any business, accountability is key. Efficient record keeping will help to keep everything in order and help to analyze your company's financial status, provide insight into what your real profit is, answer tax problems, or keep track of deductible expenses.
Precise record-keeping of finances and expenses throughout a business's lifespan makes it easier for you to adjust your business plan accordingly to help solicit new business partners or investors.
Even after a business picks up, managers are tempted to focus more on production and profits and overlook record-keeping, so don't fall into this trap.
Choosing whether to keep the record in soft copy or hard copy is totally dependent on the business owner's preference.
Conclusion.
Let's be honest, starting a new enterprise can be a little bit hectic because it requires a lot of planning, sacrifice, and money. That said if you have your business idea don't wait for the right moment because it will never come. Take the leap and trust your instincts. All you need to do is apply the six tips explained above and you are good to go. Good luck setting up your new enterprise.