How to Start a Gym Franchise in 8 Steps
Gym franchises are some of the most popular franchises in the country, so if you have a passion for health and fitness and are interested in joining a franchise rather than building a new business from the ground up, this could be the perfect solution.
There are plenty of gym franchises to choose from, but deciding which brand is right for you is just one of many steps you'll need to take. Read on to learn how to start a franchise gym, pros and cons, how much it costs, and more.
How to open a gym franchise
Ready to start the franchise buying process? Follow these steps to purchase a gym franchise of your own.
1. Weigh the pros and cons of owning a franchise gym
As is the case with any business venture, there are advantages and disadvantages of franchising. Before you decide that opening a gym franchise is right for you, consider the pros and cons. It's also a good idea to speak with current and former gym franchisees to get a better understanding of what this process will entail.
Here are some pros and cons of owning a franchise gym to consider as you make your decision:
Pros of owning a gym franchise
Brand recognition: Franchises are well-known brands with a history of success. This makes finding members a cinch—there's already a built-in customer base. Plus, the franchisor will likely handle marketing for the entire franchise.

Training and ongoing support: If you've never owned a business before, there will be lots of things to learn. With a franchise, you'll have the ongoing support of your franchisor to walk you through every step of the process.

Higher profits: Franchises typically see higher profits than non-franchise businesses, as there is a loyal customer base and formula for success. While the initial investment to open a gym franchise can be high, you'll likely turn a profit more quickly.
Cons of owning a gym franchise
Lack of independence: When you join a franchise, you may own your location, but you are ultimately an employee of sorts of the franchisor. They have the final say when it comes to business strategy, marketing, location, decor, etc. If you're looking to create a truly unique gym experience, a franchise may not be the best choice.

Initial investment: As we mentioned, the initial cost of starting a gym franchise can be very high. You'll have to purchase a lot of equipment, after all. If you don't have the liquid capital or aren't able to qualify for financing, this will likely not be a viable option.

Ongoing cost: In addition to the initial franchise fee, you will also be responsible for ongoing payments to the franchisor. These may include royalty fees, marketing fees, renewal fees, and more. Make sure you're aware of all of the costs involved in a particular gym franchise before you join.
2. Consider your options
If, after weighing the pros and cons, you're convinced that buying a gym franchise is right for you, you'll next want to consider the franchise options you have. There are plenty of gym franchises to choose from—from classic gyms to specialty studios. Some options include:
Your gym franchise options will also be specific to where you want to open your business so make sure you spend some time researching the best choices. When reviewing your options, pay close attention to any requirements they have to make sure you meet them, as well as how much capital each one requires.
3. Contact franchises
Once you've narrowed down your options to a handful of possibilities, it's time to reach out for more information. This can typically be done online through the franchises's website. In most cases, you'll submit a preliminary application or request more information.
From there, the franchisor will provide more information. This could also include upcoming events in your area to learn more about the business and speak with other people in the franchise. Remember that during the application and interview process, you should be interviewing the franchisor just as much as they'll be interviewing you to make sure it's a mutual fit.
If you move along in the application process, the franchisor will share their franchise agreement, which includes the franchise disclosure document (FDD). Both you and your business attorney should review this document carefully, as it will lay out exactly what both you and the franchisor are responsible for over the course of your business relationship. If all looks good, you're ready to sign and officially join the franchise family.
4. Write a business plan
Once you know the franchise gym you're going to open, your next step is writing a business plan. This may feel unnecessary when joining a franchise, as so much of your business will be prescribed by the franchisor. However, it's still a good idea to put something together so you can clearly see how you'll launch and grow your business.
There are some key points you want to make sure your business plan hits, including a market analysis of competition in the area and the need that your gym franchise will fill that's currently not being filled by competitors. You should also include other information like expected costs, how many people you expect to hire, what your role in the franchise will be, financial projections about how long until you expect to turn a profit and more.
The nice thing about opening a franchise gym instead of starting a business from scratch is that you can likely get quite a bit of information for your business plan directly from the franchisor or franchise agreement.
5. Secure financing
The cost of buying a gym franchise will vary depending on which one you decide to join, as will the financial assistance you can expect to receive from the franchisor. We'll explore costs in more detail below, but for now, it's worth discussing your franchise financing options.
Chances are, you'll need some sort of financing to get your business off the ground. While you may be required to self-fund a portion of your franchise, you will likely look to outside sources as well. You'll have a variety of business loan options available, based on what you need to use the money for (i.e. buying property, working capital, etc.) Your franchisor may also offer guidance or their own financing solutions that you can utilize during this stage.
6. Choose a location
An easily accessible and convenient location for your gym is crucial. For most gym-goers, close to home or work is best. As to figuring out what constitutes "convenient" for your target membership, it all starts with studying the data available to you.
"The first thing to do is look at the demographics of the area," says Montoya Jennings, operations manager for L.A. Fitness in Atlanta, Georgia. "Choosing a location depends on a lot of things: the average age of the area, the crime, and if it's near a shopping center, which encourages more foot traffic and spending. There's quite a bit of data to consider."
You can utilize resources like Stats America to research everything about residents in a given region, from gender breakdown to estimated median income, which tells you whether the kind of gym you want to open will have a stable community of potential members to draw from.
Another part of the location decision is whether to use an existing structure to house your gym or to build something new entirely. In the case of L.A. Fitness, they'll often look for a satisfactory property in a desired location, then enlist a contractor to build according to the company's description and specifications.
Of course, every franchise is different. Make sure you consider any location requirements when choosing a gym franchise. Some franchisors will have very specific requirements or may choose the location themselves. Others will give you more autonomy.
7. Get permits
As with any business, you'll need to obtain the proper permits and licenses to operate. These can include building permits if you're renovating a space, as well as a number of other permits once you're ready to open, such as health and safety permits.
In some cases, you'll need your licenses and permits in order before you can start receiving equipment and setting up your gym. "You need to get the license to occupy, the business license for that facility, the fire inspectors to come out and do their inspection, contractors to ensure the fire sprinklers and plumbing are up to code. Then L.A. Fitness sends out its own team to install all the equipment for the facility—that team decides what goes and what doesn't," says Jennings.
There are fees for obtaining building permits, and other permits might be necessary as well, depending on the kind of amenities your gym plans to offer. For example, a snack bar could require employees to pass a food handling test specific to that locality.
8. Start hiring
Once the location is set and you have the proper licenses and permits to legally operate, you're ready to hire your first employee. You'll need a number of employees to help clean, run the front desk, manage sign-ups and memberships, and train members or teach classes, and more.
Remember, gyms typically have long hours—some are open 24 hours a day—so they're open when their customers want to work out. This means you'll need a host of employees to cover all the shifts and make sure your facilities are clean and well-organized.
How much does it cost to start a gym franchise?
As we've mentioned, the cost of buying a gym franchise can be significant. Besides the initial fee you'll pay to join the franchise, a gym requires a great deal of equipment, as well as a large commercial space.
The total upfront investment for a gym franchise can fall anywhere between $30,000 and $300,000, including the one-time franchise name fee (ranging from $15,000 to $30,000).
Of course, some brands are less expensive than others. Ditto for some locations. For example, the initial investment for Snap Fitness ranges from $77,000 to $250,000, including all needed working capital, while Curves charges $24,000 plus an additional few thousand for equipment delivery.
Some companies have larger financial requirements: Planet Fitness, for example, asks that franchisees have liquid assets totaling at least $1.5 million, with an overall net worth over $3 million.
Royalties are another cost: Some companies charge a flat rate per month (usually around $400 to $500—again, depending on the brand) while others take a percentage of gross revenue. Royalties pay for continued use of the brand name—a huge draw for potential customers—and help with marketing, advertising, training of new employees, and other support that independent gyms have to fund on their own.
The bottom line
Starting a franchise gym isn't for the weak-willed or those without the upfront capital. If you have the means to go into business with a brand-name gym, however, you have the opportunity to enter an industry that expects to see continued growth for years to come with the backing and support of an established name. With an independent gym, you have to start from the bottom. The head start that a franchise gives entrepreneurs is substantial—from then on, it will be up to you to fulfill that promise of success.
This article originally appeared on JustBusiness, a subsidiary of NerdWallet.
New to Entrepreneurship: Here Are 6 Tips You Can Bank On
Entrepreneurship is not a career, it is a life choice. Many people have mind-blowing business ideas. It's almost enticing to jump right into starting up your new business. But as fun, as that sounds, the reality of running a successful business is a lot more complicated than that.
Most times opening up a business is usually a learn-as-you-go experience, but it doesn't have to be this way. Here are essential tips that when implemented well can be the smartest decision you will ever make for your business.
Brand Your Business
What does the term branding mean to you? Most people perceive branding as the logo, colors, and visual component that you associate your business with, but it's a little more than that. Branding is the entire identity of the business. It is what makes your business stand out in crowds.
In a fast-growing business world, it is important to create a strong brand for your business. This way it outshines your competitors, gets people's attention, and makes it more recognizable. Branding gives you a chance to get some control over how people perceive your business.
Build a Team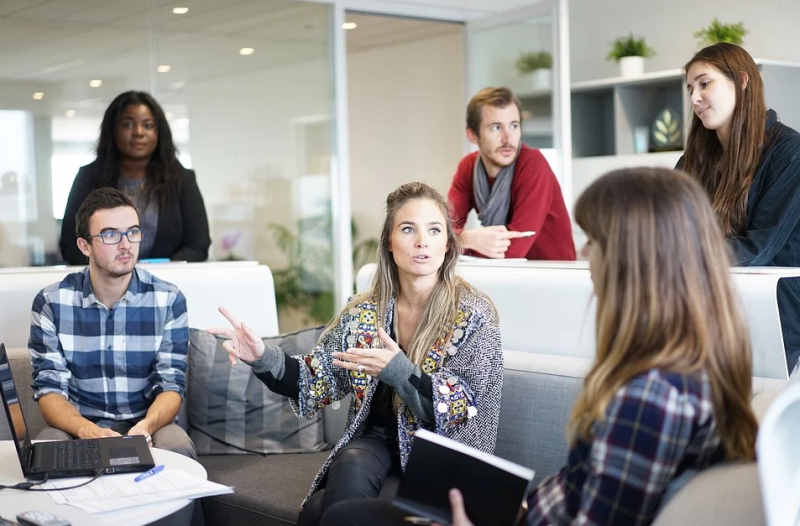 Manpower is a vital part of any successful company. It is significant for ensuring that operations are running smoothly and efficiently. Coming up with a good workforce is the secret ingredient for achieving a good relationship between your company and your customers. They are the face of the company and give an essence of the human touch to your business.
It can not go unmentioned that with improved technology manpower is rapidly being replaced with machines. That said, creating and maintaining a reasonable amount of manpower for your business can be a life-saver hack. Coming up with a team of educated and well-trained individuals will improve productivity, provide innovations, and maintain the relevance of your business in the market, something technology can't provide.
Buy Raw Materials in Bulk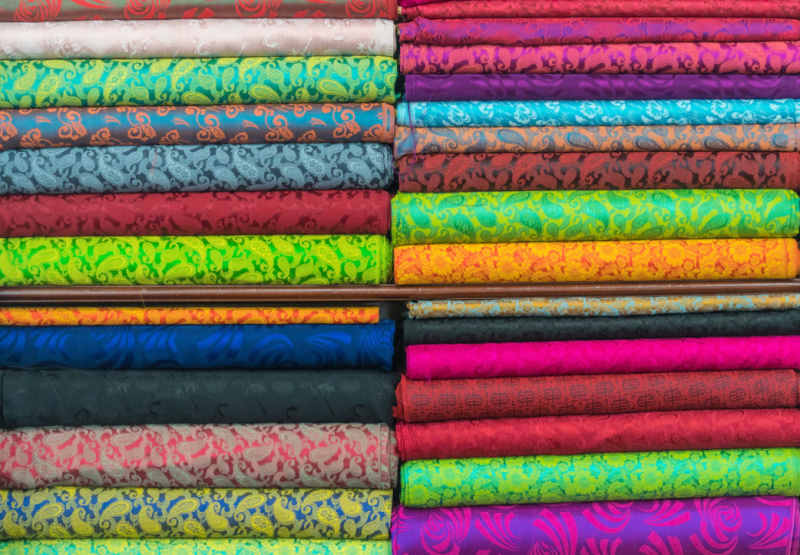 Depending on what your company's end product is, consider purchasing the raw materials required at wholesale. Stockpiling the raw materials when they are at their lowest prices is a money-saving hack. Buying raw materials at a low enough wholesale price reduces the cost of production and in the long run, maximizes profits from your retail sales.
Consider finding a reliable wholesale distributor, this makes purchasing more efficient and you are assured of the quality of materials you will be getting. Ensure they supply within your geographical region, have prices you can afford and are trustworthy.
Advertise Your Business.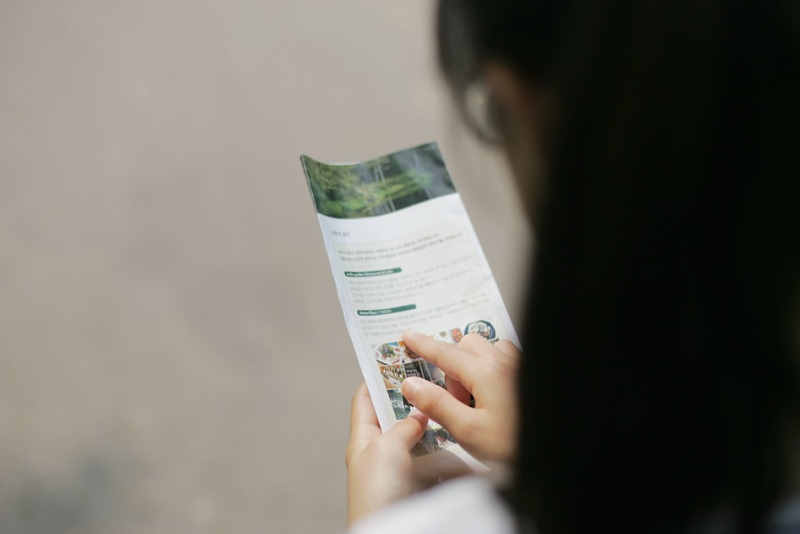 Promoting your business is a key aspect if you want to outshine your competitors and make your product or service known to your potential customers. Businesses have different ways of promoting their brands; they range from handing out flyers to postcards to brochures to advertisements in newspapers to online marketing.
Using social media platforms to promote your product or service is a no-brainer. It is the best way to get your name out there fast enough, while also providing solutions to about ninety percent of the population online searching for similar products. Some businesses opt to invest in a large indoor LED screen because of its efficiency in displaying stunning images. These types of screens are eye-catching, outstanding, and popular for their diversity in use, hence playing a major role in advertising brands.
As a business owner, take time to research which medium of advertisement will best suit your enterprise and proceed to invest in it.
Invest in Packaging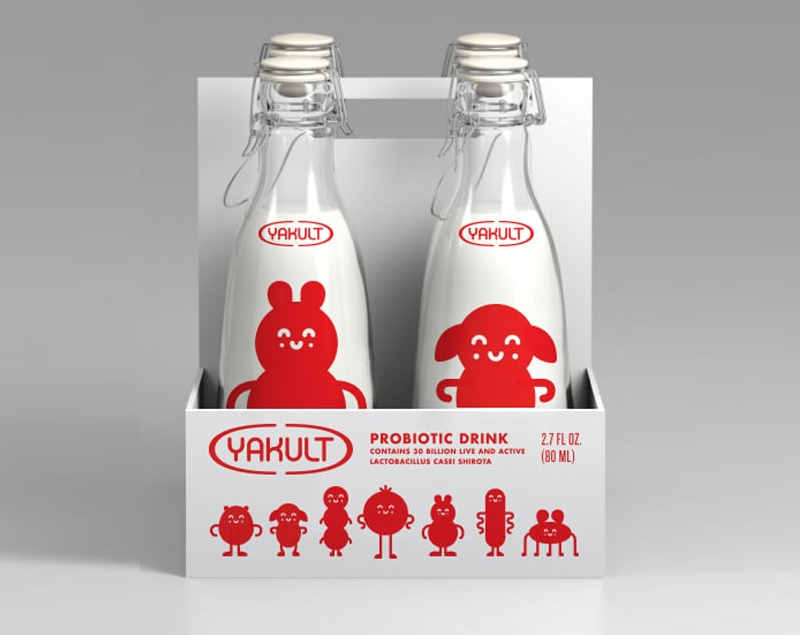 While most new business owners overlook the need to properly package their product you must seize the chance and stand out. packaging is the first touch that customers will have with your brand.
It is therefore important to create enticing packaging for your consumers that will draw attention to your brand. It is imperative to incorporate eye-catching shapes, colors, quotes, and packaging material that is unique to your brand. This will make the unpacking experience for your customers exciting and unique hence creating loyalty and enhancing customer retention. Keep in mind that with evolving people and markets, your packaging must evolve to keep up.
Be Sure to Keep Records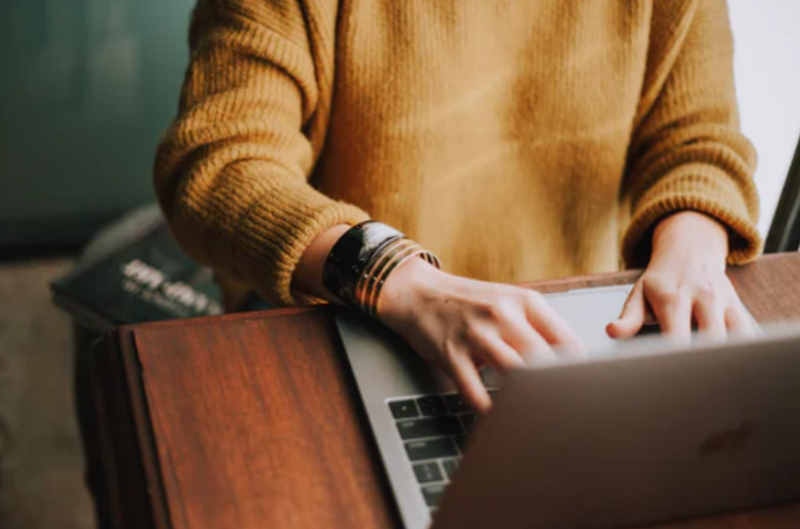 For any business, accountability is key. Efficient record keeping will help to keep everything in order and help to analyze your company's financial status, provide insight into what your real profit is, answer tax problems, or keep track of deductible expenses.
Precise record-keeping of finances and expenses throughout a business's lifespan makes it easier for you to adjust your business plan accordingly to help solicit new business partners or investors.
Even after a business picks up, managers are tempted to focus more on production and profits and overlook record-keeping, so don't fall into this trap.
Choosing whether to keep the record in soft copy or hard copy is totally dependent on the business owner's preference.
Conclusion.
Let's be honest, starting a new enterprise can be a little bit hectic because it requires a lot of planning, sacrifice, and money. That said if you have your business idea don't wait for the right moment because it will never come. Take the leap and trust your instincts. All you need to do is apply the six tips explained above and you are good to go. Good luck setting up your new enterprise.
Do You Need a Business License to Sell Online?
Selling goods online has never been more popular. As ecommerce grows, many are wondering if you need a business license to sell online. Not only does getting a business license—and several other required permits—give your business credibility, but it's also required to operate legally and establish your company.
We'll go through the answer to this question as well as many other considerations to take into account as you're establishing your online business.
What is a business license?
Simply put, a business license gives you permission to run your business. The specific business license you'll need varies state by state, but their purpose is common: They show you have government approval to operate your business in the area in which you've been approved.
Do you need a business license to sell online?
The short answer to whether a business license is a requirement for online selling: yes.
A business license is a requirement for online selling, and it's a crucial part of establishing your business as legitimate and legal. But getting an online business license is not as simple as just applying for a document. There are several other considerations to take into account.
Do you need a business license to sell online if you're an existing brick-and-mortar store?
No, you don't need an additional online business license. The important thing here is that you have a business license period, which enables you to sell your goods and also registers you to pay the taxes for which you're responsible. If you're a physical retailer looking to add an online component to your existing store, you don't need any further paperwork.
Requirements for online selling: 6 common types of business licenses and permits
Although there is a document called a "business license," there are also several requirements for selling online that you'll need to go through in order to begin your ecommerce business. Some of them will not apply directly to you, but it's essential to know about all of them so you can make certain you have the right operating paperwork before you start selling online.
Business license (general license)
A business license, sometimes called a "general license" or "business operating license," gives you permission to operate as a company in a certain area—generally your city, county, or state.
Almost every business—both online and otherwise—will need a business license to operate. The requirements for obtaining a business license will vary among areas, as will the fees to obtain one (usually, these are relatively low). Business licenses will need to be renewed every few years.
Seller's permit
If your company sells products that qualify to be taxed, most states require you to obtain a seller's permit—whether your store has a physical location or is online-only. You'll need to collect sales tax, which is what a seller's permit allows you to do.
At the same time, it may enable you to purchase certain products from suppliers without paying sales tax. This happens through what's called a "resale certificate," which shows that the products that you're buying will be sold through your store either wholesale or retail.
Again, this requirement varies state by state, so you'll want to check in with your local jurisdiction to figure out whether or not you need a seller's permit. Additionally, if you physically operate in multiple states—even including housing inventory—you may be required to obtain multiple seller's permits for each state.
One additional thing to note: In some states, such as California and Idaho, there are what's called "temporary seller's permits," which enable you to sell online temporarily if that's all you need.
Sales tax license
An important part of being able to sell products online is charging customers sales tax. It's a requirement, not an option—meaning, you'll incur fees if you don't.
As such, you'll need a sales tax license. As you might expect, this differs from state to state as sales tax differs from state to state as well. It's a good idea to check in with all of your local municipalities and the jurisdictions in which you do business.
Your state might also require some additional sales tax permitting, so, again, make sure you check in with the regulations in your area.
Employer identification number (EIN)
An EIN is crucial for every business. The employer identification number is something like a social security number for your business: It identifies you as a business and enables you to stay compliant with taxes and other regulations. If you're going to incorporate as a business entity other than a sole proprietorship, it's essential.
Another thing an EIN enables you to do is get a business bank account. This might seem secondary, but you'll need your earnings to go into a separate business account, since it's crucial to separate your business and personal assets.
"Doing Business As" (DBA) license
Most businesses register their business name when they register their business with their state. However, not all business entities are required to register—namely, sole proprietorships and general partnerships. In this case, the name of your business defaults to your legal name.
However, if you don't want to operate your business under your own name—or if you want to operate under a business name other than the one you registered with your state—then you'll want to look into a DBA license. This will give you permission to operate under a trade name. If you're using a different name, you'll also likely need your DBA license to execute certain contracts, such as opening a business bank account.
This will only apply to some businesses, but, again, you'll want to check in with your state to figure out what regulations they have around DBA licenses. If you've previously used another name and you'd like to change it, it's especially important that you look into it.
Home occupation permit
If you're operating out of your home, which is common for many online sellers, you may need a home occupation permit. This is a fairly common license, especially for businesses that are shipping from home. If you're hiring employees, you will likely need a home occupation permit as well. Again, different cities, counties, and states will have different rules around whether or not a home occupation permit is required.
This permit can help you avoid breaking regulations if your business does things like hang a commercial sign, or have a lot of foot traffic from shipping companies or from seeing customers.
Determining which business licenses you need to sell online
You won't be surprised to hear this: Your local jurisdiction will determine what kind of licenses you need to sell online. Some may require some licenses and permits that are not on this list and that may be proprietary to your area. You'll want to check federally as well as on the state, county, and town level.
The licenses you need also may depend on the types of products that you're selling. For instance, if you were selling fireworks, you'd likely need a different license than if you were selling jewelry.
No matter what, it's absolutely crucial that you figure out what applies to you and your specific business. It's always a good idea to consult with your business attorney during this process to ensure you're obtaining all of the necessary business licences for selling online.
How to apply for an online business license
After you've figured out which online business licenses and permits you need, you'll follow the directions for each specific license. They may be different—some may allow you to apply online and some may require you to mail in forms or show up in person.
Remember that many business licenses expire after a certain amount of time. You might even want to put a note in your calendar for their dates of expiry so you don't let your licenses lapse.
When should you apply for a business license?
As with other pieces of the process, when you should apply for a business license to sell online will vary depending on where you're selling. In some instances, you may need to apply before you begin selling. In other areas, you may need to grow to a certain size before you're required to obtain licenses and permits.
Again, consulting your legal resources and local business resources will help you determine your exact timeline.
How much does a business license cost?
Luckily, you don't have to worry about shelling out thousands of dollars for a business license. A basic business license will either have a nominal fee, or cost a couple hundred dollars. Some permits might not cost anything at all.
Don't forget that you'll also incur some fees when you want to renew your licenses—some will be less when you renew.
The biggest expense around a business license is not getting one at all. You could get hit with big fees if you're found operating without the proper licensure or an expired license.
What do you need to apply for a business license?
It's important to look into the specific requirements for your local jurisdiction to figure out what exactly you need to apply for a license to sell online. However, there are some documents that you can pull in advance to make the process easier.
Make sure you have information about your business entity type, any required inspections or permits that are specific to the products you're selling, the name you'll be operating under, and, in some cases, an EIN.
The bottom line
If you're getting into ecommerce, it's important that you look into the relevant business licenses and permits required to sell online. Operating without the correct licenses not only makes your business look amateur, but you could also run into big fines if you're operating without the correct documents. Luckily, applying for the right licenses isn't tough and shouldn't cost you a great deal. You'll be off to the races soon enough.
This article originally appeared on JustBusiness, a subsidiary of NerdWallet.
Starting a Business in Maryland: Everything You Need to Know
Maryland may be home to major corporations like Under Armour, Marriott International, and GEICO, but it boasts an equally vibrant community of small businesses, too. According to the SBA, small businesses made up 99.5% of all businesses in Maryland in 2018, employing 50.2% of the state's workforce. And research shows that Maryland is an especially friendly environment for marginalized entrepreneurs—in 2018, the state had the most female- and minority-owned businesses per-capita of any state in the nation. So whether you're a native Marylander or you're considering a move to the Old Line State, entrepreneurs may be curious about what it takes to start a business in Maryland.
We've got you covered. In this guide, we'll walk you through the nine steps it takes to start a business in Maryland so you can join this state's robust and inclusive community of fellow entrepreneurs.
How to start a business in Maryland in 9 steps
Ready to get started? These tips will have you running a business in no time.
1. Write a business plan
Behind every successful business owner is a strong business plan.
Your business plan provides you with an actionable roadmap detailing how you'll start, run, and grow your business. Beyond that, the simple act of writing your business plan offers you the opportunity to think seriously about why you're starting your business, and to parse what can seem to be the massive job of launching your business into smaller, digestible pieces. Luckily, there are lots of available resources that break down the seemingly overwhelming task into a manageable process.
For starters, take a look at our step-by-step guide on how to write a business plan, which provides guidance about all eight sections typically found in traditional business plans. A business plan template can also simplify the process of writing your business plan. You can also visit your local Small Business Development Center (SBDC) or SCORE chapter for personalized guidance about how to write a business plan to best suit your particular business. Finally, business plan software can also make quick work of this step.
2. Name your business
If you haven't already, now is the time to come up with a business name. In addition to needing a business name for obvious reasons, you'll need to commit to a name in order to officially register your business with the state of Maryland.
But coming up with a viable business name requires a few steps beyond brainstorming. Most importantly, you'll need to make sure that that name is actually available for use. To do so, search for your name on Google, check for trademark filings through the U.S. Patent and Trademark Office, and conduct a business entity search through the Maryland Secretary of State's website to find out whether another Marylander is doing business under your potential name.
Once you have the all-clear, we'd highly recommend buying your domain name and creating social media accounts on your platforms of choice with your business name. That way, you can start your marketing efforts as soon as possible.
3. Choose a business structure
After choosing an available business name, in order to register your business with the state of Maryland you'll need to determine your business's legal structure. Beyond enabling you to register your business at all, the type of business entity you choose will determine how you're taxed, your degree of personal liability, your ownership structure, and whether you can hire employees.
The four most common business structures in Maryland are sole proprietorships, partnerships, corporations, and LLCs. Among business owners generally, LLCs are the most popular option; they're easy to register for, their ongoing requirements are minimal, and they afford you both legal protection and the ability to choose how you would like to be taxed. In addition to reading up on our guide to business entity types, we'd highly recommend working with a business attorney, accountant, or other professional to ensure that the structure you choose makes the most sense for your unique business.
Whichever business entity you choose, you'll need to make sure you comply with your structure's particular ongoing requirements. If not, you run the risk of getting slapped with "Not in Good Standing" status, which can then lead to forfeiture (which, in plain English, means you won't be allowed to conduct business in Maryland). Learn more about your ongoing requirements and maintaining Good Standing status through Maryland Business Express.
4. Register your business
Once you've chosen your business structure, you can go ahead and register your business with the Maryland Department of Assessments and Taxation. You can do so through the Maryland Business Express online filing portal. Keep in mind that sole proprietorships and general partnerships aren't required to register with the state.
After your business has been approved for registration, you'll be issued an SDAT identification number. This is the state's own identifier for your business, and it's different from your EIN number (more on that next).
5. Register for taxes
That EIN we just mentioned is short for employer identification number, and it acts a bit like a social security number for your business. It's how the IRS identifies your business for tax and other purposes.
Sole proprietors with no employees and LLCs with no employees aren't technically required to apply for an EIN. But as you'll likely need an EIN to apply for a business loan, open a business bank account, and hire employees, it's still recommended that these entities do so. Plus, applying for an EIN is quick and easy. You can do it online through the IRS website in a matter of minutes.
Depending on your entity type, industry, and business activities, you might need to apply for tax accounts at a state level, too. For example, businesses that make sales and collect sales taxes will need to register for a sales and use tax license; and if you pay employee wages, then you'll need to register an employer's withholding tax account. The Maryland Comptroller's office has a full list of business tax types for your reference.
6. Obtain licenses and permits
Most Maryland businesses will need to obtain a business permit in order to operate legally. Depending on your industry, you and any employees you hire may need to be properly licensed to practice in your field, as well. Head to the Maryland Licensing OneStop Portal to search and register for licenses and permits issued by state agencies. You can also stop in at your local SCORE or SBDC chapter if you need help figuring out your particular business's permitting and licensing requirements.
7. Purchase business insurance
Purchasing some form of business insurance is recommended for the vast majority of business types; but the exact type of coverage you choose depends on your industry, whether you have employees, your business activities, whether you have a brick-and-mortar location, and other risk factors particular to your business. Also note that business owners with employees are required by the state to purchase certain types of insurance, including health insurance, unemployment insurance, and workers compensation insurance.
For most business owners, we recommend purchasing (or looking into) general liability insurance at a minimum. This type of insurance can provide protection against a host of legal claims taken against your business by a client, vendor, or another company. You can consult our guide to small business insurance to learn more about the nine most common types of coverage for small business owners. The Maryland Insurance Administration can also provide information and assistance for Maryland business owners seeking coverage.
8. Organize your finances
A crucial step for anyone starting a business in Maryland, or any state for that matter, is to set up a barrier between their personal and business finances. Beyond simply looking more professional, creating a separation between your finances will ensure that your personal assets are protected in case your business runs into legal trouble. It'll also make filing both your personal and business taxes about a million times easier.
Start by opening a dedicated business bank account. If you're happy with the bank you're using for your personal finances, it makes logistical sense to open a business bank account with the same institution. Since banks value loyalty, they often offer their consumer clients discounts and other perks when they're opening a business bank account, as well. Regardless, we always recommend exploring all your options, so take a look at our guide to the best business bank accounts. It's also a good idea to consult our guide to the best banks for small business to learn about the banks that can offer your business additional products and services as you grow.
Next, apply for a business credit card. Business credit cards are surprisingly easy even for brand-new businesses to be approved for—if you can't provide your business's financial information on the application (which is often the case for barely-launched businesses), then you can usually provide your personal financial information instead.
Once you have your credit card, be mindful of only using it for your business-related expenses to maintain that barrier between your finances. Use it for your business's smaller, daily expenses—and, just as you would with your personal card, be careful not to spend over your credit limit. Doing so can ding your credit score pretty substantially, which may hurt your chances of securing a business loan down the line.
To keep track of your finances, we recommend purchasing accounting software. With the right accounting software, you can streamline, automate, and essentially entirely outsource this otherwise difficult and time-consuming task.
9. Explore your funding options
As you well know, it takes money to make money (there's a reason why that cliché persists!). Typically, however, entrepreneurs don't receive startup funding from brick-and-mortar banks. Banks are notoriously risk-averse, so businesses without a proven track record of financial solvency will have a very hard time being approved for a traditional business loan.
There are lots of other funding avenues for startups to explore, however. Along with bootstrapping, most entrepreneurs use a portion of their own savings to open their doors. If tapping into your own funds isn't an option, or if you still need a boost, you can consider applying for a personal loan from your bank. Provided you have a strong credit score, personal loans are more accessible for brand-new entrepreneurs, as you won't need to provide financial information about your business (just yourself). You can use your personal loan for virtually any purpose—including, of course, launching your business.
You might also seek loans from family and friends who are supportive of your venture. But if you choose this route, we recommend drafting a contract with the help of a lawyer. This will avoid any potential snafus with your family and friends—because even opening your dream business is just not worth sacrificing your most important relationships for.
Beyond that, you can look into crowdfunding, Kiva loans, angel investors and other forms of equity financing, small business grants, and business incubators. If you're intent on a debt-based business loan, you might have the best luck applying for invoice financing, equipment financing, or a business line of credit from an online lender, as these loans tend to be more accessible to new business owners—provided these forms of funding will actually be of use for your particular business, of course. Consult our guide to startup funding for more information about some of the best financing options for brand-new business owners.
We'd also recommend consulting Maryland's Funding Programs page to learn about state-specific financing incentives, assistance, and benefits for Maryland small business owners.
Starting a business in Maryland: The next steps
As you're completing steps one through nine, you should also begin to implement at least a few elements of your small business marketing plan.
Assuming you bought your domain name back in Step 2, you can start by building your business website—which is a lot easier than you may fear, even if you're typically technophobic. We recommend using a website builder like Squarespace or Wix, which offer plenty of professionally designed templates, built-in SEO tools, and even ecommerce functionality if you want to sell your goods or services online. As we also mentioned, you should create social media accounts on your preferred platforms (Facebook and Instagram are pretty non-negotiable) and start posting high-quality content regularly. Be sure to respond to comments and messages promptly and kindly, too.
This should be just the start of launching a long-running marketing scheme. Because, as you know, the work doesn't end as soon as Step 9 does: Starting a business in Maryland is a continual labor of love. But by following the nine steps we've covered here, you're setting up your new business with the strongest possible foundation.
This article originally appeared on JustBusiness, a subsidiary of NerdWallet.