How to use video to increase sales for small business
Get up to 30%* off! Get going with GoDaddy!
I'll never forget the first video I made for my business. Literally wiping my clammy hands on my jeans, shifting my blazer every few seconds, blotting my face with a bath towel because the light kit I'd purchased was hotter than a tanning bed. A good friend of mine and successful YouTube creator had convinced me that I could use video to increase sales for my business, but I had no idea it was this angst-ridden.
I pressed record, sauntered to my little tape line on the floor and made sure I was centered like I'd practiced a handful of times. I squeaked, "Hi, I'm Bryan Caplan …" and stopped. I ran back behind the camera, pressed stop and pressed record once more. The next time, I'd get a little further in my spiel, then mess up again and repeat the madness. Before I knew it, I'd tallied up 2,000 steps on my Apple Watch because of all the back and forth redos.
I thought I had a great take, and I sent it to my business partner, Jake. His reply: "You look angry." Over 30 takes, and that's all I get! I literally fell to the floor and slumped over in resignation.
I sat there for a moment with my head in my hands, thinking that video marketing was not for me.
Sure, I could build websites or design fancy email marketing campaigns, but I'd met my match with video.
Then I heard a knock on the door. "Daddy, can I come in?" It was my daughter, Olivia, coming to see how my first jaunt in filmmaking was going. When I opened the door, she oohed and aahed at all the equipment I'd sunk my money into. "Wow, Dad, this is amazing! Are you famous?" I couldn't help but smile as I showed her around and explained what I was doing. It was that little visit from Livi that gave me the boost I needed for one more take.
I stood up, wiped my hands, adjusted my blazer and blotted my face. This time, I was going to do it. As I pressed record, I started in with my New Year's message. I wrapped the shot and stopped the camera. This was it! I watched and rewatched the video, each time reassuring myself that this was my best take! Before sending it to Jake, I added my editing magic and a fancy animation.
When it was done, I showed it to my wife, Linda, and Olivia. "Wow, that's great! You look so handsome!" Ego point for me!
I sent it to Jake. "Looks good!" he said simply. I took that as a win.
I published the video on YouTube, and we sent it to our digital marketing clients. We got a few replies of Happy New Year and considered that a huge win. People enjoyed the video!
Fast forward four years. I came across the video as I was writing this blog post, and I felt the need to share it with you, so you can learn from my failed production how to use video to increase sales. Take a look…
How to use video to increase sales and avoid key mistakes
When you watch my first video, there are four key takeaways to improve your own videos:
Double-check your background.
Invest in your lighting.
Listen to your audio.
Smile!
1. Double-check your video background
When the pandemic started, my wife and I were glued to the news desperately trying to understand what was going on so we could protect our family from COVID-19. Back then (it seems like forever), virtually all news correspondents were reporting from home since we were on lockdown.
I'll never forget watching one such newscast, and I was unable to listen to a single word because I was distracted by her background.
The distraction wasn't my two kids getting into a squabble or our two puppies pawing for my attention, it was a single picture frame behind the reporter that was on a slant. She must have had 10 frames behind her, but this one was on a steep slant, and I fixated on it. I even told my wife, "She really needs to straighten that frame." It had nothing to do with the breaking news she was delivering, but I just couldn't stop telepathically willing her to fix the frame.
Oddly enough, your viewers are probably doing the same thing when they watch your videos. They're using every piece of visual information they can to determine if they know, like and trust you enough to continue watching your video.
Best practices for your video background
There are three key things you want to do to ensure your video background is professional:
Think visually.
Consider using a green screen.
Show your logo or branding.
1. Think visually
Before you record your entire video, record a "test take." Simply press record and talk for a few seconds, then stop recording.
Now, play back that take.
Do you see anything out of place behind you?
Does anything need to be moved, straightened or removed?
Is there anything that would distract — or worse, offend — your viewers or detract from your professionalism?
You want to put yourself in the shoes of your audience. Is anything going to take away from their viewing experience enough that they'd either stop watching or wouldn't take action?
2. Consider using a green screen
Green screens are great because you don't have to worry about all the knickknacks and tchotchkes behind you. A green screen allows you to replace your background through chroma key technology. The Adobe website explains how it works:
Shooting with a green screen involves filming a person or adding visual effects in front of a solid color. Then, by digitally removing or "keying out" that color, you can drop that scene onto the background of your choice in post-production. Removing the colored background is also referred to as "chroma keying."
Using a green screen does require some video editing know-how, but it makes for a much more polished video. You can use programs like iMovie or Windows Movie Maker to fill in a photo or video behind you.
You'd be amazed how affordable green screens are nowadays, and there are plenty of options.
You can purchase a simple green sheet (make sure it's ironed) and hang it from the ceiling or a laundry line. You also can purchase an actual green screen. Personally, I purchased a pull-down green screen (think back to the overhead projector screen your teacher would pull down in elementary school.) Ultimately, whatever works with your budget is your best starting point.
3. Show your logo or branding
In my first video fail, notice how I had the old logo for BJC Branding, my marketing agency, behind my left shoulder. That's not by accident. I actually found a canvas printing website, uploaded my logo and ordered an oversized canvas to hang on my wall. Every subsequent video included my branding, which helped to bolster brand resonance in my videos.
What is brand resonance? Not to bring politics into it, but think back to the months leading up to an election. Can you still see the unending parade of lawn signs and bumper stickers surrounding you at every turn? That's what we call brand resonance. The more you see a specific candidate's branding, the more they bounce around in your head. They stop top of mind.
Want another logo hack? Consider screen printing a T-shirt or sweatshirt with your logo, so you can record your videos on the go.
Of course, if you are a savvy video editor, you can overlay your logo on your videos to make sure people are seeing your brand while enjoying your content.
Notice also how my head is trapped in a clock. I was trying to look fancy, but it didn't work for me. Instead, I looked like an astronaut or someone stuck in a fishbowl. Despite my best effort to look fancy, I would have just removed the clock from the wall.
2. Invest in quality lighting
You wouldn't believe the light set I had purchased for a huge deal on Amazon. It was one of those bargains that was dramatically discounted, and I couldn't believe my good fortune … then I unpacked it. And I realized it was reduced to sell because it could have filled a Hollywood studio and generated enough heat to fry an egg on my floor. Add that to my list of impulse buys that missed the mark.
Now, you can grab a ring light and some backup LED lights for a fraction of the price. Bonus: It won't act as a mobile tanning bed while you're filming, which means no wiping sweat from your brow every five minutes.
In the video fail, I had shadows on my face, and that's one thing you want to avoid if at all possible.
Shadows cast doubt because they hide something.
Think back to the show "America's Most Wanted." Do you remember how the informants were hidden in the shadows? They were hiding their identity. Because of my poor lighting, it's like I'm saying, "Happy New Year … now give me your money so I can invest it in more substandard videos in January."
If you don't have the budget for a proper lighting set, no problem! Plan your shots during the day (fingers crossed that it's sunny) and face the sun. Now you can soak up some vitamin D and record your video at the same time.
If you're recording during an overcast day or later in the day, you can "MacGyver" a floor lamp into studio lighting. Take a look at how my business partner, Jake, and I used this makeshift setup when recording a set of videos on his back porch in Florida.
3. Listen to your audio
When I recorded the video fail, I went all out! I researched and found this fantastic mirrorless high-end camera that cost a boatload. Then I invested a small fortune in the boom mic attachment that only worked with that specific camera. I knew I needed the best if I wanted my videos to be the best. Wrong!
My office at the time had a laminate floor and a few pieces of furniture, so sound resonated off the walls. I purchased such a fancy piece of equipment that I didn't know how to properly use the microphone attachment. It's as if I were recording in an echo chamber, and it really degraded the audio portion of my message.
Learn from my folly. You don't need the fancy new camera.
In fact, a smartphone (especially one made within the past three or four years) is going to produce amazing video quality and comes with a high-functioning internal microphone. That said, I would definitely suggest investing in an external microphone (a boom mic or lavalier mic) that plugs into your phone.
EXPERT TIP: To find a mic that works with your phone, simply go to Google and type in "iphone 12 mic" or "Samsung phone mic.
4. Smile!
After 35 takes, I'd lost my oomph! When you record a video, you put undue stress on yourself and increasing pressure each time you stop and re-record. It's easy to lose your upbeat vibe and feel defeated, but don't hunch those shoulders just yet. Instead, smile.
In the words of Dale Carnegie:
It costs nothing but creates much. It enriches those who receive, without impoverishing those who give. It happens in a flash and the memory of it sometimes lasts forever. None are so rich they can get along without it and none so poor but are richer for its benefits.
The power of a smile is unmatched, and your inclusion of a smile in your video is critical. Carnegie went so far as to include it as the fifth principle in his legendary book "How to Make Friends and Influence People." (Highly recommended reading if you don't have it on your bookshelf yet.)
By smiling when you start your video, you build an instant rapport with your audience and break down barriers with those watching you for the first time.
Avoid that awkward split second where you go from normal face to smile. If you can, try to start your video mid-smile.
Looking at my video fail, how could anyone feel the vibe of a happy new year when I couldn't even greet them with a smile? It comes off pretty disingenuous, which just makes the message fall flat.
You need to be excited and happy as you record. My first video fail was filmed after so many takes that I was just tired and wanted to get it done. It shows. Now take a look at one of my latest videos and see how excited I am to share something with you. The little boost of enthusiasm goes a very long way
How can you use video to increase sales?
I shared the breakdown above with you because you need to start somewhere, and I'm confident that dissecting my failure will help you succeed. My friend told me that my first few videos would stink (and he was right), but as I continued to work on my format and delivery, I overcame my fears and started generating value-add video.
Here I am more than four years later with a successful YouTube channel that both educates small business owners and helps generate business for our digital marketing agency.
If your videos continue to add value, your sales can and will increase.
So, how can you use video to increase sales? Well, consider making these different types of videos. I've included examples of each one.
Don't get overwhelmed with the list above. Just start by choosing one or two video types and follow my advice above. Keep in mind that videos up to two minutes long tend to get the most engagement, but some of your videos may be 15 minutes or even more than an hour in length. (Yes, people will watch longer videos if you continuously provide valuable information.) That said, start short and work your way up to longer videos.
Practice recording, but don't be a perfectionist. When you feel like you have something good, send it a panel of friends, family and a few trusted customers. Take their feedback constructively and reshoot if need be. Above all else, don't stop! Video is here to stay, and the sooner you start recording, the sooner you, too, will see dividends. Good luck!
The post How to use video to increase sales for small business appeared first on GoDaddy Blog.
15 Tips and Tricks For A Successful Business
Doing business is not a cakewalk. You need to understand, learn, and manage several things before you actually do it. It is a task that requires continuous efforts. Therefore, it might take days, months, or even years to become successful.
It does not matter how small or big your business plan is. What is more important is how determined and dedicated you are to make it work. As a businessman or a businesswoman, you need to be spontaneous, informed, smart, analytical, and before that a good leader.
Thereafter, you need to keep an eye on your business infrastructure including the building, factory, machines, control valves, security, etc.
Making a business successful and keep it running is not a one-day affair. That is why you must take every step carefully.
Want to make your business successful? But you don't know how to do it? Don't worry and follow these 15 tips and tricks to make your business successful-
1. Time And Effort Is Everything
Your business idea is your brainchild. Just like you take time to understand your child's needs and make efforts to give them the best upbringing. You need to treat your business in the same manner in order to make it successful.
2. Focus Is Your Key To Success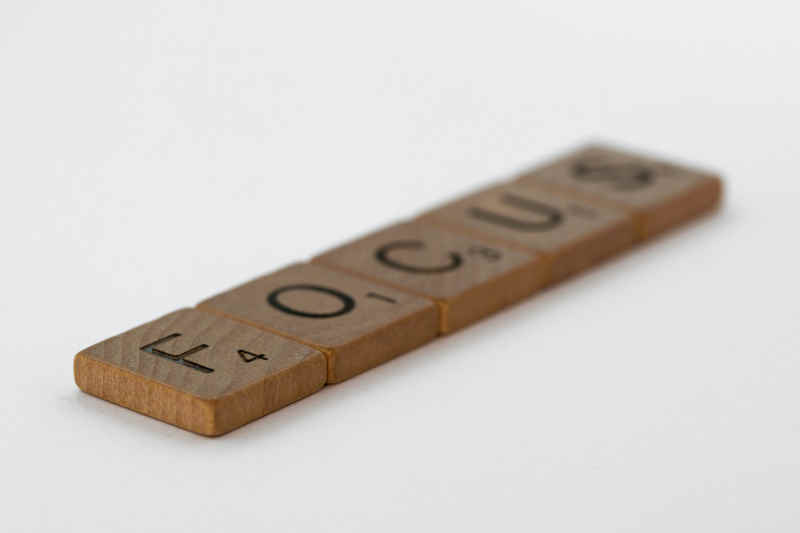 For anything you want to do and make it reach great heights, you need to be focused. Getting distracted by other things can cost you a lot in your business. You need to focus on your goals and work hard every day to achieve them.
3. Have A Fool-Proof Business Plan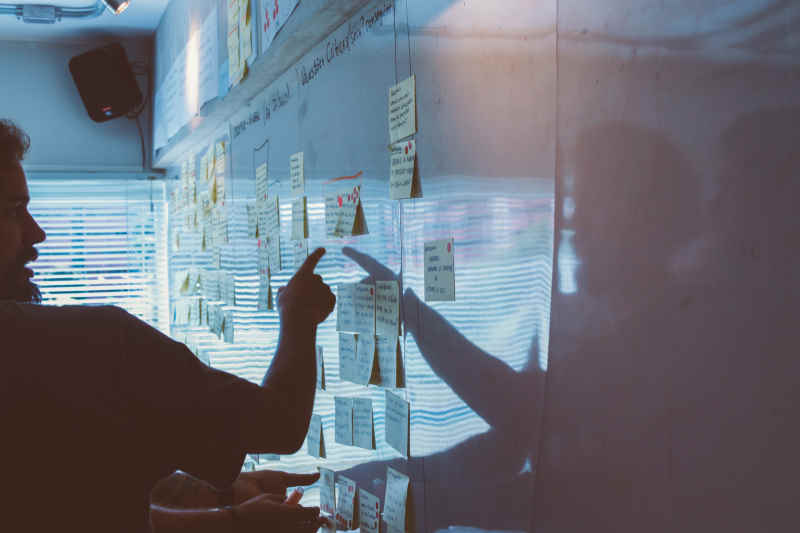 The first step towards a successful business is a business plan. Before anything else, prepare a fool-proof plan. This means that it must have all the pros and cons involved in your business.
Nothing works without a plan. So, for instance, if you are trying to set up a business for valves and plumping supplies, you need to consider the best and the most trusted manufacturers like DomBor for your supply needs.
4. Be Prepared to Take Calculated Risks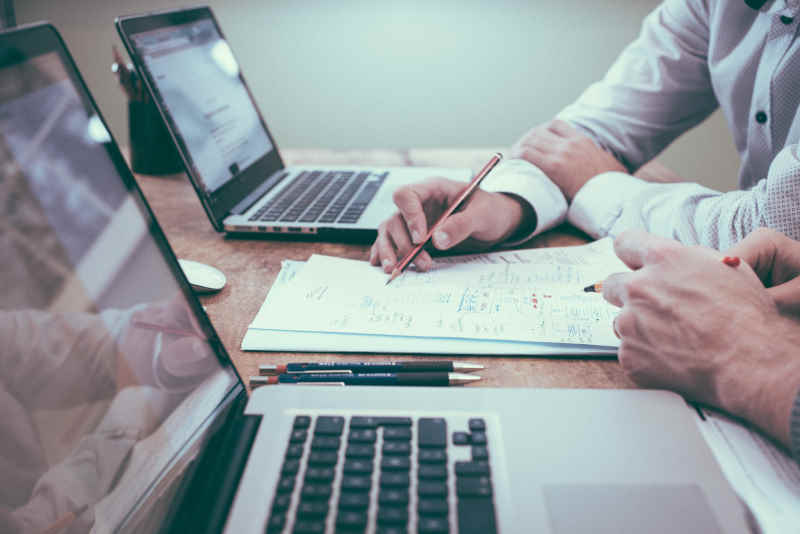 A great business owner is one, who is not afraid of taking risks. To make your business successful and to make it sustainable in the longer run, you must be ready to take some calculated risks. You must know how your decision will affect your business and how much loss you will incur. Only after analyzing everything make your final decision.
5. Know The A to Z Of The Industry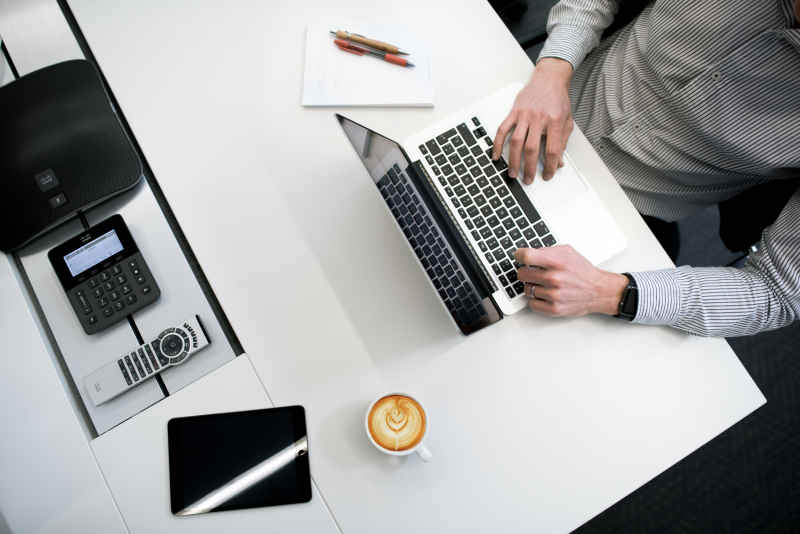 If you are an amateur in the business industry, then first you must start with the basics. For that learn about every minute detail about how your industry works. You must be aware of the latest trends in your industry. Also, what works and whatnot, and how to enter the industry initially.
6. Connect And Communicate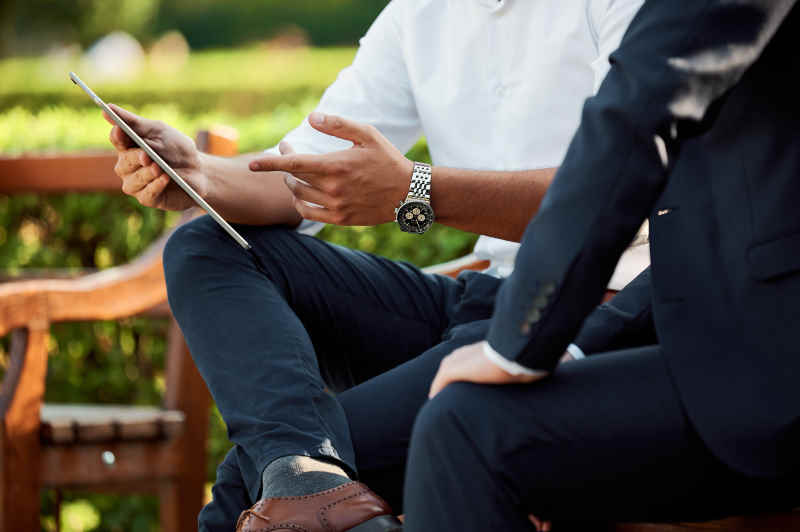 Another trick for making your business successful is to connect and communicate with people from the industry. Get to know about the industry leaders and upcoming talent personally or through social media. Exchange your ideas with them and try to expand and publicize your business.
7. Keep A Check On Your Growth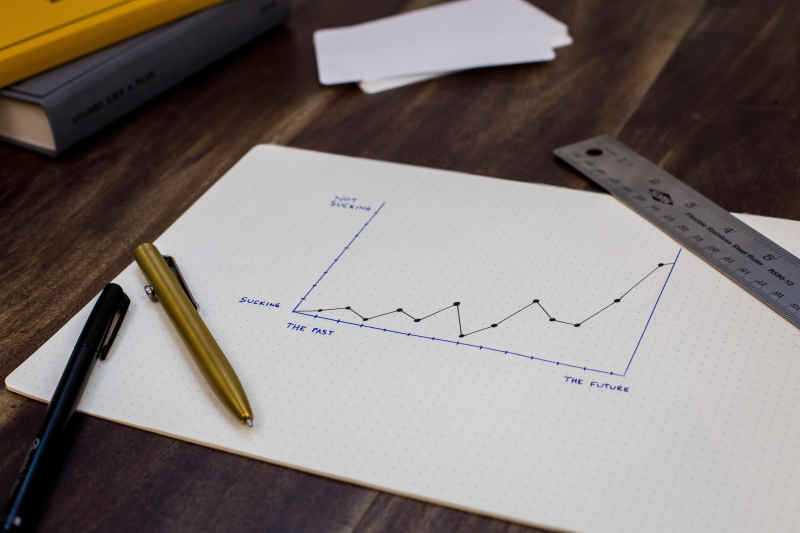 Being a business owner you must keep a sharp eye on the growth of your business. Analyze the data, read it thoroughly, see where you are lacking, and what you can do to improve it.
8. Failures Are A Part Of The Process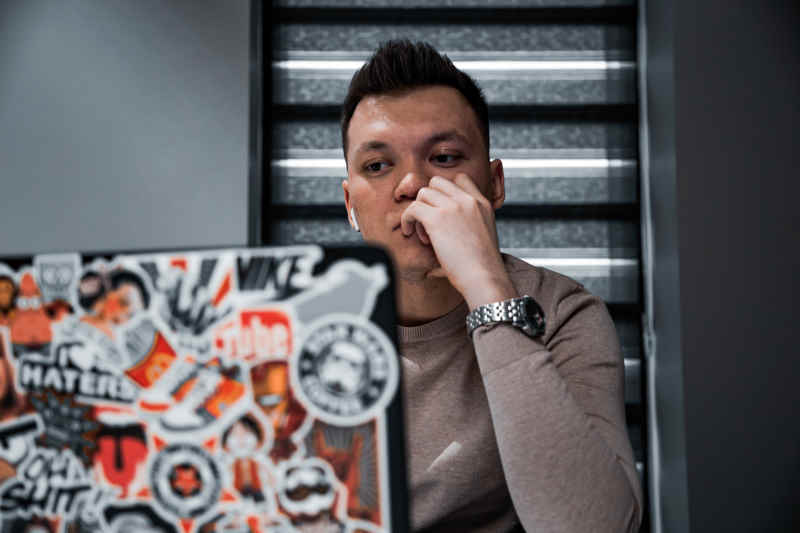 If you ever face failures in your business, then don't get disheartened. Because failures play an important part in the process of your success. Out of all the other things, they tell you about what not to do in a business.
9. Learn From Your Competitors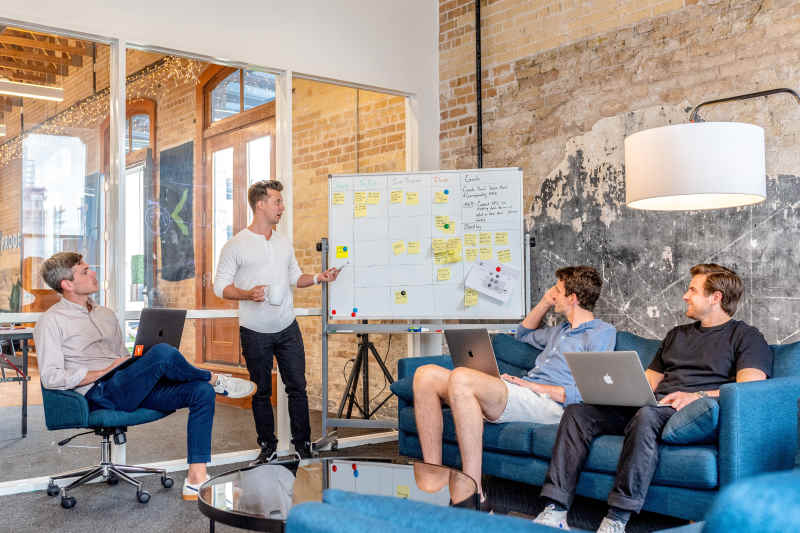 Your biggest learnings will come from your competitors. No one can teach you business better than them. Learn from them whenever and however you can. Use your creativity and intelligence and do what seems best for the success of your business.
10. Be Flexible In Your Approach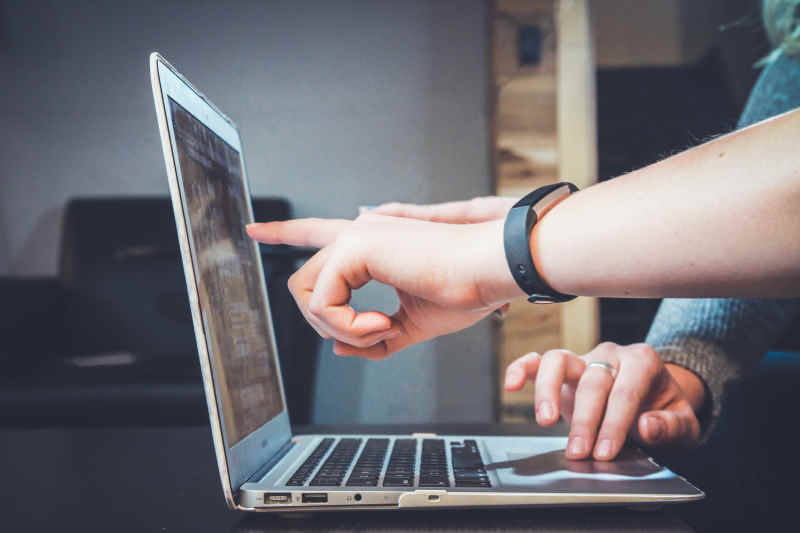 Never become too rigid with your approach to doing business. Be flexible with it and be open to changes. Sometimes what you feel is right may not be the best for your business. In that scenario, changing your approach might help.
11. Ensure Your Best Services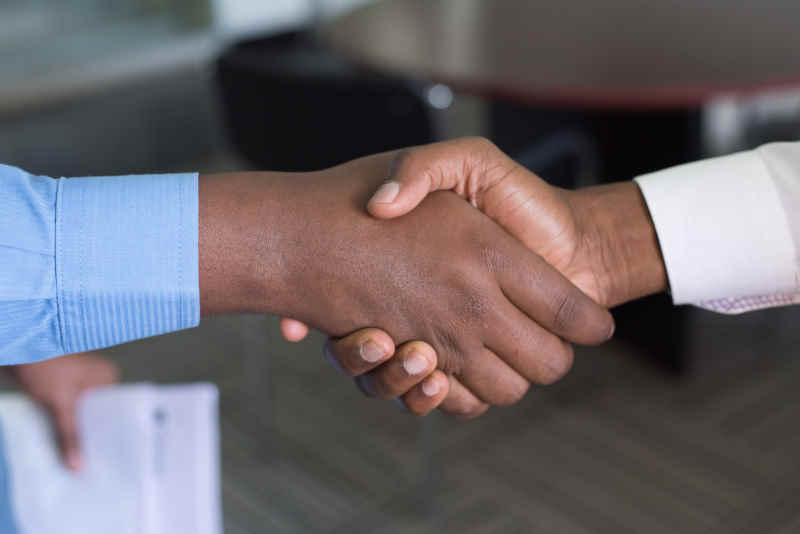 Always ensure the best services to your customers. Whether you are a small-scale business or a large-scale one, never compromise with the quality of your services. This builds your customer's trust in you and ensures a long-term association.
12. Market Your Business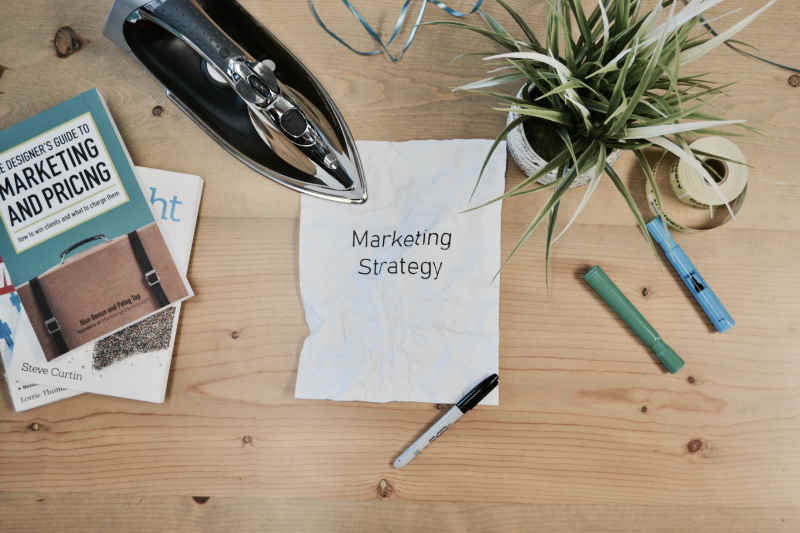 It is important to prepare a market strategy for your business to make it successful. It helps you to introduce your business to a large number of people at the same time.
13. Take Feedback To Know Your Customers Better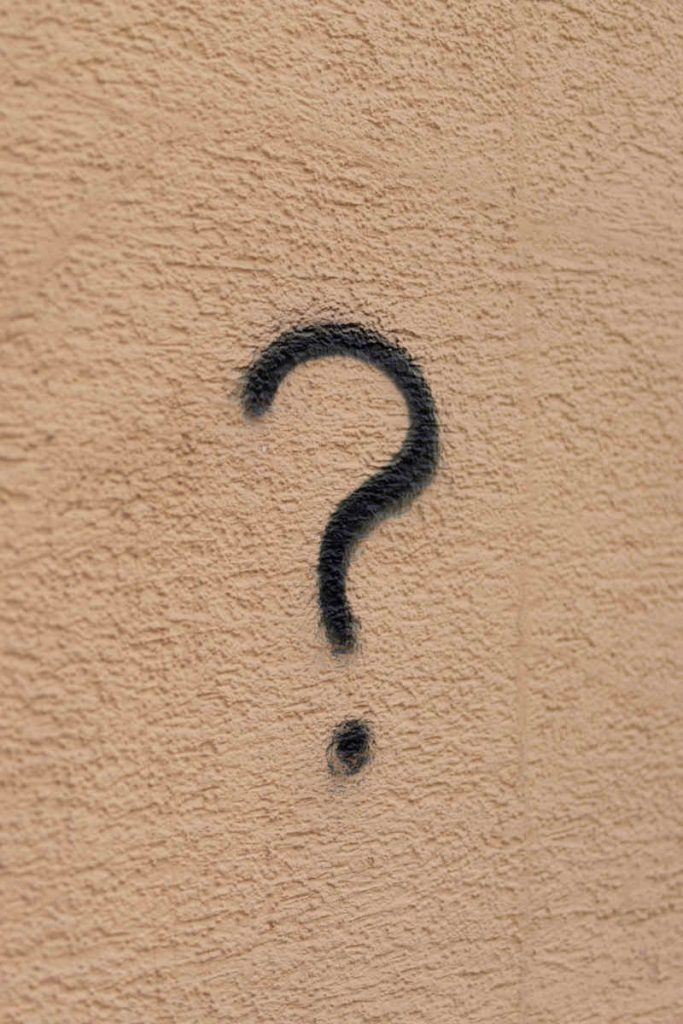 To make a business successful customer satisfaction is of utmost importance. You cannot meet all your customers in person. Thus, taking feedback from them online or offline is helpful to know your areas of improvement.
14. Stick to your Core Values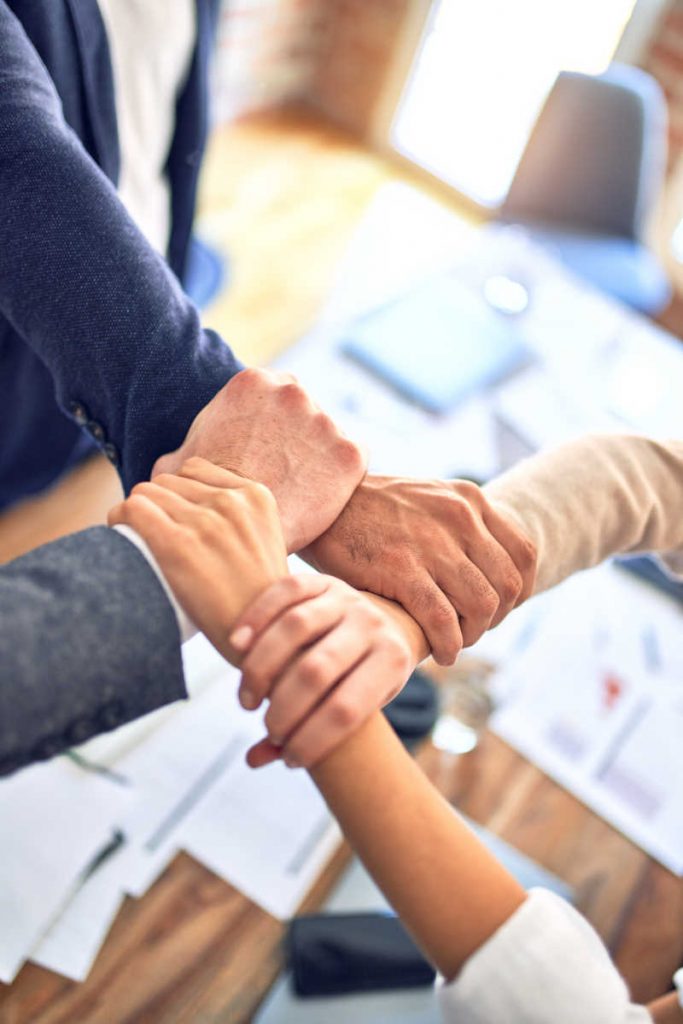 Early success is a myth. It lasts for a short period of time and there is no guarantee that it will sustain itself. That is why instead of using shortcuts, stick to your core values and take your business to great heights.
15. Research And Repeat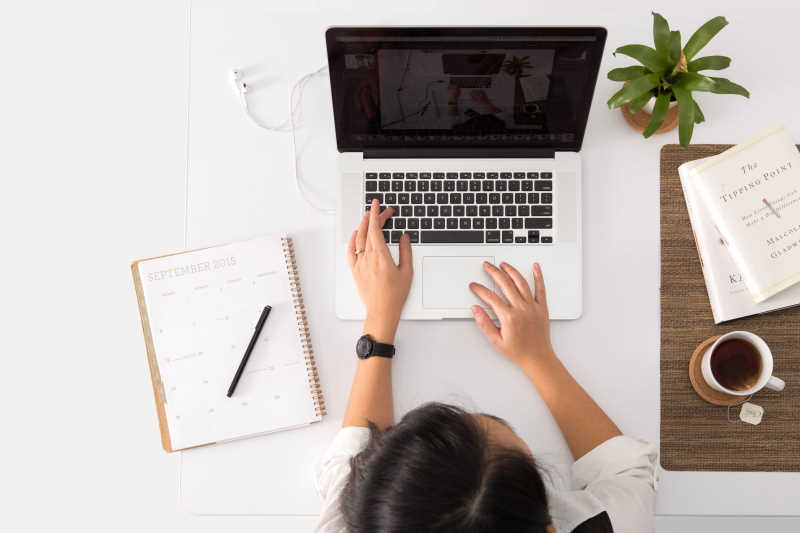 Last and the most important tip is to keep researching about the new prospects in your business area. It is crucial to make your business successful.
Conclusion
Every business owner wants their business to reach great heights. But only a few of them know how to actually do it. Running a business is not an easy task. It requires years of hard work and continuous efforts. Also, you need to learn and unlearn facts.
Therefore, to make your business successful and to make it sustain that success, you need to be well informed. Also, you must be aware of the current business scenario of your respective sector. Just follow these steps and see your business become successful.
How to use Google Analytics Enhanced Ecommerce features to gain more customers
Get up to 30%* off! Get going with GoDaddy!
As a business owner, you may be wondering how customers are engaging with your ecommerce website. Are they enjoying the products you have to offer or is there more you could be doing to help boost online sales? With Enhanced Ecommerce Reports in Google Analytics (GA), you have the ability to analyze sales reports and monitor consumer behavior for different products you sell online. Utilizing these reports strategically will allow you to build and improve your business over time.
The best way to utilize Enhanced Ecommerce Reports will depend on:
What questions you want answered
The reports you want to use to research data
What you want to do with the info you collect
The goals you want to set and how to optimize and reach them
Additionally, Enhanced Ecommerce Reports help you drill down into purchase and transaction data for your business.
Examples of things you can research include:
Product and transaction data
Average order value
Ecommerce conversion rate
Time to purchase and more
Below, we'll discuss how your business can benefit from this information. Plus, run through a breakdown of the different features you can use to forecast goals and gain more customers.
Related: Using Google Analytics and Google Search Console to find out what's bringing people to your website
What businesses benefit from Enhanced Ecommerce features?
There are two types of Ecommerce Reports that GA supports: Standard and Enhanced. The Standard version is the original tracking report and is helpful if you only need data that occurs after purchases are made (aka the end of the sales funnel). Many startups and smaller businesses begin with this option first, then move up to Enhanced Ecommerce later on.
Businesses that want to track the entire customer journey, from beginning to end, should look no further than Enhanced Ecommerce Reports.
These reports do everything that Standard Ecommerce Reports do, but with a much wider scope of information.
You can drill down into specific questions like:
How many people are viewing your product details page?
What stage of the journey are people abandoning their carts?
Are your coupons and promotions generating a healthy amount of revenue?
Typically, larger and more advanced ecommerce businesses benefit more from these reports since they have a wider range of products.
It allows them to see where they can optimize their product listings, marketing investments, checkout process and more.
It's important to note that enabling Enhanced Ecommerce features requires resources and planning to get started. It's the main reason why businesses with a limited budget often opt for the Standard version first.
You can learn more about Standard Ecommerce Reports here to see if it's right for you.
How to enable Enhanced Ecommerce reporting
While having this amount of information at your fingertips is great for business, it does require a more advanced understanding of technical know-how (like coding and javascript). This is because you'll need to implement tracking codes for every page of your site that you want to track.
Additionally, only select third-party ecommerce platforms (WooCommerce included) can integrate with the Enhanced Ecommerce Plugin.
So, hiring an experienced web developer to help run things more smoothly (and efficiently) is a major recommendation here.
But if you have the technical chops to DIY it yourself, you can reference this handy guide from Neil Patel to get started.
Once all the coding and page tracking is in place, you can then turn on the Enhanced Ecommerce view within GA by going to Admin > Ecommerce Settings (in the "View" column). Google also has a detailed step-by-step guide you can reference to easily accomplish this.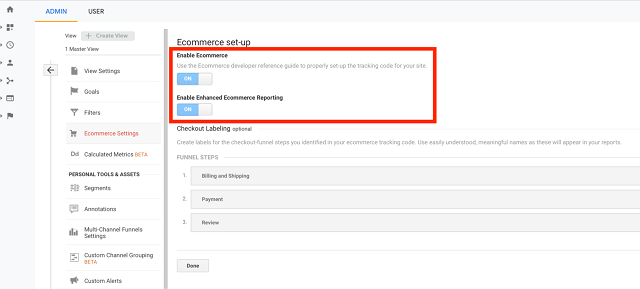 If you're just beginning, you can also experiment with a demo GA account to get a feel for how it works. Note that you'll need to be using the Universal Analytics version of GA to follow along. But it's good practice to browse through the different features to see if it's the right move for your business.
A quick breakdown of the Enhanced Ecommerce Reports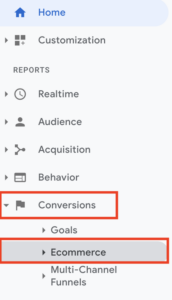 Now that we know the pros and cons of this plugin, let's dive into the specific reports it has to offer. You can navigate to the Enhanced Ecommerce Reports by clicking the "Conversions" tab in the GA menu on the left and then scrolling down to "Ecommerce."
Overview Report
In the "Overview" section, you'll start out with a dashboard that shows the following information:
Revenue & conversion rates
Transactions
Marketing (campaigns, promotions, coupons, affiliation)
Product performance (top sellers/low sellers)
You can think of this page as a type of business health report, along with additional data on how your users are interacting with your page.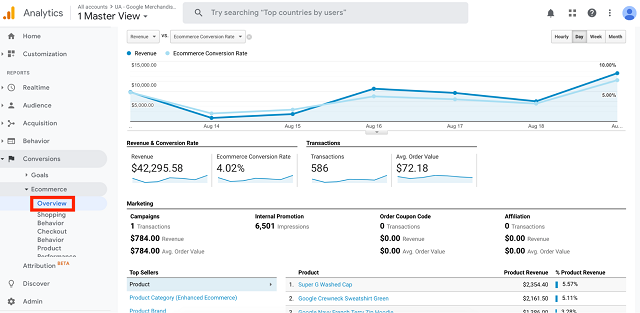 Shopping Behavior Report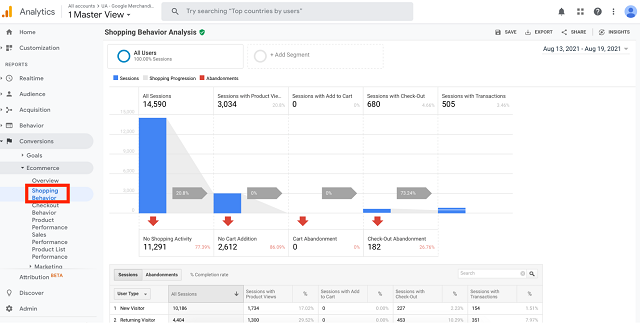 The Shopping Behavior Report is where you'll go when you want to see how your customers are moving along the sales funnel. It'll provide details on how your new and returning visitors are interacting with your site, based on sessions coming from:
Product views: High product views with low checkout rates could indicate you need to better optimize your product listings. Work with your content team to see how you can make your listings better with added tutorials, videos or reviews.
Add to cart: A high add-to-cart rate with a low checkout rate could signify an issue with your pricing. Work with your marketing department to draft up better promos and check out competitor pricing to see if you need to make some adjustments.
Checkout: If your checkout rate is low, you may need to optimize the checkout process better. Work with your web developer to make the process easier and more convenient for customers to use.
These three indicators will help you get a better sense of where your users are getting stuck in the customer journey. Use the data you collect here to set goals for your team and overall business.
Related: 10 tactics to turn impulse shopping into stone-cold sales
Checkout Behavior Report
The Checkout Behavior Report is similar to the Shopping Behavior Report, except that it concentrates more on the different stages of your checkout process. You can use this data to see what stage of the checkout process your users are abandoning their carts.
Most ecommerce businesses have multiple steps for customers to fill out before their transaction is complete. But it's possible your audience may prefer a single-page method, too. You can work with your developer to configure customized labeling for each of your checkout steps under Admin > View > Ecommerce Settings.
Possible points of interest to keep an eye on include:
URL issues: Unwarranted redirects or page links that look untrustworthy can dissuade a customer from following through on a transaction. Ensure that all your links are working properly and optimize your checkout pages so that customers know your site is safe to use. GoDaddy Payments offers streamlined verification and advanced encryption to protect you and your customer's personal data.
Payment pages: If you're noticing a high abandon rate within your payments page, it could mean it's time to analyze how efficient it is. Opt for features that make the process more convenient with things like one-click pay or seek out mobile-friendly solutions that make the process run smoother on different devices.
Specific customer preferences: The way your audience interacts with your checkout process could be different from how they interact with other ecommerce sites. The best way to tell what works best for your audience is to conduct A/B testing. This could help determine whether your customers prefer things like single or multi-page checkouts.
When in doubt, consult with your web developer and UI/UX team to see how you can better optimize your checkout process using the data collected from this report.
Product Performance Report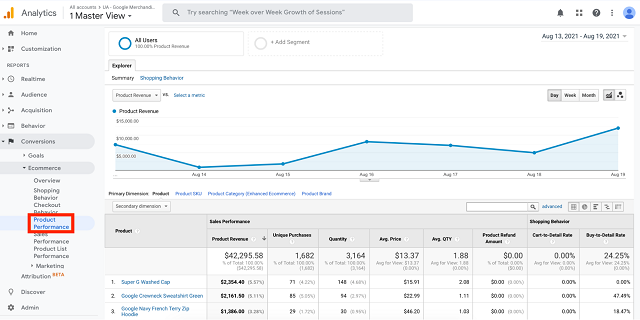 The Product Performance report is a great way to see how well your products are doing when it comes to sales and customer interaction. You'll notice the report is separated by Sales Performance and Shopping Behavior metrics.
Sales Performance
Metrics under this category will give you a sales breakdown by product, SKU, category or brand. You can find and toggle these different views in the Primary Dimension bar under the graph at the top.
Each view will give you information using the metrics below:
Product revenue
Unique purchases
Quantity
Average price
Average quantity
Product refund amount
If you want to dive a little further, you can add a Secondary Dimension using the dropdown menu under the Primary Dimension bar.
This will serve as a type of filter that shows you other insights like:
What landing pages are bringing in the most product sales?
Which devices (mobile vs. desktop) are customers using most to buy certain products?
How effective are your campaigns with promoting products?
Use this information to help you prioritize the areas that can increase your conversion rate most.
Shopping Behavior
This category of metrics will show you the number of customers that are adding products to their carts compared to the number of people finishing their purchase.
These two metrics are categorized by:
Cart-to-detail rate
Buy-to-detail rate
The average percentage at the top of each column is a good indicator to use as a reference when looking at the numbers for each product. GA will automatically show you a list with the best performers at the top. But if you want to view products with lower than average numbers, you can add a filter by clicking the Advanced button near the top of the metric columns.
For more information on filters, check out this GA tutorial that breaks it down even further.
Sales Performance Report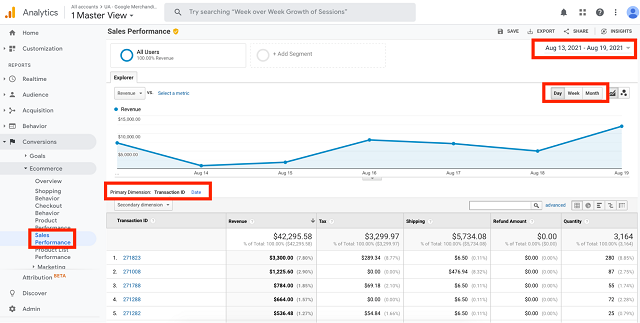 The Sales Performance Report is what you'll use when you want to track your sales over a specific time period. You can customize the date range you want to look into by clicking the dropdown menu in the upper right corner. Below the dropdown menu, you'll have options to view the visual graph based on day, week or month.
This information will help you get a sense of sales based on two dimensions:
Transaction ID: This represents the purchase information from a specific transaction. It's typically linked to your ecommerce shopping platform and works in tandem with your CMS.
Date: Sorting this report by date will automatically show you the dates with the highest sales.
Clicking either the Purchase ID or Date number will show you the revenue and quantity metrics of products sold within that transaction or date.
When you're in the main summary page, you'll view other metrics like:
Revenue
Tax
Shipping
Refund Amount
Quantity
You can use this report to pinpoint high transaction dates or dates with high peaks of sales in certain products (like seasonal items). This will allow you to concentrate your marketing efforts (think coupons and promotions) towards those specific areas.
However, you can also use this report to help you target the lower trending sales by switching up your product offerings or branching out to new markets (going global can help).
Product List Performance Report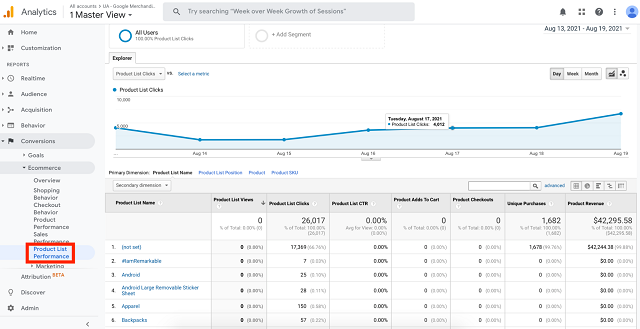 The Product List Performance report helps you view data for specific groups or categories you have listed for products on your ecommerce website. This snapshot allows you to view which products are performing well and which ones could benefit from additional optimization.
Like the Checkout Behaviour report, you can work with your web developer to customize your groupings the way you see fit.
Here are three different ways most ecommerce businesses tend to group their products:
Categories: Brands can separate a wide range of products into categories that are typically found within a navigation menu. For example, a fashion brand might categorize its products by handbags, dresses, and shoes.
Search results: You can create a list that categorizes all the products that show up whenever someone types specific keywords into a query.
Related products: This list can be made to represent add-ons or suggested items under a product details page.
Once you have your lists configured the way you want them, you can then compare your top performers against your low performers using specific filters in the advanced settings.
Why it all matters
Setting up the Enhanced Ecommerce plugin takes a bit of time and money, but it's well worth the investment in the long run.
The reports found within Enhanced Ecommerce will give you a wide scope of information that tracks the entire customer journey.
It's filled with insight on areas of opportunity for your business, along with key areas of success.
Remember, anything that makes the customer experience more convenient and user-friendly will help boost your overall sales and conversion rates.
Do your research, analyze the results, and work with your team to tackle goals that can help grow your ecommerce business successfully.
The post How to use Google Analytics Enhanced Ecommerce features to gain more customers appeared first on GoDaddy Blog.
Tips from Google to make the most of the 2021 holiday shopping season
Get up to 30%* off! Get going with GoDaddy!
Before looking ahead to this holiday shopping season, let's take a quick look back at 2020, and what a year it was. Amid all the challenges came new opportunities and unprecedented growth for ecommerce. Emerging data offers insights into shifting consumer behavior and its positive impact on ecommerce.
The pandemic definitely triggered a shift to more online shopping. In fact, online sales in early spring of last year exceeded sales during the 2019 holiday season by 7%. Additional research shows ecommerce growth on hyperdrive, with 10 years of growth happening in just three months.
There's more good news for online retailers: 39% of consumers say they're buying more online now than they were a year ago. And 81% of consumers in surveyed countries across the globe say they've discovered new brands online during during COVID-19.
It's clear that 2021 will continue to be a year of peak demand, making it a critical time to connect with your shoppers. That's why it's more important than ever for your business to be discoverable online this holiday season with help from GoDaddy and Google.
Get ready to reach more shoppers online
People shop across Google more than one billion times each day, searching for products just like yours. Don't miss the opportunity to connect with customers when and where they're looking to make their holiday purchases.
With GoDaddy's new Google channel, you can easily add your products to Google for free and promote them with a Smart Shopping campaign to drive traffic to your GoDaddy online store.
3 ways Google can help you prep for peak moments
Use these three free Google tools to gain greater insights into the current consumer mindset as shoppers gear up for the 2021 holiday season.
1. Explore what the world is searching for with Google Trends
Google Trends lets you see in almost real-time what people are — or aren't — looking for across Google Search, YouTube, Google Shopping, and Google Images. You can pinpoint where there's growing interest in products and search terms to guide you in selecting which products to promote. Take new information about what your target market is searching for and incorporate these topics into your SEO and content marketing strategy.
2. Discover what shoppers are looking for
Most shoppers today are doing more research before purchasing.
Shopping Insights gives you information on what people are searching for on Google, related to products and brands.
It's a guide filled with articles, data, and insights that can help you navigate three critical steps in today's shopping journey: inspiration, research, and purchase.
3. Evaluate your retail website with Grow My Store
As people spend more time online, they have higher expectations from ecommerce websites and apps. With Grow My Store, you can analyze the customer experience on your site and pick up practical tips for how to improve. You can also see how your site stacks up against retailers in the same industry and find insights on market and consumer trends to help reach new customers.
With this holiday season ramping up, make sure to position your online business in the right spot with help from GoDaddy and Google.
The post Tips from Google to make the most of the 2021 holiday shopping season appeared first on GoDaddy Blog.