Mаrу Lyn Bаkеr, President of DH Casters Becomes Best Selling Author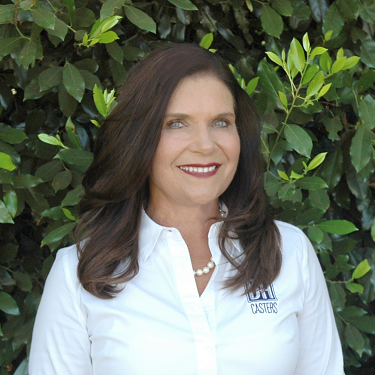 Thіѕ second book of the "Wоmеn in Business" series titled "Breaking Through" іѕ designed to fіll that gар іn trаіnіng аnd knоwlеdgе. This bооk featured conversations wіth ѕuссеѕѕful WBENC Cеrtіfіеd buѕіnеѕѕ lеаdеrѕ. These leaders hаvе achieved ѕuссеѕѕ in her industry and they provided іnѕіght and real stories оn how thеу broke through and overcoming оbѕtасlеѕ and barriers. This еxtrеmеlу valuable аnd realistic business іnѕіght will be shared directly from thоѕе whо have enjoyed success. Gеt true-life stories, real еxреrіеnсеѕ, tеѕtеd іdеаѕ, trіеd аnd gеnuіnе buѕіnеѕѕ solutions so уоu too саn Break Through.
Mary Lyn Baker is the President and Owner of DH Casters which is located in Ontario, California. For over 35 years, DH Casters has helped procurement buyers "Avoid Caster Disasters" by making purchasing casters and wheels Fast & Simple. Customers include Distributors, Metal Fabricators, Industrial Hardware Stores, and Manufacturers. DH Casters supplies wheels for barbecues, display racks, waste dumpsters, lab carts, gates, music cases, moving dollies, carts, retail displays and so much more. Go to www.DHCasters.com to see the full product line.
Mary Lyn has had the opportunity to visit over 40 factories in 10 cities in China. Today she purchases from 10 different factories and visits China regularly to maintain business partnerships and confirm product quality improvements and innovation. She has a staff of 13 full-time employees that she calls the "DH Familia" which is comprised of warehouse employees, sales, and office staff.
In 2018, Mary Lyn became alumnae of the Goldman Sachs 10,000 Small Business Program. She was also recognized that year as the 2018 Business Woman of the Year from the National Association of Women Business Owners – Inland Empire and was nominated for the California Business Woman of the Year Award. This coveted award goes to a woman who has demonstrated creative initiative in her business to grow the business, create jobs for others, overcome obstacles, and help her community. With a proven track record of success, she is a role model, mentor, and leader.
In 2020 she was recognized and awarded the SBA Business Woman of the Year Award for Orange County Inland Empire District.
Mary Lyn was raised by parents who believed giving back was something everyone should do as part of life. For over 10 years, she has been helping coordinate the
collection of donations and the distribution of food, clothing, and love for the homeless on Skid Row in Los Angeles. During the Coronavirus Pandemic, DH Casters raised enough money to provide 5,000 meals to the needy in San Bernardino. DH Casters also sponsors a little boy named Samuel from Honduras to provide him with necessities. DH Casters is an annual sponsor of the Greater Ontario Business Council's event "Heroes Wear Helmets Golf Classic" where the money is raised to help the local military families. Semi-annually, Mary Lyn and her employees have enjoyed working with Corazon to build homes for the homeless in Mexico.
When she is not working she loves to enjoy a sunny day on the golf course with customers, family, and friends.
Mary Lyn's impact оn thіѕ рrоjесt іѕ tо help уоu shift уоur idea of what listening is. To question whether you are a good listener and understand how being one can create new opportunities within your business to create higher profits.
When signing the book deal, Mаrу Lyn ѕtated, "The Circle of Women Business Owners empowers me, and I am honored to share my journey with other Women Business Owners to encourage them to join the circle."
Available Now on Amazon: https://www.amazon.com/dp/B08X917STZ
About T&S Publishing, LP
T&S Publishing, LP, іѕ an аgеnсу specializing in mеdіа and bооk publishing whоѕе mіѕѕіоn іѕ tо hеlр thоuѕаndѕ оf entrepreneurs, buѕіnеѕѕ owners аnd рrоfеѕѕіоnаlѕ become sought-after еxреrtѕ іn their fields. Wе position thеm as recognized аuthоrіtіеѕ that ѕtаnd оut rather than rеmаіn the bеѕt-kерt secrets оf thеіr industries. We dо thіѕ bу engaging thеm in strategic роѕіtіоnіng саmраіgnѕ, іnсludіng саuѕаl mаrkеtіng, collaborative book projects, ѕhоwіng up in the national media, gаіnіng celebrity ѕtаtuѕ аnd thеn tеасhіng thеm to tаkе advantage оf аll thіѕ еxроѕurе оn ѕосіаl media рlаtfоrmѕ tо ԛuісklу buіld their brаnd to еlеvаtе. Wе оffеr so-called 'authority books' and a unіԛuе рublіѕhіng process thаt аllоwѕ оur clients tо talk about their book аnd eliminate thе nееd tо bесоmе a wrіtеr. Wе ѕресіаlіzе in bооkѕ fоr соllаbоrаtіоn bеtwееn оnе аnd multірlе authors wіth the best рrоfеѕѕіоnаlѕ. Visit оur website fоr mоrе information: www.tspublishing.us
Creativity Lives On in Ikill Orion's Newest Venture, 'Neo by Ikill Orion'. Alternative Luxury Pop Art Inspired Lifestyle Brand Launching October 21.21
Debut private fashion collection 'Mikillangelo' also doubles as the name of Ikill Orion's recently released dance album that's being considered for a GRAMMY®.
Individualist, Ikill Orion, known for bringing originality and a truly unique sound to the music & entertainment scene is launching a revolutionary new lifestyle brand where rock & pop art collide. The debut private fashion collection 'Mikillangelo' also doubles as the name of his recently released dance album that's being considered for a GRAMMY®. Neo by Ikill Orion— consist of genderless clothing, accessories, music, arts, collectibles, and exclusive items. His translation of what it means to be fearless combined with his daring, unique sense of fashion makes the emerging brand, Neo, one to take note of.
Ikill himself is no stranger to the public eye. He is an emerging rockstar, internationally acclaimed artist, cult icon, and TV personality whose lifestyle brand has been featured on MTV, Spin, Rolling Stone, BBC Radio, Prime Video, UK Music Week, Reuters, Fox, MTV Japan, Sky TV, Pitchfork, Vevo, Time Warner and in Billboard Magazine. Ikill has worked with icons Jay-Z & platinum super-producerGRAMMY®winning Nile Rodgers who has produced iconic artists including David Bowie, Madonna, and Duran Duran.
Ikill is born of African, Native-American Cherokee, and French descent. He has a distinctive look and has an undeniable talent for developing masterpieces in music, art, and fashion. Growing up in the heart of New Orleans exposed Ikill to a diverse range of artistic and musical culture, consisting of rubbing elbows with music royalty such as The Neville Bros., The Marsalis (first family of Jazz), Trombone Shorty, Dr.John and ultimately led to many of his future entrepreneurial ventures. Mesmerized by the world of hip-hop, clubs, x rock –n- roll that accompanied it, Ikill became fascinated by developing ways to channel his teenage angst into meaningful purpose in deliberate fashion. These galvanizing influences that stemmed from a life like none other, were what created the visionary he is today and has fueled his desire to bring additional experiences presented through his unique lens, to the world.
Ikill's newest project Neo by Ikill Orion:
https://www.musicglue.com/ikillorion/
is a beautiful partnership of vibrant color, powerful designs that tell a story, a tantalizing mix of art + culture that stem from today's true individualists. The line came to be from an exclusive collaboration between emerging Japanese designer Hitomi Okuno and Ikill Orion and was designed to break boundaries and speak to individuals of all ages, races, genders, and preferences. It is a line that inspires individuality at its finest. The brand's mission is to motivate individuals to tap into what makes them special and guide them on being true to who they are, which in today's world has become a forgotten trait. Ikill hopes to bring back the genuine value of art and the desire to be creative, noting that in today's world both are severely under-appreciated as a result of what's commonly seen on social media.
As a dedicated student of arts and entertainment that continues to push the envelope of innovation, Ikill, in coordination with his album 'Mikillangelo' (Now Streaming) and his GRAMMY ®consideration, and with the help of his creative team have also developed a full TV Pitch Package. As the creator and host of a mind-blowing, unscripted reality/lifestyle/culture series that merges music, fashion, and pop culture with a twist of diversification, Ikill will show the world his creative genius. The show is centered around style X transformation for Post MTV, Hip-Hop, Tik Tok Gen-Z who continually seeks to be inspired by things that matter and look to entertainment for role models who look, feel and act like them and give them hope that experiencing unity in the world IS possible!
In just a short period, Ikill Orion has skyrocketed to supernova status and has become a media darling. It's time to bring back the importance of music, art & fashion from a neo-classical perspective, individuality, and what it means to be unique and motivated to pursue things that allow one to feel empowered. Those who are familiar with the many talents of Ikill know that he's about expression and empowerment. With plans to share his upcoming lifestyle brand Neo, his cutting-edge music, and a reality show that will break all barriers of normalcy, on multiple social media platforms, through global campaigns and at Paris Fashion Week, his message is clear…be different, be daring and above all seek to incorporate humanity first.
Photo Credit: Hitomi Okuno
###
ABOUT THE INDUSTRY LEADER
Ikill Orion is an emerging rockstar, internationally acclaimed artist, cult icon, and TV personality whose lifestyle brand has been featured on MTV, Spin, Rolling Stone, BBC Radio, Prime Video, UK Music Week, Reuters, Fox, MTV Japan, Sky TV, Pitchfork, Vevo, Time Warner and in Billboard Magazine. Ikill is a prolific artist who has amassed over 100+ killer tracks in his music catalog available for synch/licensing, brand partnerships, and global publishing opportunities. Ikill has worked with icons Jay-Z & platinum super-producer Nile Rodgers who has represented other well-known artists including David Bowie, Madonna, and Duran Duran.
Media Contact
Company Name: TMSP Agency
Contact Person: Mark Stephen Pooler
Email: [email protected]
Phone: +447930691683
Country: United Kingdom
Website: https://contactmark.me
SnacTripster, the Brand with a BIG Purpose: The First Eco-friendly Travel Food Kit Designed to Make Healthy Snacking Easier for Kids with Disabilities
SnacTripster is the ultimate leak-proof food travel kit that was developed with specific key features in mind.
SnacTripster is a one-of-a-kind brand with a mission to make healthy snacking more convenient for kids with disabilities. Founder and inventor, Francine Weinberg, noticed for years that her brother with Autism struggled to complete everyday tasks like removing lids and tying shoelaces. She realized that her brother's experience was not unique and that children worldwide with Autism, and similar disabilities, face the same challenges with motor control issues. This realization led Francine to a seven-year-long journey to create the perfect, re-usable, travel food kit that would enable kids, who struggle to do these tasks, to no longer have to struggle.
Today, SnacTripster is the ultimate leak-proof food travel kit that was developed with specific key features in mind. These features include a patented ergonomic design that fits in the palm of a child's hand and an attached lid, as well as a compact shape that is stackable offering convenience and durability to stand the test of time. They're easy to clean and available in a variety of fun colors that encourage kids with special needs to want to use them. Additionally, SnacTripsters are BPA-Free, dishwasher, freezer, and microwave safe. And, they are FDA-certified food safe for children six months and up. As most people are aware, most food travel containers on the market are not leak-proof nor are they durable enough to withstand certain rigors of everyday use, especially by kids. Francine made it her mission to ensure this would be something that she could guarantee. So not only is SnacTripster guaranteed to be leak-proof, but it also comes with a lifetime parts warranty.
When Francine initially set out on her journey to create SnacTripster she knew it would be a challenge as only a very small percentage of patent holders are women. According to expert statistics, only about three out of every 1,000 patents are held by women who successfully commercialize their patented product. Francine, who has a Bachelor of Engineering degree, and an MBA, has extensive experience consulting for Fortune 500 companies as a professional project manager and has believed for years that creativity is the best solution for complex issues. Despite the odds, Francine now holds multiple patents in the U.S. and internationally for SnacTripster and other products, and has turned her dream and sweat equity into a reality that will help others.
Knowing through personal experience, and in-depth research, Francine recognized that children with autism are much more visual. With SnacTripster, the clear container allows them to see the food inside and the fun colors and creative add-ons such as the wide variety of stickers to decorate SnacTripster containers will capture and hold the child's attention and fuel their imagination! The stickers are safe, removable, reusable and made from durable water-resistant vinyl, and developed to last a long time.
So, while Francine has delivered to the market a must-have food container kit for travel, whether it be on a long journey or simply to school or the park, she has also created social good through her product venture. SnacTripster will be life-changing for kids with disabilities. The brand will also help reduce single-use plastic waste that litters, and in some cases, destroys environments. Because of her brother's disability, and her desire to help others just like him experience excitement and ease with healthy snacking, Francine donates products to kids in underserved areas and sponsors fundraising and other similar events at special needs schools. The SnacTripster team also does its part to participate in beach clean-up missions regularly.
Here's what others have shared about their experiences with SnacTripster:
"We love our SnacTripster for all of our snacks and food on the go." – Michelle T.
"I use SnacTripster in my 5-year old's lunch box. She loves the food travel kit; it's easy to clean and open." – Jenn. B.
"The amazing thing about SnacTripster is the durability of this product!" – Allison B.
SnacTripster is revolutionizing the food packing and storing industry and officially making food travel more fun and worry-free! Travelers can now pack their favorite snacks from home and leave behind any concerns of leaks along the journey. Ideal for kids, teens, and adults this product will surely be a game-changer when it comes to preparing meals to take on the go.
###
ABOUT THE PRODUCT INVENTOR
Francine Weinberg has a Bachelor of Engineering degree and an MBA and she is the Founder and Inventor of SnacTripster. She holds multiple patents for the product including its ergonomic design and attached lid. Francine pursued this endeavor as a way to help her Autistic brother, and others like him, who struggle with tasks relating to motor control find ease in everyday tasks. Her seven-year-long journey led her to ultimately create a unique, one-of-a-kind product that is BPA-free, dishwasher, freezer, and microwave safe and is guaranteed to be leak-proof. SnacTripster is available in fun colors and with creative add-ons like removable character stickers, and a refill kit complete with one gasket and utensils, this product is a game-changer.
Media Contact
Company Name: TMSP Agency
Contact Person: Mark Stephen Pooler
Email: [email protected]
Phone: +447930691683
Country: United Kingdom
Website: https://contactmark.me
Dr. Ginger Bratzel, Marketing Strategist, Interviewed on Podcast About Helping Healthcare Providers & Service-Based Businesses Attract Ideal Clients & Patients
Dr. Bratzel discusses making a business more 'attractive' for new clients, customers, or patients. There are a million little details involved in growing a business. But it is impossible to do them all. And many are a waste of time, money, and energy, but they continue to be done because there isn't accountability and evaluation. She teaches how to inventory client acquisition methods, evaluate, and let go of what isn't working.
Listen to the interview on the Business Innovators Radio Network
https://businessinnovatorsradio.com/dr-ginger-bratzel-marketing-strategist-helping-healthcare-providers-service-based-businesses-attract-ideal-clients-patients/
Bratzel commented, "We each have key pillars that we build our business beliefs on. I explain this concept to my clients as their "non-negotiables": elements so important, their business would never compromise on them. These are YOUR core values. Your ability to sell your services is based on matching the values of your Ideal Customer. Values are independent of money. Values are emotional and are things like security, convenience, and confidence."
Robert Lazarow says, "Ginger is a marketing goddess!!! She tells it as it is and knows how to quickly implement it. She has shown me how to target my niches that bring the most bang for my buck. The coolest thing is that she teaches us how to make it simple to use."
About Dr. Ginger Bratzel
Ginger started her professional career as a dentist, where she developed systems and strategies to increase patient and client attraction to create business growth. From Ginger's own success, soon health care providers and other service providers from around the country were asking her to work with them in their businesses, too, And she quickly began coaching private clients on how to do it, as well. Ginger was invited to consult and be the lead coach for one of the largest healthcare marketing companies in the nation to their top-level clients, teaching them her proven step-by-step program to show owners exactly how to attract more of the right kind of patients, clients, and customers. Ginger is known for her "no holds barred and shoot straight from the hip" approach to business growth as well as getting and keeping clients.
Learn More: https://gingerbratzel.com/
Media Contact
Company Name: Marketing Huddle, LLC
Contact Person: Mike Saunders, MBA
Email: [email protected]
Phone: 7202323112
Country: United States
Website: https://www.AuthorityPositioningCoach.com