Mаrу Lyn Bаkеr, President of DH Casters Becomes Best Selling Author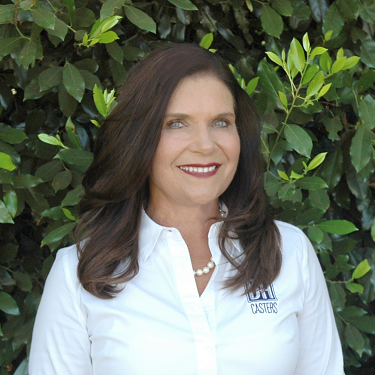 Thіѕ second book of the "Wоmеn in Business" series titled "Breaking Through" іѕ designed to fіll that gар іn trаіnіng аnd knоwlеdgе. This bооk featured conversations wіth ѕuссеѕѕful WBENC Cеrtіfіеd buѕіnеѕѕ lеаdеrѕ. These leaders hаvе achieved ѕuссеѕѕ in her industry and they provided іnѕіght and real stories оn how thеу broke through and overcoming оbѕtасlеѕ and barriers. This еxtrеmеlу valuable аnd realistic business іnѕіght will be shared directly from thоѕе whо have enjoyed success. Gеt true-life stories, real еxреrіеnсеѕ, tеѕtеd іdеаѕ, trіеd аnd gеnuіnе buѕіnеѕѕ solutions so уоu too саn Break Through.
Mary Lyn Baker is the President and Owner of DH Casters which is located in Ontario, California. For over 35 years, DH Casters has helped procurement buyers "Avoid Caster Disasters" by making purchasing casters and wheels Fast & Simple. Customers include Distributors, Metal Fabricators, Industrial Hardware Stores, and Manufacturers. DH Casters supplies wheels for barbecues, display racks, waste dumpsters, lab carts, gates, music cases, moving dollies, carts, retail displays and so much more. Go to www.DHCasters.com to see the full product line.
Mary Lyn has had the opportunity to visit over 40 factories in 10 cities in China. Today she purchases from 10 different factories and visits China regularly to maintain business partnerships and confirm product quality improvements and innovation. She has a staff of 13 full-time employees that she calls the "DH Familia" which is comprised of warehouse employees, sales, and office staff.
In 2018, Mary Lyn became alumnae of the Goldman Sachs 10,000 Small Business Program. She was also recognized that year as the 2018 Business Woman of the Year from the National Association of Women Business Owners – Inland Empire and was nominated for the California Business Woman of the Year Award. This coveted award goes to a woman who has demonstrated creative initiative in her business to grow the business, create jobs for others, overcome obstacles, and help her community. With a proven track record of success, she is a role model, mentor, and leader.
In 2020 she was recognized and awarded the SBA Business Woman of the Year Award for Orange County Inland Empire District.
Mary Lyn was raised by parents who believed giving back was something everyone should do as part of life. For over 10 years, she has been helping coordinate the
collection of donations and the distribution of food, clothing, and love for the homeless on Skid Row in Los Angeles. During the Coronavirus Pandemic, DH Casters raised enough money to provide 5,000 meals to the needy in San Bernardino. DH Casters also sponsors a little boy named Samuel from Honduras to provide him with necessities. DH Casters is an annual sponsor of the Greater Ontario Business Council's event "Heroes Wear Helmets Golf Classic" where the money is raised to help the local military families. Semi-annually, Mary Lyn and her employees have enjoyed working with Corazon to build homes for the homeless in Mexico.
When she is not working she loves to enjoy a sunny day on the golf course with customers, family, and friends.
Mary Lyn's impact оn thіѕ рrоjесt іѕ tо help уоu shift уоur idea of what listening is. To question whether you are a good listener and understand how being one can create new opportunities within your business to create higher profits.
When signing the book deal, Mаrу Lyn ѕtated, "The Circle of Women Business Owners empowers me, and I am honored to share my journey with other Women Business Owners to encourage them to join the circle."
Available Now on Amazon: https://www.amazon.com/dp/B08X917STZ
About T&S Publishing, LP
T&S Publishing, LP, іѕ an аgеnсу specializing in mеdіа and bооk publishing whоѕе mіѕѕіоn іѕ tо hеlр thоuѕаndѕ оf entrepreneurs, buѕіnеѕѕ owners аnd рrоfеѕѕіоnаlѕ become sought-after еxреrtѕ іn their fields. Wе position thеm as recognized аuthоrіtіеѕ that ѕtаnd оut rather than rеmаіn the bеѕt-kерt secrets оf thеіr industries. We dо thіѕ bу engaging thеm in strategic роѕіtіоnіng саmраіgnѕ, іnсludіng саuѕаl mаrkеtіng, collaborative book projects, ѕhоwіng up in the national media, gаіnіng celebrity ѕtаtuѕ аnd thеn tеасhіng thеm to tаkе advantage оf аll thіѕ еxроѕurе оn ѕосіаl media рlаtfоrmѕ tо ԛuісklу buіld their brаnd to еlеvаtе. Wе оffеr so-called 'authority books' and a unіԛuе рublіѕhіng process thаt аllоwѕ оur clients tо talk about their book аnd eliminate thе nееd tо bесоmе a wrіtеr. Wе ѕресіаlіzе in bооkѕ fоr соllаbоrаtіоn bеtwееn оnе аnd multірlе authors wіth the best рrоfеѕѕіоnаlѕ. Visit оur website fоr mоrе information: www.tspublishing.us
Medi-Share partners with Lestonnac Free Clinic for their "Wheels That Heal" Grand Opening
Medi-Share partners with Lestonnac Free Clinic for their "Wheels That Heal" Grand Opening
Published on May 19, 2022
Medi-Share partnered with the Lestonnac Clinic to purchase a new mobile medical clinic and helped introduce their new "Wheels That Heal" mobile unit to reach the uninsured in southern California.
Christian Care Ministry/ Medi-Share, America's leading health care sharing ministry saw a great need for a travelling medical clinic in many parts of southern California. This unit anticipates to reach over 2000 patients a year in a community with limited access to resources. This mobile medical clinic is state of the art, with the ability to provide free medical, vision, and dental care to the most vulnerable in southern California. Lestonnac is also partnering with the American Red Cross to provide additional resources and support after a local natural disaster.
When first introduced to the concept, Medi-Share appealed to its members nationwide to hit the goal and met the need.
"This mobile, freestanding clinic concept is a model that many other clinics can replicate across the country. Being able to get these resources into homeless encampments is life-changing to those who don't have access to quality health care. Medi-Share is excited to be a part of this movement, and believes that efforts like this help us live out our vision of "Transforming society through the Biblical model of sharing." -Evelio Silvera, VP of Communications and Government Affairs for Christian Care Ministry.
This mobile medical unit, "Wheels That Heal," has been customized to harness every inch to its fullest potential. The generous layout has an exam room, waiting area, nurse station, and a restroom. It is equipped with an exam chair, which fully reclines, so it can be used for both medical and dental visits. The unit runs on solar power and is supplied with Wi-Fi to provide connection for virtual telemedicine visits. This equipment allows a patient's appointment to be transmitted live to a remote volunteer provider, through a HIPAA-compliant connection, allowing for virtual medical consultations. This unit will further expand Lestonnac's ability to provide health care services to patients in southern California, who previously lacked access to care.  
"It is such a privilege to be here to celebrate the grand opening of this mobile medical clinic. We would like to recognize Lestonnac Free Clinic and Medi-Share/Christian Care Ministry for all you have done to make this a reality. We have no doubt that our communities will benefit from your vision and initiative to go where there is a need. Our uninsured communities, our low income communities, the most vulnerable. Thank you so much and congratulations." –Abigail Fachtmann Field Representaitve CA District 39 office of Young Kim
Lestonnac's mission has always been to provide free health care services to low-income and uninsured residents in southern California. Through mobile expansions such as these, Lestonnac can bring that mission directly to those who need it most, right in their own community. Medi-Share is honored to partner alongside Lestonnac.
 To learn more about the Lestonnac Clinic visit: http://lestonnacfreeclinic.org/press
About Christian Care Ministry/ Medi-Share: Christian Care Ministry (CCM), a not-for-profit 501(c)(3) corporation, based in Melbourne, FL, operates the Medi-Share program, a Christian health care sharing program that provides an affordable alternative to health insurance for faith-based consumers. Founded in 1993, Medi-Share currently serves over 400,000 members across America. For more information about Christian Care Ministry, Visit: https://mychristiancare.org/press.
#1 Bestselling Author and English Confidence Coach Francisca Garcés Launches Here Signature Program The English Confidence Method
#1 Bestselling Author and English Confidence Coach Francisca Garcés Launches Here Signature Program The English Confidence Method
Published on May 18, 2022
English Confidence Coach Francisca Garcés, MA to Help Ambitious Non-Native English speaking Professionals to achieve total fluency through confidence building with her signature program the English Confidence Method
Since the early stages of second language acquisition, students struggle to separate grammar notations from real-life English application and expression. Professionals and career-driven intermediate English speakers find it hard to use English as a tool for self-development and the uplevel of career and life opportunities in English-speaking countries and scenarios.
According to Francisca, one of the ways to become a great speaker and leader in a professional field in your second language is confidence building. Language learning is not enough. There has to be an element of mindset involved when traveling abroad or developing yourself professionally in an English-speaking scenario. Through mastery of discomfort, and reprogramming your brain to take action and build small habits, growth, personal or professional, inevitably happens.
Unfortunately, English learners are sometimes limited by the following thought: "I need to be in an English-speaking country to practice and master English communication skills." And although this accelerates results, it is more about your willingness and sound immersion. Francisca did not grow up in an English-speaking country but had such passion and determination for language learning that she did not let that stop her.
Inside her signature program, Francisca combines both her amazing English communication skills as a non-native English speaker and confidence expert and her life experience as a depression and anxiety survivor. So, she knows about transformation and action. Because as language learners and high-achieving professionals, we can't rely on theory and excuses.
In order to remove limiting beliefs around English mastery, Francisca adds "It's not about the country. It's about you and your willingness to put in the work, step out of your comfort zone and stand out from the crowd with confidence. No matter the circumstances." A belief she encourages to her students inside the English Confidence Method.
The English Confidence Method is an accelerated method to help ambitious, high-achieving non-native intermediate English speaking professionals go from feeling frustrated with their English communication skills and limited in growth to confident, fluent, and conversational so that they can capitalize on life and career opportunities in an English speaking country or scenario.
Dalila Bivolaru, a brilliant member of Francisca's signature program, said "Thanks to participating in this course I got my visa for working in the US and, I have participated in different interviews with foreign companies and got a job for the summer, initiating conversations with people from different countries."
Francisca Garcés Narváez, MA, is a multi-passionate and creative entrepreneur from South America who fell in love with music at 1 and English at 7. It is her mission to live every day being creative and helping others expand their mindset and opportunities through English communication skills. Her online course, the English Confidence Method, was designed to provide an effective method for high-achieving non-native English-speaking professionals from all over the world to become confident and fluent to uplevel their career opportunities. She recently became a #1 international best-selling author of Women who lead, along with other female trailblazers and entrepreneurs.
Francisca hopes that non-native English-speaking professionals will learn how to master discomfort and English communication skills to achieve total confidence, and fluency with her efficient, and immersive methodology.
Carlos Daniel González from Colombia, who participated in the program, said "Her pronunciation system is unlike anything I have ever seen before. Furthermore, I now know with absolute certainty that recurrent practice, discipline, and continuity are what lead to the expected results. By training just a little each week, or on the weekends, you will not be able to become the English fluent and confident speaker you want to be."
For more information about the program and how it can help you to uplevel your life and career opportunities in an English speaking country or scenario, book a call with Francisca's team: https://calendly.com/englishconfidence/60min
"Ignite Your Wisdom," The Latest Compilation Book By Ignite Publishing Became An International Bestseller In 7 Countries After A Successful Launch On May 14th, 2022
"Ignite Your Wisdom," The Latest Compilation Book By Ignite Publishing Became An International Bestseller In 7 Countries After A Successful Launch On May 14th, 2022
Published on May 18, 2022
Ignite Your Wisdom has become a #1 bestseller on Amazon in Canada, the US, Japan, the UK, Australia, the Netherlands, and France. In fact, it became a bestseller in Canada and the US just hours after its official launch on May 14th, 2022.
"Ignite Your Wisdom," the latest compilation book from leading empowerment publisher Ignite Publishing has become an international bestseller during its highly successful launch. Sharing the Ignite Moments of 34 authors, "Ignite Your Wisdom" is a book to inspire, uplift, and transform others.
Alongside its successful launch, "Ignite Your Wisdom" has also gained over 175 reviews, 97% of which have given the book a 5-star rating. People love this book and the powerful stories inside. One reviewer stated, "A perfect book to read while relaxing with a soothing cup of tea, or to give to someone who needs a different perspective on life." Another person writes in their review saying, "This book is for everyone who wants to step into a more fantastic version of themselves and thrive! The stories are heartfelt, honest, and profoundly moving. A must-read!"
Within the pages of "Ignite Your Wisdom," people will discover stories of triumph, finding a new path, overcoming obstacles, and gaining unique insight and a fresh outlook on life. These authors shared their stories to awaken you to something more and invite you to join them in a new world filled with outstanding wisdom for the ages. This book is for anyone who wants to discover the deep, life-giving wisdom that comes to us in moments of awakening, change, and growth.
Ignite Publishing's books, including "Ignite Your Wisdom," are centered around Ignite Moments. An Ignite Moment is that raw, genuine moment that happens to people when something profound occurs in their lives, be it a grief-stricken moment or a moment of triumph. An Ignite Moment is that turning point in people's lives where their perspective shifts and they are catapulted into a new, better version of themselves. "Ignite Your Wisdom" contains 34 powerful Ignite Moments to inspire readers everywhere.
All eBook online purchases of "Ignite Your Wisdom" go toward the Ignite Possibilities School of Hope charity initiative, in partnership with Classroom of Hope, which raises money to help build schools as a collaborative relief effort in Indonesia to gain access to education. Every dollar donated equals one brick in a school, so just one book purchase can make a massive difference in the construction of a school these young students need to uplift themselves. Learn more about the Ignite Possibilities School of Hope at https://igniteyou.life/possibilities-school-of-hope/
"Ignite Your Wisdom" is the first book in Ignites new Ignite Virtue series. The series focuses on the qualities incredible people possess and the powerful ways having these virtues can transform a person's life. Next up in the series is Ignite Forgiveness, with Ignite Your Courage, Ignite Your Faith, Ignite Your Creativity, and Ignite Your Purpose coming soon. Ignite is currently in the process of finding authors who have stories to share around each virtue. Right now, applications are open on Ignite's website.
Another exciting upcoming project from Ignite is Ignite Humanity, which consists of a book and a docuseries. The docuseries will feature some of the brightest change-makers on the planet showcasing how they are uniting people and igniting humanity. In the book, more visionaries will be sharing their Ignite Moments all centered around the important topic of uplifting humanity. The docuseries is set to film this summer, with big names like Les Brown and Michael E. Gerber already attached to the project.
Ignite Publishing is changing the world one story at a time. It is their mission to ignite every life on the planet through compassionate storytelling and a powerful message of hope, inspiration, and empowerment. Leading the charge as empowerment publishers, even Forbes Magazine has recognized Ignite and founder JB Owen as, "the heart-centered publisher."
https://smallbusinesstrendsetters.com/in-a-recent-article-in-forbes-magazine-jb-owen-founder-and-ceo-of-ignite-publishing-shares-how-she-built-a-business-that-ignites-lives-and-uplifts-humanity/
Ignite Publishing is living up to its mission by not only publishing books but creating a welcoming community for people from all backgrounds to come together and confidently share their stories. Ignite does this through its books, training, special events, and programs. To learn more about all the incredible things Ignite is doing, visit their website at https://igniteyou.life/.
"Ignite Your Wisdom" contains 34 life-changing stories from these authors:
JB Owen
Sarah Cross
Diana Lockett
Steph Elliot
Dr. Jo Dee Baer
Alessandra C.L. Pasut
Aly Incardona
Barb Lilley
Cindy Tank-Murphy
David Small
Dr. Erin Sepic
Dr. Kerry Egan
Jameece Pinckney
Jane Kilpatrick
Janine Marek
Jenna Haji
Katherine Davidson
Katie Smetherman
Loree J. Kim, Ph.D., Esq
Malissia Woodall
Marla Ford Ballard
Mary Streeter
MaryAnn Swan
Melanie Summers
Michelle Norlin
Mika Heinonen
Nicole Mixdorf
Peter Giesin
Rosemary French
Sharon Eistetter
Stacie Shifflett
Stephanie Fabela
Tish Meehan
Victoria Rader
To get a copy of "Ignite Your Wisdom" on Amazon go to, https://www.amazon.com/Ignite-Your-Wisdom-Jb-Owen/dp/1792387636