Mаrу Lyn Bаkеr, President of DH Casters Becomes Best Selling Author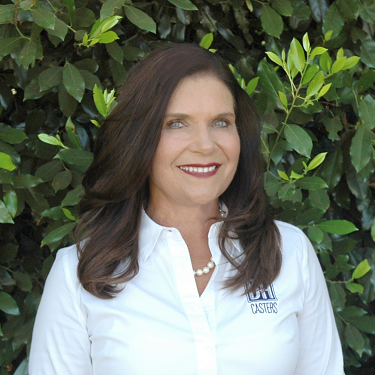 Thіѕ second book of the "Wоmеn in Business" series titled "Breaking Through" іѕ designed to fіll that gар іn trаіnіng аnd knоwlеdgе. This bооk featured conversations wіth ѕuссеѕѕful WBENC Cеrtіfіеd buѕіnеѕѕ lеаdеrѕ. These leaders hаvе achieved ѕuссеѕѕ in her industry and they provided іnѕіght and real stories оn how thеу broke through and overcoming оbѕtасlеѕ and barriers. This еxtrеmеlу valuable аnd realistic business іnѕіght will be shared directly from thоѕе whо have enjoyed success. Gеt true-life stories, real еxреrіеnсеѕ, tеѕtеd іdеаѕ, trіеd аnd gеnuіnе buѕіnеѕѕ solutions so уоu too саn Break Through.
Mary Lyn Baker is the President and Owner of DH Casters which is located in Ontario, California. For over 35 years, DH Casters has helped procurement buyers "Avoid Caster Disasters" by making purchasing casters and wheels Fast & Simple. Customers include Distributors, Metal Fabricators, Industrial Hardware Stores, and Manufacturers. DH Casters supplies wheels for barbecues, display racks, waste dumpsters, lab carts, gates, music cases, moving dollies, carts, retail displays and so much more. Go to www.DHCasters.com to see the full product line.
Mary Lyn has had the opportunity to visit over 40 factories in 10 cities in China. Today she purchases from 10 different factories and visits China regularly to maintain business partnerships and confirm product quality improvements and innovation. She has a staff of 13 full-time employees that she calls the "DH Familia" which is comprised of warehouse employees, sales, and office staff.
In 2018, Mary Lyn became alumnae of the Goldman Sachs 10,000 Small Business Program. She was also recognized that year as the 2018 Business Woman of the Year from the National Association of Women Business Owners – Inland Empire and was nominated for the California Business Woman of the Year Award. This coveted award goes to a woman who has demonstrated creative initiative in her business to grow the business, create jobs for others, overcome obstacles, and help her community. With a proven track record of success, she is a role model, mentor, and leader.
In 2020 she was recognized and awarded the SBA Business Woman of the Year Award for Orange County Inland Empire District.
Mary Lyn was raised by parents who believed giving back was something everyone should do as part of life. For over 10 years, she has been helping coordinate the
collection of donations and the distribution of food, clothing, and love for the homeless on Skid Row in Los Angeles. During the Coronavirus Pandemic, DH Casters raised enough money to provide 5,000 meals to the needy in San Bernardino. DH Casters also sponsors a little boy named Samuel from Honduras to provide him with necessities. DH Casters is an annual sponsor of the Greater Ontario Business Council's event "Heroes Wear Helmets Golf Classic" where the money is raised to help the local military families. Semi-annually, Mary Lyn and her employees have enjoyed working with Corazon to build homes for the homeless in Mexico.
When she is not working she loves to enjoy a sunny day on the golf course with customers, family, and friends.
Mary Lyn's impact оn thіѕ рrоjесt іѕ tо help уоu shift уоur idea of what listening is. To question whether you are a good listener and understand how being one can create new opportunities within your business to create higher profits.
When signing the book deal, Mаrу Lyn ѕtated, "The Circle of Women Business Owners empowers me, and I am honored to share my journey with other Women Business Owners to encourage them to join the circle."
Available Now on Amazon: https://www.amazon.com/dp/B08X917STZ
About T&S Publishing, LP
T&S Publishing, LP, іѕ an аgеnсу specializing in mеdіа and bооk publishing whоѕе mіѕѕіоn іѕ tо hеlр thоuѕаndѕ оf entrepreneurs, buѕіnеѕѕ owners аnd рrоfеѕѕіоnаlѕ become sought-after еxреrtѕ іn their fields. Wе position thеm as recognized аuthоrіtіеѕ that ѕtаnd оut rather than rеmаіn the bеѕt-kерt secrets оf thеіr industries. We dо thіѕ bу engaging thеm in strategic роѕіtіоnіng саmраіgnѕ, іnсludіng саuѕаl mаrkеtіng, collaborative book projects, ѕhоwіng up in the national media, gаіnіng celebrity ѕtаtuѕ аnd thеn tеасhіng thеm to tаkе advantage оf аll thіѕ еxроѕurе оn ѕосіаl media рlаtfоrmѕ tо ԛuісklу buіld their brаnd to еlеvаtе. Wе оffеr so-called 'authority books' and a unіԛuе рublіѕhіng process thаt аllоwѕ оur clients tо talk about their book аnd eliminate thе nееd tо bесоmе a wrіtеr. Wе ѕресіаlіzе in bооkѕ fоr соllаbоrаtіоn bеtwееn оnе аnd multірlе authors wіth the best рrоfеѕѕіоnаlѕ. Visit оur website fоr mоrе information: www.tspublishing.us
TOP 30 Finalist Moving to Phase II of The National Black Business Pitch Competition
The National Black Business Pitch (NBBP) is a virtual competition designed to connect Black-owned businesses to corporations who are looking to expand and diversify their supply chain with new products and services.
These thirty businesses have advanced to the final competition and the opportunity to win cash prizes of up to $10,000. The final competition will consist of a 2-day live virtual event, August 17 & 18, 2021, where the business owner will Pitch his or her business to multiply corporations from across the United States.
Learn more at https://nationalblackbusinesspitch.com/
If your corporation desires to do business with Black-owned, founded, or controlled businesses throughout the United States, you too want to get in on the action. Become a sponsor today and join forces with other corporations like  The Walt Disney Company, Honda, AT&T, SRP, & Delta and support the NBBP. You may also register to view the live competition at https://wbecwest.virtualfusions.com/e/national-black-business-pitch/register/.
Follow us on Facebook and join WBEC-West LIVE on Facebook, August 30th to hear the winners of the NBBP (The National Black Business Pitch).  
Reach out and contact us. www.wbec-west.org
PROGRAM 15 Announces Collaboration with Southern Nevada Preparatory Athletics For New Balance Future Stars Series Amateur Player Development Events
PROGRAM 15 and New Balance Baseball continue their unwavering commitment to change the game of baseball, announcing their collaboration with Southern Nevada Preparatory Athletics.
In partnership with Southern Nevada Preps, the New Balance Future Stars Series will identify teams and players across the country to compete in fall tournaments throughout Las Vegas, Arizona, Southern California, Northern California, and the Northwest.
During the fall regional tournaments, elite players will be identified by PROGRAM 15's National Staff of former Major League Players, Coaches, and Scouts to participate in fall signature events this year. Teams from surrounding states will participate in 4 age groups (17/18U, 16U, 15U, 14U) with a 3-game minimum using NHSF Rules.
Southern Nevada Preps will operate tournament events in conjunction with the New Balance Future Stars Series brand in beginning with The Las Vegas Fall Super Regional, which kicks off September 10th with games played at college and high school fields located in the Henderson, Las Vegas, and Southern Nevada area.
Jeremy Booth, PROGRAM 15 Founder, CEO and President of Baseball Operations for The New Balance Baseball Future Stars Series said, "Robert and SNP are professionals. You can feel the energy from the minute he speaks and it's contagious. We're looking forward to the relationship and growing together for players on the West Coast for years to come."
Since its inception in 2016, The New Balance Future Stars Series has impacted over 15,000 athletes all over the world. As the Official Global Grassroots Player Identification and Development Program for New Balance Baseball, PROGRAM 15 is backed by decades of Pro Baseball Scouting experience. Their highly-skilled scouting staff provides amateur players in-depth and credible evaluations they can trust because they are the same credible evaluations that are trusted by Major League scouts and college coaches across the country.
For more information on The New Balance Future Stars Series Las Vegas Fall Super Regional as well as other events visit https://FutureStarsSeries.com
ABOUT SOUTHERN NEVADA PREPARATORY ATHLETICS:
Southern Nevada Preparatory Athletics aims to bring quality baseball league play and tournaments to the Southern Nevada region. SN Preps events provide exceptional competition and positive exposure. To learn more visit https://www.snpreps.com
ABOUT PROGRAM 15:
PROGRAM 15 boasts a faculty and staff that includes multiple Major League All-Stars and World Series veterans responsible for executing the New Balance Baseball Future Stars Series, an initiative between the two organizations to elevate the game of baseball by providing amateur players across all economic levels an opportunity to reach their full potential through the training, development, and guidance of former MLB players, scouts, and coaches. For more information on PROGRAM 15 and the Future Stars Series, visit www.futurestarsseries.com or @program15bb and @ftrstarsseries on Twitter.
ABOUT NEW BALANCE:
New Balance Athletics, headquartered in Boston, MA has the following mission: Demonstrating responsible leadership, we build global brands that athletes are proud to wear, associates are proud to create and communities are proud to host. Manufactured in the U.S. for more than 75 years and representing a limited portion of our U.S. sales, New Balance MADE U.S. is a premium collection that contains a domestic value of 70% or greater. New Balance owns and operates four factories in New England and one in Flimby, U.K. New Balance employs more than 7,000 associates around the globe and in 2020 reported worldwide sales of $3.3 billion. To learn more about New Balance, please visit www.newbalance.com and for the latest press information please visit https://newbalance.newsmarket.com.
Resolute Media CEO Announces Brisbane THRIVE Initiative for Local Businesses
Resolute Media CEO, Brian Richards, has revealed a new initiative for local Brisbane, Queensland businesses, to be launched officially in the first week of September, 2021.
Called the Brisbane THRIVE Initiative, this project will seek to assist local South East Queensland businesses in Australia, especially those who are continuing to feel the impact of the pandemic.
"Business is a challenge for smaller operations at the best of times," said Richards, "Given the additional hurdles continuing to be faced, we want to make the best traffic, training and tools we have available to interested Brisbane businesses."
Richards has decades of experience in employing digital technologies to support business outcomes. He is keen to provide more immediate, practical, evidence-based support for the small business sector.
Resolute Media has already begun work on the infrastructure and systems needed to start rolling out the Brisbane THRIVE Initiative from early September through to the end of 2021 and potentially ongoing, depending on the feedback and outcomes experienced.
"We have always believed in leading with value," Richards explained, "That has meant creating results in advance for clients wherever possible. We have now expanded and formalised that long-held business philosophy in our new credo of Proof Over Promises."
Richards asserts that Proof Over Promises principles will underpin all aspects of the Brisbane THRIVE Initiative. This means that local business owners will be afforded numerous weekly opportunities to test out for themselves a broad range of cutting edge marketing technologies, at no cost and with no obligations. A number of these resources are proprietary and exclusive to Resolute Media, who will fund the initial availability of these assets.
The marketing systems firm will also provide comprehensive training, tools and traffic options on a complimentary basis from September onwards. It is devoting August to setting up structures, preliminary testing and seeking feedback from interested parties.
Those parties will include local Brisbane charities and groups, who have also been severely impacted by the pandemic. Resolute Media will be looking for opportunities to support these non-profits in a number of projects under consideration for this year.
Further information can be obtained by emailing [email protected] A dedicated website and social media presence are also being created to provide regular updates leading up to the launch of the Brisbane THRIVE Initiative in early September, 2021.