New to Entrepreneurship: Here Are 6 Tips You Can Bank On
Entrepreneurship is not a career, it is a life choice. Many people have mind-blowing business ideas. It's almost enticing to jump right into starting up your new business. But as fun, as that sounds, the reality of running a successful business is a lot more complicated than that.
Most times opening up a business is usually a learn-as-you-go experience, but it doesn't have to be this way. Here are essential tips that when implemented well can be the smartest decision you will ever make for your business.
Brand Your Business
What does the term branding mean to you? Most people perceive branding as the logo, colors, and visual component that you associate your business with, but it's a little more than that. Branding is the entire identity of the business. It is what makes your business stand out in crowds.
In a fast-growing business world, it is important to create a strong brand for your business. This way it outshines your competitors, gets people's attention, and makes it more recognizable. Branding gives you a chance to get some control over how people perceive your business.
Build a Team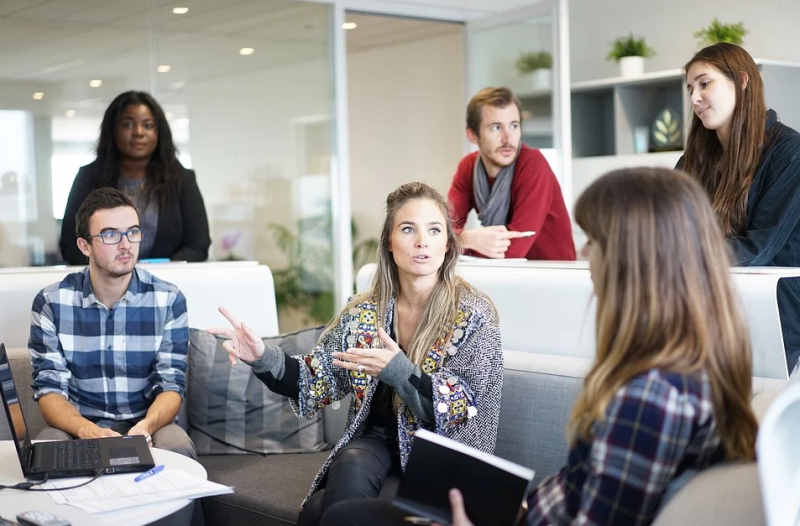 Manpower is a vital part of any successful company. It is significant for ensuring that operations are running smoothly and efficiently. Coming up with a good workforce is the secret ingredient for achieving a good relationship between your company and your customers. They are the face of the company and give an essence of the human touch to your business.
It can not go unmentioned that with improved technology manpower is rapidly being replaced with machines. That said, creating and maintaining a reasonable amount of manpower for your business can be a life-saver hack. Coming up with a team of educated and well-trained individuals will improve productivity, provide innovations, and maintain the relevance of your business in the market, something technology can't provide.
Buy Raw Materials in Bulk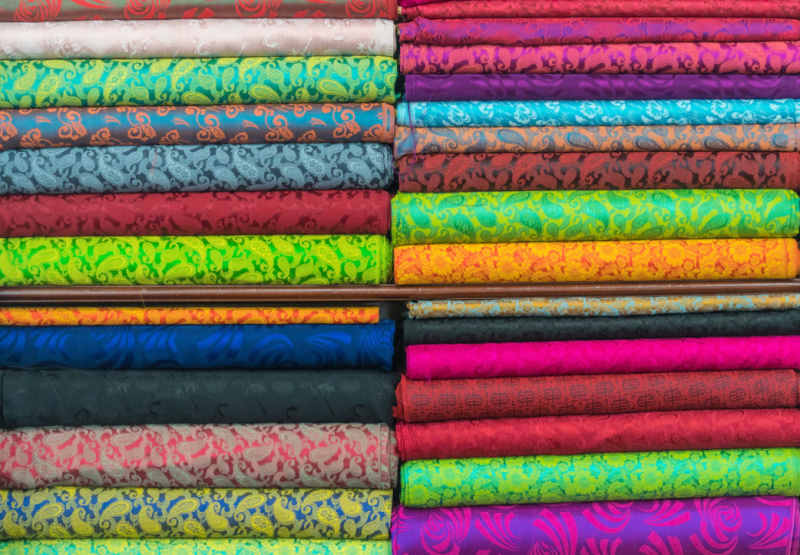 Depending on what your company's end product is, consider purchasing the raw materials required at wholesale. Stockpiling the raw materials when they are at their lowest prices is a money-saving hack. Buying raw materials at a low enough wholesale price reduces the cost of production and in the long run, maximizes profits from your retail sales.
Consider finding a reliable wholesale distributor, this makes purchasing more efficient and you are assured of the quality of materials you will be getting. Ensure they supply within your geographical region, have prices you can afford and are trustworthy.
Advertise Your Business.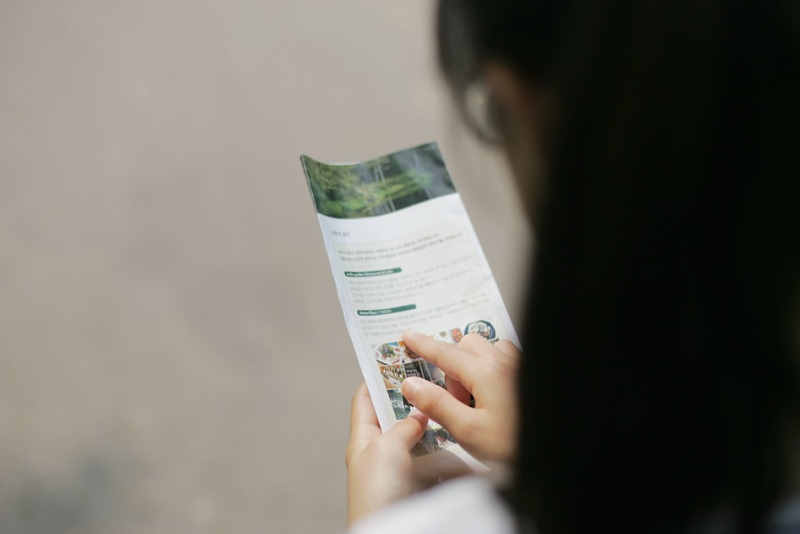 Promoting your business is a key aspect if you want to outshine your competitors and make your product or service known to your potential customers. Businesses have different ways of promoting their brands; they range from handing out flyers to postcards to brochures to advertisements in newspapers to online marketing.
Using social media platforms to promote your product or service is a no-brainer. It is the best way to get your name out there fast enough, while also providing solutions to about ninety percent of the population online searching for similar products. Some businesses opt to invest in a large indoor LED screen because of its efficiency in displaying stunning images. These types of screens are eye-catching, outstanding, and popular for their diversity in use, hence playing a major role in advertising brands.
As a business owner, take time to research which medium of advertisement will best suit your enterprise and proceed to invest in it.
Invest in Packaging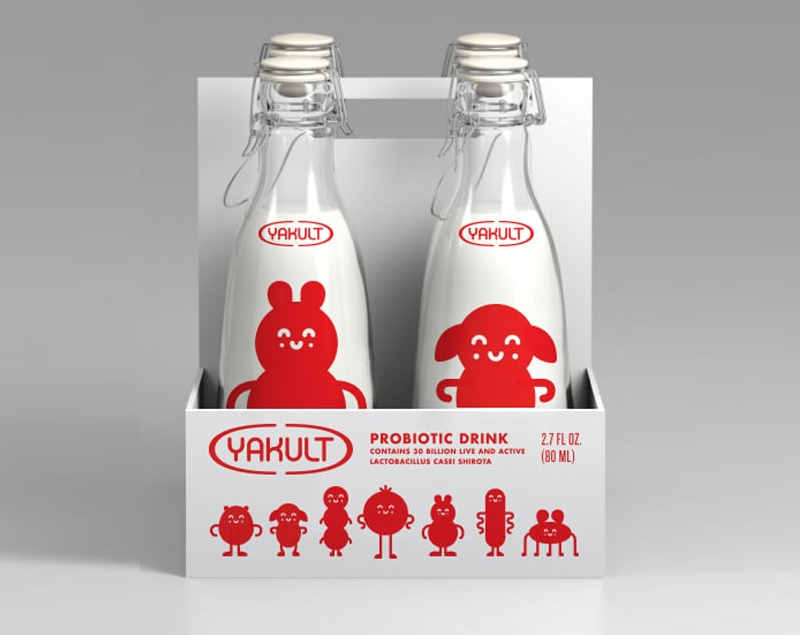 While most new business owners overlook the need to properly package their product you must seize the chance and stand out. packaging is the first touch that customers will have with your brand.
It is therefore important to create enticing packaging for your consumers that will draw attention to your brand. It is imperative to incorporate eye-catching shapes, colors, quotes, and packaging material that is unique to your brand. This will make the unpacking experience for your customers exciting and unique hence creating loyalty and enhancing customer retention. Keep in mind that with evolving people and markets, your packaging must evolve to keep up.
Be Sure to Keep Records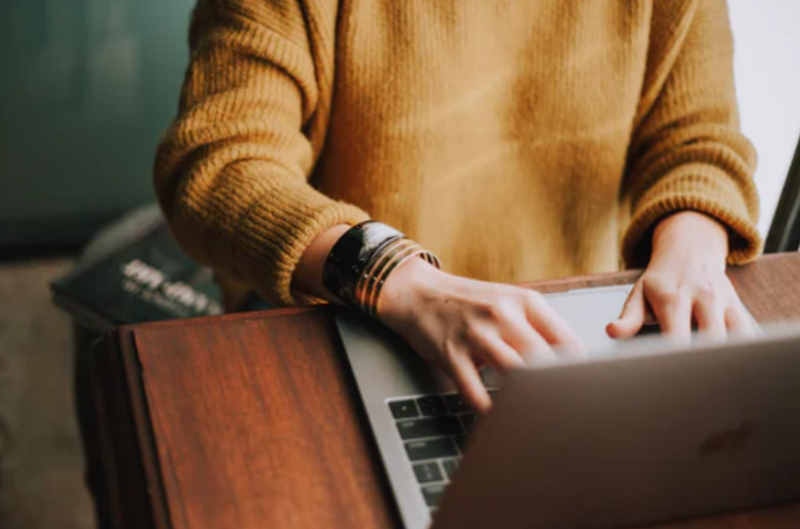 For any business, accountability is key. Efficient record keeping will help to keep everything in order and help to analyze your company's financial status, provide insight into what your real profit is, answer tax problems, or keep track of deductible expenses.
Precise record-keeping of finances and expenses throughout a business's lifespan makes it easier for you to adjust your business plan accordingly to help solicit new business partners or investors.
Even after a business picks up, managers are tempted to focus more on production and profits and overlook record-keeping, so don't fall into this trap.
Choosing whether to keep the record in soft copy or hard copy is totally dependent on the business owner's preference.
Conclusion.
Let's be honest, starting a new enterprise can be a little bit hectic because it requires a lot of planning, sacrifice, and money. That said if you have your business idea don't wait for the right moment because it will never come. Take the leap and trust your instincts. All you need to do is apply the six tips explained above and you are good to go. Good luck setting up your new enterprise.
10 Software Tools to Keep Your New Business Documentation Organized
When it comes to documenting SOPs, training materials and other important internal business processes, what's one tool or software (not your own) that you would recommend new business owners use, and why?
These answers are provided by Young Entrepreneur Council (YEC), an invite-only organization comprised of the world's most successful young entrepreneurs. YEC members represent nearly every industry, generate billions of dollars in revenue each year, and have created tens of thousands of jobs. Learn more at yec.co.
1. Google Docs
Stay simple and use Google Docs. With direct edits and commenting features, it's easier than ever to constantly improve upon your living documents. That way, your SOPs can continue to evolve along with your business.
– Firas Kittaneh, Amerisleep Mattress
2. Loom
You can use Loom, or a similar screen-recording software, to record short videos for your team and create sections within the platform to optimize your SOPs and onboard new hires. Video information is easier to retain for most and is also easier to look up again and parse out. Certain processes are timeless and can also be used if someone needs to take over a process in an emergency.
3. GitBook
Although Google Docs is an elegant and convenient resource, I think GitBook might be the next best thing. It's far more functional than a simple Google Doc, since it allows you to structure your SOP more like a wiki page or a full website instead of a handful of files in a folder.
4. JobRouter
JobRouter is one tool that I love using for documentation purposes. It helps you manage your documents from creation, editing, approval, release and distribution. It also integrates beautifully with Microsoft Word for ease of use.
– Thomas Griffin, OptinMonster
5. Process Street
When documenting SOPs, Process Street is a great option. It's a user-friendly process management software that allows you to create, track and schedule workflows. It also lets you create checklists, collaborate with your team, capture data and more so you have full control over your processes.
– Stephanie Wells, Formidable Forms
6. Trainual
Trainual is a software that helps business teams run internal processes faster, better and smoother. A pain businesses face is maintaining performance as teams are assembled, grow, mature and are refreshed. The onboarding process is one process that plays a significant role in growing and refreshing teams but, if botched, organizational performance suffers. Trainual focuses on that onboarding.
7. Trello
While I wouldn't necessarily recommend it for distributing official materials, an excellent system for organizing, commenting on and discussing internal documents among multiple teams is Trello. Trello allows you to share, sort and comment on documents in an easy-to-manage system. With their team functions, you can also ensure only those who need the materials will have unrestricted access.
– Salvador Ordorica, The Spanish Group LLC
8. systemHUB
One tool that I love using for any documentation purpose is systemHUB. It lets you integrate your existing project management software and continue working on it. You can replicate the existing documents or start from scratch as per your requirement. You can also share it with your team and do a lot more.
– Josh Kohlbach, Wholesale Suite
9. ETQ
The most important thing about document control software is retrieving what you need when you need it. I like ETQ because it streamlines the entire process from document creation through retrieval and training. ETQ lets you set up permissions for employees to access the information they need and automation to notify employees of upcoming/pending training.
– Matthew Podolsky, Florida Law Advisers, P.A.
10. Your Own Internal Wiki
Create your own internal wiki. There are many plug-and-play WordPress templates that are easy to use and pre-built to act as an internal wiki. Allocate a login to each employee, categorize content and use hashtags to make your SOPs and other processes easily searchable.
How Startup Studios are Bringing New Ideas to the Startup Space
By Startup Studio Insider
Even as businesses have struggled through COVID-19, investors have been eagerly bringing capital to startups with the hope that new and fresh businesses will catch on and become the latest and greatest success. This influx of capital is primarily due to the exponential growth of new investment models that have exploded into the mainstream in the last five years. It is these new funding models that are helping connect entrepreneurs with investors who fit their wants and needs.
This new phenomenon of the 'perfectly matching' entrepreneur is a beautiful symbiosis capable of helping startups avoid risk, increase efficiency, and continue business development in a forward trend.
In this explosion of entrepreneur-startup matching, startup studios have developed almost a cult following. As many entrepreneurs have strong ideas, but lack the experience, finances, or team to bring them to fruition, studios provide a sort of safety net, capable of helping entrepreneurs deal with business and operational aspects, leaving them the time necessary to focus on ideas. With this initial investment, the special teams behind startup studios are mobilizing to mitigate risk for new businesses and help entrepreneurs focus on what matters most.
Startup studios are a critical competent of the startup and entrepreneurial space due to their capabilities to usher new ideas and practices into the industry. As this model continues to change the startup space as we know it, take a look at the list below to learn more about how a startup studio can single-handedly turn any entrepreneurial project into a juggernaut.
A Concrete and Singular Vision
Startup studios are built to do one thing and one thing well: build companies from the ground up. As this is the core initiative of these studios, they are better equipped than any other organization to take an entrepreneur from initial idea stages all the way to launch and beyond.
Because of this singular focus, startup studios are in the business of churning out these business over and over again. What this means is that they have not only repeated the process many times, but also standardized it down to a science. They've experienced every step of the process, and can often forewarn against roadblocks or concerns inexperienced entrepreneurs would plow headlong into.
Complete Operational Guidance
With the repetition behind the core of startup studios, they have a layer of shared resources which allow for a more rapid development and faster growth process than many other incubators or accelerators. From strategy playbooks to cross-collaborative teams, processes, and backing, these resources have allowed companies to take their development to the next levels.
Additionally, startup studios are invested in the process of developing a product beyond its launch. As such, many studios have developed programs to share resources and guidance beyond the launches from the startup studio and into the spaces beyond them.
Oversight on Strategy
As startup studios are deeply entrenched in the day-to-day operations of their projects from the very start, especially when compared to incubators and venture capital firms, they are more capable of providing strategic oversight than other investment styles.
By utilizing a repeated process, as well as the experience of the entire team, these studios are capable of developing plans from the start, and imparting wisdom and experience onto younger entrepreneurs. This strategic guidance has been cited by many who've gone through the startup studio ecosystem as one of the most essential tools they've taken away from their experiences.
While the startup studio model is not for everyone, it is a true partnership that provides more than just financial backing. A studio is a great model for entrepreneurs who thrive off of teamwork and collaboration, and who may be looking to deepen their experience and learnings. While they can require flexibility and trust in their studio's guidance, they are often a critical tool in pushing startups to the next level.
As the old adage goes, if you want to go fast, go alone; if you want to go far, go together. If you want to truly take your idea to the next level, consider developing it under the help and guidance of a startup studio. For more on startup studios, be sure to check out Startup Studio Insider, the newest journal providing daily insights into the startup studio space.
5 Mistakes Business Owners Make When They Open a New Dental Clinic
Starting a dental clinic is a daunting task, especially for young, budding entrepreneurs. The medical equipment can be pricey, putting the owner at great financial risk. Because of that, planning is a crucial step of the process that can save you a lot of money and stress down the line. Luckily, even if you don't have experience running a business, you can learn most of these things.
With that in mind, here are the five mistakes business owners make when they open a new dental clinic:
1. Hiring Too Quickly
Due to high expenditures, business owners tend to rush the initial processes when opening a clinic. Hiring the right staff is crucial for your success, but unfortunately, some entrepreneurs make a decision for all the wrong reasons.
As a way of cutting expenses, lots of owners will hire young professionals straight out of school. Sometimes, they will put them on probation even if they have experience. When the time comes to hire them as full-time employees, they might not have enough loyalty to stay with your organization.
Having enough experience is crucial for dentists, but you also need to consider if this person is the right fit. Business owners neglect long-term plans and team suitability for short-term financial goals. Hiring a reputable professional is usually a better idea as it will bring stability to your team.
2. Not Creating a Beautiful Website
Word-of-mouth marketing was always crucial for companies, and it is especially important for small businesses such as dentistry. Unfortunately, getting those first clients is always a choir.
Many owners neglect the power of promotion, thinking that it's enough to have a good service. However, unless you're able to attract those initial patients, you will never be able to scale the business.
Having a great website is important as it sets up the basis for search engine optimization. Down the line, it will help you reach more people through Google. But it also works as a digital business card. Like your clinic, the website needs to be clean and to instill confidence in potential patients.
3. Ignoring Search Engine Optimization
Performing search engine optimization or SEO is a time-consuming job. However, small local companies can achieve great results in just a few months.
According to several professionals that conduct dental SEO by Dental Marketing Guy, local search engine optimization is an ideal way of promoting dental services to your local community. When a person looks for medical experts in their home city, your clinic should appear at the top of Google search pages. By investing some money in this promotional activity, you can get thousands of new clients in a short time.
Among others, search engine optimization is great for branding. Unlike other digital marketing activities, such as pay-per-click, the SEO results will remain even when you stop paying for the service.
4. Not Having a Stellar Customer Service Plan in Place
We can argue that customer service is more important for dental clinics than most other businesses. This is because lots of patients are anxious before treatments and exams. Like with any other medical procedure, a person wants to be certain they're in good hands.
Most patients are willing to pay extra for premium dental services. However, if you have poor customer service, it can dissuade them from giving you a chance. Even if they visit your clinic once, they might not return.
Retaining a patient is especially important in dentistry. Like with some other services, a patient is willing to travel long distances to perform an exam at the same clinic. Once a person chooses a dentist, they will likely return to the same person for most of their lives. And the lifetime value of one patient can be high.
5. Not preparing for the unexpected
Similar to other businesses, dental practices are subject to inherent business risks. For example, an equipment malfunction can set you back for months. In some situations, it might take weeks before you can get back to business. Losing a staff member can also be a major problem.
Although you cannot avert some potential issues, you need to have a contingency plan. First off, a business owner needs to have a healthy cash flow to cover any unexpected expenditures. Having debt is normal for dental offices, but you need to reduce liabilities as soon as possible.
One way to protect yourself is by getting insurance. Certain policies can cover dental practice overhead and provide you with income when you go on a hiatus.