New to Entrepreneurship: Here Are 6 Tips You Can Bank On
Entrepreneurship is not a career, it is a life choice. Many people have mind-blowing business ideas. It's almost enticing to jump right into starting up your new business. But as fun, as that sounds, the reality of running a successful business is a lot more complicated than that.
Most times opening up a business is usually a learn-as-you-go experience, but it doesn't have to be this way. Here are essential tips that when implemented well can be the smartest decision you will ever make for your business.
Brand Your Business
What does the term branding mean to you? Most people perceive branding as the logo, colors, and visual component that you associate your business with, but it's a little more than that. Branding is the entire identity of the business. It is what makes your business stand out in crowds.
In a fast-growing business world, it is important to create a strong brand for your business. This way it outshines your competitors, gets people's attention, and makes it more recognizable. Branding gives you a chance to get some control over how people perceive your business.
Build a Team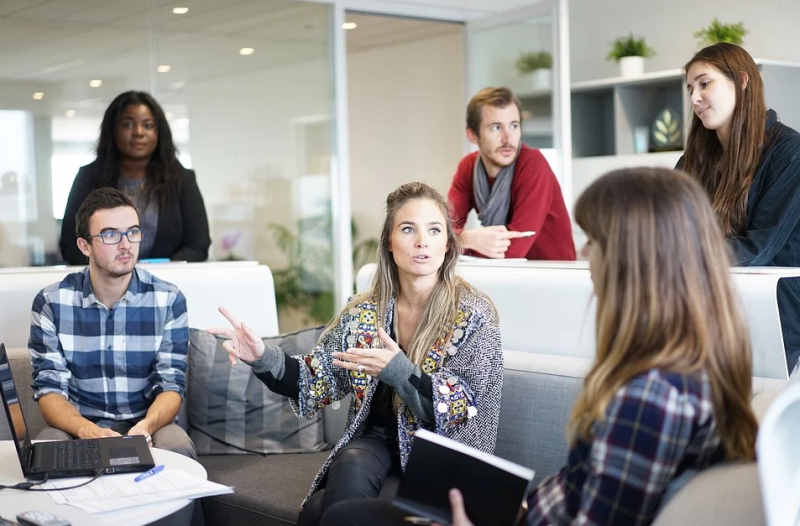 Manpower is a vital part of any successful company. It is significant for ensuring that operations are running smoothly and efficiently. Coming up with a good workforce is the secret ingredient for achieving a good relationship between your company and your customers. They are the face of the company and give an essence of the human touch to your business.
It can not go unmentioned that with improved technology manpower is rapidly being replaced with machines. That said, creating and maintaining a reasonable amount of manpower for your business can be a life-saver hack. Coming up with a team of educated and well-trained individuals will improve productivity, provide innovations, and maintain the relevance of your business in the market, something technology can't provide.
Buy Raw Materials in Bulk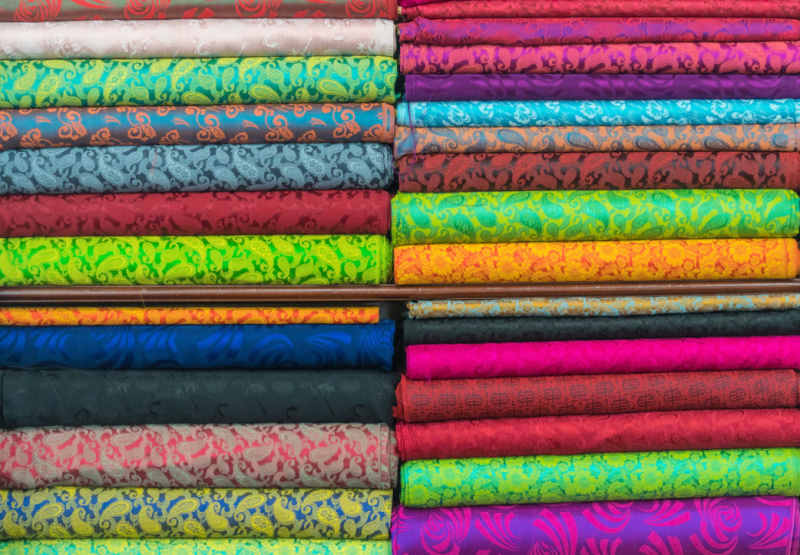 Depending on what your company's end product is, consider purchasing the raw materials required at wholesale. Stockpiling the raw materials when they are at their lowest prices is a money-saving hack. Buying raw materials at a low enough wholesale price reduces the cost of production and in the long run, maximizes profits from your retail sales.
Consider finding a reliable wholesale distributor, this makes purchasing more efficient and you are assured of the quality of materials you will be getting. Ensure they supply within your geographical region, have prices you can afford and are trustworthy.
Advertise Your Business.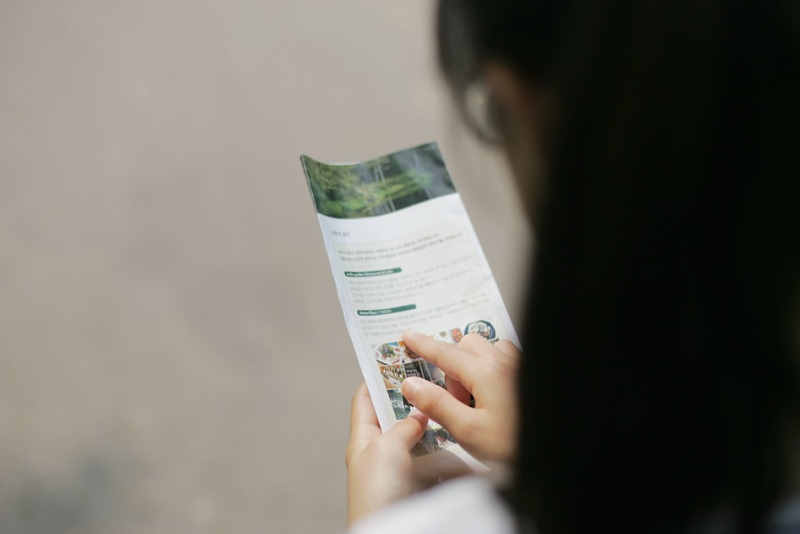 Promoting your business is a key aspect if you want to outshine your competitors and make your product or service known to your potential customers. Businesses have different ways of promoting their brands; they range from handing out flyers to postcards to brochures to advertisements in newspapers to online marketing.
Using social media platforms to promote your product or service is a no-brainer. It is the best way to get your name out there fast enough, while also providing solutions to about ninety percent of the population online searching for similar products. Some businesses opt to invest in a large indoor LED screen because of its efficiency in displaying stunning images. These types of screens are eye-catching, outstanding, and popular for their diversity in use, hence playing a major role in advertising brands.
As a business owner, take time to research which medium of advertisement will best suit your enterprise and proceed to invest in it.
Invest in Packaging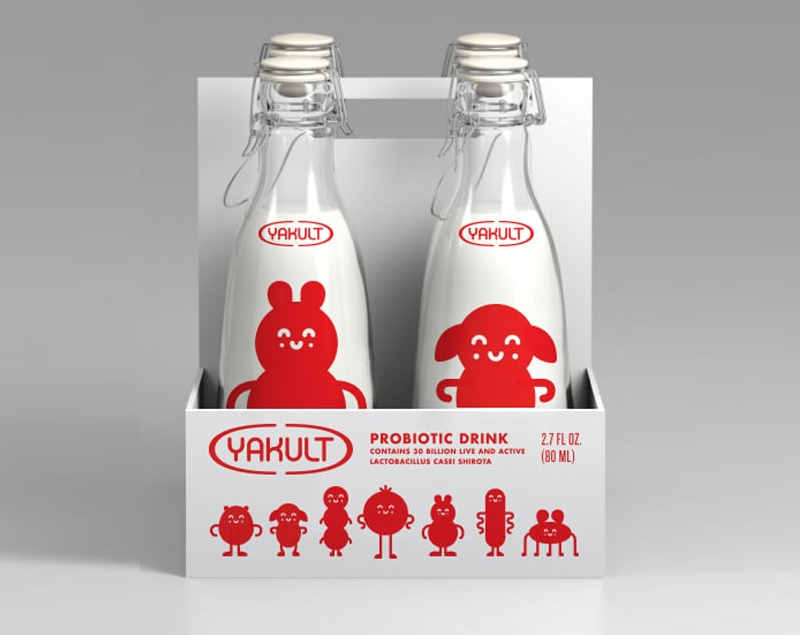 While most new business owners overlook the need to properly package their product you must seize the chance and stand out. packaging is the first touch that customers will have with your brand.
It is therefore important to create enticing packaging for your consumers that will draw attention to your brand. It is imperative to incorporate eye-catching shapes, colors, quotes, and packaging material that is unique to your brand. This will make the unpacking experience for your customers exciting and unique hence creating loyalty and enhancing customer retention. Keep in mind that with evolving people and markets, your packaging must evolve to keep up.
Be Sure to Keep Records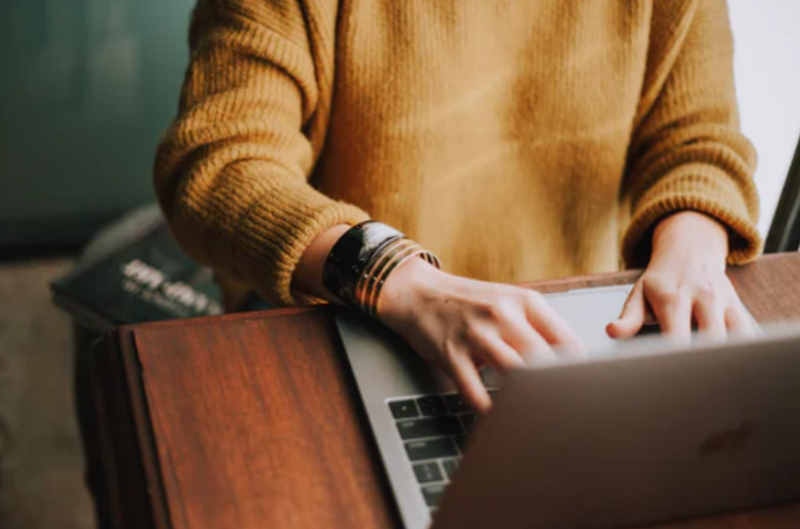 For any business, accountability is key. Efficient record keeping will help to keep everything in order and help to analyze your company's financial status, provide insight into what your real profit is, answer tax problems, or keep track of deductible expenses.
Precise record-keeping of finances and expenses throughout a business's lifespan makes it easier for you to adjust your business plan accordingly to help solicit new business partners or investors.
Even after a business picks up, managers are tempted to focus more on production and profits and overlook record-keeping, so don't fall into this trap.
Choosing whether to keep the record in soft copy or hard copy is totally dependent on the business owner's preference.
Conclusion.
Let's be honest, starting a new enterprise can be a little bit hectic because it requires a lot of planning, sacrifice, and money. That said if you have your business idea don't wait for the right moment because it will never come. Take the leap and trust your instincts. All you need to do is apply the six tips explained above and you are good to go. Good luck setting up your new enterprise.
4 Tips for Starting an Industrial Business
The industrial sector is a broad category that covers businesses involved in the manufacturing, production, and distribution of goods. Small industrial companies are growing across the country and there are many opportunities for entrepreneurs to get involved in this sector.
As with any type of business, there are certain things you need to do to set yourself up for success. Here are four tips for starting an industrial business:
1. Do Your Research
Market research means figuring out who your target customers are and what they want or need. There are a number of different ways to do this, but some of the most common include surveys, interviews, focus groups, and observation.
Surveys can give you a good overview of customer opinions while interviews or focus groups can help you to delve deeper into specific issues. Observing potential customers in their natural environment can also be helpful in understanding their behavior and needs.
2. Choose the Right Niche
When it comes to starting an industrial business, one of the most important decisions you'll make is choosing the right niche. There are a number of factors to consider when making this choice, and it's important to do your research before settling on a particular industry.
First, you'll need to identify the needs of your potential customer base, such as the products or services they need. Once you have a good understanding of the market, you can then start to narrow down your options. Consider the competition in each niche and decide which one offers the best opportunity for success. When making your final decision, it's essential to choose a niche that you're passionate about.
3. Create a Business Plan
In today's competitive marketplace, it's more important than ever to choose the right niche for your industrial business. When you specialize in a specific industry or type of product, you can better meet the needs of your target market and stand out from the competition. How do you know what niche is right for your business? Here are a few things to consider:
First, think about your strengths. What does your company do better than anyone else? What unique skills or experience do you bring to the table? Use these strengths to narrow down your focus and choose a niche that you're passionate about.
Next, consider your target market. Who are you trying to reach with your products or services? What needs do they have that you can address? When you choose a target market and understand their needs, you'll be better able to choose a niche that meets their demands.
Finally, don't be afraid to experiment. Trying new things is essential for any business, so don't be afraid to test out different niches to see what works best for you. By keeping these tips in mind, you can be sure to choose the right niche for your industrial business.
4. Optimize Your Processes
Through industrial control engineering, you will be able to identify opportunities for improvement and design solutions that achieve the desired results. In many cases, these solutions involve the use of automation and other advanced technologies.
By optimizing industrial business processes, industrial control engineers can help to improve efficiency and increase productivity. In addition, they can also help to improve safety conditions by reducing the potential for accidents. As industries continue to grow and become more complex, the demand for qualified industrial control engineers is likely to increase.
Endnote
With an increased demand for industrial operations and manufacturing, there has never been a better time to start an industrial business. By following these four tips, you can be sure to set your business up for success.
How to Find the Right Business Coach — and Avoid the Wrong One
At its best, business coaching can connect you with a mentor and supporter who helps you generate ideas, make plans and execute on them.
But at its worst, a business coaching offer can cost you time, energy and money — without much to show for it.
Here's what to expect from a business coach, how to find a coach that suits you and how to spot red flags.
What a business coach can do
Business coaches draw on their professional experience to help you set and achieve your own business goals.
"I'm here to help you, and I'm here to raise your level of knowledge in whatever way I can," says Gary Robinson, who chairs the Memphis, Tennessee, chapter of SCORE. SCORE offers free business mentoring for entrepreneurs nationwide.
Some ways a business coach or mentor might do this include:
Offering feedback on your ideas and suggesting new ones.

Giving you templates and other tools that help you make plans.

Connecting you with resources in your region or your industry.

Giving you deadlines and holding you accountable to them.
Some business coaches may also offer coursework or group training sessions on particular topics, like sales.
Working with a coach should help you identify opportunities you hadn't seen before or develop new strategies for pursuing those opportunities, says Sophia Sunwoo, who coaches women and nonbinary entrepreneurs through Ascent Strategy, her New York City-based firm.
"[Coaches] don't necessarily have to have all the answers," Sunwoo says. "But they are the people that know how to maneuver and create a bunch of different thinking paths for their clients."
What a business coach can't do
A business coach isn't the same as a consultant, whom you would hire to perform a specific task. A coach or mentor could look over your business plan, for example, but they wouldn't write it for you.
"If you were to hire me as a consultant, you would expect me to roll up my sleeves and pitch in and work with you to get things done, and you would pay me for that," Robinson says. Coaches, on the other hand, "try to show you how to do things so that you can do them [yourself]."
Business coaches are also not therapists, Sunwoo says. Entrepreneurship can be emotionally and mentally taxing, but it's important that coaches refer clients to mental health professionals when necessary.
Business coaching red flags
If a business coaching opportunity "promises guaranteed income, large returns, or a 'proven system,' it's likely a scam," the Federal Trade Commission warned in a December 2020 notice.
In 2018, the FTC took legal action against My Online Business Education and Digital Altitude, which purported to help entrepreneurs start online businesses. The FTC alleged these companies charged participants more and more money to work through their programs, with few customers earning the promised returns.
In both cases, these operations paid settlements, and the FTC issued refunds to tens of thousands of their customers in 2021 and 2022.
To avoid offers like these, the FTC recommends that you:
Be wary of anyone who tries to upsell you right away or pressures you to make a quick decision.

Search for reviews of the person or organization online.

Research your coach's background to see if they've accomplished as much as they say.
Sunwoo says to also be skeptical of one-size-fits-all solutions. A coach should customize their advice to your personality and skill set, not ask you to conform to theirs.
"The moment that a business coach pushes you to do something that is really not compatible with your personality or your beliefs or values," Sunwoo says, "that's a huge problem."
How to find the right coach — maybe for free
Here's how to find a coach that will be as helpful as possible.
Determine whether you need advice or to hire someone. A coach isn't the right fit for every business owner. If you need hands-on help organizing your business finances, for instance, you may need a bookkeeping service or accountant. And take legal questions to an attorney.
Seek out the right expertise. A good coach should be aware of what they don't know. If they're not a good fit for your needs — whether that's expertise in a particular industry or a specialized skill set, like marketing — they might be able to refer you to someone who's a better fit.
Consider free options. There may be some in your city or region:
SCORE offers free in-person and virtual mentoring in all 50 states, plus Guam, Puerto Rico and other U.S. territories.

See if your city has a Small Business Development Center, Veterans Business Outreach Center or a Women's Business Center. All are funded by the U.S. Small Business Administration and offer free training and advising for entrepreneurs.

Do an online search for city- or state-specific programs. Philadelphia, for example, offers a business coaching program designed for entrepreneurs who want to qualify for particular business loan programs. Business incubators often offer courses or coaching.
Make sure your coach is invested in you. They should take the time to learn about you, your business and its unique needs, then leverage their own experiences and creativity to help you.
"I'm on your team now," Robinson says of his clients. "Let's do this together and make this a success."
Are There SBA Loans for the Self-Employed?
Many of the same SBA loans are available to both self-employed people and more formally structured businesses, such as limited liability companies and corporations. However, self-employed individuals, like sole proprietors and independent contractors, might face a higher barrier to entry for having limited credit history, inconsistent revenue or no collateral. If they can't qualify for an SBA loan, other business financing options are available.
Who qualifies as self-employed?
Sole proprietors, independent contractors and partnerships all fall under the self-employed category. In these cases, there is no legal distinction between the business owner and the business itself. Sole proprietors, for example, are solely responsible for their business's gains and losses, while LLCs and corporations are legally distinct from their owners. This distinction helps protect the owners' personal assets if their business runs into legal or financial issues.
Are self-employed SBA loans hard to get?
While a sole proprietorship is much easier to set up than an LLC or corporation, lenders may be more hesitant to finance them for a few reasons:
Self-employed business owners are legally responsible, as individuals, for any debt and liabilities that their businesses take on. If someone sues their business, for instance, their personal assets — not just their business — could be at stake. This makes it riskier for lenders to finance them.

Sole proprietorships and independent contracting businesses may have lower revenue or less collateral to offer since they're often a business of one. This could make it more difficult for them to prove that they can pay back the loan, plus interest. And it may require more paperwork.

Some banks set lending minimums that surpass what a self-employed business owner is looking for, either because the business owner doesn't need that much funding or doesn't qualify for it.

Since there is no legal distinction between the self-employed business owner and their business, they may lack business credit history. To establish business credit, you'll want to register the business, obtain an employer identification number and open a separate business bank account and credit card to keep your business and personal finances separate.
SBA loans for the self-employed
SBA microloan: Best for small loans and more lenient requirements
Applying for an SBA microloan is a great option for self-employed business owners, especially if they've been turned down by traditional banks and don't need more than $50,000 in funding. In fact, the average SBA microloan is around $13,000, according to the SBA. SBA microloans are administered by nonprofit, community-based organizations that can also help train applicants in business practices and management. And because the loans are small, the application process may be easier — applicants may have limited credit history and typically don't need as high of a credit score as they do for an SBA 7(a) loan.
SBA 7(a) small loan: May not require collateral
Funds from the SBA's most popular 7(a) lending program can be used for a variety of business-related purposes, such as working capital or purchasing equipment. While the maximum SBA 7(a) loan amount is $5 million, SBA 7(a) small loan amounts don't exceed $350,000. And if the 7(a) small loan is for $25,000 or less, the SBA doesn't require lenders to take collateral.
SBA Express loan: Best for quicker application process
SBA Express loans are a type of 7(a) loan for businesses that need quick financing and no more than $500,000. The SBA responds to these loan applications within 36 hours as opposed to the standard five to 10 days, which may speed up the process for borrowers working with non-SBA-delegated lenders. Additionally, borrowers might not have to fill out as much paperwork — the SBA only requires Form 1919. Beyond that, lenders use their own forms and procedures.
SBA loan alternatives
Online lenders
Self-employed business owners turned down for SBA or traditional bank loans may be able to qualify for financing with an online lender. These lenders offer options such as term loans and lines of credit, and they often process applications faster and have more lenient requirements. However, applicants should expect to pay significantly more in interest than they would with an SBA loan.
Business credit cards
Not only can business credit cards help build your business credit history and pay for everyday business purchases, but they can also help finance larger purchases (within your approved credit limit). And if you qualify for a credit card with a 0% introductory APR offer, you'll have multiple months to pay off the balance interest-free. Just make sure you're able to pay off your purchase before the intro offer ends and a variable APR sets in.