The 16 Best Pop-Up Shop Ideas for 2021
Whether you started a business online or in a brick-and-mortar location, pop-up shops are a great way to increase your brand awareness, gain customers, and drive sales. Although there's been a move away from brick-and-mortar stores as ecommerce has grown, many brands are finding that customers still like to experience their products or services and buy in person. And, customers may even be more motivated to buy if they experience a product in store versus purchasing online.
Exploring pop-up shop ideas and setting up a location could be a great next step in giving your customers a unique experience and driving sales. Not sure where to start? We'll cover several of the best pop-up shop ideas so you can find the one that's right for your business.
What are pop-up shops and why are they important?
Pop-up shops are temporary locations that enable customers to interact with products they're often not able to, often for brands that only sell online. They can also be extensions of existing physical stores, popping up as new locations in other areas, or providing different product experiences than usual, such as demos or curated selections. Pop-up shops are an example of experiential marketing, designed to draw more customers to your store and build brand awareness.
The importance of customer experience in pop-up shops
Pop-up shops are all centered on customer experience. Because one of the main points of a pop-up shop is to drive traffic that turns into sales, it's important to consider what kind of interaction a customer wants to have with your product in a novel way.
Are customers looking for demos? Are they looking for exclusivity? Are they looking to have a sensory experience? Are they looking to access your product in an unusual location? Consider all of these factors, which will help steer you to the best pop-up shop idea for your business.
16 creative pop-up shop ideas
Once you've figured out what you think your customers will respond to and what you're hoping to accomplish as a business with your pop-up store, it's time to choose the best pop-up store idea for you. Hopefully, you'll be excited to see that there are lots of options to pick from, or use as a jumping-off point to brainstorm your own.
1. Holiday shops
The holidays are obviously big for many retailers—sales jump, and consumers are very focused on not only spending, but also on finding the right gift for their recipients. You can consider launching a pop-up shop that's timed to the holiday shopping season, potentially opening between Halloween and Thanksgiving, when people begin to gear up for gifting.
Think about giving your pop-up location a holiday theme, which may potentially motivate buyers to purchase as they get into the holiday spirit.
2. Interactive product demos
Many ecommerce businesses don't have brick-and-mortar outlets that enable customers to touch, feel, try, or even smell products. This might make customers hesitant to pull the trigger on a purchase if they're not entirely sure that they're going to like it in person.
One of the best pop-up shop ideas is to create interactivity with your products, and even demonstrate them to customers. This can be especially important if your product has a slightly higher-than-average education component, which is easier to teach in person than online.
3. Sampling tents
For food, beverage, and other consumer-packaged goods, sampling pop-ups can be a huge boost. You can set up a pop-up station that enables customers to try your product and then purchase on-site. This can prompt not only confidence in your product, but even help spur impulse purchases, since customers will hopefully want more after they taste.
For a sampling station, you might want to consider a mobile pop-up, such as a cart or a truck, to reach more customers. (More on this below.) This will let you go to where the customers are, rather than having to wait for them to find you.
4. Themed selections
Pop-up shops are generally small, which means there's an emphasis on curation. One pop-up shop idea to consider is curating a themed shop, where customers get a specific selection of products from your line that all have something in common.
This could be any number of things. For instance, if you set up your pop-up store in New York, you could have urban-themed merchandise. Or, maybe you're a clothing company that wants to just focus on your T-shirt line. Curating your selection can help consumers see many products they identify with, instead of having to search for one they like. It could even drive sales when they see how your products relate to each other.
5. Special guests
Customers often love the opportunity to meet special guests in person. If you have brand ambassadors—celebrities, influencers, experts—invite them to exclusively appear at your pop-up shop. This can drive foot traffic, especially for fans who might not be in your normal demographic.
Here, make sure you take advantage of social media to let people know who is going to be there, and see if you can ask your guests to promote your content on their channels as well.
6. Competitions
Don't underestimate the power of competitive spirit. If your product lends itself to competition, invite customers to face off against each other in front of a panel of judges, or even fellow shoppers.
For instance, maybe you have a food product—host a competition over who can use your product to make the best dish. Or maybe you have clothing, and you can create a competition over who can style one item the best. There are lots and lots of possibilities, so get creative here.
7. Vending machines
Your pop-up store doesn't have to be within a tent or a traditional storefront. If you have a small product, consider popping up vending machines in high-traffic areas. Here, customers will instantly be able to get access to your product without having to wait for it to ship to them. It might even drive impulse purchasing. This could work for a number of different products: packaged food, makeup, books, and more.
8. In-store experts
Customers always like to learn from experts who can teach them how to get the most out of a product. Maybe you bring in an esthetician for mini spa treatments to demonstrate your skincare products. Maybe you have a personal stylist to help customers pick out clothes. Maybe you have a chef demonstrate how to use your spices. You can bring in outside experts, or utilize your own staff members if you have an expert on your team.
9. Discounts and bonuses
Some companies like to offer promotions to customers who visit their pop-up shop. For instance, you can offer limited sales on certain products, or a percentage or dollar figure off of certain purchases.
You can also consider giving away free products with a purchase that are only available at the pop-up shop. For instance, maybe you have a fragrance company. Customers who purchase a full-size bottle could get a free bonus of a travel size, too.
10. Mobile store
Pop-ups don't just have to exist in stationary spaces. A mobile store is a great idea for many businesses that want to reach lots of different customers in different locations and neighborhoods. This could be a truck, van, bus, or a cart—whatever suits your business best.
And mobile stores aren't just for food brands, like a food truck. You could set up a station to try products or experience them outside of the physical vehicle, too—which can help bring in additional passersby as well.
11. Customization
Another trendy pop-up shop idea is customization—enabling buyers to customize their products on-site. Maybe this means monogramming or picking special colorways. If customers usually have to wait to get their products personalized, being able to provide this service same-day could be an incentive to purchase.
12. Previews and early releases
A lot of brands build up anticipation for product launches. And you don't have to be a major electronics company with a stage to get customers hyped for the next thing in your product line. Consider building a pop-up that enables customers to preview new products or styles that are coming (you might even find valuable feedback from customers as they interact with your new products, too).
Alternatively, your pop-up store might enable customers to get their hands on a new release faster than customers who are just shopping online.
13. Entertainment
Bring customers to your pop-up store with entertainment. Music, dancing, photo booths—anything that customers will find exciting (or Instagrammable), and want to go out of their way to attend. If you're hosting a performance, create breaks between sessions so customers can spend time shopping around, too.
14. Exclusivity
Another pop-up shop idea is to create a product that's only available at the pop-up. Maybe it's a certain scent or colorway, a new design, or a limited edition of one of your products. This can drive customers, especially big fans of your brand, to show up to your pop-up to get their hands on a product that they otherwise couldn't under normal circumstances.
15. Charitable donations
If you're an ethical company, consider integrating giving into your pop-up shop. You can donate a percentage of the profits from your pop-up shop to a charity that aligns with your brand's mission. For example, say you run a company that creates reusable products to avoid disposable plastic. You could take 10% of your profits from your pop-up and donate them to a cause that fights ocean pollution.
16. Behind-the-scenes look
Providing a behind-the-scenes look at your brand gives shoppers an exclusive experience. Consider hosting a pop-up store that shows how your product is created from start to finish. This isn't for everyone, especially those who outsource their products. But for handmade goods, this could be an interesting approach.
The bottom line
Although many think of a pop-up shop as a tent or small location to sell products in person, there are actually many variations of pop-up stores—and some could fit your business or product better than others. Consider your resources and how your target audience would like to connect to your product before choosing the pop-up store idea to pursue. If you like several ideas on this list, you might even be able to combine them for the perfect experience.
This article originally appeared on JustBusiness, a subsidiary of NerdWallet.
15 Tips and Tricks For A Successful Business
Doing business is not a cakewalk. You need to understand, learn, and manage several things before you actually do it. It is a task that requires continuous efforts. Therefore, it might take days, months, or even years to become successful.
It does not matter how small or big your business plan is. What is more important is how determined and dedicated you are to make it work. As a businessman or a businesswoman, you need to be spontaneous, informed, smart, analytical, and before that a good leader.
Thereafter, you need to keep an eye on your business infrastructure including the building, factory, machines, control valves, security, etc.
Making a business successful and keep it running is not a one-day affair. That is why you must take every step carefully.
Want to make your business successful? But you don't know how to do it? Don't worry and follow these 15 tips and tricks to make your business successful-
1. Time And Effort Is Everything
Your business idea is your brainchild. Just like you take time to understand your child's needs and make efforts to give them the best upbringing. You need to treat your business in the same manner in order to make it successful.
2. Focus Is Your Key To Success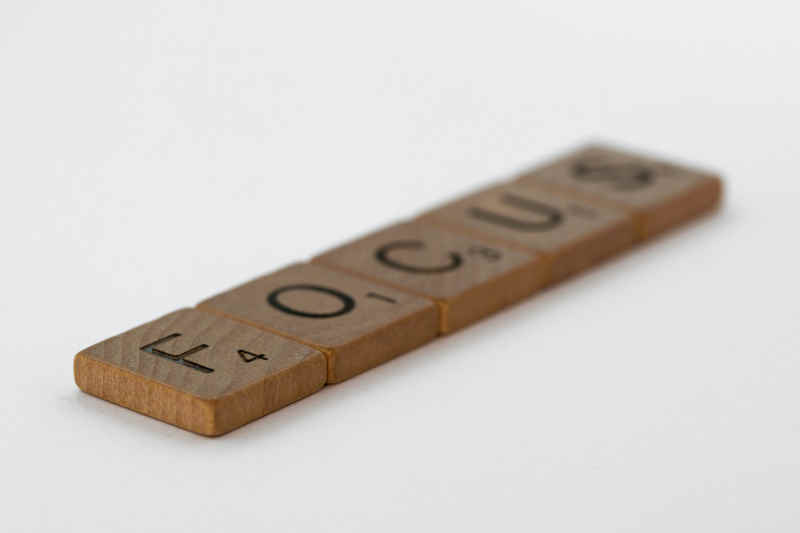 For anything you want to do and make it reach great heights, you need to be focused. Getting distracted by other things can cost you a lot in your business. You need to focus on your goals and work hard every day to achieve them.
3. Have A Fool-Proof Business Plan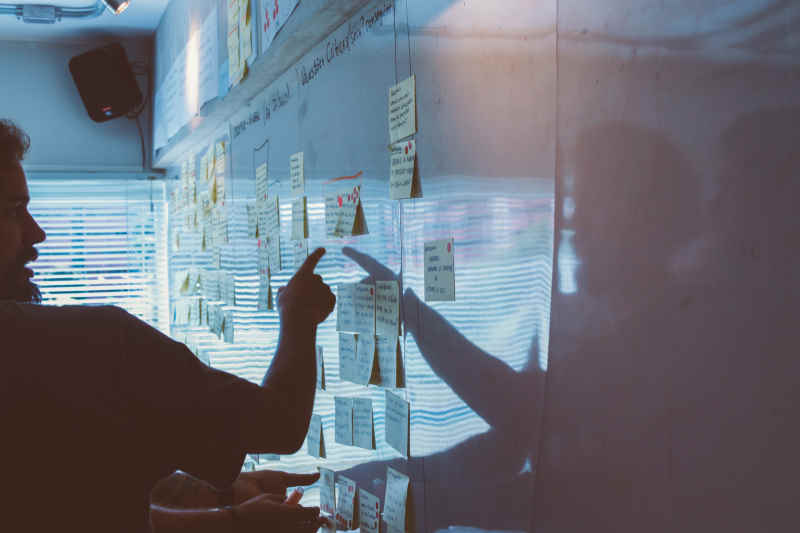 The first step towards a successful business is a business plan. Before anything else, prepare a fool-proof plan. This means that it must have all the pros and cons involved in your business.
Nothing works without a plan. So, for instance, if you are trying to set up a business for valves and plumping supplies, you need to consider the best and the most trusted manufacturers like DomBor for your supply needs.
4. Be Prepared to Take Calculated Risks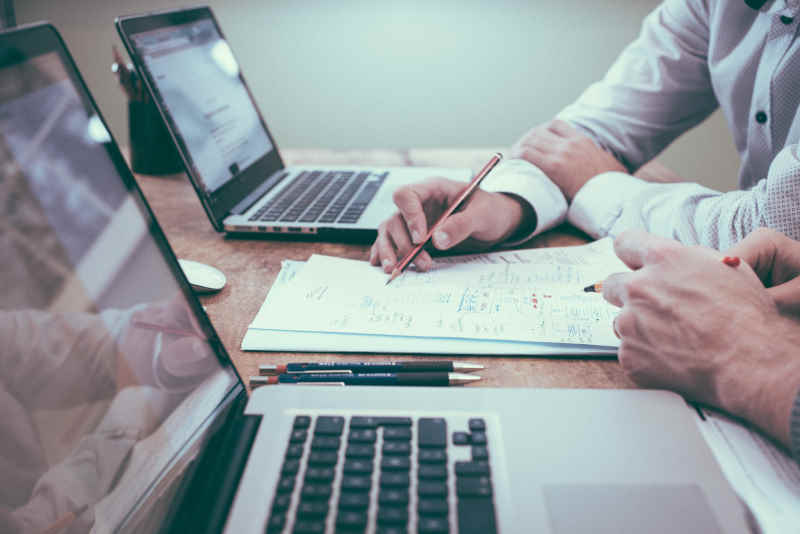 A great business owner is one, who is not afraid of taking risks. To make your business successful and to make it sustainable in the longer run, you must be ready to take some calculated risks. You must know how your decision will affect your business and how much loss you will incur. Only after analyzing everything make your final decision.
5. Know The A to Z Of The Industry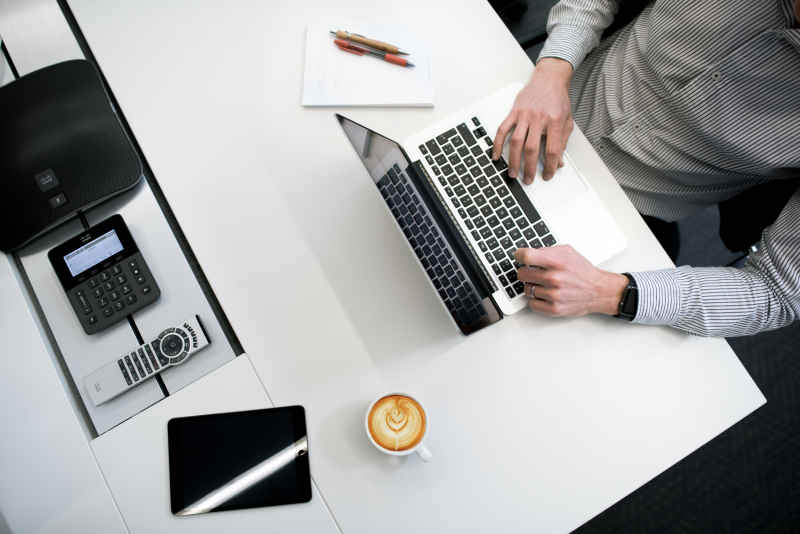 If you are an amateur in the business industry, then first you must start with the basics. For that learn about every minute detail about how your industry works. You must be aware of the latest trends in your industry. Also, what works and whatnot, and how to enter the industry initially.
6. Connect And Communicate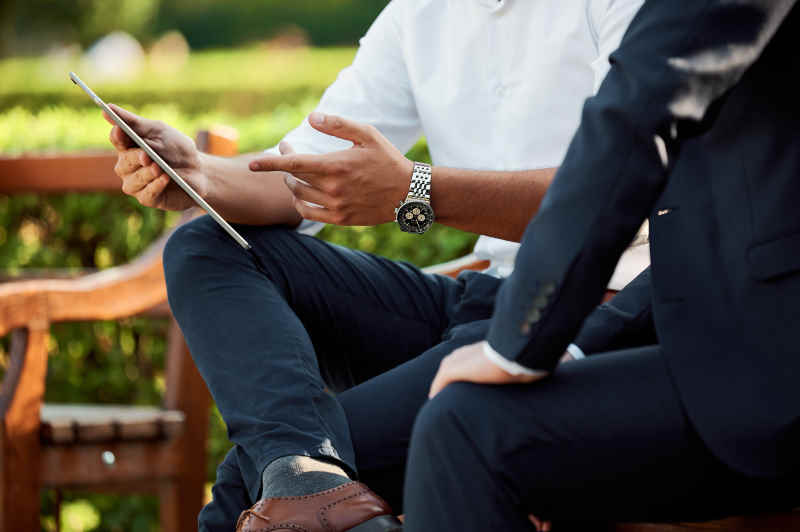 Another trick for making your business successful is to connect and communicate with people from the industry. Get to know about the industry leaders and upcoming talent personally or through social media. Exchange your ideas with them and try to expand and publicize your business.
7. Keep A Check On Your Growth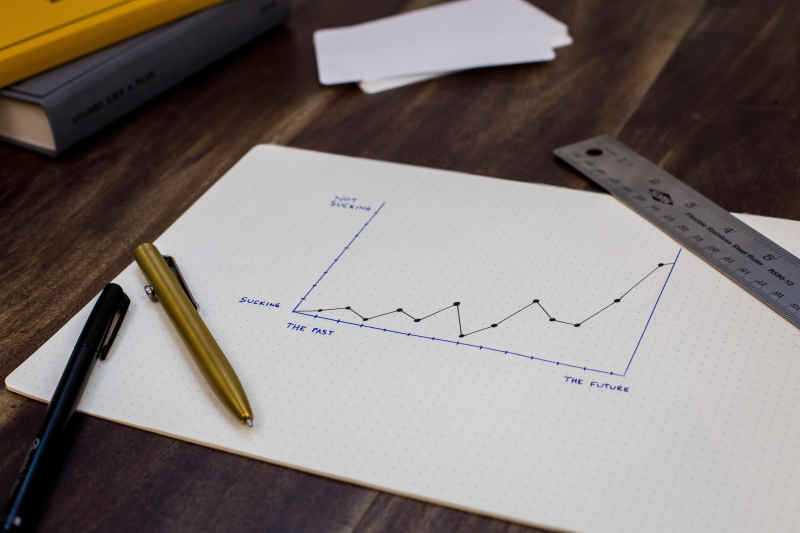 Being a business owner you must keep a sharp eye on the growth of your business. Analyze the data, read it thoroughly, see where you are lacking, and what you can do to improve it.
8. Failures Are A Part Of The Process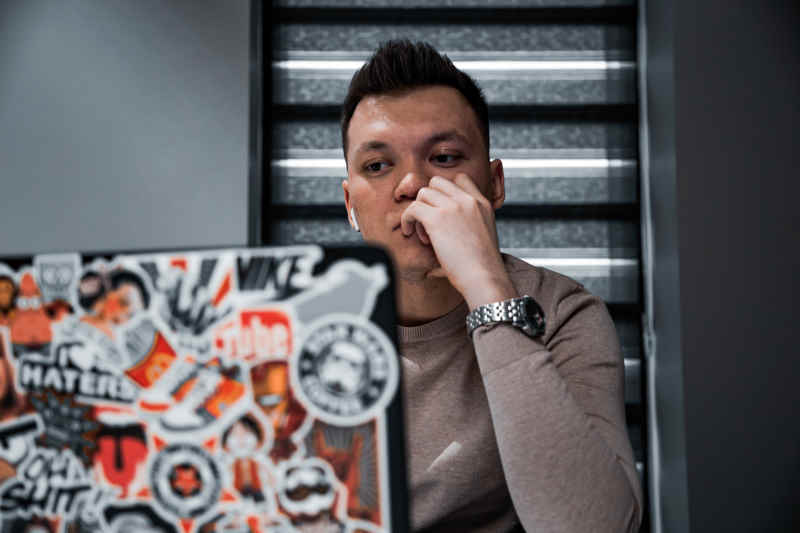 If you ever face failures in your business, then don't get disheartened. Because failures play an important part in the process of your success. Out of all the other things, they tell you about what not to do in a business.
9. Learn From Your Competitors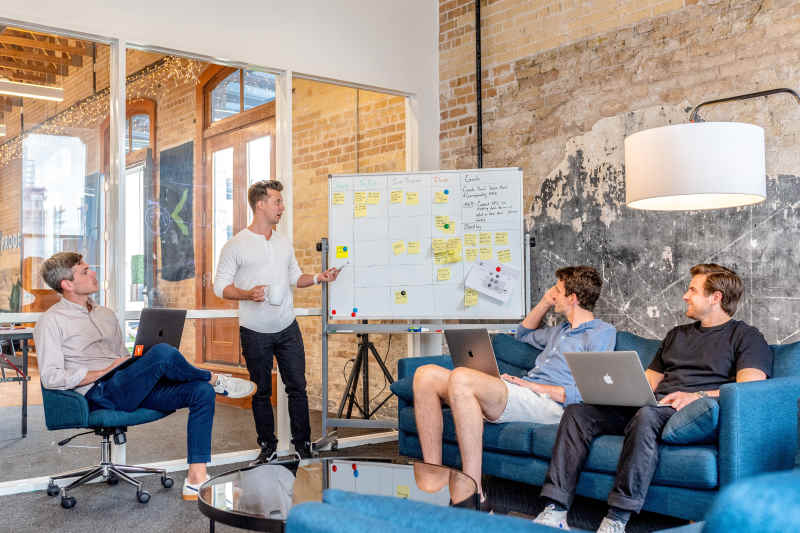 Your biggest learnings will come from your competitors. No one can teach you business better than them. Learn from them whenever and however you can. Use your creativity and intelligence and do what seems best for the success of your business.
10. Be Flexible In Your Approach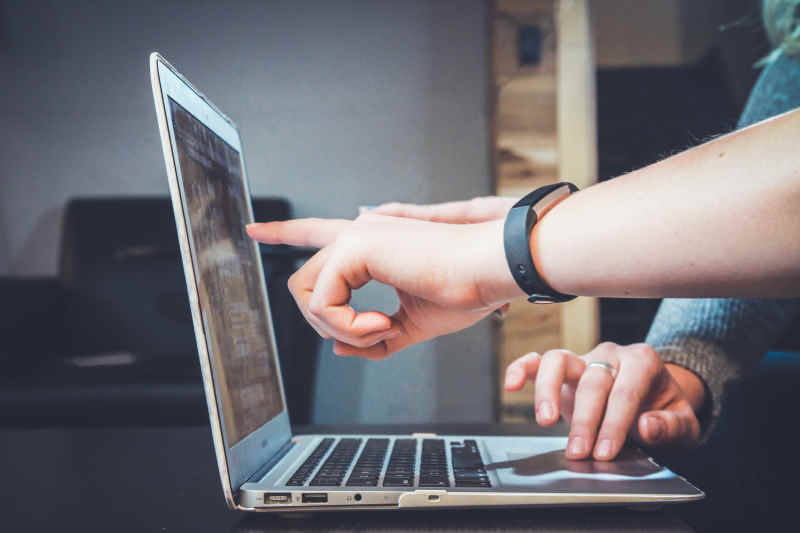 Never become too rigid with your approach to doing business. Be flexible with it and be open to changes. Sometimes what you feel is right may not be the best for your business. In that scenario, changing your approach might help.
11. Ensure Your Best Services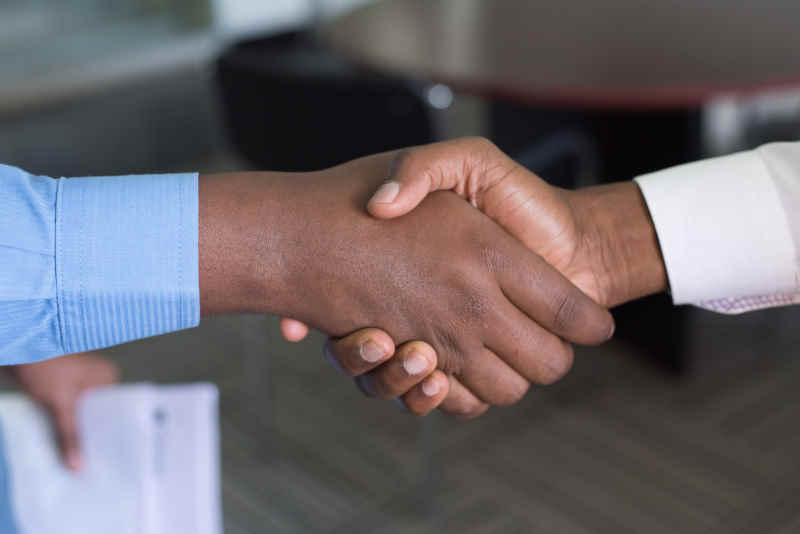 Always ensure the best services to your customers. Whether you are a small-scale business or a large-scale one, never compromise with the quality of your services. This builds your customer's trust in you and ensures a long-term association.
12. Market Your Business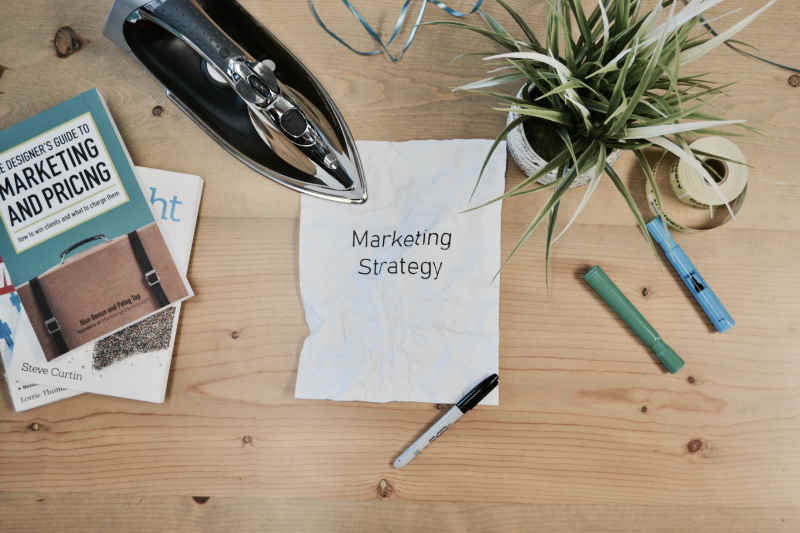 It is important to prepare a market strategy for your business to make it successful. It helps you to introduce your business to a large number of people at the same time.
13. Take Feedback To Know Your Customers Better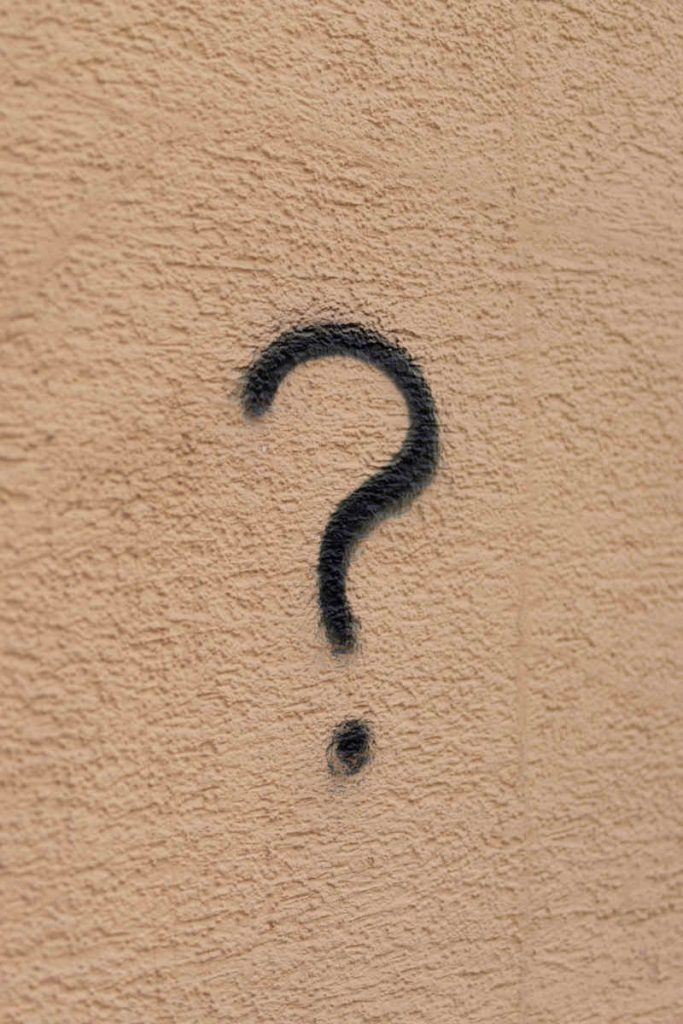 To make a business successful customer satisfaction is of utmost importance. You cannot meet all your customers in person. Thus, taking feedback from them online or offline is helpful to know your areas of improvement.
14. Stick to your Core Values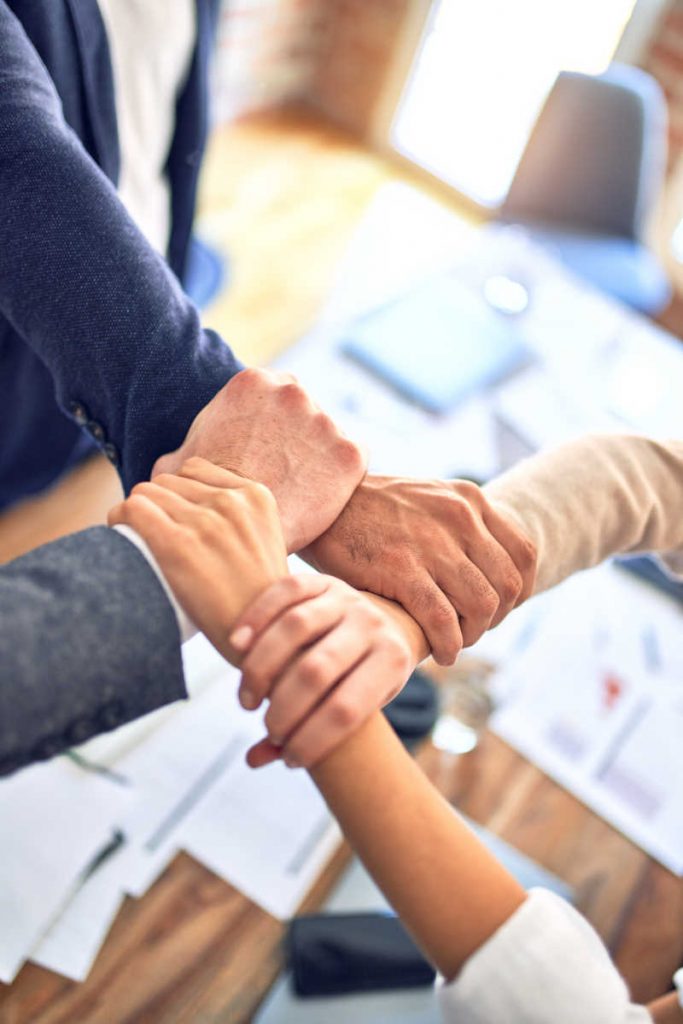 Early success is a myth. It lasts for a short period of time and there is no guarantee that it will sustain itself. That is why instead of using shortcuts, stick to your core values and take your business to great heights.
15. Research And Repeat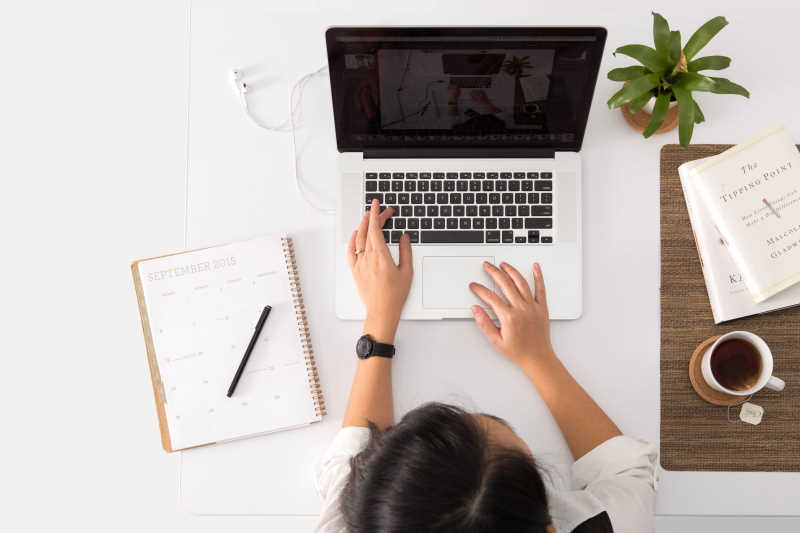 Last and the most important tip is to keep researching about the new prospects in your business area. It is crucial to make your business successful.
Conclusion
Every business owner wants their business to reach great heights. But only a few of them know how to actually do it. Running a business is not an easy task. It requires years of hard work and continuous efforts. Also, you need to learn and unlearn facts.
Therefore, to make your business successful and to make it sustain that success, you need to be well informed. Also, you must be aware of the current business scenario of your respective sector. Just follow these steps and see your business become successful.
How to start an online store in 3 steps
Get up to 30%* off! Get going with GoDaddy!
This post was originally published on May 23, 2019, and was updated on Sept. 17, 2021.
Why is it important to understand how to start an online store if commerce is your game? Where should we start?
We are living in the midst of a digital age. In today's world, consumers are no longer bound by one particular geographical location — and this trend has only been accelerated by COVID-19.
Nowadays people have the power to connect with their peers, conduct research, consume content, and most importantly shop wherever they are in the world with a few swipes of a screen. And that means that in the current climate, if you're an entrepreneur looking to grow your business, building an online store might be the best thing you ever do.
Why consider building an online store?
At present, over 2.14 billion active people shop online — and that's on a global scale. Even earning a small slice of the ecommerce pie will see you in excellent commercial stead.
If you know how start an online store the right way, you'll be able to boost your profits significantly and grow your business year after year.
With a little know-how, an excellent idea and a powerful ecommerce solution for building and maintaining your online store, you will reap great rewards.
Inspired? Great, let's continue.
Related: Tips to boost sales in 2021 with Websites + Marketing
How to start an online store in 3 steps
It's clear that if you're a modern business, entering the ecommerce arena is a wise move. To help you start your digital journey, here's our how-to guide to create an online store, broken down into three simple steps:
Fine-tune your idea.
Start your free trial and create your own online store.
Promote your online store.
Let's get started.
1. Fine-tune your idea
At this point, it's likely that you know what you want to sell. Start fine-tuning your idea by deciding on a business name, conducting market research, and finding your audience.
Consider these questions: What makes your brand stand out from others in your niche? What particular pain points do you solve?
Choosing your business name and domain name
When it comes to naming your ecommerce business, choosing a name that is digestible, memorable, relevant, good for digital marketing purposes and will work well as a domain name is a must.
This comprehensive guide to naming a business will walk you through everything you need to know.
When choosing a domain, think .shop or .store for general ecommerce, or get more specific with .jewelry, .clothing, .coffee and more.
Go ahead, give it a try:
Market research for your product
The ecommerce game is competitive. What will make your venture stand apart?
There are a host of ways to assess how your idea compares to other similar businesses online. Here are the most important:
Do your friends and family think it's worthwhile?
Offer your products for free — or for a sizable discount — to friends and family. Monitor how they respond to your product.
Do they love it? If so, find out what features are most appealing to them.
Is there anything about your product they would change? Get details.
Did they enjoy their customer experience? What about your service made it shine?
Would they be willing to pay full price? What do they think your product is actually worth?
Would they be willing to recommend your product to others in their networks and become brand advocates?
Gathering this level of feedback and data is a brilliant way to refine your product idea before unleashing it on the public.
Another key aspect of market research is looking at your competitors. Signing to email subscriber lists and monitoring brand conversations via social media are effective ways to analyze the way your competitors are talking to your target audience as well as gaining an understanding of what they're offering.
By gathering this market intelligence, you can find ways to offer more value to your target audience while filling in any product, service or content-based gaps your direct competitors have overlooked.
Find and define your target audience
In digital marketing, there's a well-known saying: "If you're talking to everybody, you're not talking to anybody."
Basically, if you don't understand your target audience — or how to connect with them — your broad, generic content or brand messaging is likely to offer little value and as such, become overlooked.
When it comes to knowing how to start an online store the right way, understanding where to aim your efforts is essential.
Yet, despite the vital importance of identifying and focusing on a specific target audience, many ecommerce businesses struggle with this notion. When asked to describe their audience, a host of brands often answer in broad, vague, almost meaningless terms.
When you fail to define your target audience, your promotional efforts will suffer in the following ways:
You won't be able to craft strong, authentic branding that resonates with potential customers.
Your marketing communications will be flat and uninspired.
You won't be able to encourage customer loyalty, one of the cornerstones of any successful eCommerce business.
You will fail to stand out from the competition.
You won't be able to improve your offerings as you won't have an idea of how your products can address your customers' specific pain points.
Related: Why a target audience matters and how to find yours
How to define your target audience
To help you avoid such calamities, defining your target audience is essential. That said, here's a practical outline of how to classify your target audience in a specific, value-driven way that gets results, based on certain characteristics you should focus on:
Demographics: Statistical data relating to your audience
Professional details: Information concerning jobs, competencies and places of work
Psychographics: Metrics and details based on personality traits and innate qualities
Goals: Descriptions of what your audience is looking to accomplish
Challenges: Pain points and problems your audience faces on a regular basis
Influences: Media and impressions your audience typically encounters
Buying process: How your target audience makes purchasing decisions
Behaviors: An extension of 'Buying Process' with a wider scope, looking at how your target consumers interact across all channels and touchpoints including mobile apps and social media.
The more you drill down into these facets of information, the better and more targeted your marketing will be. Plus, if you'd like to know your audience on an even deeper level, here's a practical guide to defining buyer personas for your reading pleasure.
2. Start your free trial and create your own online store
Once you've considered all of the key ingredients of a successful web-based ecommerce business, it's time to start thinking about making it happen, in a practical sense.
The simplest and fastest way to get your online shop up and running is by using a templated ecommerce store.
With this option, you get it all in one quick install. An ecommerce website package includes an online shop website template (aka website theme), product pages, shopping cart, payment processing feature and hosting for the site.
Instead of building your store piece by piece, you can install the whole store at once.
GoDaddy's Online Store includes all of these essentials plus award-winning customer support, tools for integrating with online marketplaces, Facebook and Google Analytics, and more. Bonus: You can start for free.
Let's take a look at a step-by-step blueprint to help you create an online store using GoDaddy's intuitive ecommerce website builder.
Start your free trial
To take that first small but essential step in making your online store a reality, sign up for your free trial.
Set up your account and define your settings
Once you click on the Start for Free button, you'll enter your business category to get the ball rolling and shape the direction of your brand new easy ecommerce website.
To help you get started, refer to:
Choose your template
With your framework (the foundations and fundamentals of your online store) firmly in place, the next step is choosing your website's overall appearance by selecting a template from a range of eye-catching options. Once you've selected your theme, you can change the font and color of your page and customize it to your satisfaction.
Build online store pages: product pages and more
Here's where you start building your site out beyond the home page. You can start with the home page and reorder or remove any of the elements. Then, go through and do the same to the other default pages: About Us, Shop and Contact Us.
With Online Store the Home, Shop and About Us pages are automatically listed with suggested fields, but you can easily customize each page to your liking and add new pages.
Fundamentally, a compelling ecommerce product page offers an intuitive, navigable and satisfying user experience (UX), so be sure to keep it simple and test your pages with people you trust.
You don't want to launch your site, only to find that no one can figure out how to find your products.
Update ecommerce website settings
Once your easy ecommerce site has materialized — filled with dazzling product pages, images, colors, fonts and user-friendly functionality — you'll need to update your site settings to make those all-important final touches prior to going live.
Once you've entered the settings section of your account, you'll need to consider the following elements and update them to your particular preferences:
Update all of your business contact information so that it's present and correct.
Settle on your domain name by using your existing one, buying a domain name or using the free domain name.
Optimize all of your pages for SEO purposes by using the platform's in-built SEO tools.
Link all of your active social media accounts to your online store.
If necessary, set up site cookies and traffic notifications, in addition to Favicon, Facebook Pixel and Pinterest meta tags. You can do this according to your own personal preference.
If you need extra help with any of these elements, be sure to check out GoDaddy's dedicated help page for Online Store.
Manage your store: shipping, payment options, etc
Now, before the big launch, there's one final thing you need to do — and it's critical — if you want to make any money, that is. Yes, you might have guessed it. You need to add products and set up your payment methods.
To get to these settings, click on the Store icon under the Website settings tab. This will take you to a new screen.
From there, you'll find a new page that has all your product-related options, like adding a product, adding payment options, shipping and more.
Products
Adding a product is simple. Upload an image, and include the name, description, price, tax category and other basic information. Once you save it, your product will be in the Shop section (under Pages) of the Online Store.
Related: How to create a compelling ecommerce product page
Payments
Next, you'll want to be sure to set up your payment options. With GoDaddy Online Store, you have the option to use GoDaddy Payments, PayPal, Square, Stripe and offline payments.
Once you've set up your preferred payment offerings, select your shipping options to fulfill your orders. Click on the payment type you want to add and you'll be redirected to a form that will take all of the information.
To help you do so, here are a couple of essential resources to reference as you set up your online store:
Pro tip: Feeling a bit lost? Click on the Next Steps button at the top right of the dashboard and you'll receive a tailored list of steps you'll want to take to make your ecommerce website a success.
Shipping
Calculate the cost of shipping your products, and select a shipping method (free, flat rate or weight-based) that will best serve your customers and business.
Related: Top-notch shipping tips for your online store
Taxes
Don't forget about taxes when you sell online. Talk to an accountant to determine whether or not you need to charge tax on your online sales.
Related: When are business taxes due and how can you prepare now?
Term of service and conditions
Clearly post a refunds and terms of service policy on your website and prompt users to agree to it before they make a purchase. This is essential as it will showcase your brand's transparency while helping you avoid any costly consumer conflicts of interests later down the line.
Related: Returns and refunds policy templates for online shopping sites
Coupon codes
Within your store, you have options for creating coupons for discounted rates or on individual products. Explore how you can use coupons to reward new or loyal customers.
Customer reviews
GoDaddy's Online Store includes a review feature. More than half of customers read reviews before making a purchase, so encourage your happy customers to leave reviews after their purchases.
Related: Generate reviews — 8 ways to get more product reviews
Tips: Important elements of an ecommerce website
While there are only a few essential elements that you must have to create an online store, there are many other components that will help you get the most out of your ecommerce shop.
Product details and photos
Don't just post product pages and hope your items will sell. Instead, create interesting and useful product detail pages with sales copy that lists benefits, features and specifications. And be sure to include photos that show the product in detail.
The best product descriptions inspire, engage, address specific pain points and, most importantly, tell a story.
Related: How to write product descriptions to increase sales
CTA on every page
Calls-to-action (CTAs) are critical elements for ecommerce websites.
There are a variety of CTAs, but the ultimate goal is to move a prospect down the sales funnel. This can be anything from getting a lead (newsletter signup CTAs are great for that) to turning a lead into a customer (buy-one-get-one CTAs can do the trick).
Related: 8 costly call-to-action mistakes you're making on your website
Publish your store
If you've added everything we've mentioned here, then it's time to take your site live. GoDaddy's Online Store makes this simple, with a simple click of a button.

Ready to get started with your own online store? Sign up for your free ecommerce site builder today!
3. Promote your online store
The third and final element of our how to start an online store guide comes in the form of promotion or marketing.
Once you've fine-tuned your idea and actually created your online store, it's time to shout about it to your target audience.
Here we're going to explain how to promote an online store, expand your reach, and enjoy the profit-boosting success you no doubt deserve.
There are a host of avenues you can take when marketing your online store to prospective buyers, from connecting your website to popular third-party vendors to social media, email marketing and more.
But, before we delve into these all-important areas, it's important to reiterate the importance of spreading the word about your online store.
Why you need to promote your online store
Many small business owners think that once they have created an online store their job is done.
In fact, that's where the fun begins. Not everyone who creates an online store is successful in making it their primary source of income. But those who are successful have a few common characteristics:
They love their customers
Ask any successful online seller what they like about their business and they will have a ton of heart-warming customer stories on the tips of their tongues. They live to make  their customers' lives better.
They are scrappy and savvy marketers
The most successful online sellers have figured out a way to spread the word in their customer community. Some do it through social media marketing. Others identify influencers in their community and have them promote their product. Some business owners come up with clever viral marketing campaigns by promoting their products with special discounts.
It's all about trying various marketing tactics and adapting to what works.
Related: 5 marketing lessons from businesses thriving during the COVID-19 pandemic
This last step in the journey to becoming a successful online seller is an iterative process — an ongoing effort to keep on improving your product and the lives of your customers. And here we're going to give you more essential advice on how to promote an online store.
Connect with online marketplaces
As mentioned earlier, connecting your online store to renowned ecommerce marketplaces is an excellent way of enhancing your profit-making potential while expanding your promotional reach.
If you appear in more online shopping spaces, more consumers will be able to interact with your brand messaging, explore your products, and buy stuff from you.
GoDaddy Online Store makes it easy to integrate your website with popular marketplaces including Amazon, Walmart, Google, eBay, Walmart and Etsy.
Related: Sell your products on Amazon, Etsy, eBay and Google using Websites + Marketing Marketplaces
Build an email marketing list
Contrary to popular belief, email marketing is still one of the most effective promotional methods available to today's ecommerce brands. If you're just starting your journey into ecommerce entrepreneurship, you might not have the capital to spend on a host of pricey promotions. But, as you'll no doubt know by now, promoting your online store is essential if you want to be a success.
To ensure your emails get read and help to boost your store's bottom line, you will need to build a targeted email list of willing recipients that are open to receiving your communications. While this can prove tricky at first, once you've learned the fundamentals and found a little momentum, you will be cooking with gas.
To help you do just that, GoDaddy's Online Store includes email marketing functionality built-in for free. To get started, take a look at this walkthrough.
Related: Websites + Marketing — Enhanced email marketing features for your business
Embrace social media marketing
As one of the world's most influential communication-based mediums, social media marketing is key to getting eyes on your online store.
Getting it right is essential if you want to promote your ecommerce business effectively.
Social media has become a staple of our daily lives — a way to connect (or reconnect) with friends and family, share pieces of our lives with our followers, and "spy" on others. Social sites like Twitter and Facebook help us stay abreast of the latest trends. LinkedIn has become a go-to source for job hunters and recruiters alike. And image-based sites such as Pinterest and Instagram feed us with visual inspiration 24/7. But, until fairly recently, social media wasn't a must-have marketing tool for business.
That changed.
Social networking can make companies more accessible for customers, give them viral exposure, and revolutionize the way businesses market their products.
For businesses that sell products online, getting social offers additional perks — from a free way to offer incentives to an organic means for building buzz about specific products.
With a little bit of know-how, online sellers can use social media to take ecommerce sales to new heights.
Related: How to create a social media strategy for the new normal
Offer incentives
Customers love a good deal, and word-of-mouth (or social sharing) helps promote your products/services more effectively than paid ads. How? Because people trust and want what their friends are talking about.
A simple and affordable way to increase your social following and draw new visitors to your online store is through giveaways and discounts.
By offering new followers a 15% discount for liking your page, for example, or by hosting a giveaway where contestants share a picture/post from your site to get entered to win a prize, you can quickly develop loyal customers and viral success.
Related: Email marketing coupons — Best practices for driving sales with discounts
Engage with your customers
People love talking about products and services they've used. Whether a customer's experiences are good or bad, your business's social profile is a place where they can go to engage and share their feedback about the products they use.
The one-on-one interaction can give incredible insight into what you're doing right, and what needs improvement.
Remember, it's important to keep the social in social media! Don't be THAT business that's constantly pushing products. Take the opportunity to connect with your customers and find ways to promote through conversation.
Related: The best tips for responding to reviews online
Use share buttons
A great way to promote your products online is by adding share buttons to your product pages and home page. The buttons allow customers and social visitors to showcase their interest in your products on their own social profiles.
Whether they're sharing their recent purchases, sending a gift idea to their mom through Facebook messenger, or adding a product to their Pinterest pinboard — they are marketing for you.
Now that you have three easy ways to leverage social media to boost eCommerce sales, it's time you get socializing! It's a commonly known fact that social networking sites are where people spend a large chunk of their time — and so should your business.
Related: A beginner's guide to social media for small business
Share customer testimonials and positive reviews
In today's world, consumers trust the thoughts, feelings and opinions of their peers over adverts or promotional messaging. That said, customer testimonials and genuine positive reviews are like promotional golddust for your eCommerce business.
Customer testimonials are priceless quotes or snippets that are generally short, snappy and to the point.
As they take up little physical space, it's easy to add testimonials to your website or use them in print collateral and email outreach.
To unlock the full potential of using positive reviews and testimonials for your business, check out our dedicated guide, complete with case studies.
Explore discounts and coupons
The final recommendation for promoting an online store is offering deals and discounts. We've mentioned this a few times already, but it's especially important when spreading the word about products or services.
By offering coupons, deals and discounts, you'll be able to boost your levels of engagement and attract prospects to your brand.
You can get incredibly creative with discounts and coupons, using them in your various marketing communications. The sky really is the limit!
Manage online business listings
If your business is locally based, be sure to keep your business listings updated. To get people to your site (and in your store if you have a physical location), you'll need to ensure people can find you in a local search.
Make sure your contact information is accurate on all platforms, including your website, social media pages, Yelp, Google and wherever else visitors will search for your store.
Tip: It's never a bad idea to add a map to the Contact page on your ecommerce website. This will make your user experience (UX) offerings all the more seamless while incentivizing your prospects to check you out!
Conclusion and next steps
"eCommerce is not an industry; eCommerce is a tactic." ~Tobias Lutke
An ecommerce website can open a large, new frontier for your business. You will be able to sell to millions around the world instead of the thousands in your neighborhood. You will be able to tap into a billion-dollar market. And, you will be able to give your business an opportunity to expand and grow with minimal risk and low investment costs. And, now is the time to strike.
Once you've fine-tuned your idea with a great name and thorough market testing, an easy ecommerce website is just a few steps away.
Start with a free trial of GoDaddy Online Store.
Begin with a few products that you showcase on your ecommerce site with stellar photos and product descriptions. Prompt store visitors to take action with compelling CTAs and authentic customer testimonials and reviews. Make it easy for customers to pay via various methods. Offer multiple shipping options — including free shipping.
These are the basics that will get your online store up and running.
Then you can focus on expanding your product line and growing your business through digital marketing techniques such as email marketing, social media and online business listings.
Now that you know how to create an online store, get going and make those dreams a reality.
The post How to start an online store in 3 steps appeared first on GoDaddy Blog.
Some Saks Fifth Avenue and Lord and Taylor stores will become WeWork coworking spaces for $300 a month – see inside SaksWorks
Hudson's Bay Company has partnered with WeWork to create co-working spaces.
The SaksWorks will be built within existing or past Saks Fifth Avenue and Lord and Taylor stores.
The coworking spaces will have amenities like gyms, cafes, and restaurants.
Hudson's Bay Company (HBC) – the mastermind behind Saks Fifth Avenue and formerly Lord and Taylor – has partnered with WeWork to create "SaksWorks."
Source: BusinessWire
That's right. Your local Saks Fifth Avenue could become the next hotspot for freelancers, startups, and remote workers.
To tap into the ongoing coworking craze, HBC will be turning part of its real estate collection into WeWork-run SaksWorks.
This includes both existing or past Saks Fifth Avenue and Lord and Taylor stores, Konrad Putzier reported for the Wall Street Journal.
Source: Wall Street Journal
Several SaksWorks will also be located outside of the city for suburbanites who need a break from working from home.
All of the images shown below are from the partnership's Brookfield Place location in New York City, but there will also be three additional New York locations – in Manhasset, Scarsdale, and Saks Fifth Avenue's flagship in the city – and one in Greenwich, Connecticut.
The Brookfield Place location is replacing a former Saks Fifth Avenue Men's store, while the SaksWorks in Saks Fifth Avenue is taking the place of a 10th floor children's section.
Source: Wall Street Journal
The three other SaksWorks will take the place of Lord and Taylor stores, Steff Yotka reported for Vogue.
Source: Vogue
The first few SaksWorks will open its doors in September, but looking ahead, the team has plans to open more locations across North America.
In the future, this could include Los Angeles, Seattle, Philadelphia, and Boston, Amy Nelson, SaksWorks president, told the Wall Street Journal.
Source: Wall Street Journal
HBC's reputation for luxury goods seeps into the SaksWorks spaces …
… which will include plush amenities like on-site gyms, retail and restaurant spaces, cafes, and in-house events.
Like any other WeWork, SaksWorks will also have the prerequisite meeting spaces and open concept coworking spots.
As part of the collaboration, the SaksWorks locations will use WeWork's "workplace management technology," such as its booking app, according to a press release.
Source: BusinessWire
"With HBC, we take the first step toward expanding our technology platform product offering and providing a differentiated approach to how landlords can incorporate flexible space across their portfolio," Sandeep Mathrani, WeWork's CEO, said in the press release.
Source: BusinessWire
Prices will start at $299 a month, and the waitlist is already a few hundred people deep.
Source: Vogue